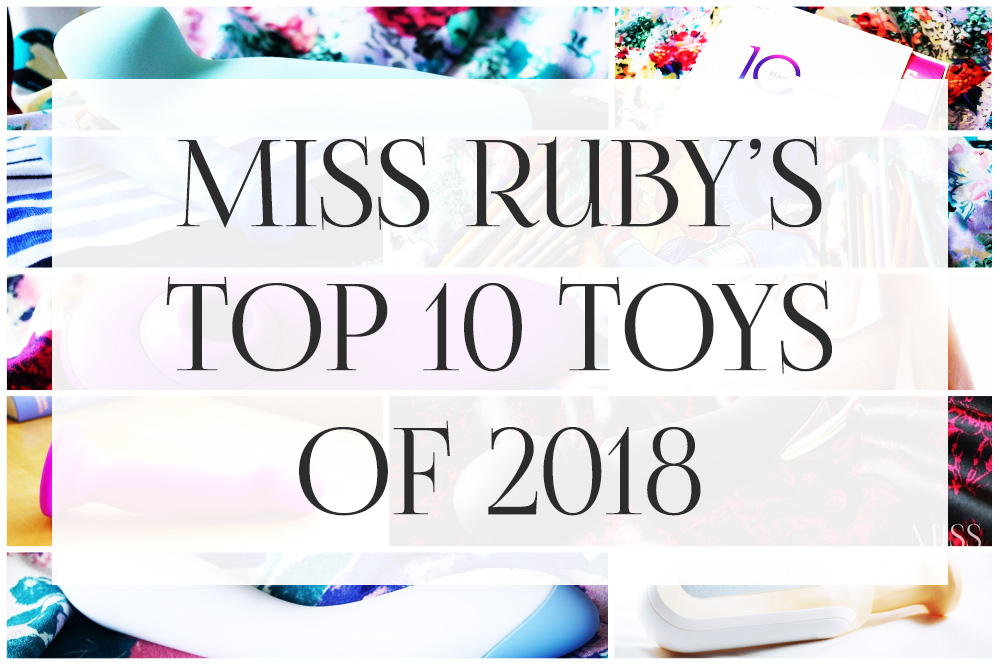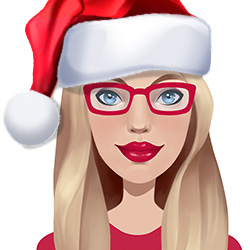 Happy holidays everyone! Another year overrrrrrrrrr! Read on for my top 10 favourite sex toys of 2018!
---
This has been my 4th full year running Miss Ruby Reviews, and it's been a hell of a year. I reviewed 27 toys, wrote 2 essays, and hosted 5 giveaways.
All you see are the (mostly) polished reviews popping out every couple weeks, but behind the scenes, things have been quite hectic.
I spend about 15 hours a week on Miss Ruby Reviews (taking pictures, testing, writing, editing, and writing sooo many business emails). But I also have a life outside my blog — I've been trying to plan my wedding, take part-time classes, and work my 45 hr/week job.
I'm so thankful for this blog, I really am, but I'm constantly teetering on the verge of burning out. I'm taking the rest of December off to spend time with my partner, my cat, and 400 mugs of tea (give or take).
Thank you to all my readers (old and new) who have stuck it out with me this year!
But enough of me. Of the 27 toys I reviewed this year, which were my favourite?
---
#10. Blush Real Nude Helio Silicone Suction Cup Dildo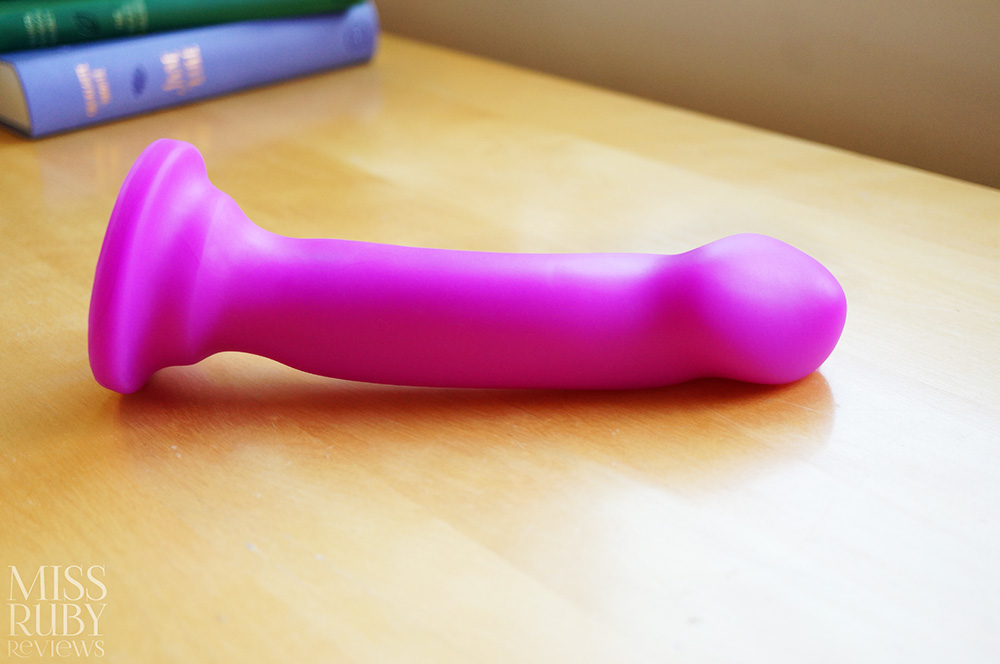 The Blush Real Nude Helio was one of my first reviews of 2018, and it made an impact. This thing is incredibly pleasurable. It has a marvelously squishy dual-density structure, hits the G-spot, has a strong suction cup, and it really inexpensive.
#9. Tenga Flip Zero
Mr. Ruby was kind enough to lend his opinion on the Tenga Flip Zero, a high quality penis sleeve. The Tenga Flip Zero is more pleasurable and intense than previous penis sleeves we've tried, making it our favourite non-vibrating sleeve to date. It looks and feels great, and it's simple to use.
#8. Fantasmic #NSFW Coloring Book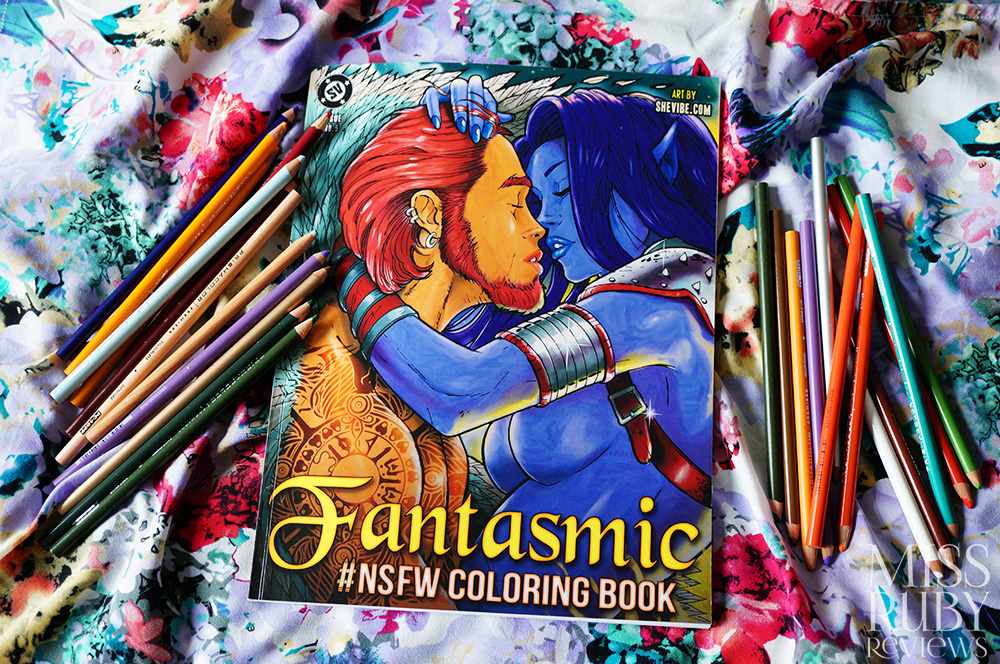 I've been using coloring books as a stress reliever for a couple of years now. While I'm used to coloring mosaics and garden scenes and dainty patterns, it's been a totally new experience to fill in explicit scenes. I know, it's not a "toy," but I still wanted to include it in this list. New and totally fun — it's been a joy to color in the Fantasmic #NSFW Coloring Book.  Never before has my partner heard me complain about how I "can't get the right shade for these nipples."
Almost all of the scenes presented in this book are fantastical in some way. You get to enjoy elves, fairies, orcs, cyborgs, and more. My personal favourites were the scenes among lush nature: the satyr/fairy scene, or the blonde elf among mountain meadows.
It's a great little book, and you can read my full review here.
#7. Uberrime Splendid Gentleman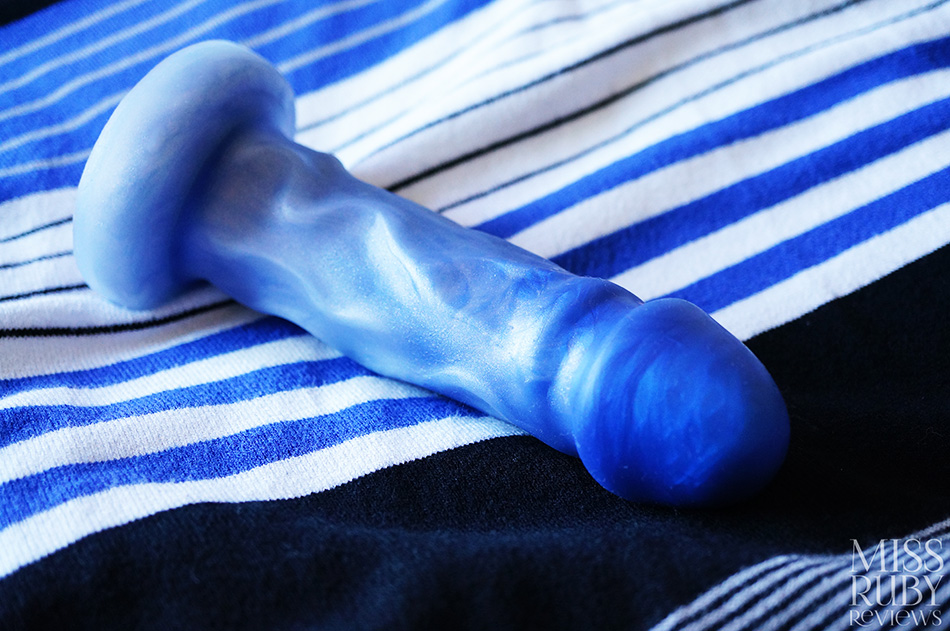 Seventh in my Top 10 Sex Toys of 2018 is the Uberrime Splendid Gentleman. This is a dual-density dildo designed for G-spot or prostate simulation. That coronal ridge that makes this one of my favourite dildos of this year. The coronal ridge is tall and protruding, and that's what the G-spot needs. Coupled with that lovely G-spot curve in the shaft, the G-spot stimulation with this dildo is what my vagina considers spectacular.
#6. We-Vibe Discover Box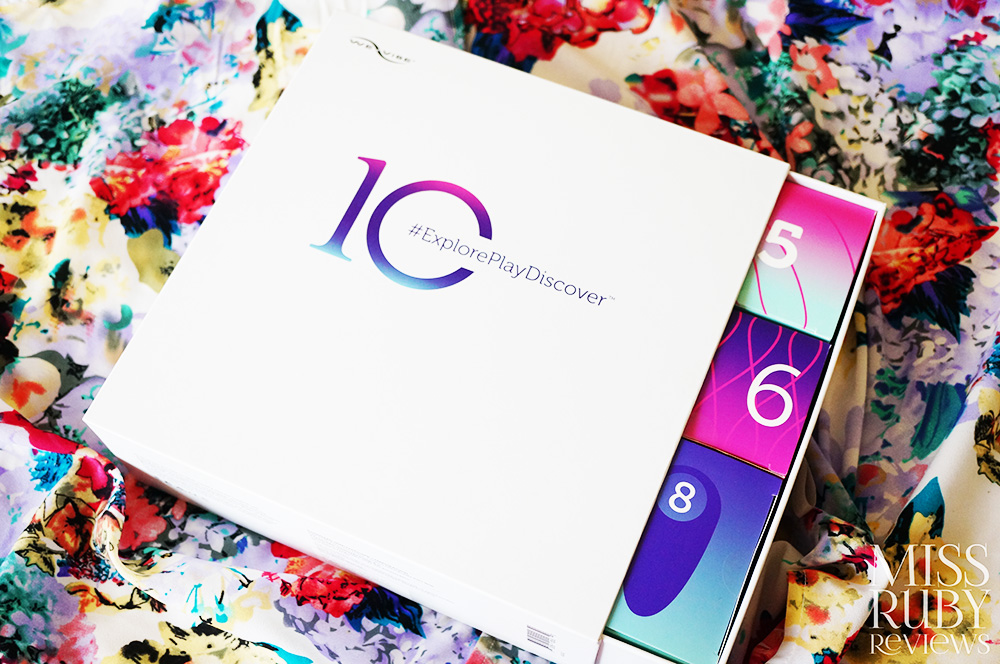 The We-Vibe Discover Gift Box (review here) is a pretty cute gift idea. It's a collection of 10 toys including the We-Vibe Tango, the Womanizer Starlet, and the We-Vibe Dusk. It also includes some essentials (like lube) and fluffier accessories like a candle and a pair of flirty dice. It's definitely one to think of if you're trying to find a versatile sex toy gift collection for someone special.
#5. Sola Cue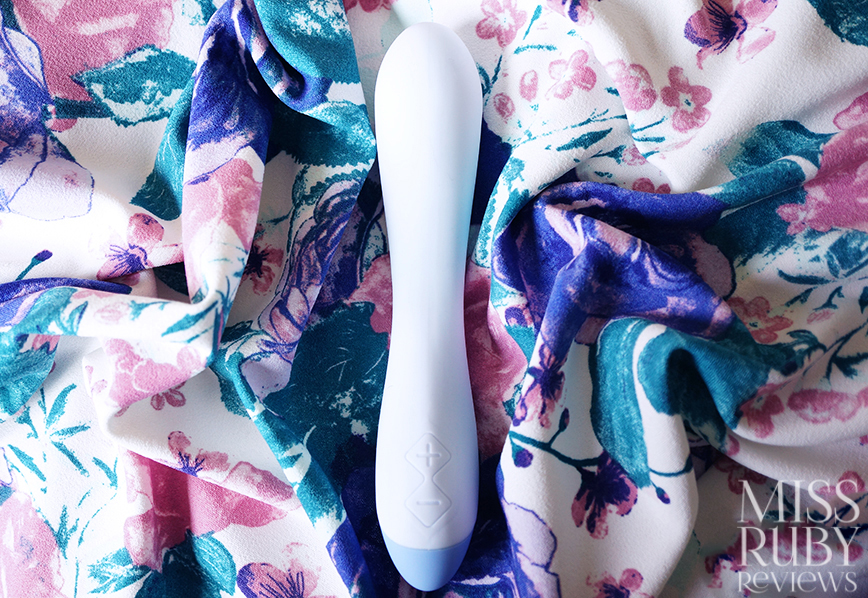 The Sola Cue (review here) is a fantastically versatile vibrator. Though designed for G-spot use (and effective in that regard), it also doubles as a great clitoral vibrator. Those vibrations are RUMBLY  and STRONG and did not disappoint. On top of that, the Sola Cue is of course waterproof, rechargeable, and coated in silky silicone.
#4. The O-Wand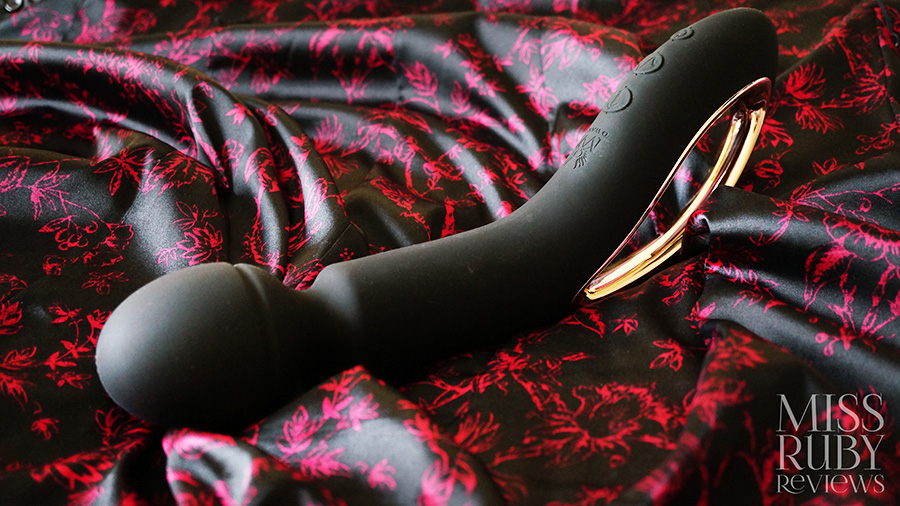 The O-Wand is an expensive, luxury wand-style vibrator. It's cordless, has a curved, ergonomic shape, and includes a sleek loop handle. Waterproof? Also check, which is amazing for a wand-style vibrator. Though I personally don't think it's stronger than the Magic Wand Rechargeable (which I reviewed in 2017), I think it's a better wand overall – it's waterproof, more rumbly, and so much more attractive.
My full review is here.
#3. Womanizer Classic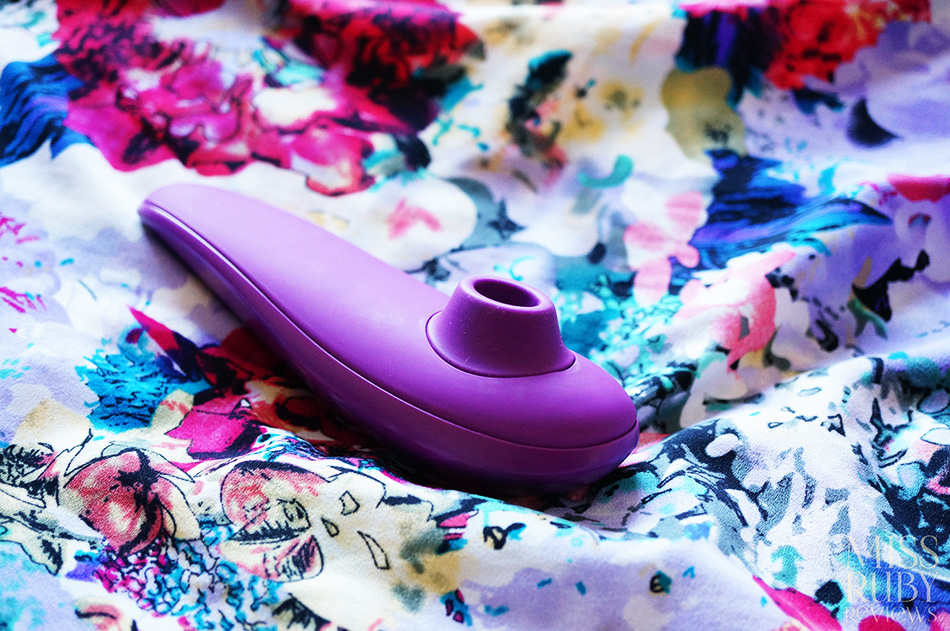 Womanizer makes toys that use pressure wave technology. Their Pleasure Air Technology provides touchless clitoral stimulation, which makes your clitoris feel like it's being sucked by air (palm-sized cunnilingus!). I love the Womanizer Classic, just as much as I adored the older, discontinued Pro40. It's strong, pretty quiet, and does the job well. If you're curious about pressure wave toys, folks, put this one on your Christmas wishlist!
You can read my full review here.
#2. RealDoll RealCock 2 Rockwell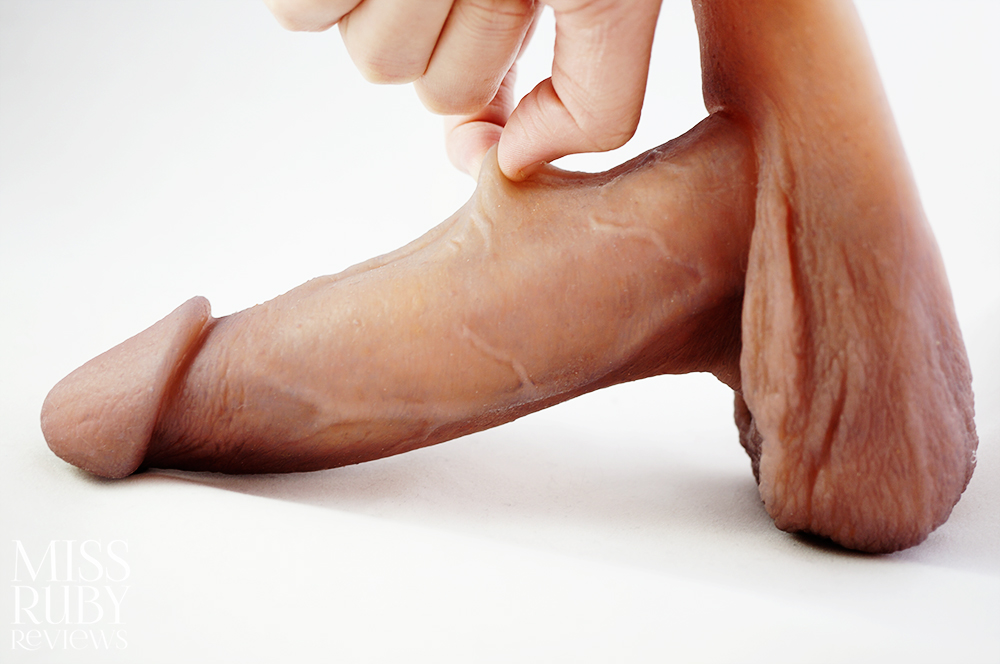 Definitely one for realism lovers, the  RealCock 2 Rockwell (formerly known as the DTF) is one of the most realistic dual-density dildos I've come across. Unlike most dildos, which are cast from a single colour of silicone, this dildo has an additional (third) layer for silicone coloring and color texturing. That means you have flushes and shadows and pink tones where you'd find them in a real penis. This does a lot to increase its realism. At a glance, this LOOKS so super real. Accordingly, it comes with a jaw-dropping high price tag.  You can read my full review here.
#1. Fun Factory Stronic G Pulsator II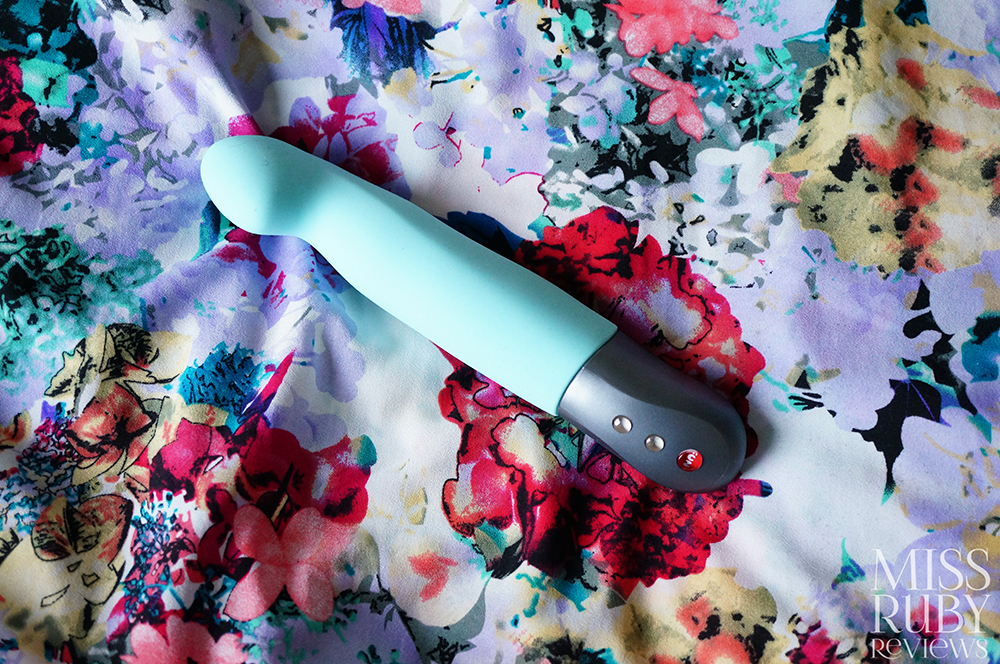 First in my Top 10 Sex Toys of 2018 is the the Fun Factory Stronic G Pulsator II. This is a self-thrusting sex toy designed to target G-spot stimulation. It won't provide long, deep thrusts. But that's okay, because it does deliver short, quick, determined thrusts, and those feel fantastic. HANDS FREE PEOPLE, HANDS FREE. Simply fantastic.
You can read my full review here. If you prefer something a little more realistic, the Fun Factory Stronic Real is also a thing.
---
Thanks, everyone! I'll see you in the New Year!

Last Updated on March 16, 2020 by Miss Ruby