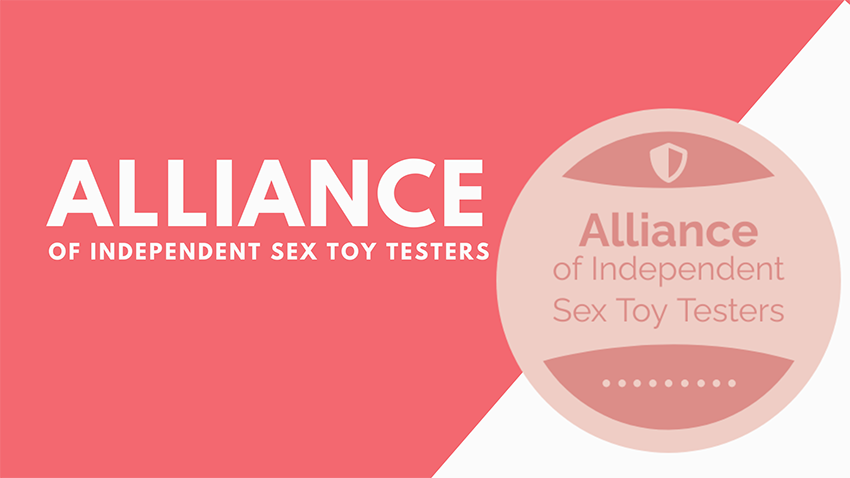 The Alliance of Independent Sex Toy Testers is a list of sex toy review bloggers who are trusted by the sex toy community.
Why should you care about this list?
This list was developed in response to a growing number of spammy, illegitimate review websites. These websites' main purpose is to "review" and recommend products they have never actually tested. They use stock images of sex toys or steal their images from actual bloggers. Their websites tend to be full of glowing praise and have used shady SEO tactics (i.e., black hat, skyscraping) to build their backlinks.
Why is this a problem? Because readers looking for reviews online are more likely to run into these spammy, illegitimate websites, and us bloggers who are actually passionately learning about, testing, and trying to educate people about sex toys are sidelined.
The Alliance — Who Are We?
The Alliance of Independent Sex Toy Testers is a group of sex toy bloggers that know each other, trust each other, and hold each other accountable. We are not a collective — we are all independent bloggers in our own right, connected only through this network and shared code of conduct.
Each blog on this list meets strict standards (in their blogs and social media): 
All products recommended by the blog are body-safe.

All shops recommended by the blog are safe.

All blogs respect the diversity of gender and don't gender sex toys as "male" or "female."

All blogs are written by people who are passionate about the subjects they cover, not by people who are only trying to make money. Many of us make some money but it isn't the main reason we write.

All of the writers in our alliance show honesty and authenticity in their reviews.

All of the writers of the blogs in our alliance can demonstrate that they genuinely own ALL the products that they review and recommend.

All writers are genuinely knowledgeable in their subjects. They don't copy their content from elsewhere or "regurgitate" external content.

No blogs in the alliance contain discrimination, hate or material intended to shame/exclude.

No blogs in the alliance use questionable, unethical or uncompetitive methods to build links and advertise their website. In short — we are genuine bloggers.

There is a preference that the blogs have been up for at least 1 year and have at least 16 reviews published.
Standards last updated Sep 22, 2021
History of the List
Adam of obsessionrouge.com first came to me with this idea in August 2021, which I loved and helped to flesh out before more voices joined the cause and helped to fully develop the idea. The list was first published in September 2021. The list is live and ongoing.
The Alliance of Independent Sex Toy Testers List
Last updated April 3, 2023. Provided in alphabetical order.
Want to join?
The Alliance of Independent Sex Toy Testers is a democratic system — all of us vote on who joins and who needs to leave.
Everyone on this list must post the list on their own blog, with do-follow links to all the other blogs. When a change happens to the list (i.e., addition or removal), you must update your list.
If you'd like to join the Alliance of Independent Sex Toy Testers, please contact sextoytesteralliance(at)gmail(dot)com. Applications to join will be submitted to an anonymous group vote open to all other members, and approval will only be granted after a majority vote in your favor. Upon acceptance, you will need to post the membership list on your own blog, featuring dofollow links to all other members.
Last Updated on April 3, 2023 by Miss Ruby