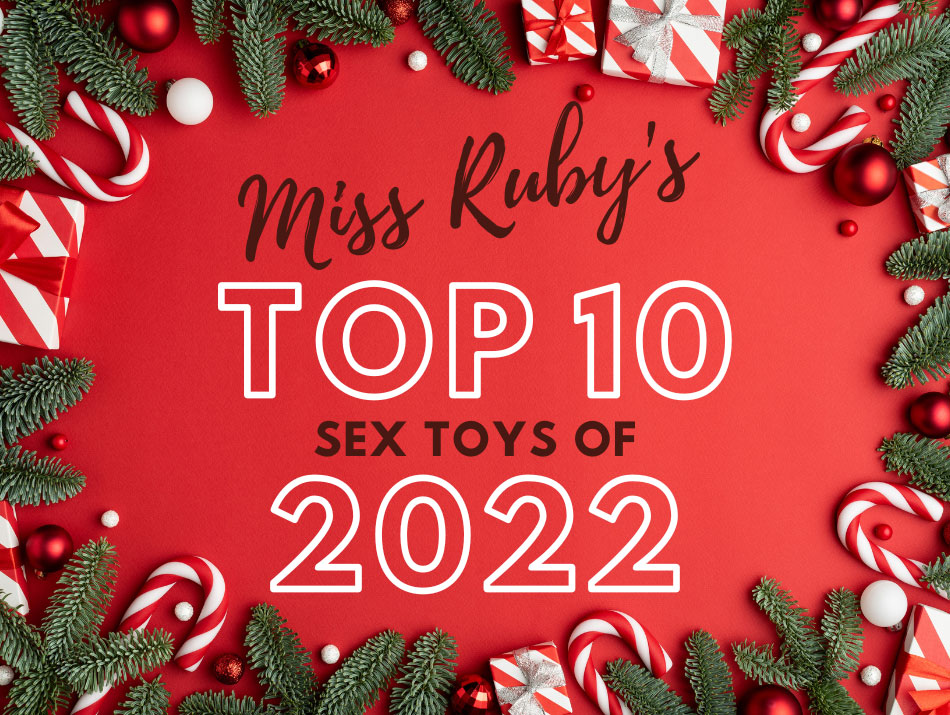 Happy Holidays and Happy New Year!
I'm amazed to say that this has been my 8th year running Miss Ruby Reviews! I'm continuously amazed at how this little labor of love has grown into such a big, busy website helping people find that perfect toy.
In 2022, I wrote 37 reviews and launched 4 giveaways.
It's been a busy twelve months, but I'm not slowing down! In the coming months, I'll be reviewing some truly sensational products like the Liberator Esse and some new Womanizer and We-Vibe products, as well as launching an exciting Build a Sex Room giveaway on January 1.
But let's get down to business — Of all the toys I reviewed in 2022, which were my favourite?
---
#10. Womanizer Premium 2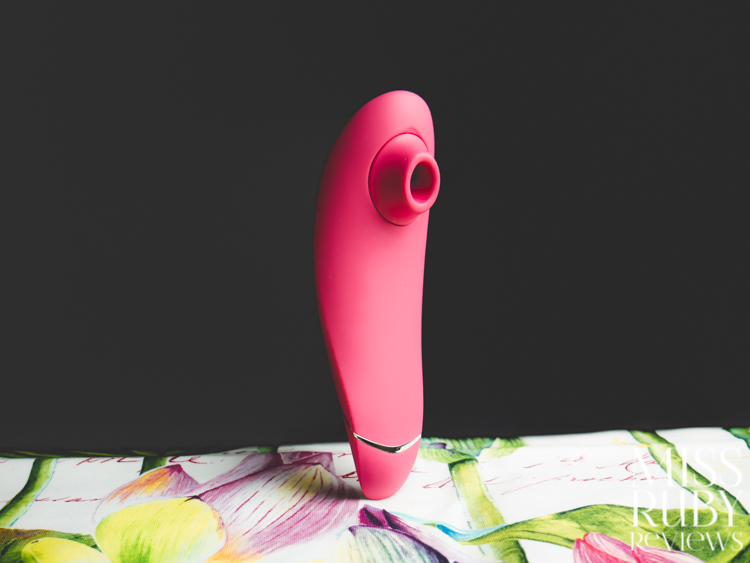 The Womanizer Premium 2 is the new, updated generation of the most luxurious suction sex toy that Womanizer has to offer. The Womanizer Premium 2 comes with all of the features the original Premium 1 had, but adds two intensity levels (now 14, instead of 12) and comes with an upgraded Autopilot 2.0. It's a complicated beast, but it gives fabulous pleasure (25 seconds. That's how long it takes me to orgasm with the new Womanizer Premium 2).
---
#9. Je Joue Juno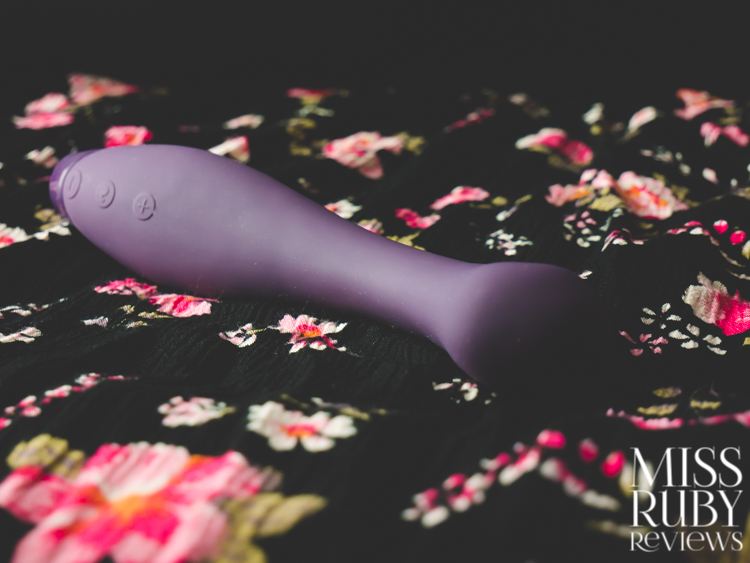 The Je Joue Juno has become a G-spot favourite of mine. I just LOVE the wide, tapered head, the curved, narrow shaft, and the rigid body. The shape and rigidity are a big win for me. The vibrations and noise level aren't bad either, plus this is waterproof, rechargeable, and made of bodysafe silicone. This is a great option if you're looking for an effortless G-spot toy.
---
#8.  Arcwave Voy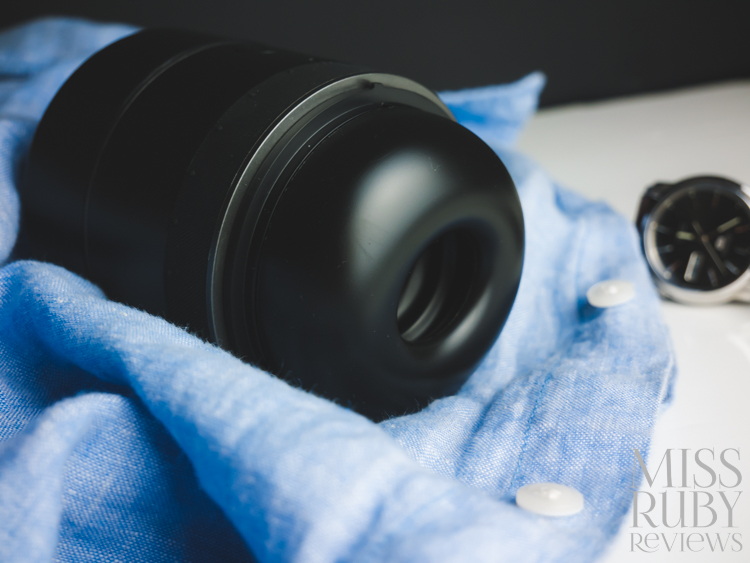 The Arcwave Voy is a great option for people who are looking for a pleasurable, custom-fit penis sleeve. It's not every day that you find a penis sleeve with 8 adjustable tightness options! Plus, with that bodysafe silicone sleeve, you know you're avoiding unhygienic materials. It does have size restraints though; if you're packing a penis with a 5.5″ girth or bigger, this may be too snug for comfort. But for everyone else, this is a solid option.
---
#7. FemmeFunn Versa Bullet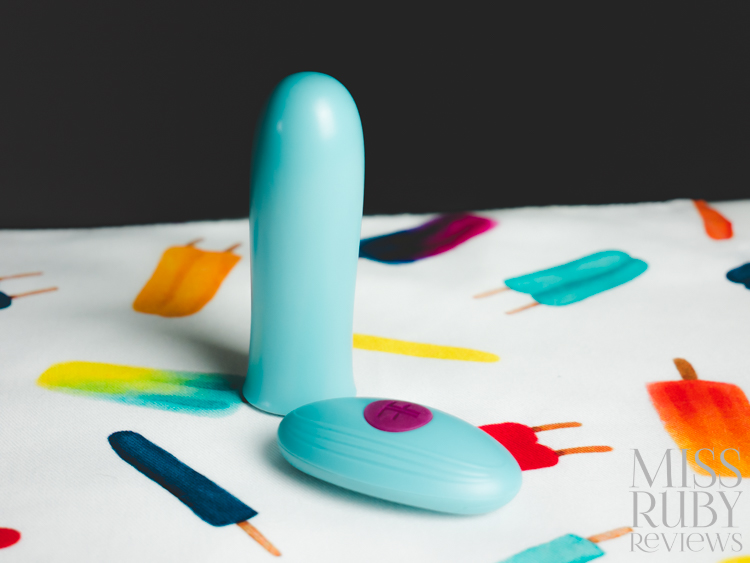 The FemmeFunn Versa is a VERY strong bullet vibe, one of the strongest I tested this year. It's waterproof, rechargeable, bodysafe, and even comes with a remote control (which is uncommon!).  And with that hard plastic body, the FemmeFunn Versa will be one for fans of strong, firm, pinpoint pressure.
---
#6. Evolved Ballistic Vibrating Dildo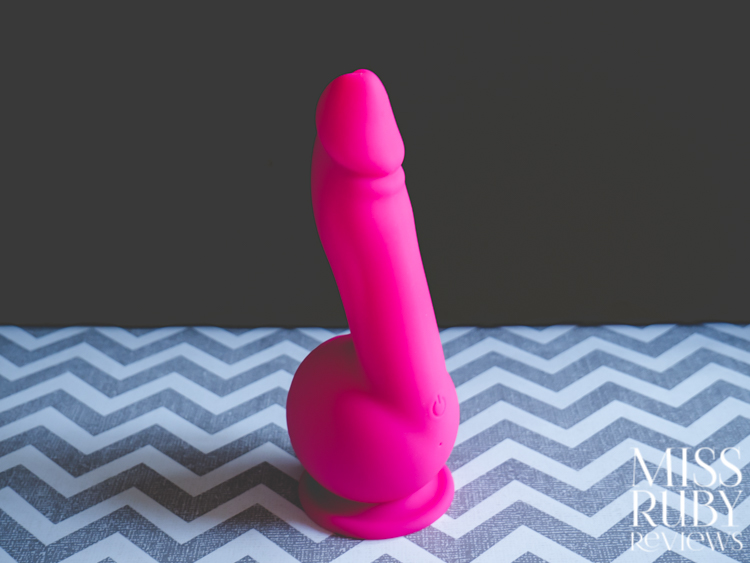 The Evolved Ballistic Vibrating Dildo is an absurdly strong vibrating dildo. The shaft vibrations are INTENSE and provide amazing G-spot stimulation (or can double as a pinpoint clitoral vibrator). The ball vibrations rumble nicely against the clitoris during thrusts, effectively making it a rabbit vibrator. And along with all of its luxury features (rechargeable, bodysafe silicone, waterproof, and a 5-year warranty), I was totally sold on the $94 price tag.
---
#5. Viben Obsession Wand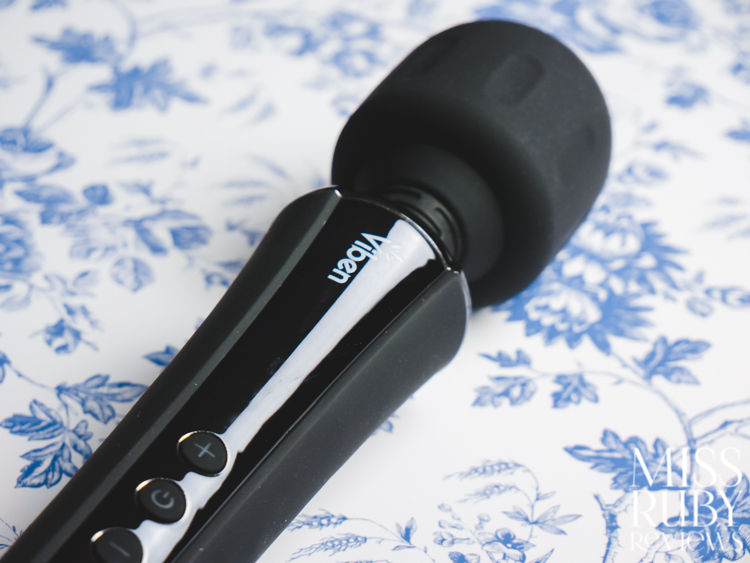 The Viben Obsession Wand is amazing for its price. For $84.99, you get a strong, cordless, full-size rechargeable wand. It looks discreet and it feels amazing. It's powerful and can easily bring me to orgasm. The broad style head takes no prisoners: it's fantastic for covering large areas of the vulva at once. This is great if you like your vulva stimulated at the same time as your clitoris; just use the longer side of the head (yes please!).
---
#4. Evolved Mighty Thick Bullet Vibe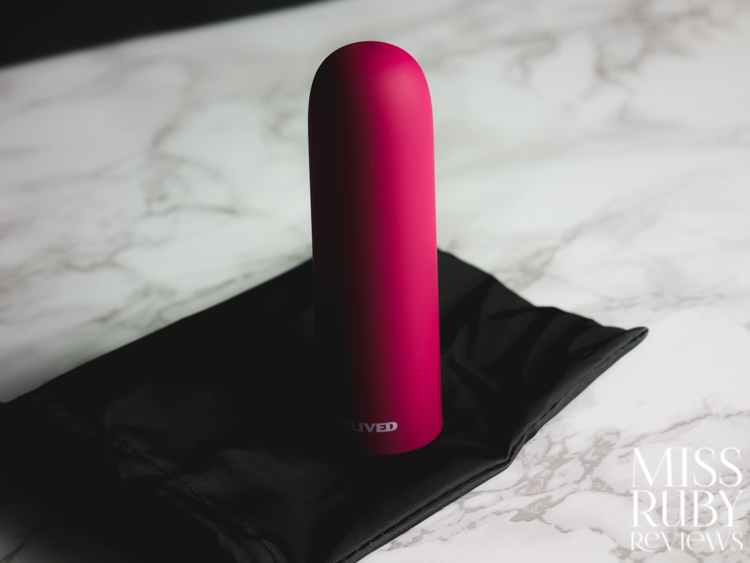 The Evolved Mighty Thick Bullet Vibe is a steal. For $29, you're getting a bodysafe, waterproof, rechargeable and STRONG bullet vibrator. The design is aesthetically pleasing, the colour is nice, and the orgasms are great. I had 3 orgasms within the first 3 minutes of testing. What more could I ask for?
---
#3. Dame Com Wand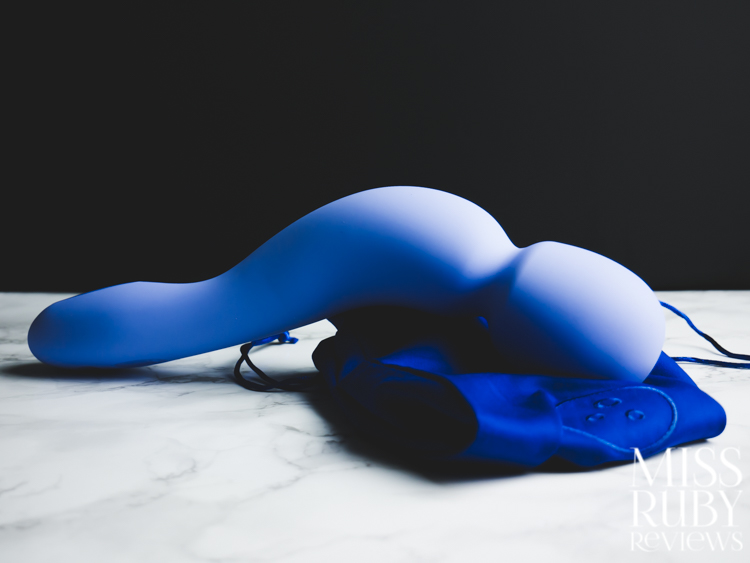 The Dame Com Wand induces orgasms left, right, and center. I've tried upwards of 30 wand vibrators, so I know my wands and have a good internal catalog to compare them to, and I KNOW this one is a great one. It's also bodysafe, waterproof, rechargeable, and comes with a 3-year warranty. Its mix of strength and rumble means it can deliver amazing orgasms. And that periwinkle colour is just superb!
---
#2. Liberator Flip Ramp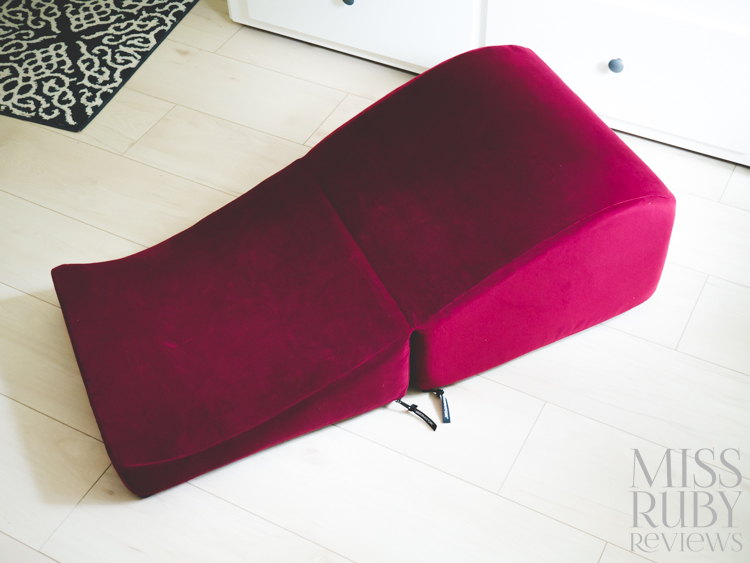 The Liberator Flip Ramp is a versatile piece of sex furniture, one we enjoyed more than we expected to (and yes, it's turned me into a pillow princess, but that's not necessarily a bad thing). We love that it folds up into a cube-shaped ottoman for discrete storage and that it makes some boring sex positions like missionary soooo comfy and novel. It's pricey, but it's well-made and should last a good many years. We wish we got one sooner!
---
#1. Blush Limited Addiction Power Vibe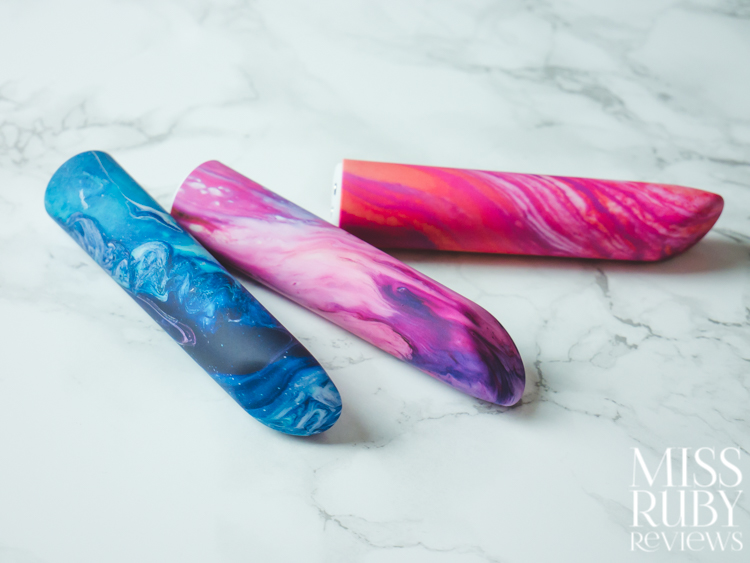 I was so impressed by the Blush Limited Addiction Power Vibes that they were an easy winner for me for 2022. They are stunningly beautiful and VERY pleasurable. With that powerful, rumbly motor and those eye-catching swirly patterns, these have become one of my bedside table favourites. It's also waterproof, bodysafe, and USB rechargeable. And at only $34 each, they're more affordable than so many overpriced bullets out there. Thanks, Blush, for making such a beautiful vibrator!
---
Thanks so much, lovely readers! I'll see you in the New Year!