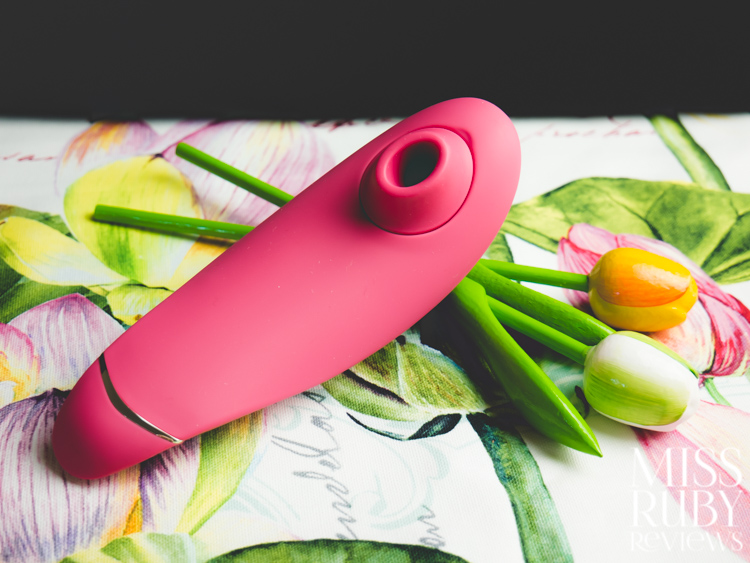 A new version of the most luxurious sex toy that Womanizer has to offer! Read on for my Womanizer Premium 2 review!

Design | Accessibility | How to Use | Packaging | Material and Care | My Experience | Overall
Design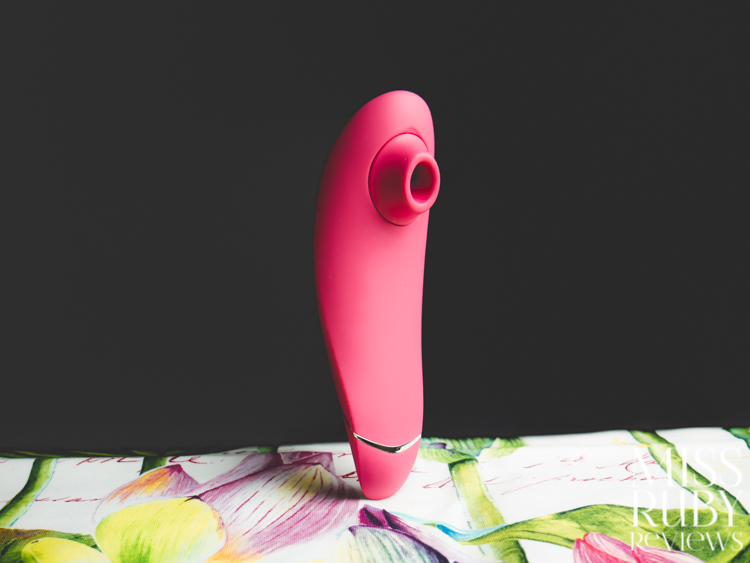 The Premium 2 is an update to the original Premium 1, Womanizer's most powerful and feature-rich pressure air sex toy. I reviewed the original here a few years ago and I was excited to hear that a new generation was being released.
The Premium 2 was released alongside updates to the Womanizer's Starlet and Classic models as well. Whereas the new Starlet 3 is a basic, entry-level option, and the new Classic 2 is a mid-tier staple in the bedroom, the new Premium 2 is the most opulent and luxurious option you could go for at Womanizer (with the high $199 price tag to match it!).
But let's back up. What is the Womanizer Premium 2 anyway?
The Womanizer Premium 2 is a pressure wave clitoral stimulator that uses Womanizer's patented Pleasure Air technology.
---
WHAT IS PRESSURE WAVE TECHNOLOGY? Pressure wave technology provides touchless clitoral stimulation, which makes your clitoris feel like it's being sucked and massaged by air. This sex tech first emerged around 2016, and since then I've witnessed (and reviewed) the technology spread across the industry. I was skeptical at first, and the technology is pretty bizarre, but it can be SUPER effective if done well. Womanizer was the very first company to come out with this technology, and I'm constantly impressed with their products.
---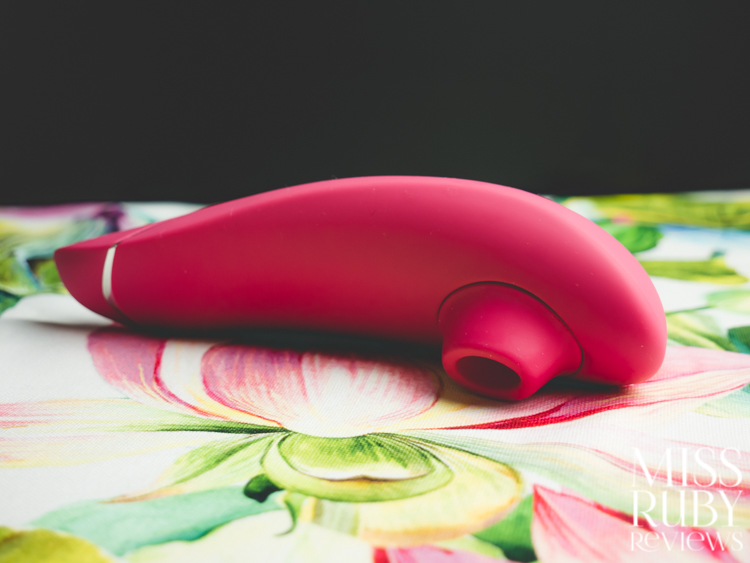 The Womanizer Premium 2 comes with all of the features the original Premium 1 had, and then adds even more.
Physically, the Premium 2 looks very much like the Premium 1. It's housed in the same shape body with a removable silicone head. It's coated in silicone and is waterproof and rechargeable. It has four control buttons, like before. And, it's still waterproof and comes with the SmartSilence feature.
However, the Womanizer Premium 2 adds two intensity levels (now 14, instead of 12) and comes with an upgraded Autopilot 2.0.
The Womanizer Premium 2 also gives you new colour options. The original Premium 1 came in Black, White, Red, Blueberry, Raspberry. The new Premium 2 still comes in Black, Blueberry, and Raspberry (pictured here), but it scraps the White and Red options and replaces them with Warm Grey and Bordeaux. I really like my Raspberry shade. It's a warm, retro, true pink.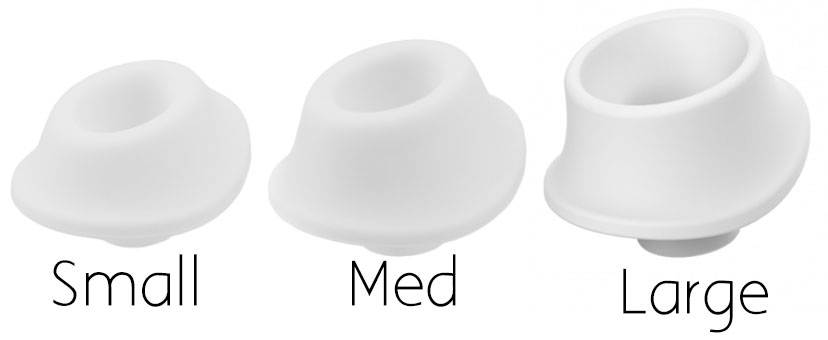 The Premium 2 arrives packaged with a medium-sized stimulation head; it also includes a Small stimulation head in a separate pouch. Extra stimulation heads in different sizes and colours can be purchased from Womanizer here. Why might you want this? If you have a smaller clitoris, or just prefer a smaller, more focused stimulation area, you might enjoy the smaller head. If you want something that's larger and more encompassing, grab the large head.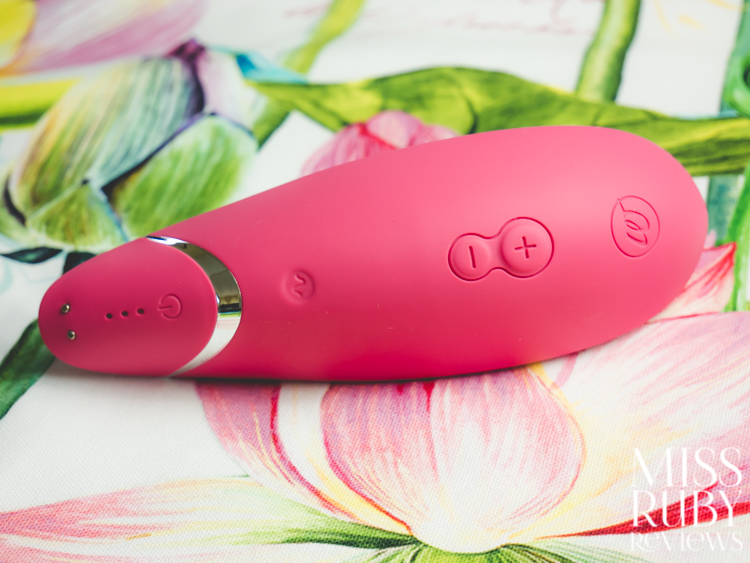 Accessibility
This section is to help folks determine if they might have any issues using/accessing this toy.
Size: The Womanizer Premium 2 is an average-sized pressure-wave clitoral toy. By my measurements, it's about 6cm long and 5.5 cm wide. The opening of the medium-sized head is 1.6×1.2cm. The lip around the opening is around 3mm.
Weight: At 126 grams, this is a lightweight toy.
Buttons: There are four round control buttons. The ON/OFF button is near the bottom of the toy, is 7mm wide and sits flush with the surface. The Autopilot button is 2cm from the ON/OFF button, is also 7mm wide, and sits about 1mm depressed into the surface of the toy. The remaining two buttons are located 3 cm away (more in the middle of the body). These (+) and (–) buttons sit 1mm above the surface of the toy. The (–) is smaller (9mm) than the 13mm (+) button. There's a 3mm gap between them. All four buttons take moderate pressure to press down and make a loud click sound.
Vibration transfer: As this is a pressure wave toy, there aren't any vibrations to travel down the handle, making it more accessible for people with joint issues such as Carpal Tunnel Syndrome and Arthritis.
Visual Notes: The buttons are the same colour as the rest of the body, so there isn't high contrast.
Price: At $199 USD, this is on the top end of the price range for a pressure-wave sex toy. But you're paying for a luxurious product with a good brand and 5-year warranty behind it. Compared to Womanizer's other toys, this is their most luxurious option and the price tag reflects it.
How to Use the Womanizer Premium 2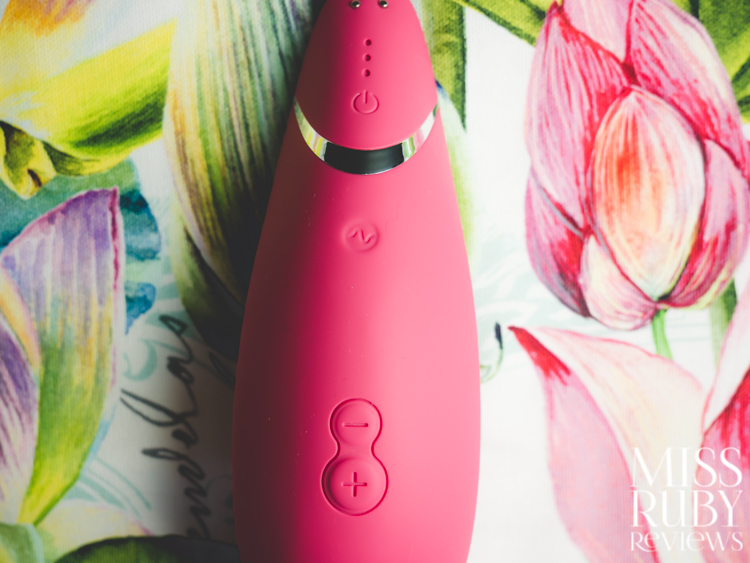 To turn on the Womanizer Premium 2, press and hold the ON/OFF button for 2 seconds.
Apply the nozzle to your clitoris. It's best if the stimulation head is totally over the clitoris (you may need to part your labia a bit so that your clitoris can rest inside the opening as much as possible).
To increase the intensity, tap the (+) button.
To decrease intensity, tap the (–) button.
To activate the Autopilot feature, press the ~ button for 2 seconds. To change Autopilot mode, tap it briefly.
SmartSilence mode is on by default. To turn it off, press and hold the (+) and (–) buttons together for 2 seconds. Do the same to reactivate it.
To turn it off, press and hold the ON/OFF button for 2 seconds.
Packaging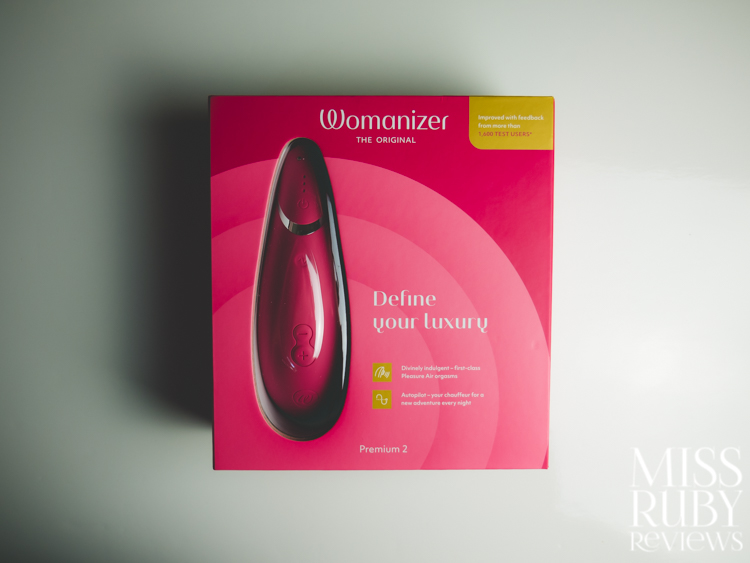 The Womanizer Premium 2 has superb packaging; Womanizer has spared no expense in making it as beautiful as possible.
Inside the box, the Premium 2 is nestled in a cushion. The remaining accessories are tastefully organized into different compartments in the box.
Overall, the quality feels top-notch and gift-worthy. The Premium 2's packaging also now uses 41% less plastic, making it more environmentally friendly.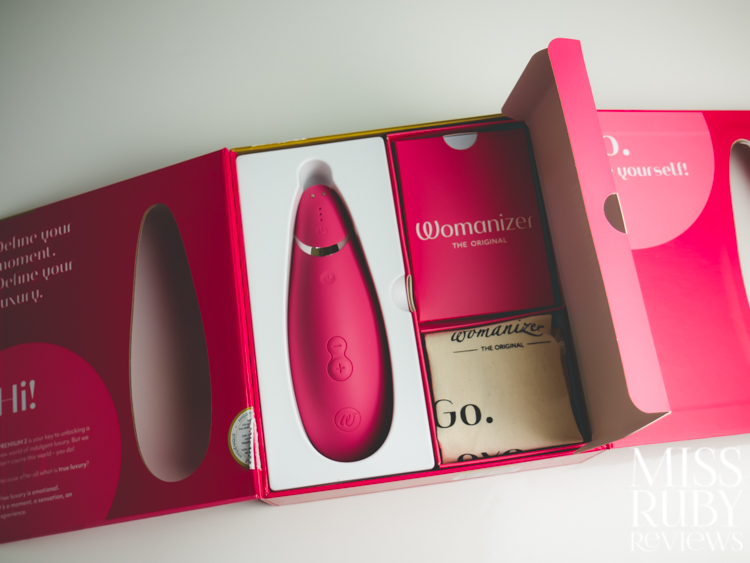 In total, you receive the Premium 2, the USB charging cord, a pouch with a size Small head, a manual, some safety instructions, and a cotton fabric drawstring pouch.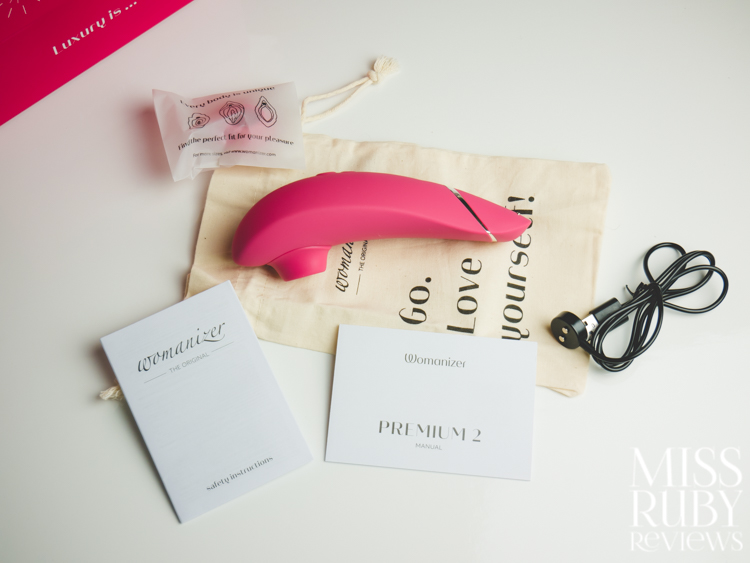 Material and Care
The Womanizer Premium 2 is made from silicone, making it bodysafe. There is also a small silver-coloured ABS plastic ring near the base, for decoration. Silicone is the best material you could ask for in a sex toy; it's nonporous (making it hygienic), non-toxic and hypoallergenic.
The Womanizer Premium 2 is waterproof (to an IPX7 level, which generally means it can be submerged up to 1 meter in water for 30 minutes).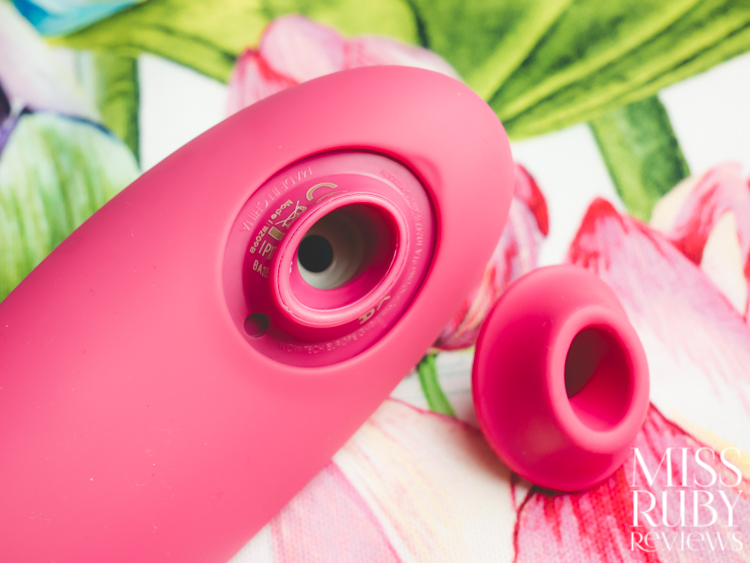 To clean, remove the stimulation head from the body. I wash the body in warm, soapy water after each use. Then I shake and pat it dry. To clean the stimulation head, I do the same thing.
If you'd like to use lubricant with this toy, choose a good quality water-based lube like my favourite, basic, paraben-free Sliquid H2O.
To recharge the Womanizer Premium 2, use the included USB charging cable; attach the magnetic end against the two little metal dots at the base. Plug that cord into your computer or a USB wall adapter. A full charge takes about 2 hours and gets you 4 hours of playtime, which is one of the longest runtimes I've seen on a rechargeable sex toy.
All of Womanizer's products come with a 5-year warranty, which is great. It's always comforting to have that extra protection.
My Experience with the Womanizer Premium 2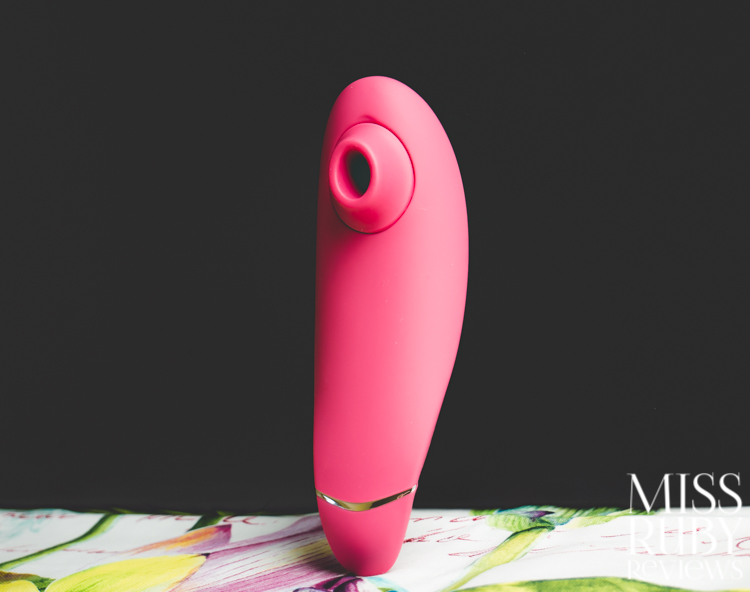 The Womanizer Premium 2 is a complicated beast; its features are complex, but the end results remain the same: fabulous pleasure.
Recap: How is the Premium 2 different from the Premium 1?
1. Two new intensity levels. The Womanizer Premium 2 has 14 intensity levels instead of 12. The top-level is now stronger, so it brings more power.
2. Autopilot mode has been modified. Once you're in Autopilot mode, you tap the ~ button to cycle through the Low, Medium, and High Autopilot courses. The intensities increase faster (compared to the previous generation) and peak after about 5 or 6 minutes. Autopilot is now faster and doesn't dawdle as much, which is good because I found it a bit boring in the previous version.
3. New colour choices. The Womanizer Premium 2 still has 5 colour choices, but it replaced White and Red with Warm Grey and Bordeaux.
4. The packaging is more sustainable. The Womanizer Premium 2 uses 41% less plastic in its packaging.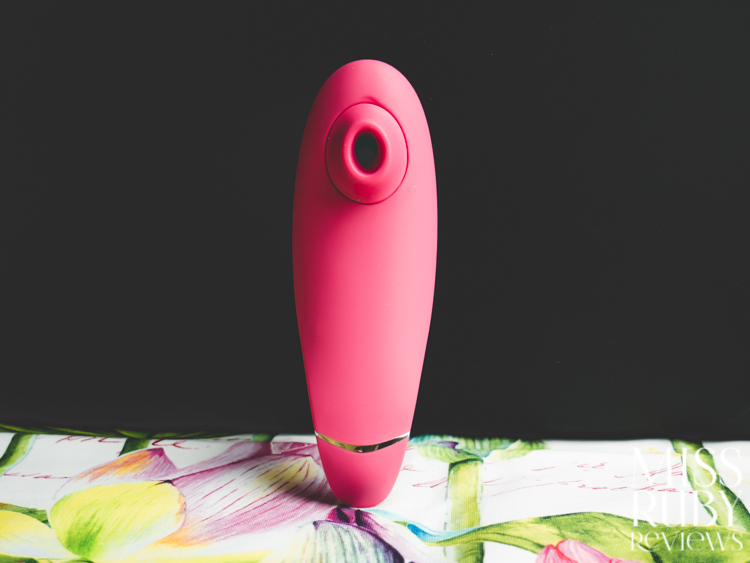 Is the Womanizer Premium 2 pleasurable?
25 seconds. That's how long it takes me to orgasm with the new Womanizer Premium 2. That's without any warmup or foreplay. Wow. The orgasms are swift and fierce and repeatable. I often find orgasms from Womanizer toys to almost come out of nowhere. They build very fast and feel divine. If you haven't experienced one yet, you are missing out.
The original Premium 1 did not NEED more power, but the Womanizer Premium 2 brings it anyway. That top-level is now absurdly strong. I can't use it, sticking instead to the medium levels, which are more than enough for me. But if your clitoris needs remarkably strong stimulation, those top levels will be your best friend.
The Premium 2's modified Autopilot mode hands the reins of control to the toy, and it takes you through a series of escalating speeds. It progresses faster than the previous generation's autopilot mode. It cycles through the Lows, Mediums, or Highs (depending on what your choose), and includes a short warmup course in the lower levels to get you warmed up. Overall, I enjoyed the Autopilot mode more than I did with the original model, so thank you Womanizer for speeding it up.
This model also includes new "LED communication" with the 3 lights at the base of the toy. Basically, these tell you what the toy is currently doing. I appreciate the idea, but I didn't find this feature to be overly useful. I could tell what it was doing by sensation alone.
The Womanizer Premium 2 still has its great SmartSilence feature. This doesn't appear to be any different from the first generation. It's very useful — essentially, the motor won't run if the head doesn't sense your skin nearby. This is great if you have an unexpected visitor and have to quickly make this quiet. It's also useful in bed with your partner — in between uses and movements, it won't be whirring constantly.
What are my complaints?
Noise-wise, I do have to say that this is a noisy pressure wave toy. It's not as noisy as, say, a big wand vibrator, but it's fairly noisy nonetheless. You'll want to be a bit careful if you have nosy flatmates nearby.
I also wish it had the Womanizer Classic 2's new Afterglow feature, which quickly reduces intensity to the lowest speed with one click. I had found this useful for edging myself, and it's a pity it can't be included in this model as well.
Lastly, this toy is expensive.  At $199 USD, it's really a top-tier purchase you'll have to save for. But it's possibly my favourite Womanizer toy yet, and I think it's one that'll bring me a lot of pleasure over the years.
Womanizer Premium 2 Review – Overall Thoughts
The Womanizer Premium 2 is a beautiful and luxurious pressure wave toy. It comes with so many bells and whistles and is remarkably gift-worthy. The new motor is VERY powerful. I also enjoyed, for the first time, the Autopilot mode. If you can afford it, this is definitely one for the wishlist.
You can pick up your own Womanizer Premium 2 at Womanizer
Why do I like Womanizer? They ship internationally, they offer a 5-year warranty on their products, they only carry body-safe products, and this item will ship for free! Plus, by buying directly from Womanizer, you know you're not going to get a knock-off product. 

See below for my Womanizer Premium 2 review breakdown.
Womanizer Premium 2 Review
Overall thoughts - 10
10
$199
PROS
Stronger than other models
14 intensities
Optional SmartSilence mode
Optional Autopilot mode
Luxurious and high-quality build
Coated in bodysafe silicone
Rechargeable
4 hours of playtime on single charge
Waterproof
5 year warranty
CONS
Noisy
No Afterglow feature
Shop Now