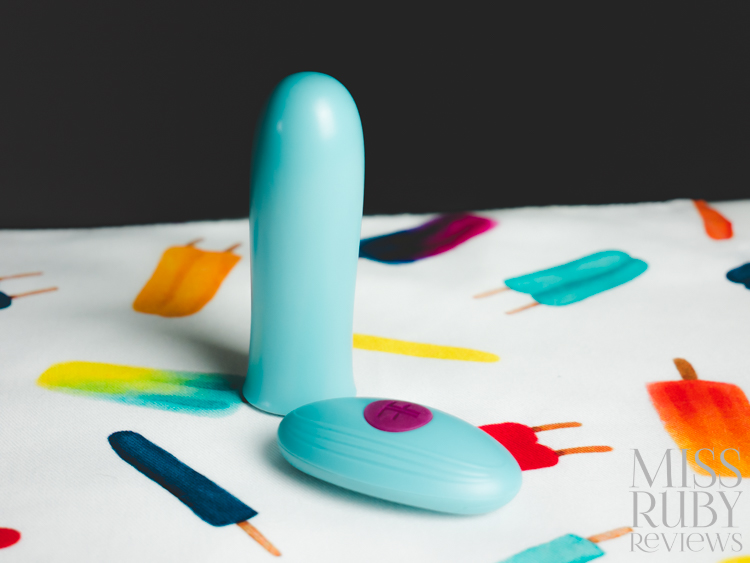 A new vibrator by one of my favourite bullet vibe brands! Read on for my FemmeFunn Versa Bullet review!

Design | Accessibility | How to Use | Packaging | Material and Care | My Experience | Overall
Design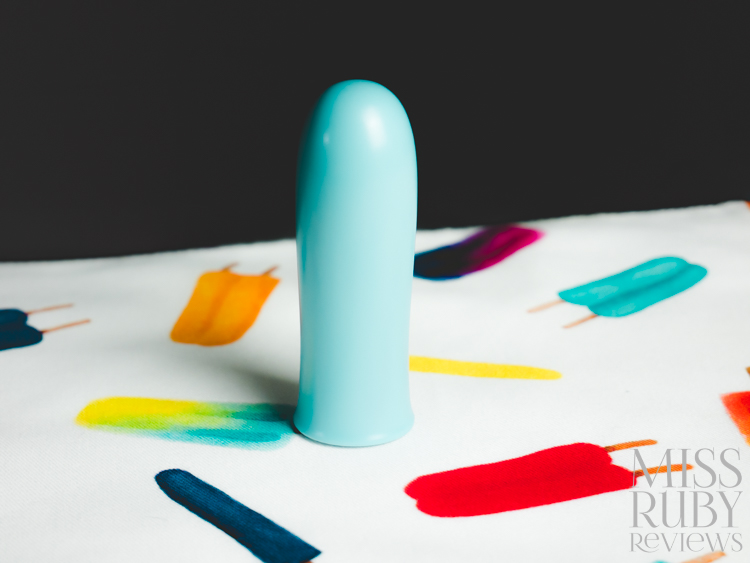 I'm always keen to get my hands on new vibrators by FemmeFunn. They're the company behind the FemmeFunn Ultra Bullet, which ended up being one of my favourite bullets of all time. This brand knows how to pack a powerful motor into a tiny plastic body, so I was thrilled to see them release a new product.
The FemmeFunn Versa is a bullet vibrator with a stout appearance. At 8 cm long, it's rather short, but its wide girth means there's still a good comfortable handle to grip.
It features 3 steady speeds, 4 patterns, a waterproof body, and a rechargeable battery. Unlike many bullet vibrators on the market, this one also comes with a remote control. A remote control is especially handy if you have a partner that wants to take the reins and control your pleasure.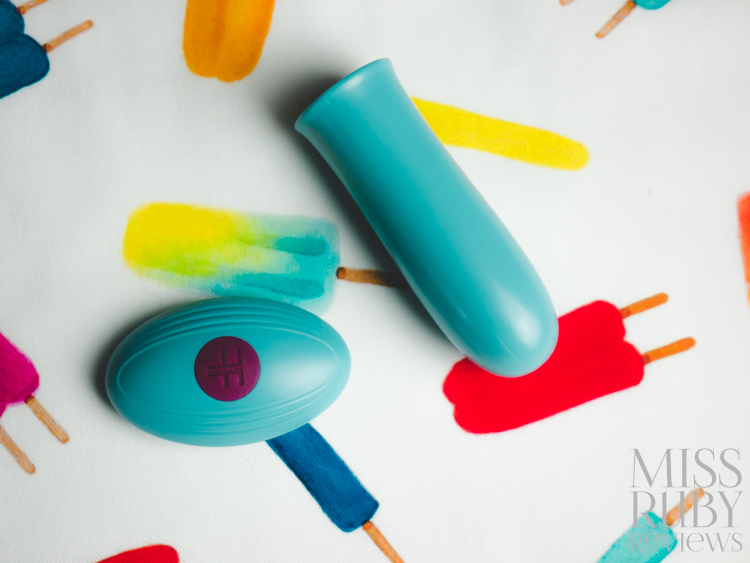 The FemmeFunn Versa Bullet is housed in a hard ABS plastic body, with no flex or give to it. This gives it an unrelentingly firm surface, which is great for those of you who need firm pressure against your clitoris (I'm one of them!).
The FemmeFunn Versa Bullet comes in two colour options: Light Blue and Dark Purple. I always try to go for the less traditional colour option, and I like this blue. It's kind of a muted shade of robin's egg blue.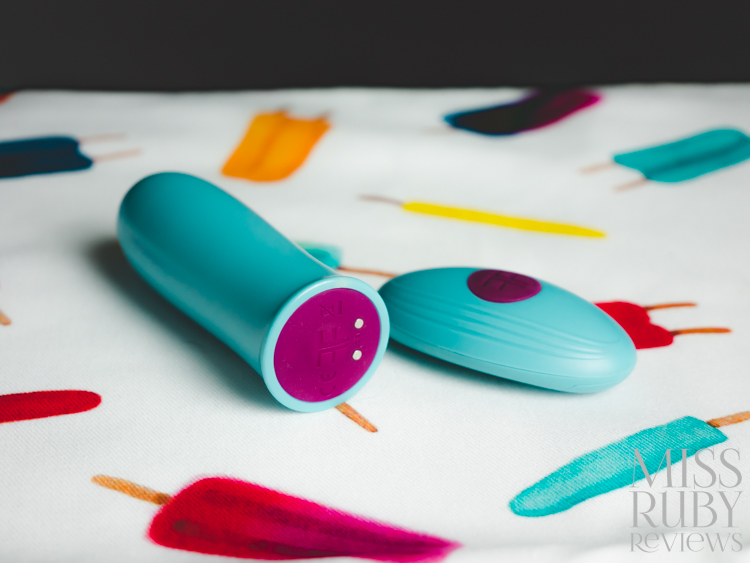 While you can purchase the bullet by itself, you can also upgrade to the FemmeFunne Versa S Kit — this includes the Versa bullet and its remote as well as a dildo that you insert the bullet into. This would make a good option if you're looking for a clitoral vibrator and a dildo kit, all in one.
Accessibility
This section is to help folks determine if they might have any issues using/accessing this toy.
Size: The FemmeFunn Versa Bullet is approx 8 cm long and 2.5 cm wide at the top.
Weight: This toy is about 60 grams, about the weight of a tennis ball. The remote is a tiny 20 grams.
Buttons: The circular button on the bullet is about 10mm wide and 1 mm tall. It takes moderate pressure to press and makes a click sound. The button on the remote is about 15mm wide and 1mm tall. It is easier to press and makes a loud click sound.
Vibration transfer: Given there's a powerful motor housed in a hard plastic body, there is going to be a lot of vibration transfer. The body/handle rattles quite a lot.
Price: At $54.99 USD, the FemmeFunn Versa Bullet has an average price compared to toys with similar features.
How to Use the FemmeFunn Versa Bullet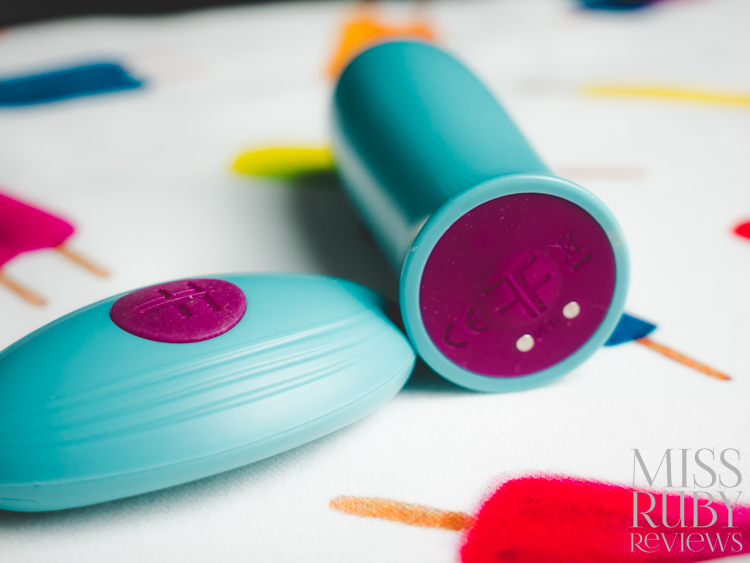 The FemmeFunn Versa Bullet can be controlled using a single button at its base or the remote control. Both buttons are used the same way.
To turn it on, press the button (on the bullet or the remote control) for 3 seconds.
Though designed for clitoral use, this can also be used against nipples or a penis. It isn't designed for internal use.
Tap the button again to cycle through the 3 steady states and 4 patterns.
To turn it off, press and hold the power button again.
Packaging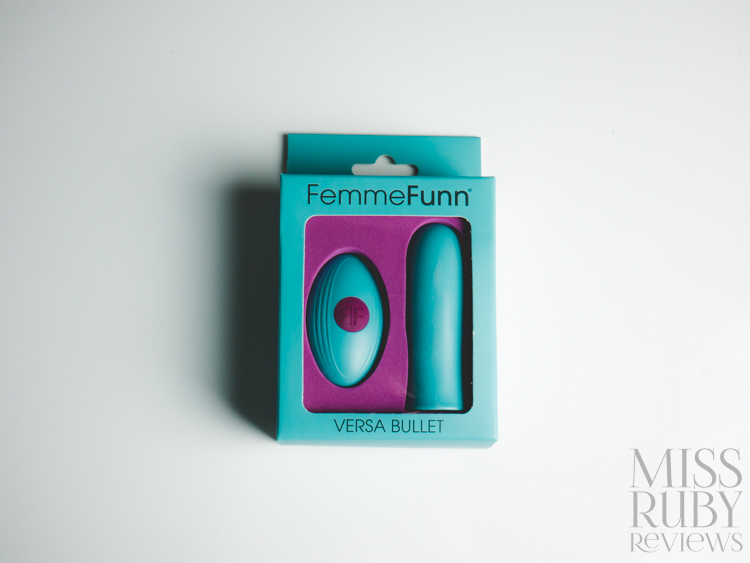 The FemmeFunn Versa Bullet comes packaged simply in a turquoise and purple box. The quality isn't exceptionally luxurious, but it gets the job done.
Inside the box, you receive the Versa Bullet, a charging cord for the bullet, the remote, a CR2032 battery for the remote, and the user manual. No storage pouch is included. If you'd like one, you can browse for one here before you checkout.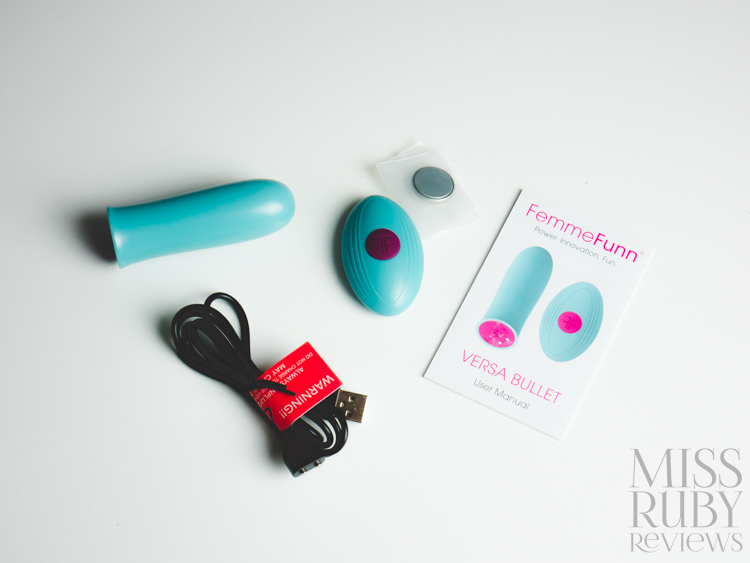 Material and Care
The FemmeFunn Versa Bullet is made from ABS plastic with a shiny hard finish. The purple buttons are made of silicone. This makes the bullet bodysafe. It doesn't attract nearby lint or dust, which is nice.
The FemmeFunn Versa Bullet is waterproof. To clean, I rinse the whole thing in warm, soapy water before and after each use. If you'd like to add lubricant (which I always recommend), try a good quality lube like Wicked Simply Aqua.
To charge, connect the magnetic USB charging cable (included) to the two metal pins at the base of the toy. Connect that to your computer or a USB wall adapter. An LED light at the base blinks while it's charging and becomes solid when fully charged. A full charge takes about 1.7 hours and gives you about 1 hour of playtime.
My Experience with the FemmeFunn Versa Bullet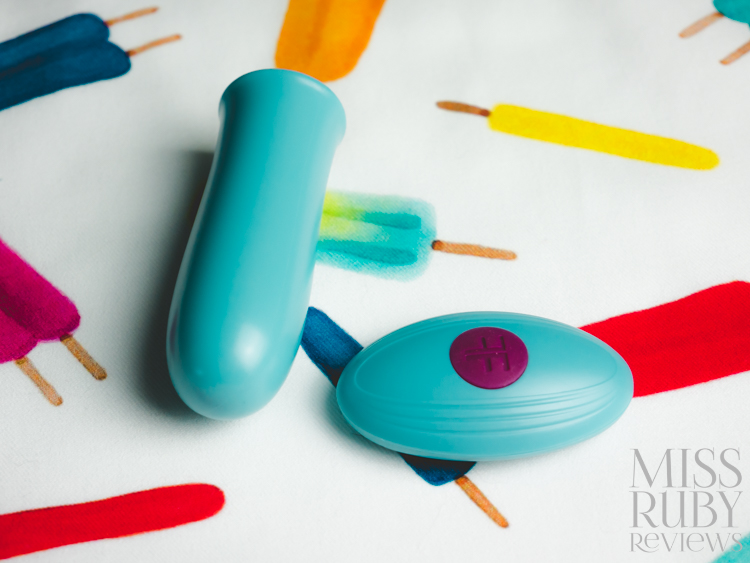 The FemmeFunn Versa Bullet is a powerhouse. I find it incredibly easy to orgasm with this toy and it should satisfy most Power Queens… Its lowest level is already more than enough strength for me, and its top speed penetrates deep and true.
The Versa has the rumble-to-buzz ratio that I loved so much in the Ultra Bullet. It's about 90% rumble with 10% buzz, which is a magically potent mix.
Plus, with that firm body and slightly tapered tip, I'm able to get firm, pinpoint pressure. This is definitely one for those of you who need something hard rattling against your clitoris!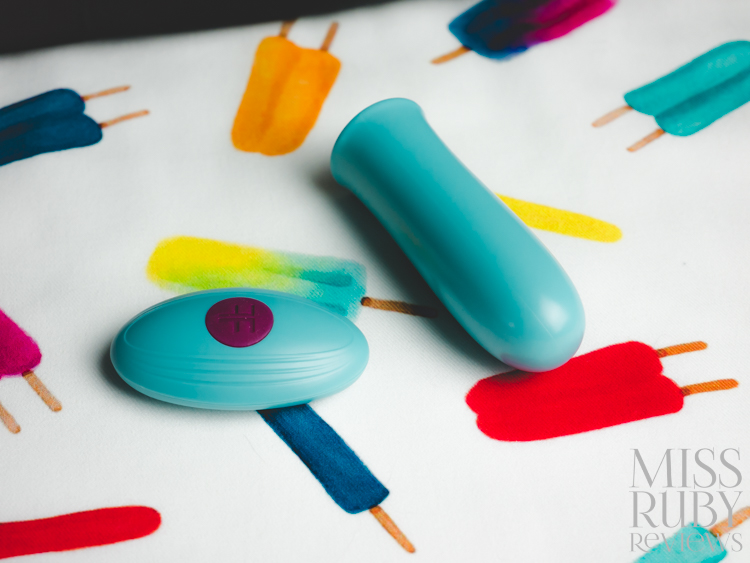 The remote control performed well for us. No complaints. It even worked for us through a blanket layer, so if you want to put the bullet in your underwear and have your partner control it, it should work as a makeshift panty vibe. This toy isn't whisper-quiet, though, so don't go anywhere too public!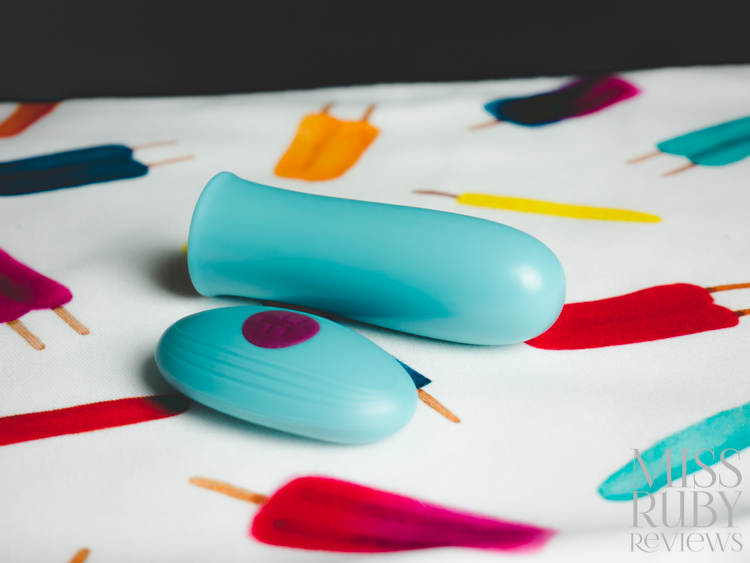 Do I have any complaints? The biggest drawback is that the vibrations transfer a LOT throughout the whole body. Given that there's a powerful motor inside a small, plastic body, this is expected. But if you have arthritis or Carpal Tunnel, you will want to look elsewhere because your hand can and will rattle a lot when holding onto this.
FemmeFunn Versa Bullet Review – Overall Thoughts
The FemmeFunn Versa is a very strong bullet vibe. It's waterproof, rechargeable, bodysafe, and even comes with a remote control (which is uncommon!).  And with that hard plastic body, the FemmeFunn Versa will be one for fans of strong, firm, pinpoint pressure.
With such a strong motor, this one is going straight into my easy-access drawer for regular use!
You can pick up your own FemmeFunn Versa Bullet here! Why do I like Peepshow Toys? They ship internationally, only carry body-safe products, and you can get a 10% discount off your whole purchase with coupon code RUBY. 

See below for my FemmeFunn Versa Bullet review breakdown.

FemmeFunn Versa Bullet Review
Overall thoughts - 9.3
9.3
$54
PROS
Very strong
Nice rumble + buzz ratio
Firm pressure
Bodysafe
Rechargeable
Comes with remote control
Waterproof
CONS
Handle rattles a lot
Moderately noisy
Shop Now