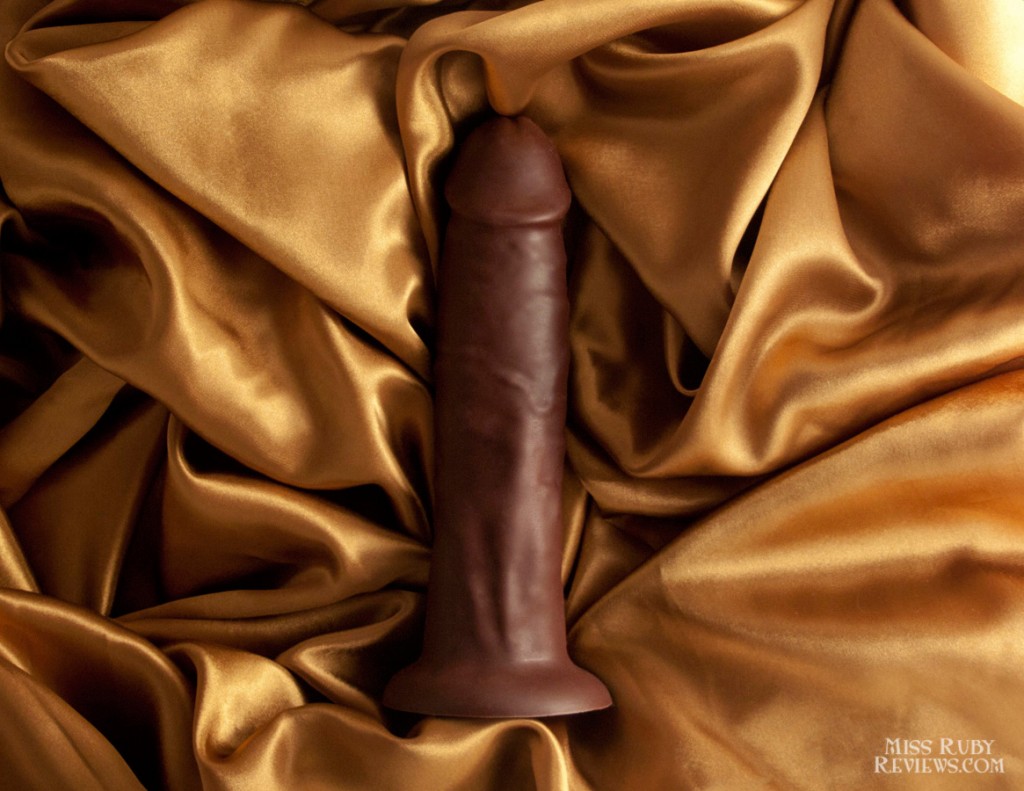 Seriously, Pleasure Works. Why must this dildo be so sexy? I'm trying to focus on my day here.
Physical Details| My Experience | Overall
Physical Details
I like this one. A lot. This is a stunning dildo. Right now my house is scattered with dildos, but the First Mate hasn't left my desk between playtimes to be packed away or put away in my storage. It's sexy to look at, which I feel is essential during playtime. It's always great to be provided with visual stimulation while things are heating up.
Design: 
The Pleasure Works First Mate is an eye-catching realistic dildo. I received the First Mate in "Coffee," and I'm happy to say that the silicone color is rich and warm and beautiful. Three other colors are available: Vanilla, Caramel, and Black. The First Mate is 7 inches in insertable length and 5 inches in circumference. In other words, it's girthy and it's long.
It's also covered in detail.  A small head sits atop a subtle coronal ridge, detailed with a dent at the urethra. Realistic veins ripple down the shaft, giving the First Mate definite texture. The shaft tapers off into a lipped base, meaning that this toy is compatible with O-ring harnesses. There is no suction cup base, but Good Vibrations sells a double-sided suction cup that does the trick.
Firmness: 
The First Mate has medium firmness. It isn't painfully cement-hard, which is a relief, but it isn't the softest toy I've come across. That being said, I'm very happy with this toy's firmness. It can bend in half, be twisted about, and be stretched slightly. When it is squeezed, the First Mate compresses slightly under your touch. This is essential during play because it ensures that it feels close to a real penis. This is also important so that you don't easily get bruised while thrusting.
Material and Care: 
You don't have to worry about toxicity with the First Mate. The First Mate is made from 100% silicone, meaning that it is body-safe. It is non-toxic, non-porous, and doesn't contain phthalates. Bacteria, smells, and colors won't permanently absorb into the surface of the silicone because it isn't porous, but I still suggest that you wash it before and after every use. I wash mine with soap and warm water, but it can also be put in the dishwasher, boiled, or rinsed with a 10% bleach solution. Only use a water-based lubricant with this toy.
Comparisons:
Though not as long as the Admiral, the First Mate is more girthy with a 5″ circumference, making it another well-endowed toy. The First Mate is more realistic than the Admiral and the Tantus Mark, but not as realistic as the Doc Johnson toy I own below. In terms of firmness, the First Mate and the Admiral tie for first place out of this group: their silicone is just squishy enough to feel similar to a penis, and in general feel much better than the Tantus Mark and the Doc Johnson Realistic Platinum. In terms of insertable length, the First Mate is actually longer than the Doc Johnson dildo in the comparison photo but slightly shorter than the Admiral.
My Experience
I really like this toy. I can't stop staring at it, and I can't stop humping it. In use, the First Mate feels more forgiving (firmness-wise) that the Pleasure Works Admiral. I scratched my head over this for a while because they feel similar when I squeeze both with my hands. I realized that, because the First Mate is more girthy, it has just slightly more give to it than the Admiral, which I think goes a long way.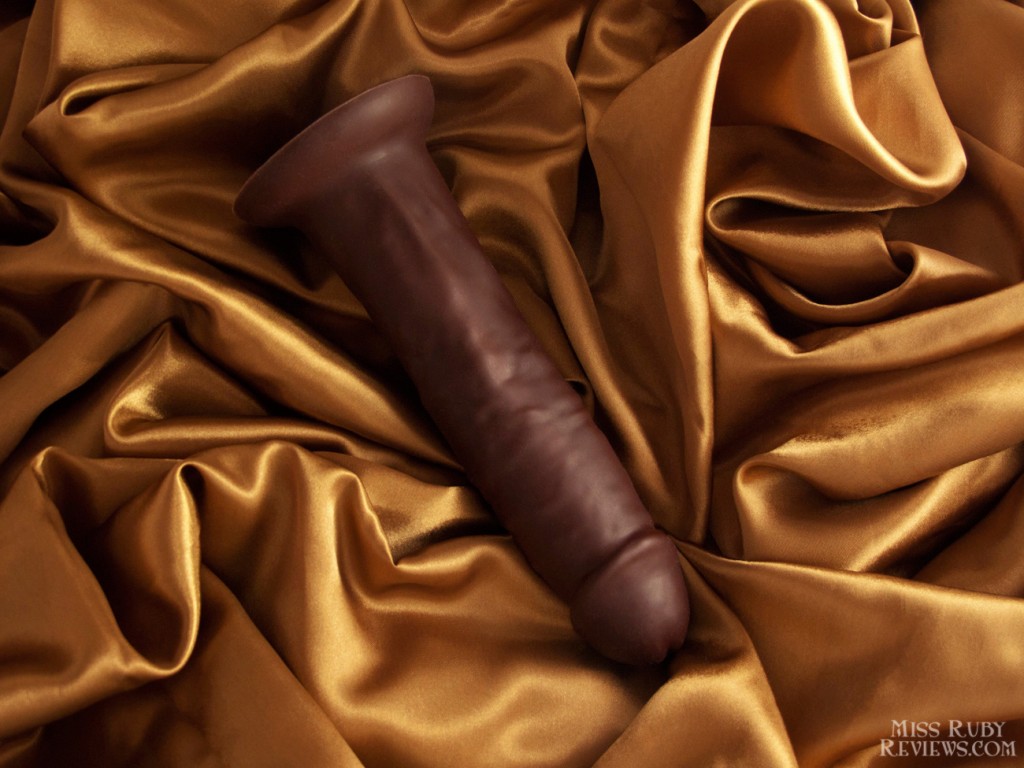 I love that the First Mate has a smaller head and a subtle coronal ridge. Some dildos' heads catch on my pubic bone and make me flinch, but I experience none of that with the First Mate. Entry is smooth sailing: it glides in easily. If you're worried about uncomfortable friction, be sure to add some water-based lubricant. I find that not a lot of lubricant is needed because this dildo's texture is so smooth.
The First Mate is very straight, so I don't get any targeted g-spot stimulation. To compensate, I find that by holding the dildo so that it is pointed upwards towards my pubic bone, my g-spot gets the stimulation it needs. Because this is a straight dildo, simulating doggy style doesn't cause the dildo to bend towards less pleasurable zones. My vagina can definitely pick up the textured veins, so if you like a textured toy, you're in luck. It's subtle, but it's definitely noticeable while at the same time not overpowering.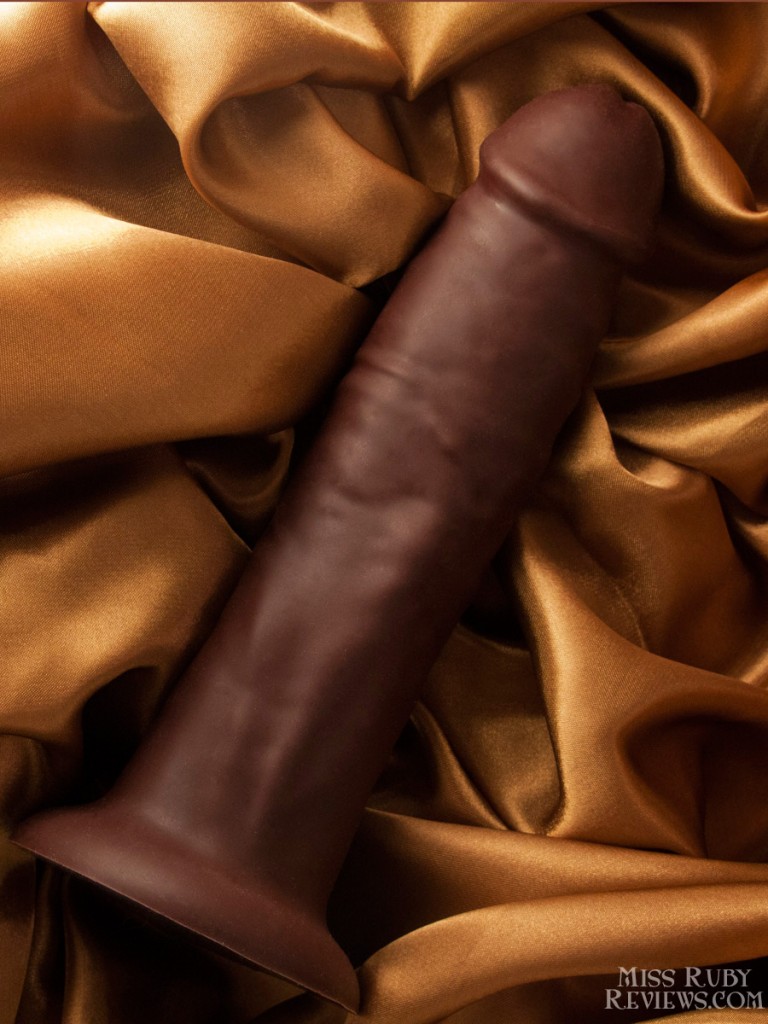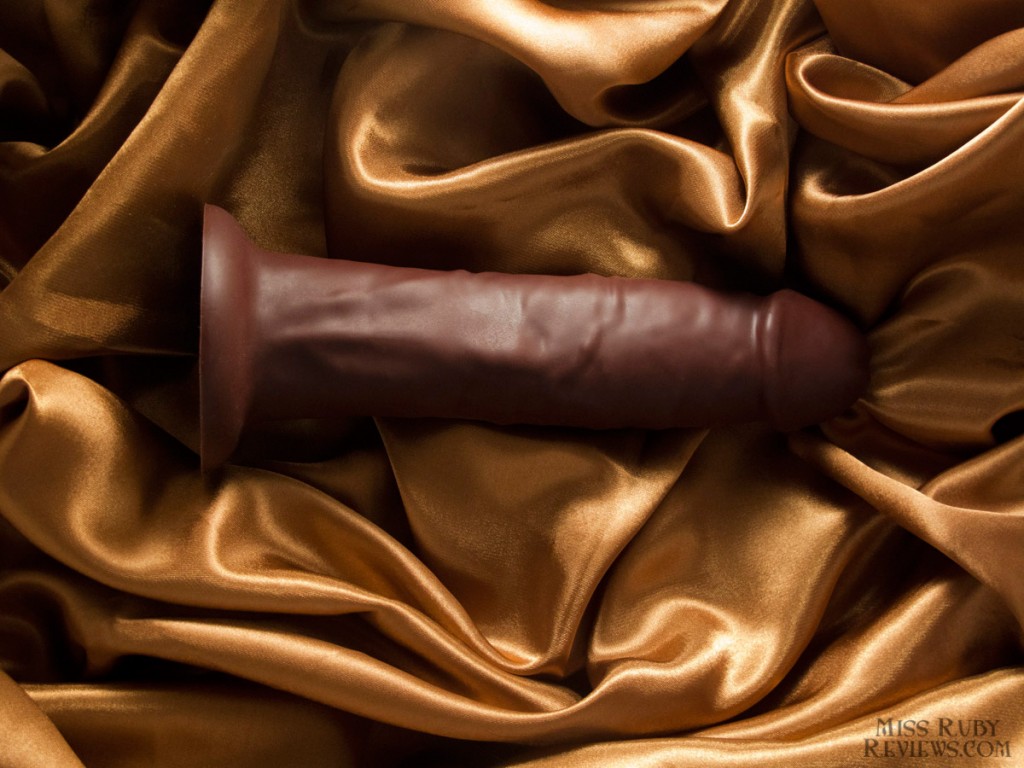 And the girth. The girth! It's amazing for both visual stimulation and penetration. It's certainly not the thickest toy I've had, but I find this girth circumference of 5 inches to be absolutely perfect. I feel full inside, both length-ways and girth-wise, and this girth ensures that the good spots are always hit. At the same time, the long length means that it's really easy to hold onto: the flared base and the end of the shaft makes for a good handle so that you're not losing your grasp during those crucial moments.
In terms of my collection of realistic/semi-realistic dildos, the First Mate is officially my favorite to date
Overall
At the end of the day, I'm really happy with my Pleasure Works First Mate. If you like long, girthy, realistic dildos with a medium level of firmness, you'll enjoy this one. If you require a hands-free toy, remember that this dildo doesn't have a suction cup, so I'd suggest also grabbing the double-sided suction cup that Good Vibrations carries. Though I'll predominantly use this toy for vaginal solo play, it has a flared base so it is safe for anal play. It can also be placed on a harness for couple's play. All in all, this is a toy that'll see the light of day on a very regular basis.
To buy the First Mate, head on over to Good Vibrations.