A Review of Tantus' Mark O2 Dildo: Or, the really really nice one.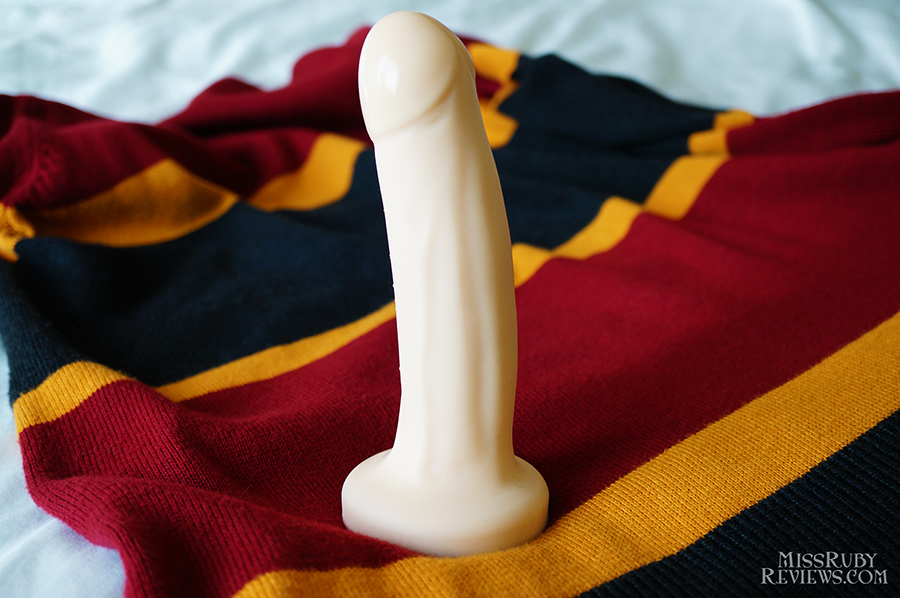 Is it love? Maybe. Read on for my Tantus Mark review!
Physical Details
Meet the Tantus Mark. Mark is an average sized dildo with 5.5 inches of insertable length and a 4.75″ girth. It strikes me as the perfect median in all things: not too thick/thin or long/short. Its flared base makes this dildo harness compatible and, thanks to being made of silicone, it is waterproof and scentless,
This is a semi-realistic dildo.  It is slightly-curved with light veins and a slightly-pronounced head.
What sets the Mark apart is Tantus' O2 system. This dildo has a strong dense core surrounded by soft, squishy, seamless silicone. The result? Something really fun to squeeze, with your hand, mouth, vagina, take your pick.
The shaft itself is quite flexible, allowing it to bend or be curved during insertion. It always springs back to straight.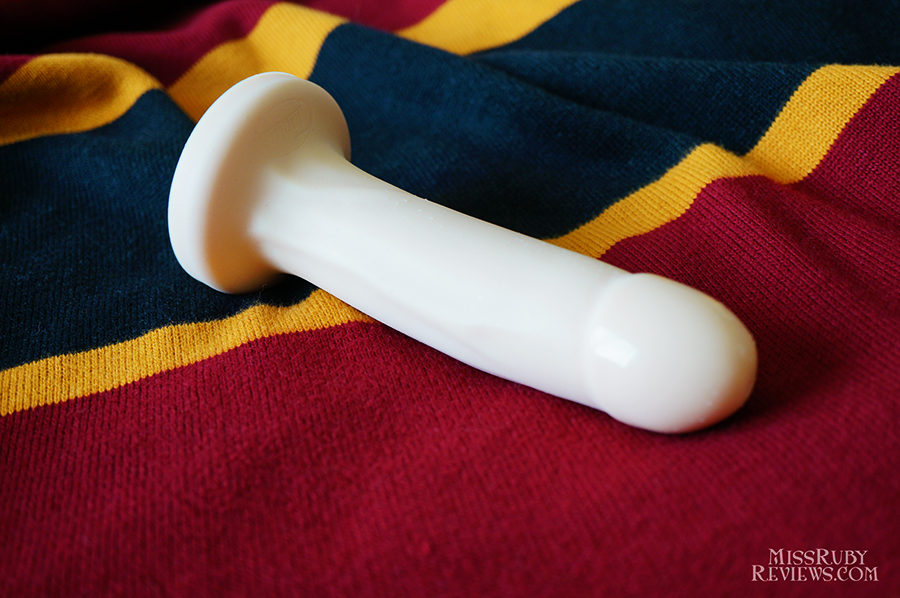 My Experience with the Tantus Mark
When I first opened up the Tantus Mark, it took me a while to stop squeezing it with my hand. It's seriously fun to squeeze. Once I got used to this new-found squishy funtime, I got around to inserting it. Thanks to its super smooth surface, it slid in without a hitch with water-based lube. There was no pulling or catching on skin to speak of.  Best of all, it feels really realistic. Its head, though pronounced, didn't scrape up painfully against my g-spot or hurt it in any way. Mark doesn't hurt.
However, I did find that it was sometimes hard to grasp this dildo while using it. The only handle is the thin base, which doesn't leave much for your hand. There's also no hole for a suction cup, which was disappointing.
To my delight, this feels good even with the most vigorous of pumping.  Because the head is super squishy, I don't feel achy or bruised inside compared to other, more rock-hard dildos. For people with a tilted cervix, this will be nice and pillowy.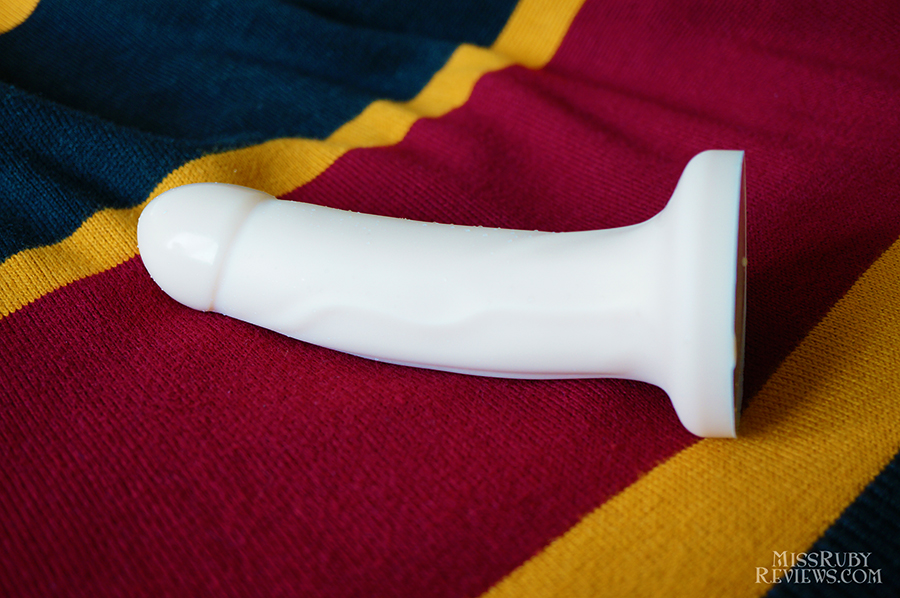 Overall
Tantus is really onto something here with their two silicone layer structure. This one is a gem.
To buy the Tantus Mark O2, here are some recommended stores: