A Review of Doc Johnson's 6″ Realistic Platinum Vac-U-Lock Cock: Or, the one that doubles as a hammer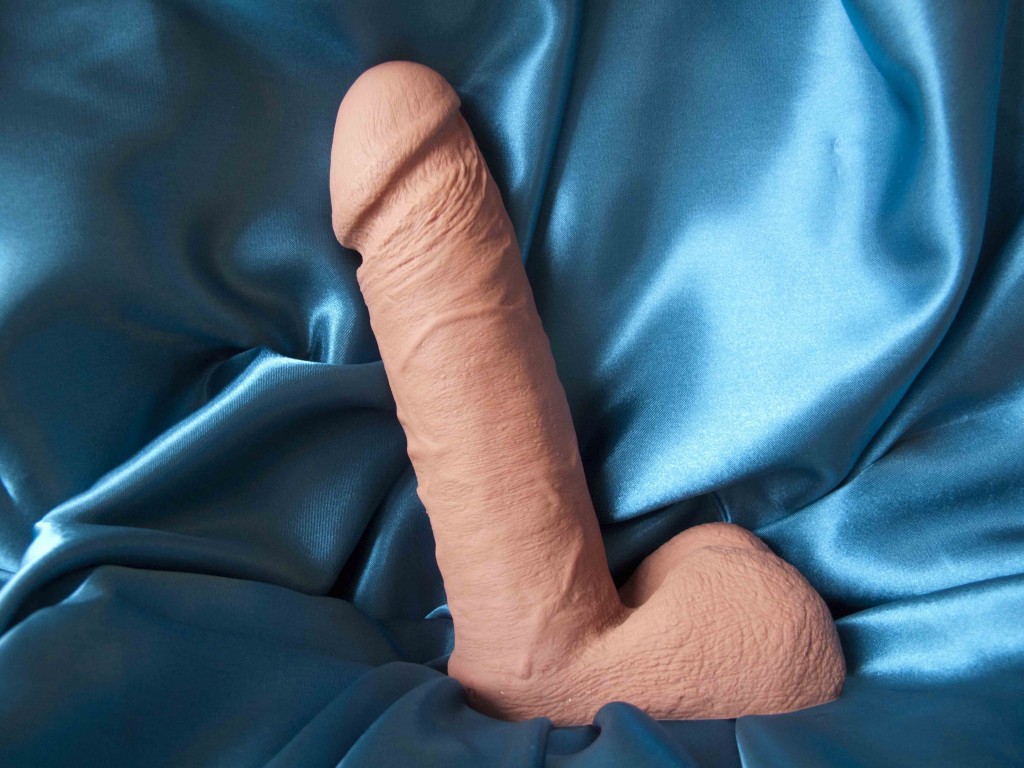 Update: this has been discontinued, but you can purchase one of these similar, more promising product: the Blush Silicone Willy's 6 inch dildo
Who wouldn't want an ultra-realistic schlong to hang on their wall? I sure do.
I wasn't just drawn to Doc Johnson's 6″ Realistic Platinum Vac-U-Lock Cock for its ridiculously long name, but also for its detail. I mean: Wow. This is one detailed dildo.
Physical Details
This is a sturdy silicone dildo with 6 inches of insertable length and a whopping 5.5 inches of girth. The silicone is scent-free and slightly sticky to the touch. This product comes in several shades; this one is "brown."
A pair of balls sit at its base, making this dildo safe for anal play but not compatible with all strap on harnesses.
And oh is this thing realistic. Don't leave this one on the windowsill, folks; there's no hiding this dildo's identity. The balls are wrinkled, the shaft is veined, and the head is textured. The only thing it's missing is proper shading and color; there's only one matte color throughout.
It's also able to be accessorized. If you don't have a strap on harness that can accommodate balls, you can purchase Doc Johnson's Vac-U-Lock strap on system. I didn't get the strap on, but I did get the suction cup (pictured).
For something as hard as this, it's surprisingly flexible and light. The first few inches up the shaft are a bit squishy and bendy due to a hollow base to allow for accessories (see picture), but the remaining parts are extremely hard. It's as hard as a rock, and not in a good way.  There's almost no give to it when I squeeze it with my fist. In other words, it could double up as a baseball bat or a hammer.
My Experience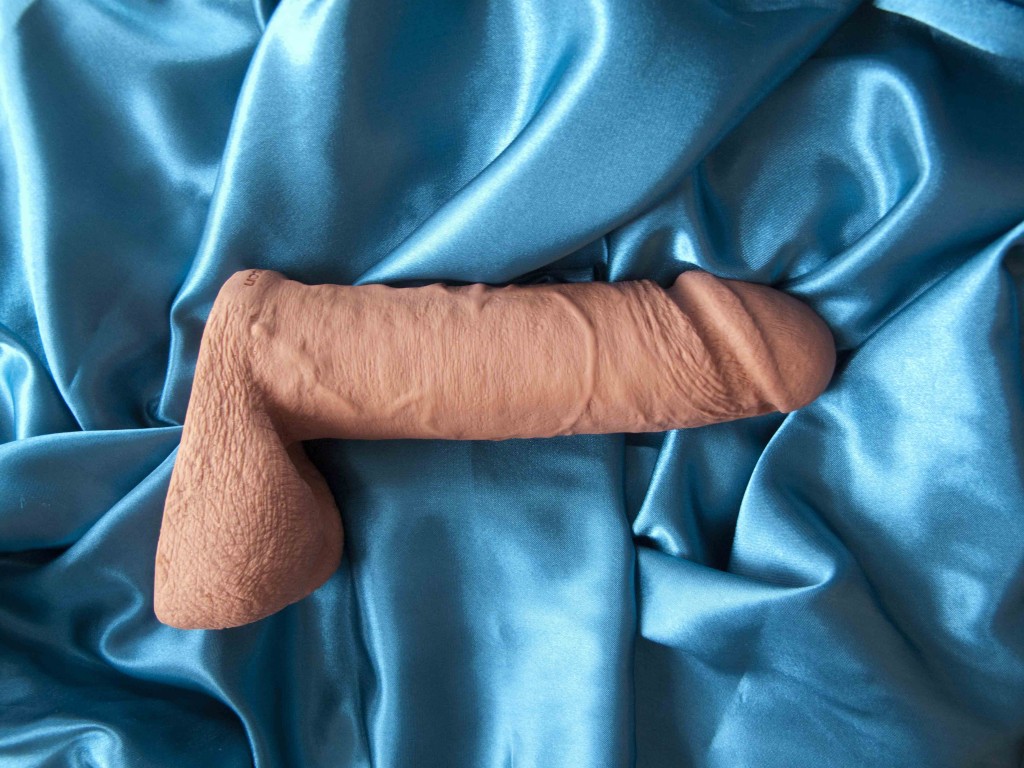 This dildo's ultra-realistic body makes it nice to look at. If visual stimulation was all I needed, I'd be set. For practical use, however, I find this dildo too rock-hard for comfortable vaginal penetration. Specifically, the ridge around the head (the coronal ridge) is particularly uncomfortable upon insertion. It is too sharp and too hard for my entrance, and it rubs/scrapes up my insides in an altogether unpleasant way.  With gentle use, this is okay. However, for anything vigorous or heavy, my vagina starts to ache.
When I was cleaning it, I also noticed that there are small bubbles in the silicone surface. They're small enough to not bother me, but I do wonder about bacteria that can get trapped inside these tiny pockets. Luckily, as this is silicone, this dildo can be boiled and run through the dishwasher.
 Overall
Nice to look at, uncomfortable to use. Still, it'll make a nice hammer. Or a wall decoration.
Update: this has been discontinued, but you can purchase one of these similar, more promising product: the Blush Silicone Willy's 6 inch dildo