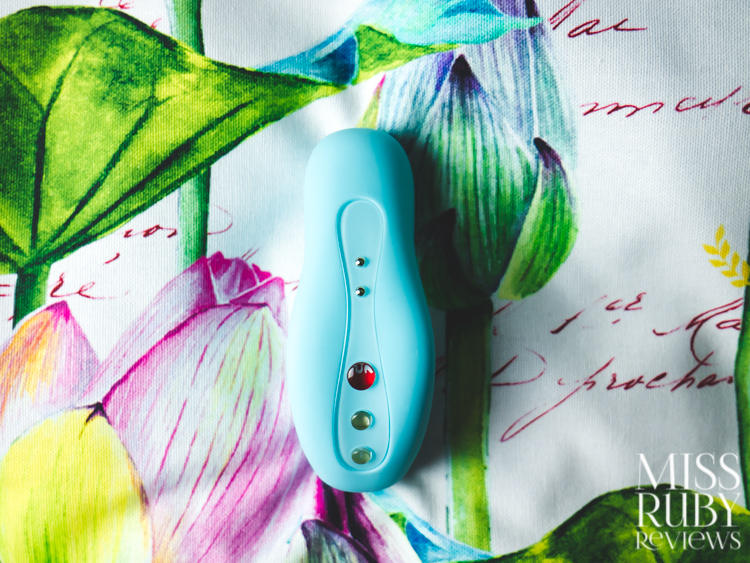 Isn't that shade of blue amazing? Read on for my Fun Factory LAYA II review!

Design | Accessibility | How to Use | Packaging | Material and Care | My Experience | Overall
Design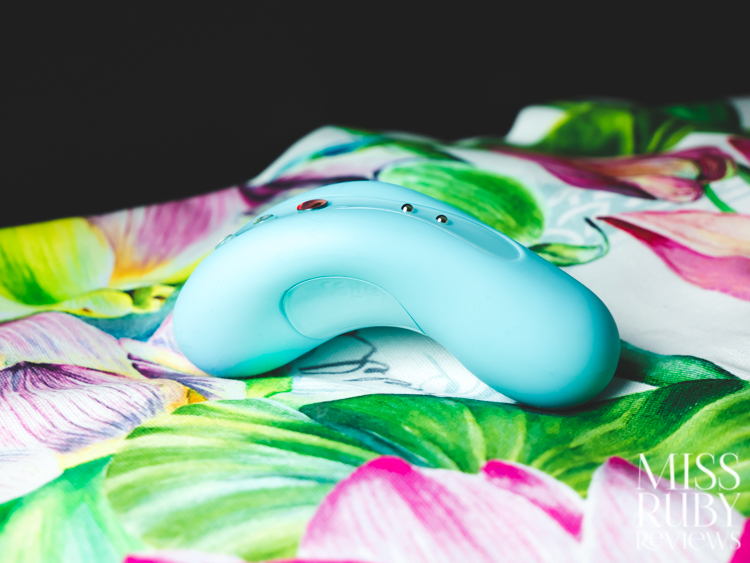 The Fun Factory LAYA II the second generation of the original Fun Factory LAYASPOT vibrator. The first generation looked interesting, but I heard its motor wasn't the best, so when this new and improved version came out, I wanted to test it.
Like the original, the LAYA II has a traditional "Lay On" shape. This shape has a bend in the middle so that it can curve around your body. For example, it can cup your pubic bone and rest at your clitoris when you're on the back during missionary sex, or you can hold it in place during doggy style sex. You can even just place it on a pillow and grind it like a tiny saddle. Or, if your partner has a penis, you can cup their scrotum for an added boost during oral sex.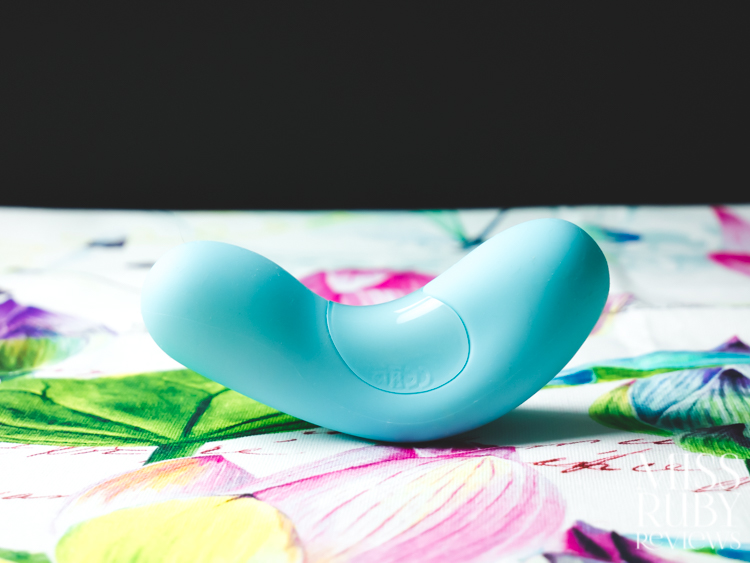 So how's the Fun Factory LAYA II different than the original Fun Factory LAYASPOT?
Fun Factory says the new motor's vibrations are deeper and stronger.
The LAYA II is fully waterproof, whereas the original LAYASPOT was only splashproof.
The LAYA II is rechargeable, whereas the original required batteries.
The LAYA II is slightly lighter in weight.
The colour choices are different.
The original LAYASPOT had 8 speeds & 3 patterns versus the LAYA II's 4 speeds & 6 patterns.
I received my Fun Factory LAYA II in the Pool Blue colour. It's a beautiful (slightly aqua) blue tone, very refreshing and summery. If you prefer more traditional colours, it also comes in Pink (a bright cheerful fuchsia)  and Dark Violet (a deep matte purple).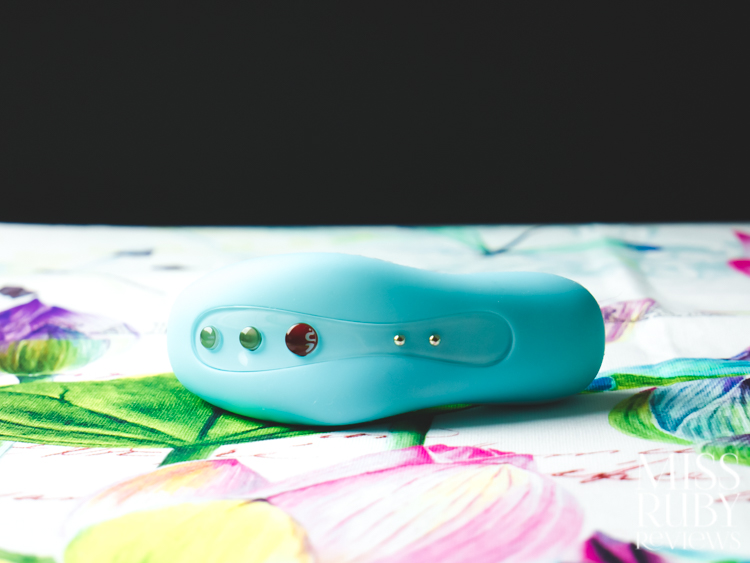 Accessibility
This section is to help folks determine if they might have any issues using/accessing this toy.
Size/Weight: The Fun Factory LAYA II is a palm-sized clitoral vibrator. By my measurements, it's 10.7cm long and 4cm wide (at the widest part of the body). It's a lightweight toy (about 100 grams).
Buttons: The three control buttons are located on the handle. Like the platform they're on (but unlike the rest of the silicone body), the buttons are made from a hard, smooth ABS plastic. The buttons require moderate pressure to press down and make a quiet click noise. The buttons are small (7.5 mm and 5 mm wide), and spaced 7 mm apart.
Handle buzz: Some of the vibrations transfer to the handle. Your hand will buzz a bit when you hold it.
Other notes: The + and — button signs are hard to see (they're printed faintly inside the button). If you cannot see, for your reference the button closest to the stimulation tip is the + button, followed by the — button and the FUN button.
Price: At $99 USD, this is in the higher price range for toys with similar features.
How to Use the Fun Factory LAYA II
The Fun Factory LAYA II arrives travel locked. Unlock it by holding the + and FUN (red) buttons together for about a second.
Once it's unlocked, tap the red FUN button to turn it on. It'll turn on in standby mode.
Tap the FUN button again to start vibration.
Pressing the + and — buttons will let you cycle through modes. There are 4 steady speeds and 6 vibration patterns.
Apply the Fun Factory LAYA II to your body. This can be placed on your clitoris during solo play or sex, or can be used to cup the testicles (or anywhere else you'd like, as long as you don't use it internally).
To turn it off, tap the red FUN button again.
To travel lock it again, hold down the — button and red FUN button for a second.
Packaging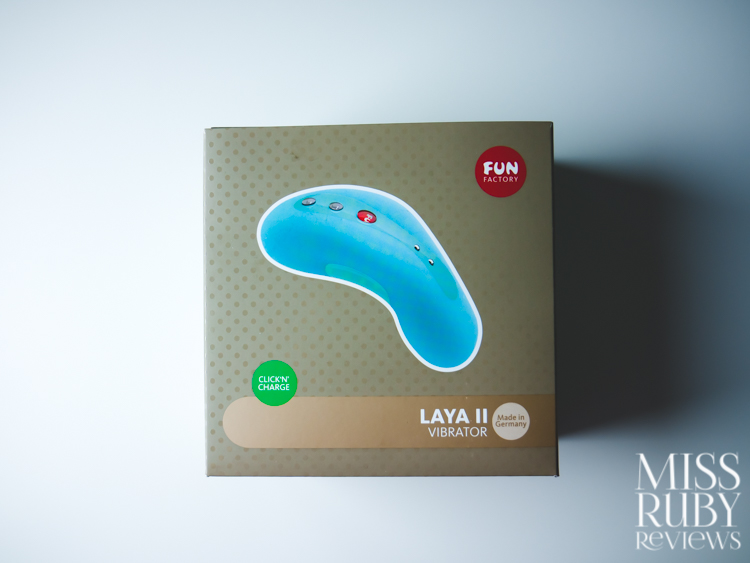 Fun Factory's packaging is always gorgeous. The LAYA II arrives in Fun Factory's signature gold-coloured packaging. It's beautiful and feels really high quality.
Inside the packaging, you receive the LAYA II vibrator, a red USB charging cable, an "Unlock & Start" quick guide, the instruction manual, and a manual on safety.
If you'd like a specific toy bag/case for it (not necessary, but always nice), you can browse for some here.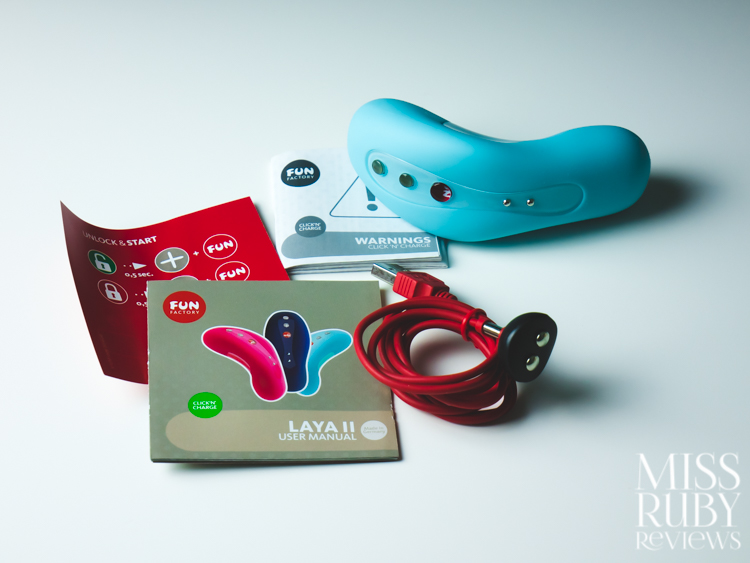 Material and Care
The Fun Factory LAYA II is made from silicone (the main body) and ABS plastic (the buttons, the strip below the buttons, and a section on the underside). This makes it bodysafe. This particular silicone finish is sticky to the touch, which attracts lint and dust.
The Fun Factory LAYA II is fully waterproof and submersible. To clean, I rinse it in warm, soapy water before and after each use. You could also add a dedicated sex toy cleaner (not necessary, but nice) if you like. Allow to air dry before storing it away.
If you'd like to use lubricant with this toy, choose a good quality water-based lube like my favourite basic Sliquid H2O or vegan Wicked Simply Aqua.
This toy comes with a 2-year manufacturer's warranty against defects, so keep your online receipt.
To recharge the Fun Factory LAYA II, attach the red magnetic charger (included) to the two little metal pins on the body. Plug that cord into your computer or a USB wall adapter. While charging, the + button will blink to indicate there's less than 33% battery charged; the — button will start blinking to indicate there's up to 66% charged; and the red FUN battery will start blinking to indicate there's greater than 66% battery charged.
My Experience with the Fun Factory LAYA II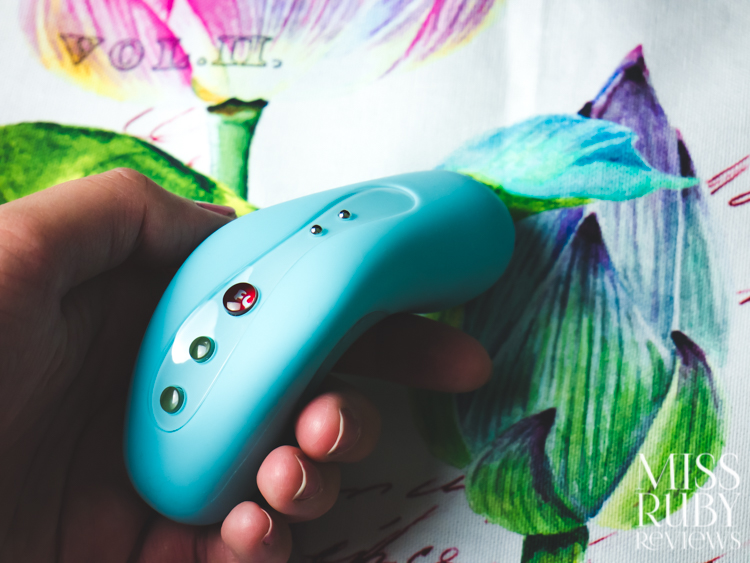 I was really interested in experimenting with how the Fun Factory LAYA II could be used with a partner.
The majority of the vibrations are distributed at the tippy tip, plus the underside directly below. This makes it ideal for "Lay On" positioning (like holding it against your pubic bone during sex). But the Fun Factory LAYA II isn't totally flat; the stimulation tip is a good 3.3cm tall. So it could still feel a bit bulky during missionary sex (particularly if your partner has a belly). So, while that angle didn't always work for us, I really found the LAYA II handy to use during doggy style sex. Positioning it during partner play felt easy, and adding it during oral sex on my partner was an extra bonus.
Is this a pin-point vibrator? Not exactly. If you're a die-hard fan of pin-point stimulation, stick with the $79 We-Vibe Tango. The Fun Factory LAYA II's stimulation area is always at least 2cm wide, so you're getting somewhat broad stimulation. I find it intuitive to angle, though, and I enjoyed the rock-hard surface for firm pressure.
And how were the vibrations? The Fun Factory LAYA II's vibrations were — surprisingly — not all I thought they'd be. They're on the buzzy spectrum, which makes them feel surface-level and not as penetrating as you'd expect. The motor has medium strength, enough for me personally to orgasm, but I suspect power queens wouldn't be totally satisfied. The Fun Factory LAYA II needs more oomph than it's giving, and that's disappointing… because this isn't a cheap toy.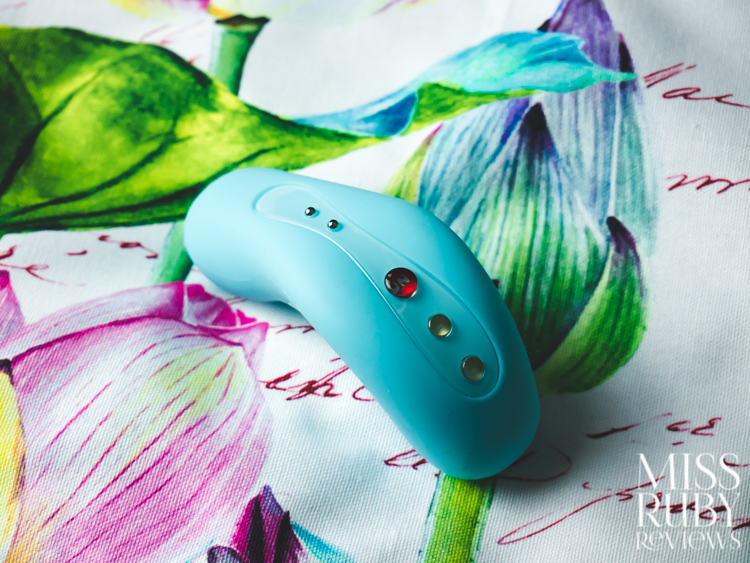 In terms of noise, the Fun Factory LAYA II performs pretty well. It emits a muffled sort of high-pitch buzz, but it's not super loud and won't be heard through walls.
That, along with its shape and other features (waterproof, rechargeable), makes this a tempting buy. But honestly, if your clitoris needs serious oomph, I'd look elsewhere.
Fun Factory LAYA II Review – Overall Thoughts
The Fun Factory LAYA II has a few good things going for it. For one, it's gorgeous. I love the colours and design. The shape curves beautifully around your body, and you can use it comfortably with a partner. And with its waterproof structure and internal rechargeable battery, it's definitely a step up from the original model.
But I personally found the vibrations to err on the buzzy side, without the strength I wanted from such a pricey toy. There's good medium strength, sure, but if you're a power queen you might need more.
If your clitoris needs all the oomph it can get, you might want to look into the  We-Vibe Tango (review here), the Rocks-Off Chaiamo (review here), or the We-Vibe Wish (review here).
Or, you can pick up your own Fun Factory LAYA II here! Why do I like Peepshow Toys? They ship internationally, only carry body-safe products, and you can get a 10% discount off your whole purchase with coupon code RUBY. 

See below for my Fun Factory LAYA II review breakdown.
Fun Factory LAYA II review summary
Overall thoughts - 6
6
$99
PROS
Beautiful aestetics
Intuitive lay-on shape
Moderately quite
Waterproof
Rechargeable
2-year manufacturer's warranty
CONS
Costly
Vibrations err on buzzy side
Vibrations not strong enough for power queens
Shop Now