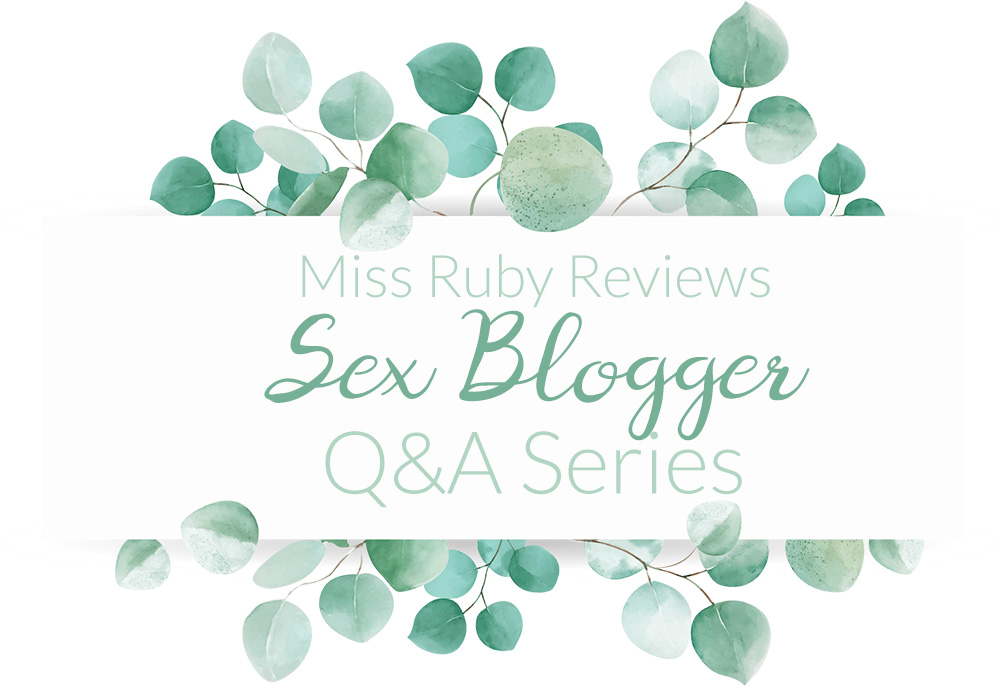 This week, we learn about Queer Pleasure!
This series was created to highlight sex bloggers (new and old) to my readers. If you'd like your sex blog featured, please read my instructions and get in touch! 
---
Queer Pleasure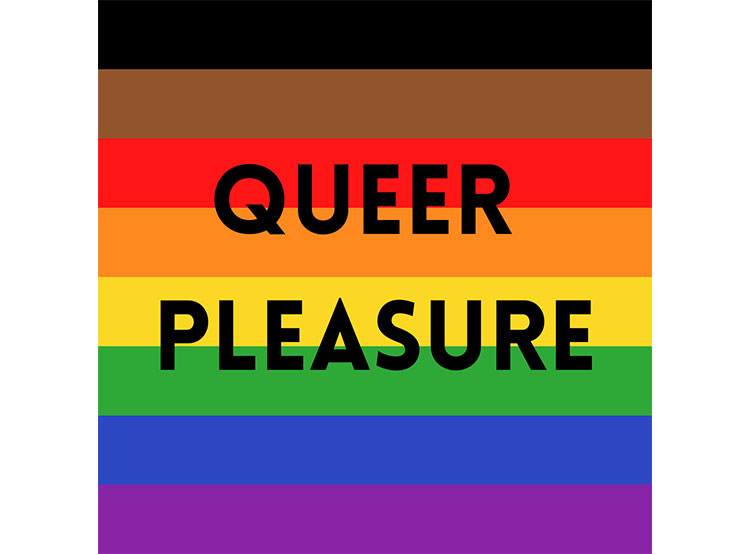 1. Which sex-related blog(s) do you run and how long have you been at it?
By what name may we call you? Pronouns?
I run Queer Pleasure. I've been at it for about three months: it's been my thought child since the end of my last academic semester at college.
You may refer to me as A, Queer, Queer Pleasure, QP, or really anything else as long as it's respectful. My pronouns are she/her/hers.
2. Where can we find you on social media?
@queerpleasure on Instagram, Twitter, Patreon, and cash app!
3. What is your blog's creation story? Why was it born? Did any already-established bloggers inspire you?
I created my blog because I felt like there was a lack of queer and average (aka not professional sex bloggers/toy critics) in our little corner of the internet. I wanted to make a space that people like myself (a youngish, broke lesbian) could feel comfortable going to read reviews and guides that were relatable. I only review products I actually use myself, have no brand sponsors, and pepper in lots of corny sex jokes and puns. I also publish stories from my life every couple weeks for fun and people seem to enjoy them so far! 
I was inspired to start my blog by Felicity aka Phallophile Reviews. I found her website at a time in my life where my confidence was low, and I wasn't valuing my own pleasure. Hearing her story and reading her awesome content really helped me get my zest for life back and start embracing my sexuality (thanks Felicity <3! You're the best).
4. What do you do full time? Blog? Or do something else? 
My full-time job is being a college student. Queer Pleasure is my fun thing to do when I'm not working on my degree, though it would really help me out to start earning a little money off of it. All are more than welcome to subscribe to my Patreon or Cash App me @queerpleasure.
5. Do you consider yourself an advocate/supporter of any particular group(s)? And/Or, are you a member of a group whose voice is often suppressed? 
I am a member of the LGBTQ+ community (hence the name of my blog), and I identify as a lesbian. I try my best to keep my blog as supportive and inclusive as possible for every demographic. Pleasure is a human right! 
6. What is your favourite post on your blog to date? Why? 
My favorite post on my blog is my How To Buy Your First Sex Toy In Five Easy Steps post. I got a lot of feedback from folx who said it really helped demystify the immense world of sex toys and clear up questions they had.
7. Have you found any friends (or heroes) in the sex blogging community? 
Honestly, everyone I've interacted with in the community thus far has been incredibly kind and welcoming! It's been really lovely, and I can't wait to create deeper and more meaningful relationships with those folx! Also, I am very social and always happy to make new friends so feel free to email me and introduce yourself 🙂
8. How important (or unimportant) is anonymity to you? 
Anonymity is quite important to me since I'm from a really small town that isn't the most progressive. My blog and the sex world as a whole is my safe space since I'm mostly closeted at home.
9. For sex toy users: If you could only have one sex toy for the rest of your life… what is it?
"I don't understand the question, and I won't respond to it" ~Lucille Bluth, Arrested Development.
11. Introvert or extrovert? Cats or dogs? Coffee or tea?
Extrovert, Both, COFFEE (my girlfriend is a barista).
12. If you could magically and instantaneously change something about this community (i.e., sex toy industry, blogger politics, erotica, porn, sex education, etc), what would you change? 
I would get rid of unsafe toys! No more jelly, baseless anal toys, or yucky phthalates! My friend once got a vagina rash from a jelly rubber toy.
13. What are the top 1-3 reasons that keep you blogging? 
It brings me joy first and foremost. The quarantine has brought a lot of hard things for me: family deaths, isolation, relationship turmoil, and a solo move. Queer Pleasure has kept me grounded throughout all of it. Every time I get an email or DM from someone, saying I helped them get more out of the solo or partnered sex life, I tear up.
---
Thanks so much QP! If you'd like your sex blog featured, please read my instructions and get in touch!