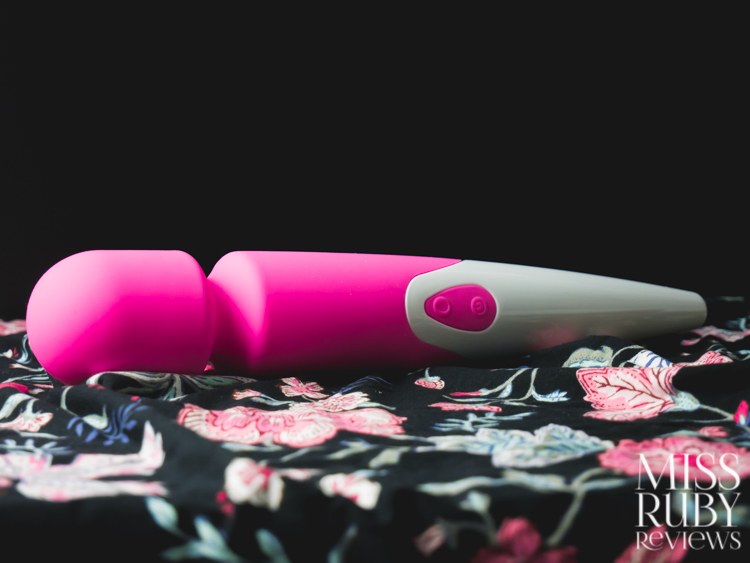 A waterproof, rechargeable, bodysafe full-sized wand for under $100?? Read on for my Shibari Halo review!

Design | Accessibility | How to Use | Packaging | Material and Care | My Experience | Overall
Design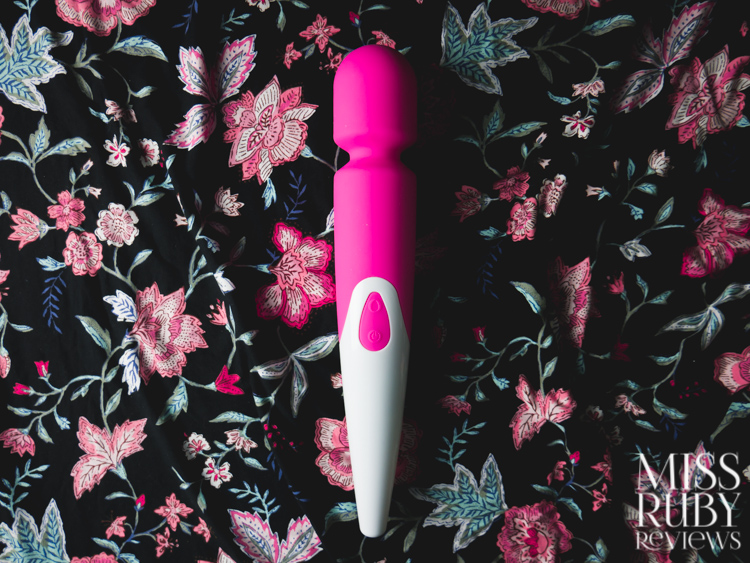 The Shibari Halo is a wand I've never heard of before. I love trying new brands because they come with no expectations — no long history of successes or failures for me to measure them up to. In the past, you really wanted to stick to big brands… but nowadays smaller, newer sex toy brands can put out really great products — I've been really impressed over the last couple of years by brands I'd never heard of before.
Enter the Shibari Halo! This is an $89 full-sized wand that's bodysafe, waterproof, plus rechargeable for cordless play…. so naturally, I had to give it a try. If you're new to sex toys, $89 USD might sound like a TON of money but, for a toy with these features, you could easily spend much more elsewhere.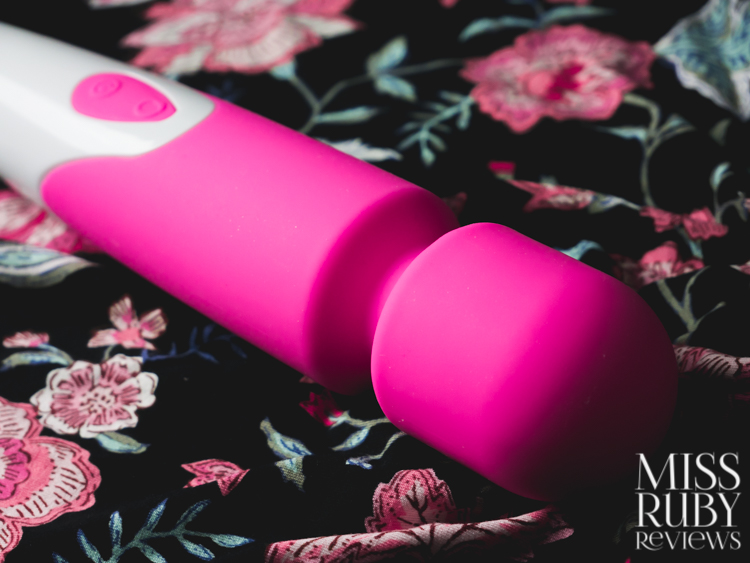 As far as design goes, the Shibari Halo sticks to traditional concepts. The body's handle is straight and tapered, you control it with two buttons on the handle, and the neck is slightly flexible. The head is straight and cylindrical with a gently rounded top.
It comes in three traditional colours: pink, purple, and black. It would have been great if it came in non-traditional colours. But if you love these options, you're in luck. This shade of pink is very vibrant, very Barbie.
It's also a full-size wand. While slightly shorter than the Doxy Die Cast or the We-Vibe Wand, it's definitely larger than petite wands like the Doxy 3R. I measure the Shibari Halo to be 12″ long and 2″ wide (at the head). For such a big wand, it's impressively light.
Accessibility
This section is to help folks determine if they might have any issues using/accessing this toy.
Size/Weight: The Shibari Halo is a full-sized wand. It's 12 inches long (total) by 2 inches wide (at the head). Despite its large size, it's a fairly lightweight toy (I measured 346 grams).
Buttons: The two control buttons are located halfway up the body, one above the other, and are coated in silicone. They're easy to press down and make a loud "click." The buttons are small (7mm wide), shallow, and located close together (1cm gap between them).
Handle buzz: Minimal amount of vibrations transfer to the bottom of the handle. There's definitely some, but it's a small amount and certainly less than I've seen in some other toys.
Other notes: This is a cordless toy so you're not stuck to a wall. The handle is made from smooth ABS plastic, which can be slippery. Its neck is semi-flexible, which may or may not make things harder for you.
Price: At $89 USD, this is less expensive than many other full-sized body wands with comparable features.
How to Use the Shibari Halo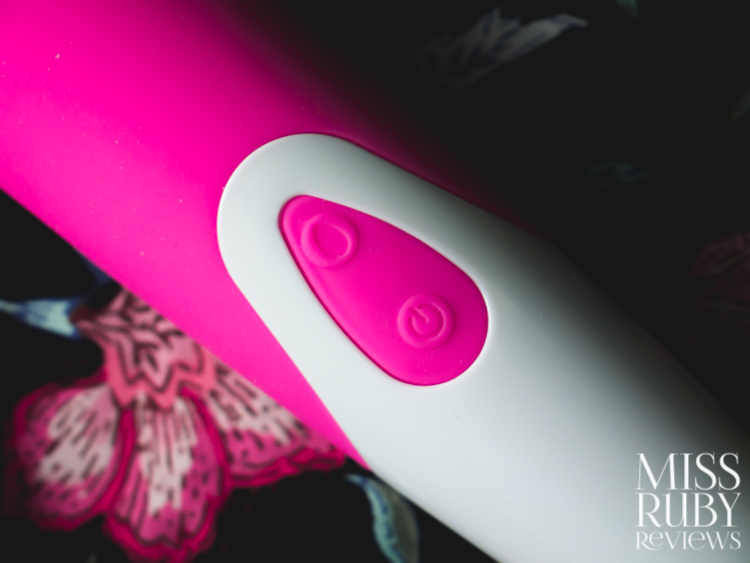 To turn on the Shibari Halo, press the power button.
Apply it to your skin. Though we used it clitorally, this of course can be used against the shaft of a penis. This isn't designed for internal use.
To cycle through the speeds and patterns, press the teardrop button. There are 2 steady speeds and 8 patterns.
Press the power button again to turn off your wand.
Packaging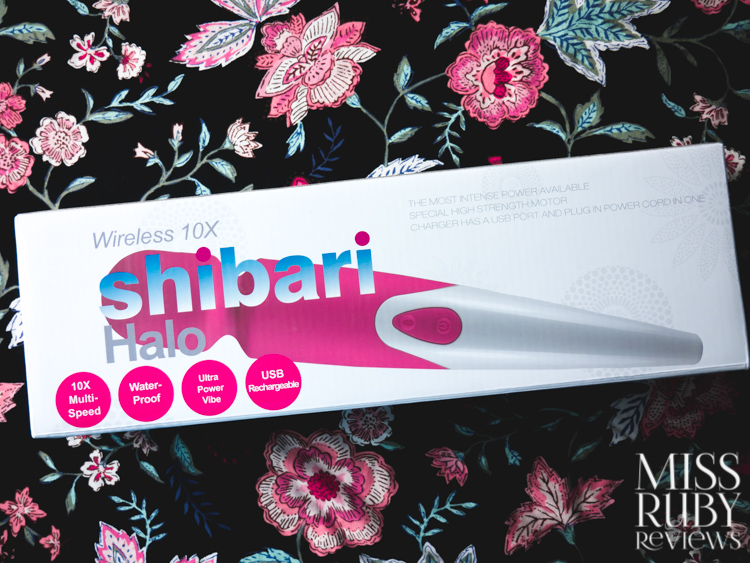 The Shibari Halo comes packaged in a white box with the wand pictured on the front. The quality of the cardboard isn't particularly sturdy or luxe — very similar to the kind of box a hairdryer would be packaged in.
Inside the box, you receive the Halo, a USB charging cord, a USB wall adapter, the manual, and information about the 1-year warranty. It's great that the wall adapter is included — sex toys rarely come with one, and I can always use an extra.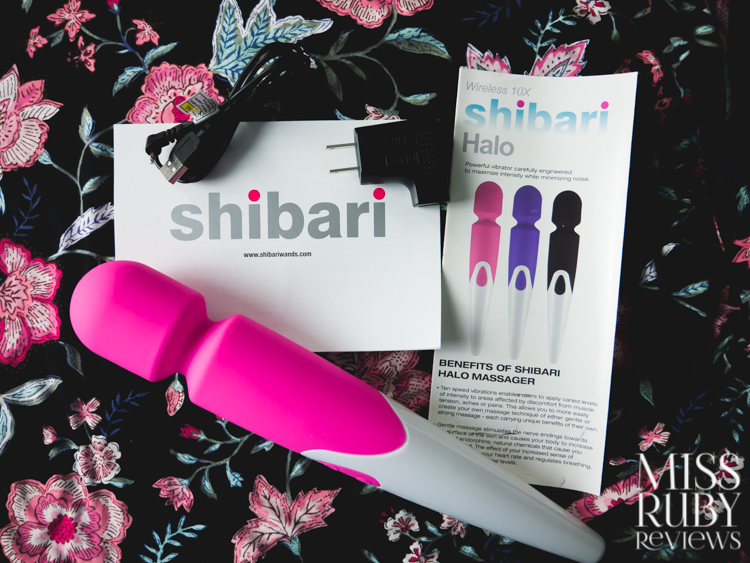 Material and Care
The coloured portion of the Shibari Halo wand is silicone. This particular silicone is very matte and silky to the touch, and doesn't attract lint/dust too badly. The white handle is ABS plastic. These materials make the Shibari Halo wand bodysafe.
The Shibari Halo is waterproof. To clean, simply wash it in warm, soapy water. If you're concerned about the kind of soap you have, you can just add an anti-bacterial toy cleaner to your cart so you have a dedicated toy cleaner.
Because this toy is made with silicone, make sure you stick to a good quality water-based lubricant like Sliquid Swirl.
If your Shibari Halo is really weak or stopped working, it probably needs recharging. Insert the needle-end of the charging cord into the little faint "DC" hole at the back of the wand. Plug that into the wall using the included USB wall adapter. A light will flash until it's fully charged (which takes about 3 hours).
My Experience with the Shibari Halo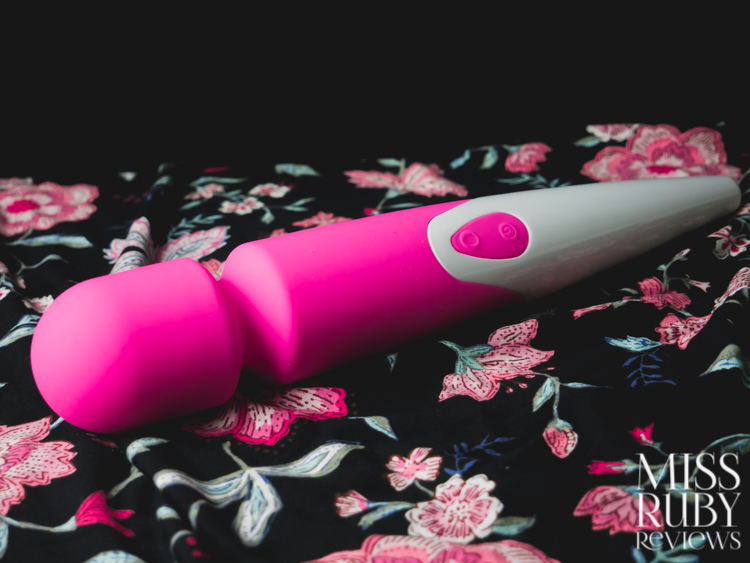 I wasn't sure what to expect from the Shibari Halo. I'm so used to mega-brands like We-Vibe, Womanizer, Blush, and Magic Wand that I tend to have a dose of skepticism when reviewing lesser-known brands.
To my pleasant surprise, the Shibari Halo is really strong! The vibrations are deep and powerful, especially considering that this is a cordless sub-$100 wand. Personally, getting to orgasm with this toy is a breeze for me.
The two steady speeds offered are both formidable. I'm a bit of a power queen, so this is perfect. But if you're someone with a sensitive clitoris or you crave softer speeds, this will be too strong for you.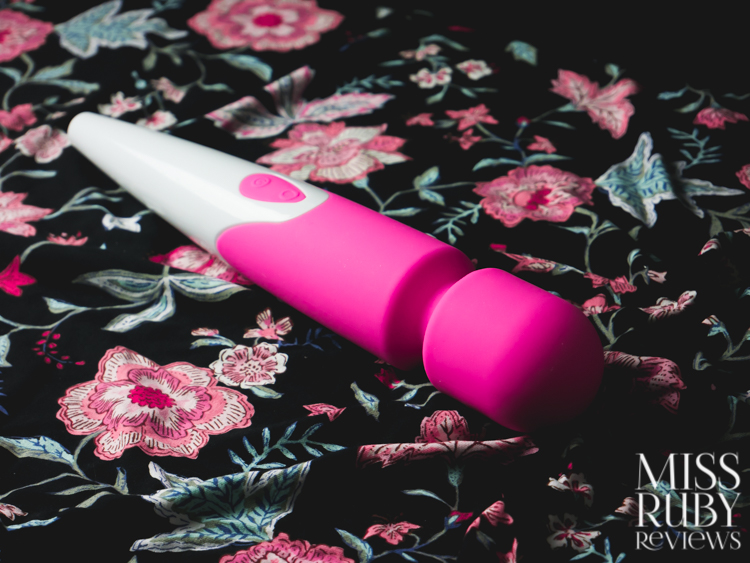 Noise-wise, the Shibari Halo isn't loud. It emits a nice, rumbly purr. I can't hear it through my apartment's walls.
I also tried comparing the $89 USD Shibari Halo to pricier wands.
I first compared it to the $140 BMS Factory PalmPower Extreme (which I reviewed here). It's smaller than the Shibari Halo, but it's also cordless and I loved reviewing that toy. In terms of strength, the Shibari Halo is extremely similar. I was only able to identify which was which during a blind test because the PalmPower has a smaller head. It's that strong. The Shibari Halo also has the benefit of being waterproof (where the PalmPower Extreme is not).
I then compared it to one of my favourites, the We-Vibe Wand. The Shibari Halo is definitely a pinch weaker, buzzier, and noisier than the We-Vibe Wand. That being said, the Shibari Halo is also nearly half the price of the We-Vibe Wand, so that's totally forgivable.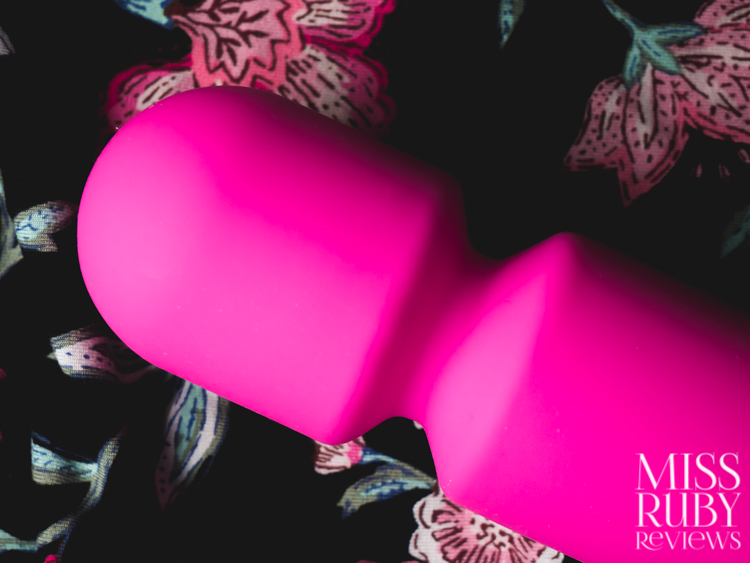 So is there anything I don't like about the Shibari Halo?
I'm not a fan of the semi-flexible neck. Most wands are made with flexible necks nowadays, but they've always bugged me because it makes it trickier to apply super firm pressure. It's not bend-over-backwards flexible though…. Shibari has tried to make both sides of the coin happy here, and I appreciate it. And lastly, again, I wish the Halo came with better colour options. I know that customers always flock to purple (it tends to sell the best), but I'd personally adore this a bit more if it was offered in something unique, like a bright red or pastel blue!
But honestly, those are small cons against a long list of pros.
Shibari Halo Review – Overall Thoughts
The Shibari Halo has a lot of things going for it. It's waterproof, cordless/rechargeable, decently quiet and impressively strong. It comes with a 12-month warranty. And at $89 USD, it's also much cheaper than other waterproof bodysafe full-sized wands out there.
You can pick up your own Shibari Halo wand at Mindful! Why do I like Mindful? They ship discreetly in plain packages, they offer a return policy, they service USA, Canadian, and international locations, plus you can get free US shipping on orders over $59! 

See below for my Shibari Halo review summary.
Review Summary
Overall thoughts - 9
9
$89
PROS
Strong
Waterproof
Rechargeable/cordless
Bodysafe
Comes with warranty
Less expensive than comparable toys
CONS
Only comes in traditional colors
Semi-flexible neck annoys me
Shop Now
Thanks to Mindful for sponsoring this review! As always, all opinions are my own. 
Last Updated on June 22, 2020 by Miss Ruby