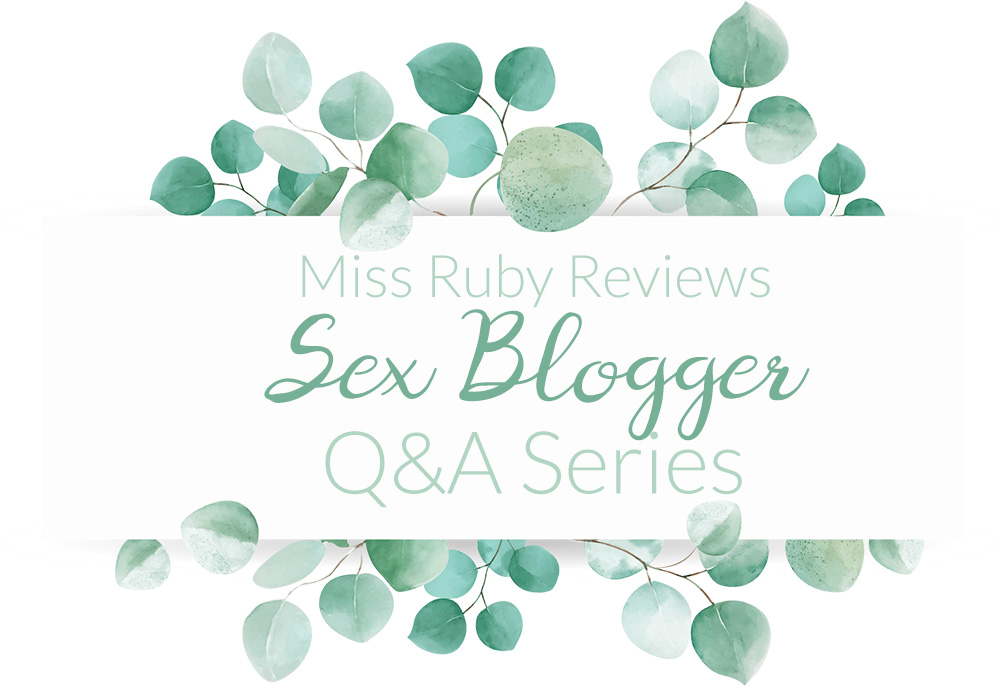 This week, we learn about HerToysReview!
This series was created to highlight sex bloggers (new and old) to my readers. If you'd like your sex blog featured, please read my instructions and get in touch! 
---
Her Toys Review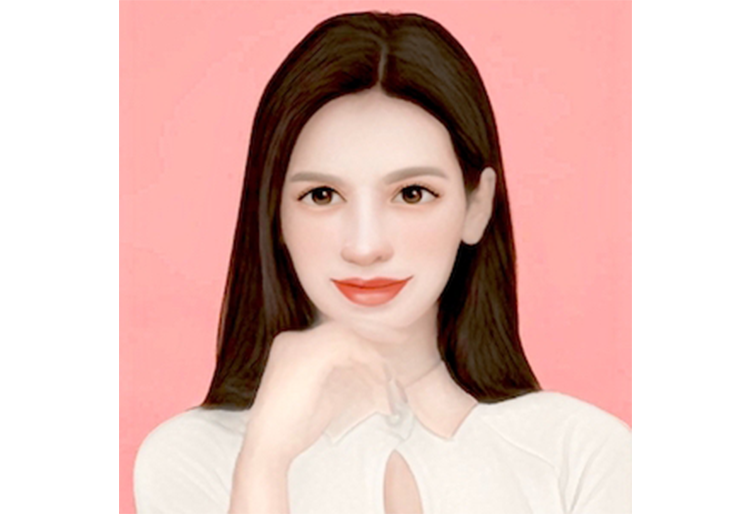 1. Which sex-related blog(s) do you run and how long have you been at it? By what name may we call you?
I am Jane, and I have been running HerToysReview since the end of 2018.
2. Where are you from?
I am a digital nomad, currently based in Europe.
3. Where can we find you on social media?
I have Pinterest and a YouTube channel, where I post useful visual support about my writing.
4. Sum up your blog.
HerToysReview is a sex toy review blog where I test good-quality sex toys professionally and playfully. My goal is to bring my readers good references when choosing their sex toys, either as a novice or as an expert.
I want to make sure that people are better educated about sex toys or sex gadgets in general because a bad one can ruin one's sex life, or even health (speaking from own experience).
Besides, I have devoted more time to creating content about remote control sex toys because I was in LDR myself and I am a bit addicted to high-tech interactive toys myself.
5. What is your blog's creation story? Why was it born? Did any already-established bloggers inspire you? 
I was in a long-distance relationship for 5 years. At that time, the only way for us to keep intimacy was through sex toys. I was in Japan at that time and there were many sex-related shops there (very fun to discover!).
I had a very low budget, therefore, I could only afford cheap vibrators. And I naively thought that anything that was sold on the shelf must be harmless. I didn't even think that there could be toxic materials whatsoever…
Anyhow, after a few months, I started to experience negative conditions. I was so ashamed to tell the doctor that the conditions might be caused by cheap sex toys. Because of that experience, I learned a lot! And I started to share my experience with some of my close friends who also use sex toys regularly. They appreciated my suggestions.
I didn't plan to create a sex toy review blog at that time. It was my partner who initiated the idea. He was like, "You spent so much money on sex toys, why not make better use of them. I am sure some people will be interested to know your experience."
I took his suggestion and then started this sex toy review blog around the end of 2018.
6. What do you do full time? Blog? Or do something else? 
I am into gastronomy these years and I spent a lot of time creating fusion recipes and share love through food with my communities.
7. Do you consider yourself an advocate/supporter/ally for any particular group(s)?
I am not an active supporter of any groups, but I do spend some time supporting LGBTQ events.
8. And/Or, are you a member of a group whose voice is often suppressed?
No.
9. What are your short and long-term goals for your blog? Aiming to stay for years, or is this a short-term hobby? 
As long as time allows, I will keep creating new content for this blog. I also plan to make more videos about sex toys or sex education topics.
To be honest, I am not good at writing in English because it is not my native language. So, I do prefer to create more visual content for my audiences.
10. What is your favourite post on your blog to date? Why? 
At this point, my personal favorite is "9 Unexpected BDSM Ideas for LDR Couples".
I like this post simply because I received plenty of "thank you" email because of this article, which makes me realize that there are so many couples out there who are into light BDSM. But there is a big lack of information regarding this topic.
11. What does "sex-positive" mean to you?
I haven't thought much about the philosophy of being "sex-positive", but for sure I think it must mean consensual sex and being open to diversified sex preferences.
Regardless of gender, age, race or social status, people must be given the right to free their sexuality, without being judged or discriminated against.
12. Have you found any friends (or heroes) in the sex blogging community?
I am amazed by multiple bloggers in the field, especially HeyEpiphora, DangerousLily, and MissRubyReviews! You guys are my hero and my inspirations!
I wasn't confident enough to reach out to any independent blogger in the field because I am so small compared to them. So, I appreciate this "Sex blogger Q/A" opportunity! Thank you, Ruby! 🙂
13. Who is the single biggest supporter of your blog? I.e., moral support, tech skills, resources, anything. 
My partner! He has been very supportive since the beginning. I am quite shy about my sexuality, but this blog really encouraged me to be braver.
14. How important (or unimportant) is anonymity to you?
Anonymity is very important to me! Most of my friends and my family are quite conservative. I feel that they will judge me or even stop me from talking about sex-related topics like this if they ever find out I own this blog.
My partner knows about my blog though and he's being fairly supportive. Recently, I started to talk about male toys and he was willing to test the sex toys and gave me feedback. That was helpful for me to create honest and useful content.
15. Have you ever had anything bizarre or horrible or funny or amazing happen as a result of blogging? 
Not really! Except that once my landlord came when I was taking pictures of sex toys for the blog. I had to hide it super-fast, but I think she still saw it.
She was not judging. It was just a very interesting look. Maybe I can give her a vibrator as this year's Christmas gift. Not sure whether it will be proper. Haha!
16. For sex toy users: If you could only have one sex toy for the rest of your life… what is it? 
I am not so much into non-movable toys, so I will choose a vibrator for sure.
I like We-vibe Wand a lot. It is such a powerful vibrator!
My very first sex toy was a wand. Maybe that's why I have a special attachment to this toy.
My other addiction is about high-tech sex toys. So, when We-vibe launched this wand. I was extremely happy.
I hope they are going to improve the app though, to make it more versatile.
17. Has sex blogging shaped/influenced you in a broader "real-life" sense? (i.e, your worldview, your personality, your confidence?)
It brought me a sense of achievement!
To be honest, I wasn't so confident. I was even a bit ashamed about starting a sex-related blog. But with the time, especially after receiving positive comments from my audiences, I feel quiet encouraged to continue.
18. Introvert or extrovert? Cats or dogs? Coffee or tea? Which Hogwarts house? 
Introvert, dogs (dogs cheer me up!), tea (though I love tiramisu), Gryffindor (no doubt 🙂 ).
19. If you could magically and instantaneously change something about this community (i.e., sex toy industry, blogger politics, erotica, porn, sex education, etc), what would you change?
I would change at least 3 things if I had magic power. Firstly, why is there even a sex toy that is not body-safe? I went to multiple sex toy industry exhibitions, some in Asia and some in Europe. I see toys made of somewhat toxic materials almost every time! These booths are usually located in the corner, but they exist! I want to make them disappear, fully!
Another thing I want to change is the toys in the BDSM field. There are so many low-quality products in this field and there are barely any creative and modern designs, not to mention anything high-tech. Also, there is so much misleading information (e.g. the famous Fifty Shades story). I want sex toy companies to put more effort into creating high quality and modern BDSM sex toys.
Last but not the least, I want to kick "gender" out of sex toys fields. There are significantly more female sex toys on my site, but I secretly hope that more men can check my articles when looking for a sex toy because sex toys shouldn't be so gender-oriented. From time to time, I receive emails from male readers, asking advice about whether they can use so-called female toys.
20. What are the top 1-3 reasons that keep you blogging? 
I am motivated to promote sex-positive images to the industry.
I do believe I create good content and my readers appreciate that!
It gives me a reason to try more sex toys (Fun!).
21. Lastly, what advice would you give to readers considering starting a sex blog of their own?
It takes a lot of time to maintain a blog and you might receive some negative comments or emails just because you were honest. So, be prepared to fight!
You might reach out for sex toy samples for testing. It's very common that some companies won't give any attention to you. It's also common that they would just suddenly stop replying back to you after agreeing to send you sex toys for testing. Don't take it personally and don't get discouraged!
Talk to your close friends about the topic you want to write about, they many times give very interesting insights.
---
If you'd like your sex blog featured, please read my instructions and get in touch! 
Last Updated on June 9, 2020 by Miss Ruby