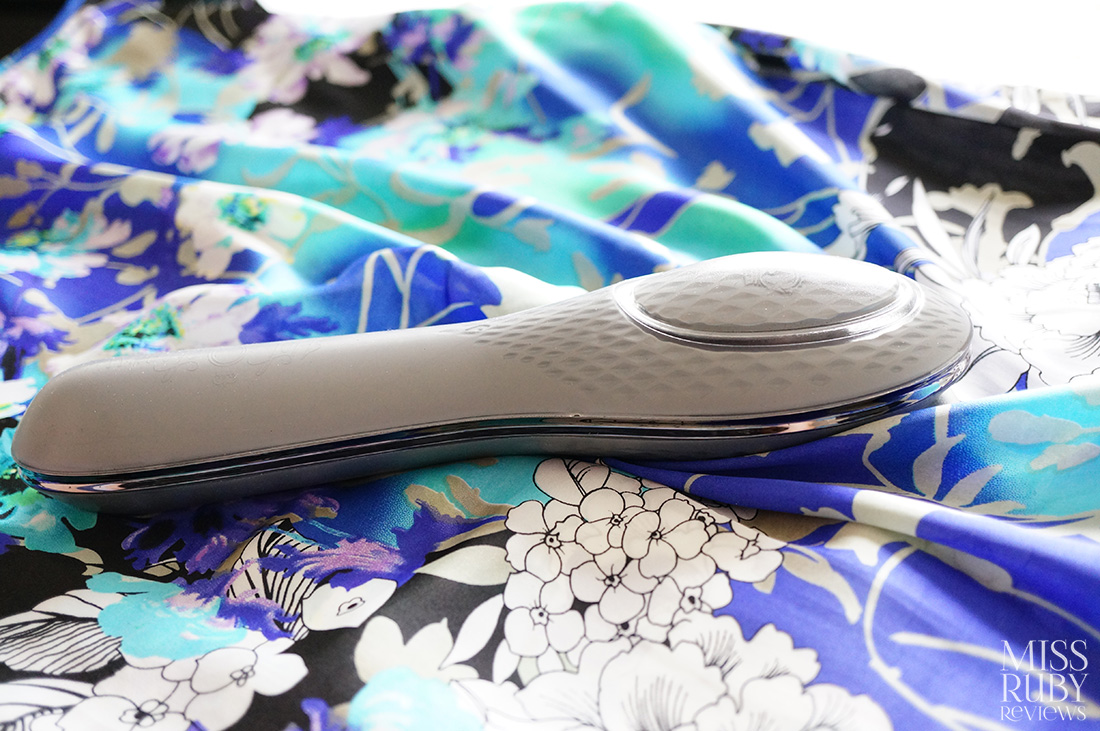 The Hot Octopuss Queen Bee is an odd looking sex toy. When you pick it up, you have the strongest, strangest feeling that it's designed for styling hair. Read on for my Hot Octopuss Queen Bee review!

Physical Details | Packaging | Material and Care | My Experience | Overall
Physical Details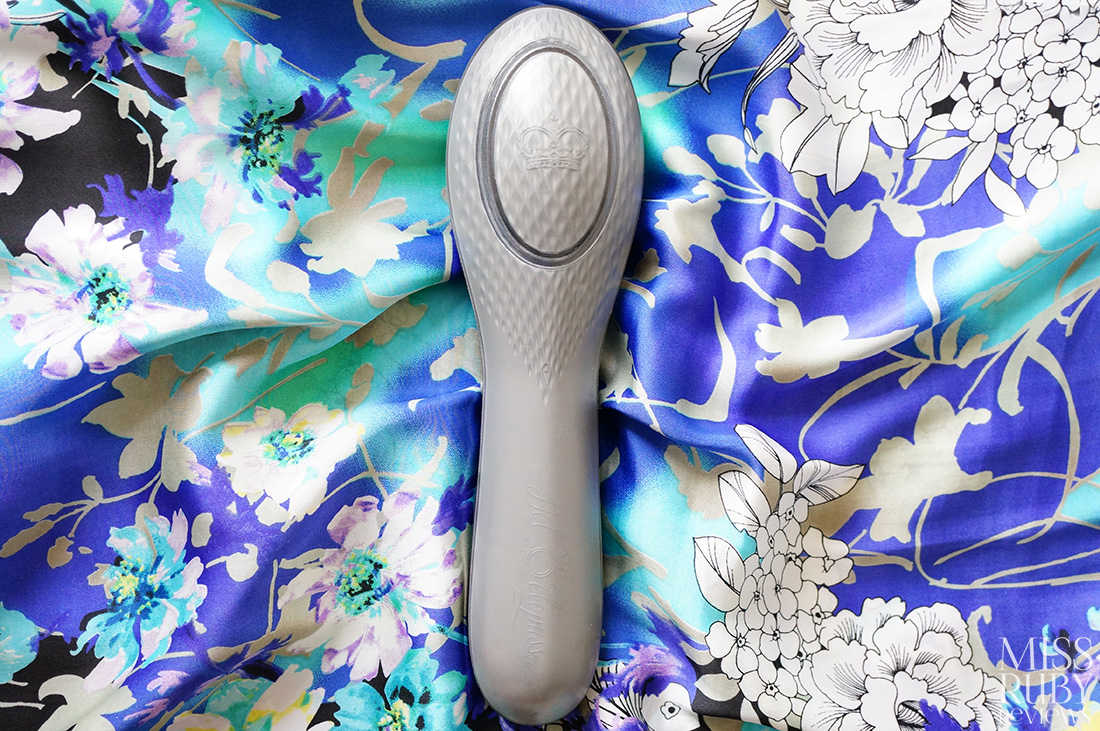 Design
The Hot Octopuss Queen Bee sets itself apart from most conventional clitoral stimulators by using oscillating PowerPlate Technology™.  What does this mean exactly? It's hard to explain, but Hot Octopuss states that "PulsePlate Technology™ is the patented 'piston'-like system the Queen Bee uses to deliver high-amplitude oscillations rather than the low-amplitude vibrations typically found in conventional sex toys."
See the oval "plate" in the above picture, with the faint Hot Octopuss crown logo? That's what oscillates.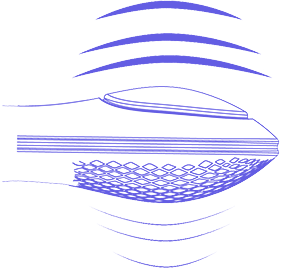 I've experienced oscillating before when I tried out the Eroscillator. Though the Eroscillator used side-to-side movements to stimulate the clitoris, the Queen Bee's oscillations are more in and out. In the blue graphic above, the PulsePlate is on the top; that is where the strongest sensations are delivered.
On the opposite side of the Queen Bee, you have a surface embedded with little diamond-shaped textures. This is merely the other side of the PulsePlate, and so whatever sensations are felt there seem to be just the accidental reverberations from the PulsePlate's movements. Hot Octopuss swings this as a purposeful feature though, stating that the Queen Bee "features a gentle massage surface on one side and a powerful PulsePlate on the other."
On close inspection, I'm not a fan of how this toy looks. The grey-bodied Queen Bee is too busy and cluttered. There's a lot going on:
A grey plastic shiny crevice wraps around the sides lengthwise;
The PulsePlate is surrounded by another, softer crevice and is printed with diamond-shaped detailing;
The massage surface is textured with diamond-shaped impressions; and
There's another crevice that wraps around the control area.
All these crevices are too much for me. They're hard to clean and clutter up the appearance considerably.
Overall, the Queen Bee is also hefty. It's the size of your typical hairbrush but heavier at 278 grams. In that way, this is more like a wand-style vibrator, and not for someone who has mobility issues.
While the Queen Bee is marketed towards clitoral use, someone with a penis could use this as well if they enjoy applying vibration-type stimulation to themselves.
Noise
The Queen Bee is noisy. I left this going at max strength in my bedroom, walked out, shut the door, and could very clearly still hear it. It emits a loud, rumbly type of sound, kind of like a small vacuum cleaner.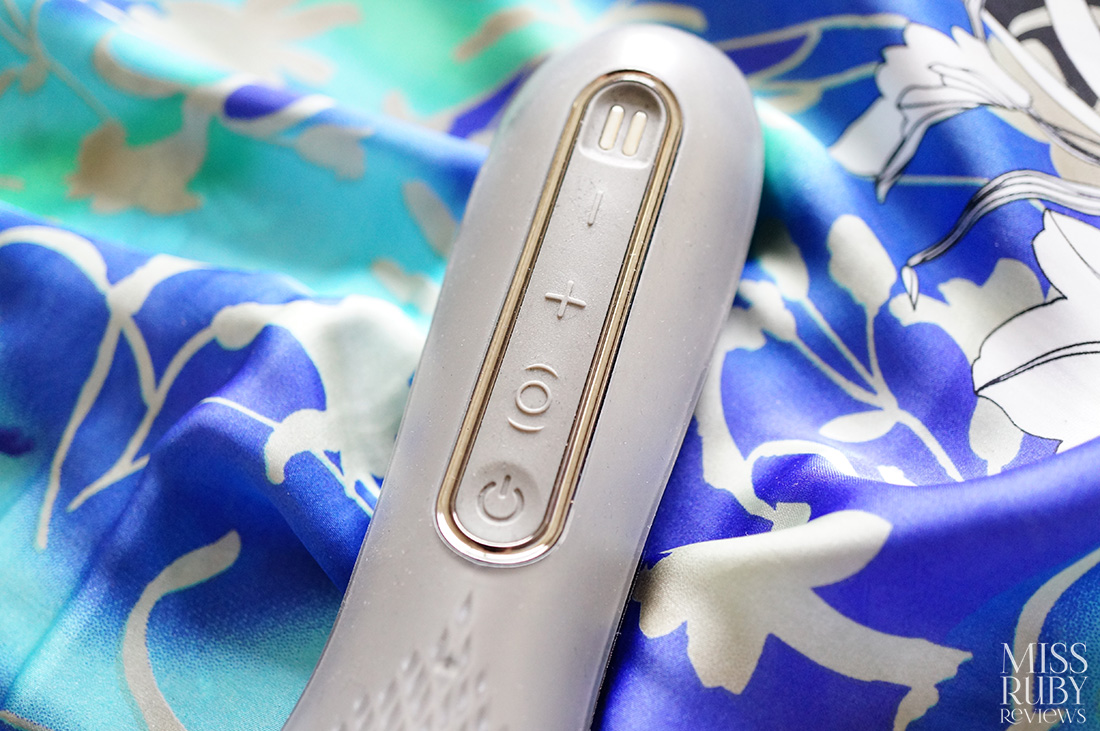 How to use the Hot Octopuss Queen Bee
Press the power button for 2 seconds to turn it on. The Queen Bee will start at its lowest strength in a steady state. Press the + and – buttons to cycle through the increasingly strong modes. To try the patterns, press the (O) button. All in all, there are 6 pre-set vibration modes (1 steady-state; 5 patterns) and 7 levels of strength. You'll get the most sensation from the PowerPlate side, but you won't be able to press against you firmly without interfering with its ability to oscillate.
The Hot Octopuss Queen Bee is rechargeable. Use the included magnetic charger to connect to the charging port (below the – button). Four hours of charging will get you up to one hour of playtime.
Packaging
The Queen Bee is packaged in a midnight blue box. It's simple and clean. Inside the box, the Queen Bee is nestled in a black concave cardboard holder. Annoyingly, this little holder gives off tiny fuzzy black specks. Because the Queen Bee is so sticky, when I first pulled it out of the box it looked unclean. You also receive an instruction manual (which also details the 1-year warranty), a magnetic USB charging cord, and a black satin drawstring pouch.
Material and Care
To my surprise, the Queen Bee is not made of silicone. I'm so used to $100+ toys being made from silicone that I never even considered it'd be otherwise. Instead, the Queen Bee is coated in TPE. While I believe this is one of the rare cases where medical-grade TPE has been used (most TPE sex toys on the market are cheaper and porous, meaning they cannot be sterilized), and therefore is bodysafe, I wouldn't recommend sharing this with a non-fluid-bonded partner.
I wish it was silicone; silicone is more durable and can be sterilized beyond all doubt. However, at least this TPE is also free of phthalates and latex. Another issue I have with this TPE is its sticky, tacky feeling. Dust sticks to it quickly, making it feel rubbery and gritty.
Luckily, the Queen Bee is waterproof. This makes cleaning a bit easier. I've just been washing mine with warm, soapy water. Those crevices are a real pain though.
Hot Octopuss recommends only using a water-based lubricant with this toy. I always recommend Sliquid.
My Experience with the Hot Octopuss Queen Bee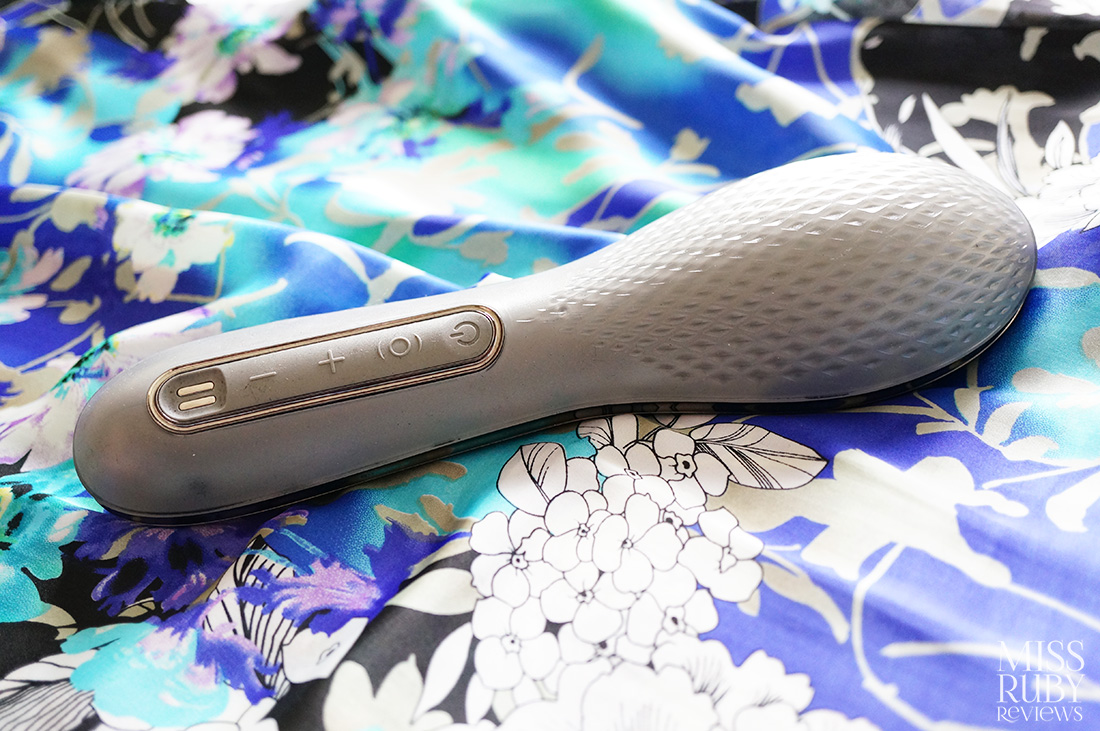 Though I'm generally a fan of pin-point vibrators (e.g., We-Vibe Tango or the FemmeFunn Ultra Bullet), I've also had a lot of success with broad, wand-style vibrators like the Doxy Die Cast.  I also found the oscillating pin-point sensations from the Eroscillator pleasurable, though orgasms with that toy were fairly slow to achieve. So going into testing, I wasn't at all skeptical about the Queen Bee's ability to deliver orgasms.
After having the Queen Bee for a few months, one thing is certain: to enjoy the Queen Bee, you cannot require firm pressure. This is a big and heavy pitfall for me. When I press the Queen Bee against me, the PowerPlate stops being able to function as much as it can because the plate needs room to oscillate in and out. Without this room, it moves very little, thereby dampening any stimulation. Unfortunately for me, this means that I need to refrain from pressing it firmly against myself (which is my go-to default for toys). If you know you're the same, you'll want to look elsewhere. But, if you know you like a light touch, the Queen Bee may still work for you.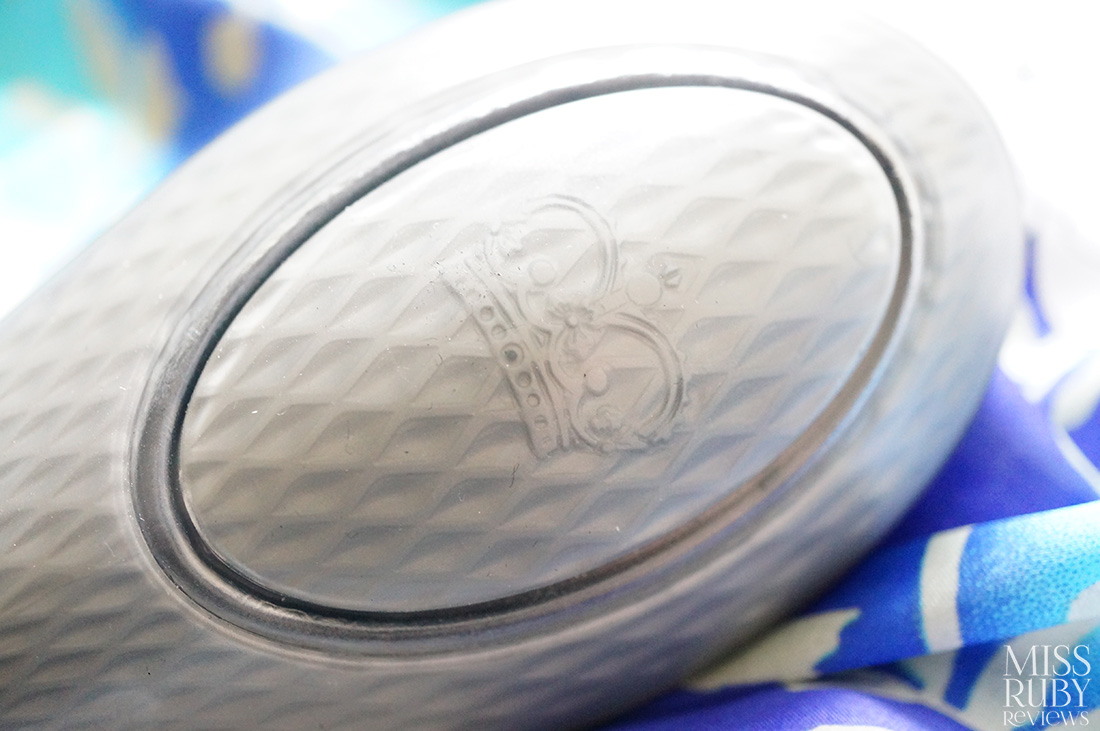 The Queen Bee does deliver penetrating sensations; I can pick up a deep, internal clitoral sensation. Unfortunately, it's like the oscillations somehow skip the surface level of my clitoris. Ironically, this means that I'm not able to build up to an orgasm. Things feel nice, and they start to build, but my clitoris needs some extra oomph that it's just not getting.
As for the gentle massage surface, I'm not able to derive any significant physical pleasure from it.
Overall – Hot Octopuss Queen Bee review
This Queen Bee review was difficult for me to write today because I know Hot Octopuss was really stepping out of their comfort zone, trying to think outside the box to create a new type of clitoral sex toy. While I expected the Queen Bee to work for my body, I've been unable to orgasm from it over the last few months. It doesn't allow me to apply firm pressure, and the sensations that are delivered don't hit my clitoris directly enough to orgasm. This might not be the case for everyone though, so I urge you to check out other reviews of this product.
To purchase the Hot Octopuss Queen Bee, head on over to Hot Octopuss. But if you want to invest in items that have a higher success rate, I urge you to look into the Doxy Die Cast Wand (review here) and the We-Vibe Tango (review here).

See below for my Hot Octopuss Queen Bee review summary.

Last Updated on March 7, 2021 by Miss Ruby