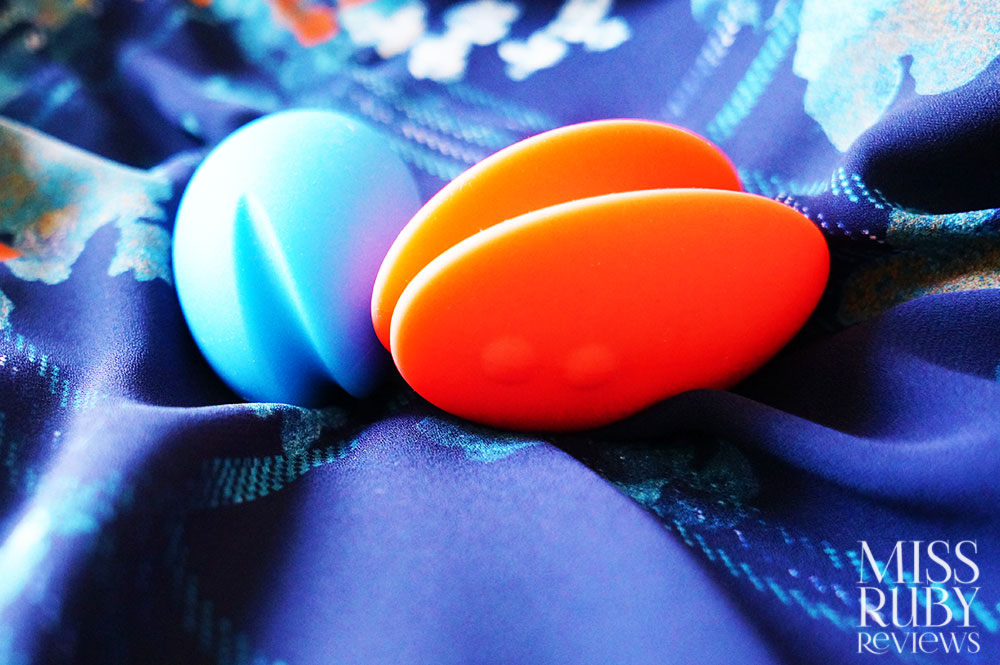 The CalExotics Mini Marvels is a line of colourful, fun, palm-sized vibes. I've gotten my hands on two in the series: the Marvelous EggCiter and the Marvelous Massager to see how the series performs. Read on for my CalExotics Mini Marvels review!

Physical Details | Packaging | Material and Care | My Experience | Overall
About the Line
The CalExotics Mini Marvels come in 4 flavours at Peepshow Toys:
The EggCiter and the Massager appealed most to me, so here's a run down of how they performed.
Details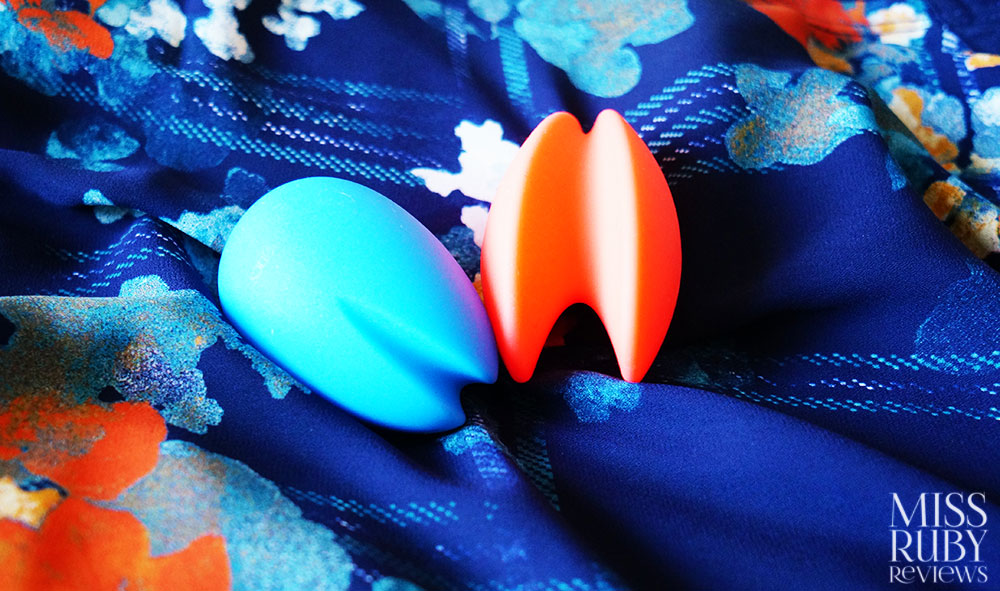 Both the EggCiter and the Marvelous Massager are small, palm-sized vibrators. Though designed for clitoral use, vibrators can be used against whatever body part you have.
The blue EggCiter is designed more as a conventional massager. You hold it normally, cupped in your hand.
The orange Marvelous Massager, on the other hand, is designed to slot between your fingers, like so:
Vibration strength
The Mini Marvel's vibration strength is surprisingly good. It starts off with a solid rumble, then cranks up even more. You won't get Doxy Die Cast or Magic Wand strength here, or even Tango or Ultra Bullet, but it's decent, especially given such a small size.
What's more, the vibrations are on the rumbly side of things, rather than buzzy. Many people (including myself) prefer rumbly motors: they're not surface level, which means they can  penetrate deeper and don't cause much temporary numbing. My hands are more prone to numbing than my clitoris though, so your experience may vary.
In the blue EggCiter, the vibrations are pretty well dispersed between the tips of the little groove, and the wide underbelly sides. This is pretty handy because it makes the vibe versatile depending on if you need pin-point or broad stimulation.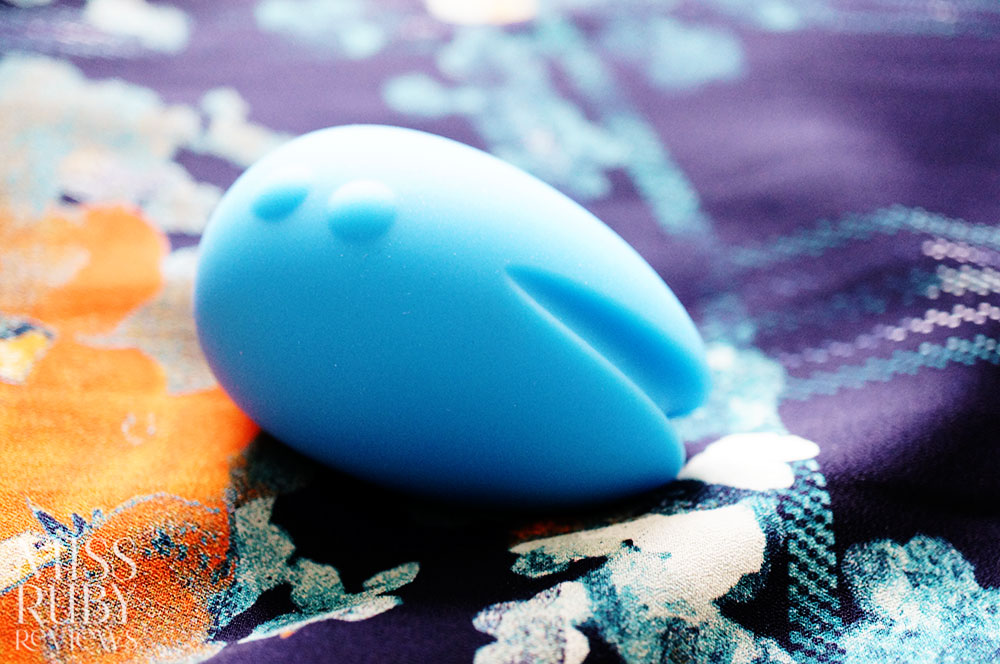 Most of the strength in the orange Marvelous Massager lies in the widest potion, rather than the narrow joining tip where your fingers are.
Noise
Despite being strong, the Mini Marvels are also pretty quiet. They can't be heard during closed doors/walls. The sound is deep and rumbly, not annoying or high-pitched.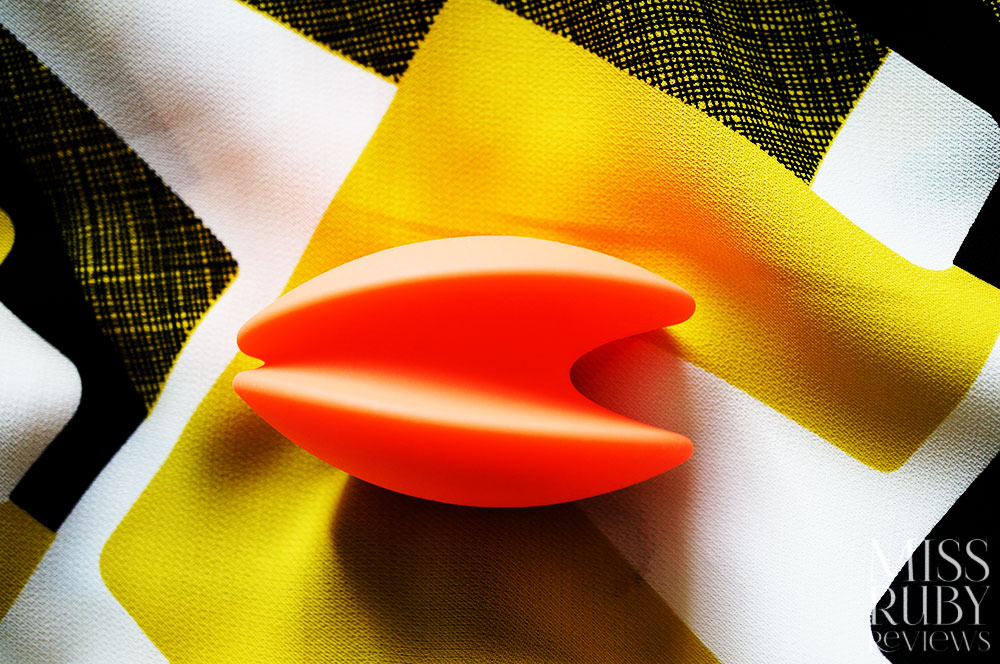 How to use the Mini Marvels
These toys say they have a travel lock feature. By this, they mean that whenever it's not in use and you want to turn it on, you'll need to press and hold the top button for 2 seconds for it to turn on. To increase the strength, hit the bottom button a few times.
There are 3 steady vibration states (each stronger than the last). Then there are 7 pulsation and escalation functions, so if you keep hitting that bottom button you'll cycle through all 10. Annoyingly, you can't go back to the previous mode; you have to cycle through to find it again.
To turn it off, press and hold the top button for 2 seconds. It'll automatically lock. It'll also automatically lock when you stop charging it.
Speaking of charging, both the blue EggCiter and the orange Marvelous Massager come with a USB charging cord. There's a faint little hole in each, so just stick the needle in there and let charge for about 2.5 hours (or until the LED lights stop flashing).
During use, the EggCiter can last longer than the Marvelous Massager: the EggCiter has 45 minutes on high speed, versus the Marvelous Massager's 30 minutes on high speed.
Both toys come with a 1-year manufacturer's warranty. Always good to see manufacturers stand by their products.
Packaging – CalExotics Mini Marvels review

I LOVE the design choices made here. The Mini Marvel's went full-out retro comic, complete with Ben-Day dots (a shout out to early Marvel comics, maybe?). It's fun and colourful. That said, I think the boxes could be smaller — for such a small vibrator, it was wasteful to have such giant boxes (complete with plastic and foam inserts). But I still guiltily enjoy the overall presentation.
In each box, you receive the Mini Marvel toy and a USB charging cord.
Material and Care
The CalExotics Mini Marvels are made out of premium silicone, making them bodysafe. Silicone is inert, hypoallergenic, non-porous and non-toxic. This particular finish is mildly draggy.
To clean your Mini Marvels, wash with warm, soapy water before and after each use. These toys are waterproof (yay!), and can even be used in the bathtub.
If you'd like to add lubricant, I recommend choosing a good quality water-based lubricant like my favourite Sliquid H2O.
My Experience with the Mini Marvels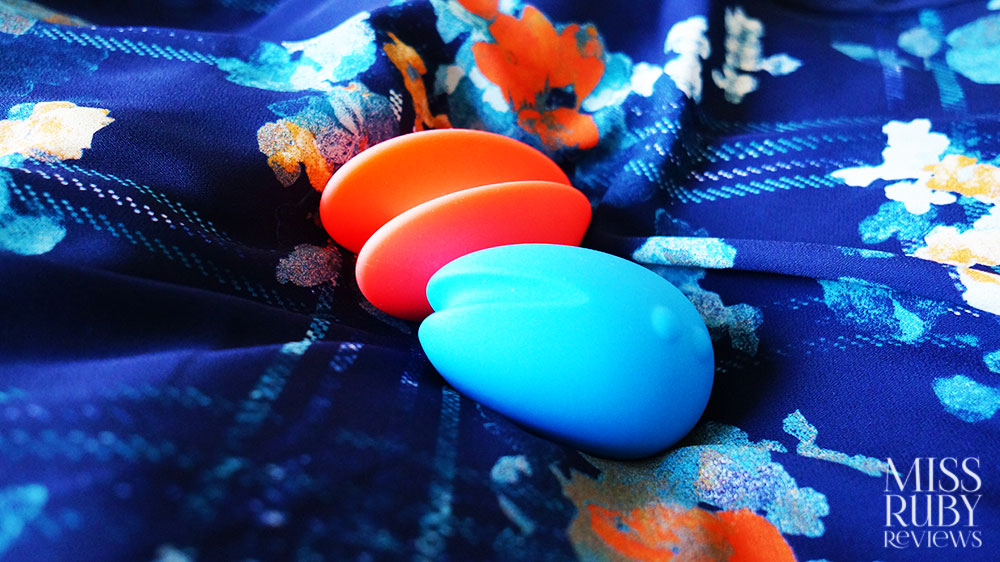 Unsurprisingly, the Mini Marvels toys performed fairly well in getting me to orgasm. The strong and rumbly vibrations are the right ingredients for quick orgasms, and they didn't disappoint. That being said, I GREATLY prefer the blue EggCiter to the orange Marvelous Massager.
During testing, I found that my hands really struggled to stay comfortable while the Marvelous Massager was slotted between my fingers. A lot of the vibrations go into your fingers, which can cause numbing in your hands pretty easily (and should be avoided if you have carpel tunnel or arthritis).
A continuous struggle for manufacturers is to make a small vibrator that vibrates at a specific tip, without having those vibrations travel down the handle part. With the orange Marvelous Massager, it's impossible for your hand to avoid vibrations because the vibe has to wrap around your fingers. Though it's supposed to be a perk, I actually found the hand-held design to be a major flaw because of this. It's only handy if it's comfortable…
That being said, you could simply opt to hold the Marvelous Massager normally, but in that case you may as well get the blue EggCiter.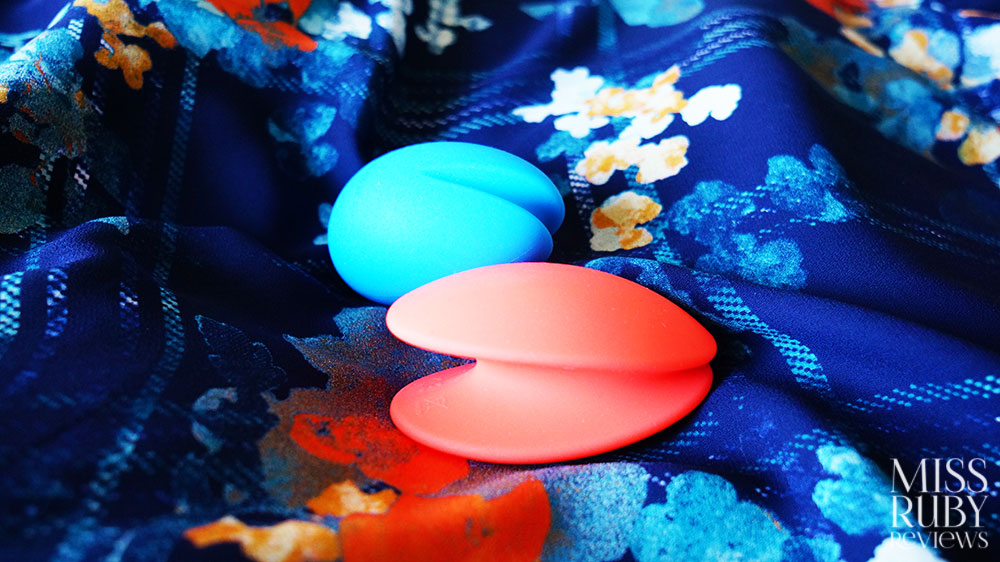 CalExotics Mini Marvels Review – Overall Thoughts
For under $50 each, the Mini Marvels Marvelous EggCiter and the Marvelous Massager give a fair bang for your buck. They're strong, waterproof, rechargeable, and rumbly.
If you're torn between these two, I recommend opting for the blue Eggciter instead. The orange Massager design requires you to slot the vibe between your fingers, and I found that the vibrations really bugged my hand after a while. The EggCiter also lasts a bit longer than the Marvelous Massager at full strength.
To purchase one of the Mini Marvel toys, head on over to Peepshow Toys. They're $49 USD each usually, but you can get 10% off your whole purchase with coupon code RUBY.
See below for my CalExotics Mini Marvels review summary.
REVIEW SUMMARY
Overall Experience - 7.5
7.5
$49
PROS
Fairly strong
Rechargeable
Waterproof
Colourful
CONS
Holding the Marvelous Massager between your fingers can numb the hands
Can't go back to a previous strength, have to cycle through completely again
Shop Now