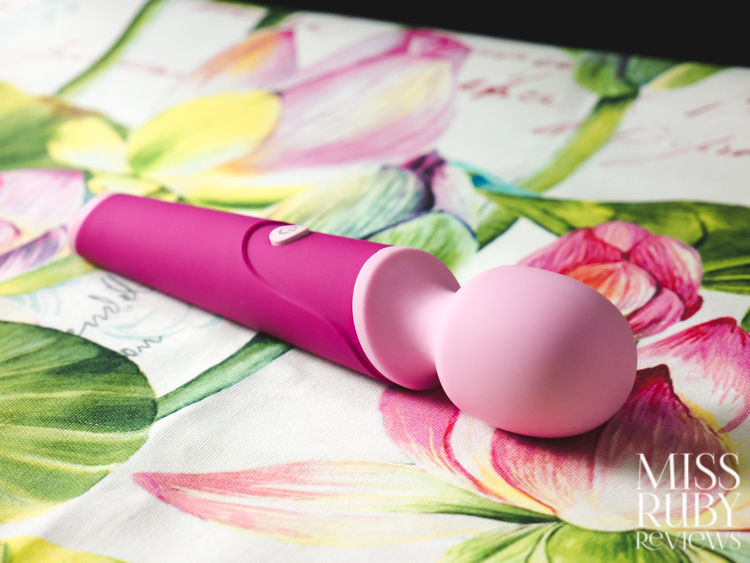 A new petite rechargeable wand for only $49? Okay, I'm listening… Read on for my Blush Noje W4 Wand review!

Design | Accessibility | How to Use | Packaging | Material and Care | My Experience | Overall
Design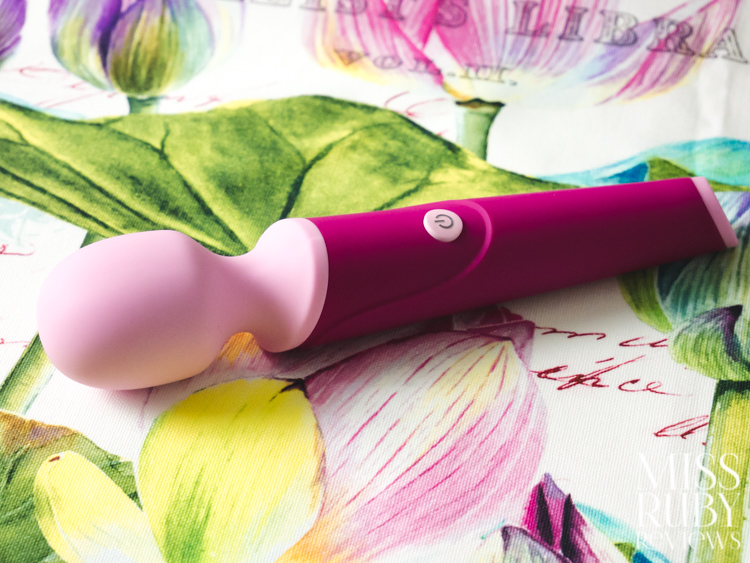 The Blush Noje W4 is a teeeeenie tiny little cordless wand. At 7.75 inches long, I think this is the smallest rechargeable wand I've ever tried, smaller even than other petite models like the FemmeFunn Ultra Wand or the Pillow Talk Cheeky.
Small wands will rarely be able to match the strength of full-sized wand giants like the Doxy Die Cast or the Magic Wand Rechargeable, but they definitely have their own appeal.
Why do people want tiny wands? Because they're cheaper and A LOT more convenient. While I'd struggle to travel with or hide a full-sized wand, this little baby could easily hide in any drawer or luggage.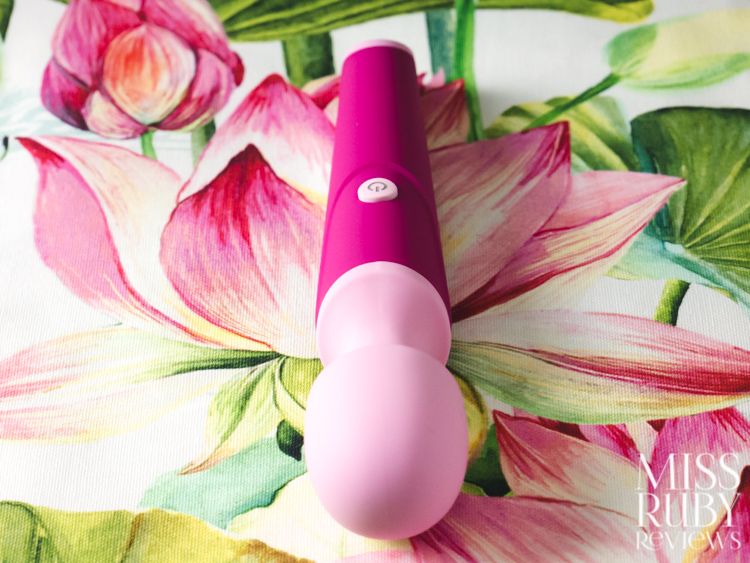 As far as design goes, the Blush Noje W4 sticks to the classics. It's a basic wand design that's simple, streamlined, and works. The head is rectangular with gently rounded corners; the neck is thin with a lot of flexibility; the handle is mildly decorated with some ridges.
There's also only 1 button on this toy, which I like. Sometimes wands have 3 or 4 buttons, which gets confusing during play, but 1 button is easy to deal with.
My only complaint about the Blush Noje W4's aesthetics is that it comes in just 1 colour: "Lily." This is a combination of baby pink and raspberry pink. I actually find the colour combination quite pleasing, but it would have been great if it came in multiple colour options to suit more personalities.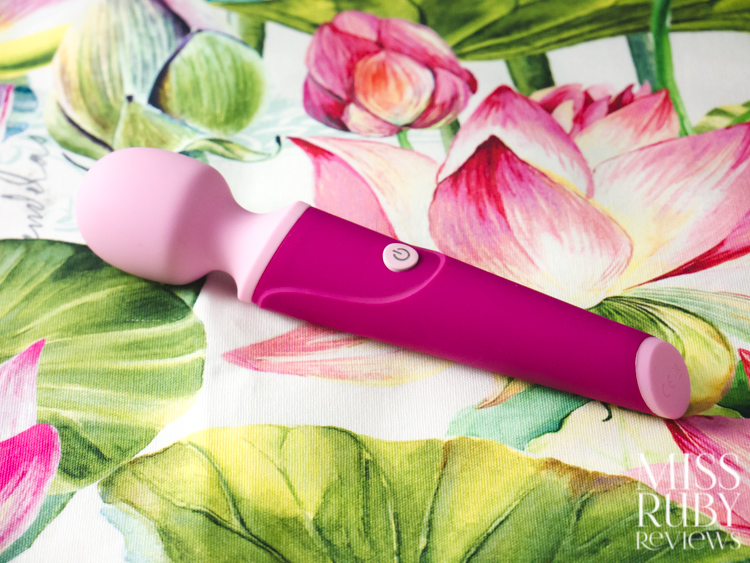 How Accessible is the Blush Noje W4?
This section is to help folks determine if they might have any issues using/accessing this toy.
Size/Weight: The Blush Noje W4 is a small wand. It's 19.5cm long (total) by 4cm wide (at the head). It's a lightweight toy (4.6 ounces).
Buttons: The 1 control button is located on the body, below the neck. The texture of the button is matte ABS plastic. It's moderately easy to press down and makes a quiet click noise. The button is small (about 1 cm wide). To turn it on, it requires you to press for an initial 3 seconds.
Handle buzz: Vibrations transfer to the bottom of the handle. Your hand will definitely buzz while holding this.
Other notes: This is a cordless toy so you're not stuck to a wall. The handle is made from matte ABS plastic. Its neck is fairly flexible, which may or may not make things harder for you.
Price: At $49 USD, this is one of the most inexpensive bodysafe wand options out there.
How to Use the Blush Noje W4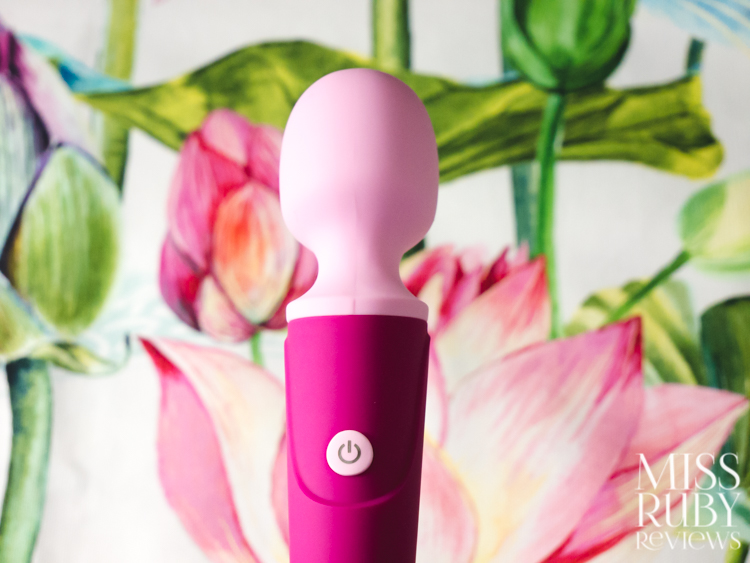 Turn on the Blush Noje W4 by pressing and holding the single button for 3 seconds. The wand will turn on at its lowest steady speed.
Tap the button to cycle through all the speeds and patterns. In total, there are 2 steady speeds and 8 patterns.
Apply it to your body. Though likely created with clitoral pleasure in mind, this can, of course, be used against other body parts (such as the shaft of a penis). However, do not use this internally.
To turn it off, press the button again for 3 seconds.
Packaging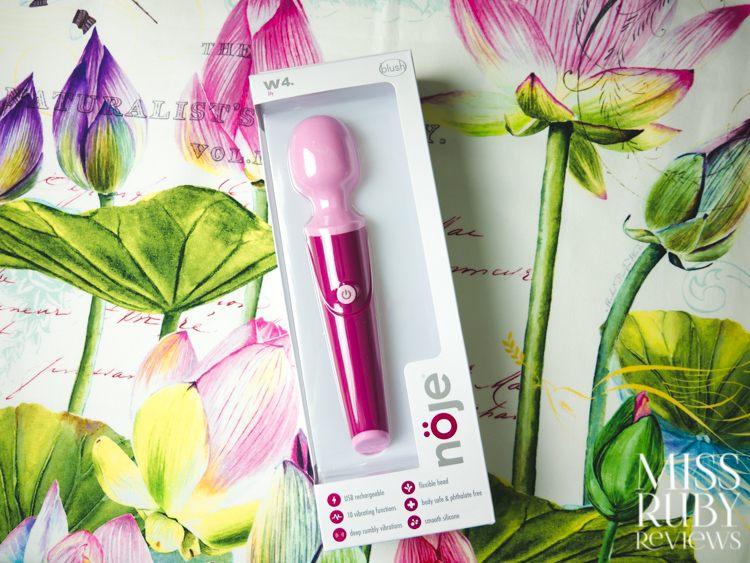 The Blush Noje W4 is packaged simply in white and clear packaging. You can clearly see the contents of the box by looking at the packaging. Overall, the packaging quality (ie cardboard box and plastic components) feels decent, but understandably not as luxurious as you'd find in $150+ wands.
Inside the box, you'll get the wand, a USB charging cable, a page of instructions, and a note reminding customers to contact Blush Novelties directly if there are any problems.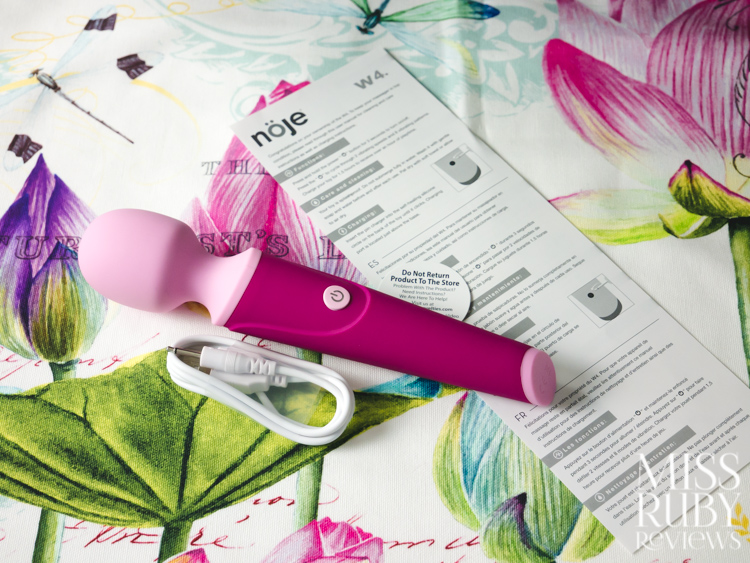 Material and Care
The Blush Noje W4 is made from silicone and ABS plastic. The silicone components include the light pink head/neck and the tippy base at the bottom. The dark pink handle and the control button are coated in some kind of ABS plastic. The combination of these materials makes this wand bodysafe.
The Blush Noje W4 is splashproof, but not fully waterproof. This means you can rinse it briefly with water, but never submerge it.
To clean, I rinse it in warm, soapy water before and after each use. Allow to air dry before storing it away.
To recharge the Blush Noje W4, use the included USB charging cable; plug in the needle end into the little hole at the base of the handle (at the back). Plug that cord into your computer or a USB wall adapter. Let it charge for about 90 minutes; for every 90 minutes of charging, you'll get up to 60 minutes of playtime.
If you'd like to use lubricant with this toy, choose a good quality water-based lube like my favourite Sliquid H2O.
This toy comes with a 1-year manufacturer's warranty against defects. It's valid in Canada and the USA.
My Experience with the Blush Noje W4 wand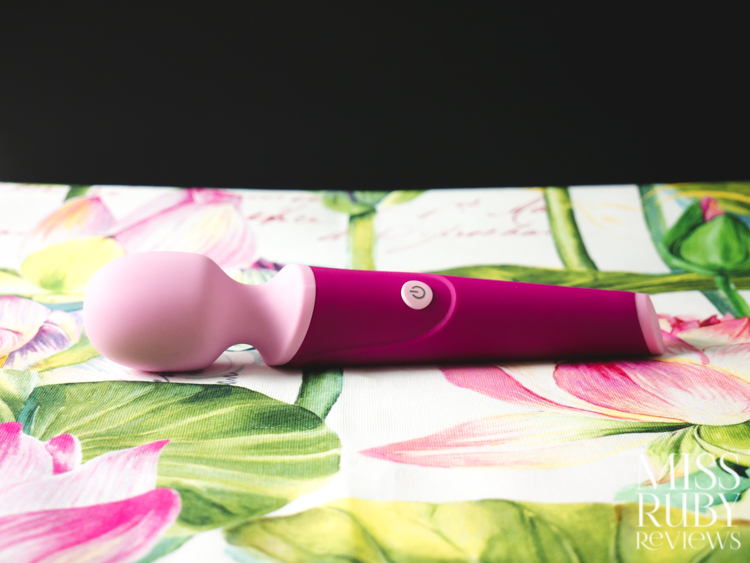 THE GOOD
Here are some things I really liked about the Blush Noje W4:
The vibrations are rumbly. They feel penetrating and don't easily numb me.
It's extremely quiet. This must be one of the quietest wands I've ever tried. I wouldn't be worried about anyone hearing this through walls.
I find it comfortable to hold and use.
It's bodysafe, rechargeable, and splashproof.
It's so cheap. It's very rare to find a bodysafe rechargeable wand (one that's even splashproof) for only $49.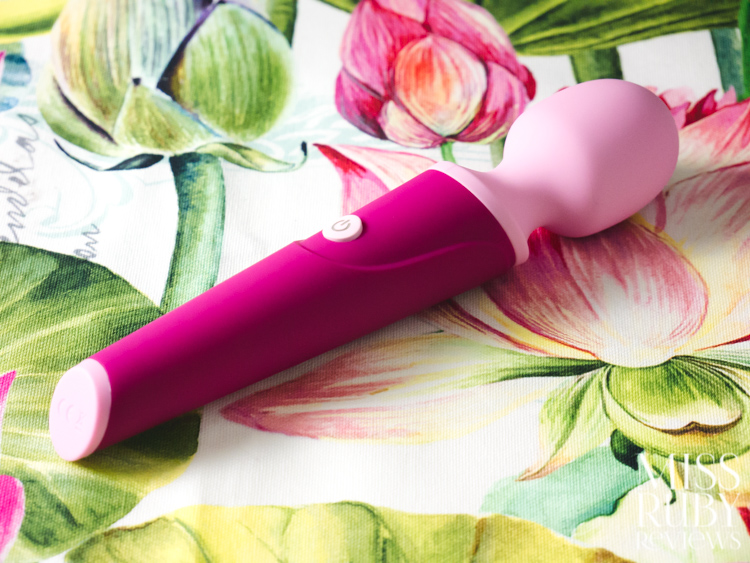 THE BAD
Although the Blush Noje W4's vibrations are rumbly, I wish they were stronger. I generally need a ton of vibration power to orgasm, and the strength levels from this toy make it tricky. Though some people (who enjoy gentler vibrations) may find this strong enough, power queens will find it lacking.
The flexible neck is annoying to me. When I press the wand head firmly against my body, it flexes A LOT. Though it's designed to do this, I find this makes it harder to get the firm pressure I personally need.
Design flaw: When I bend the head towards the power button, the lip of silicone at the opposite end pulls slightly away from the ABS plastic body. If you're using a lot of lube during play and things are getting messy, stuff will work its way in there and then be a pain to clean.
COMPARISON TO A SIMILAR WAND
I'm keeping in mind that the Blush Noje W4 is only $49. A few years ago, this would have been super impressive compared to what else was out there on the market, but I've since tried similarly-priced wands.
I compared the Blush Noje W4 to another one of my current favourite wands, the FemmeFunn Ultra Wand (review here):
Strength: The Blush Noje W4 isn't nearly as strong as the FemmeFunn Ultra Wand. Its highest strength is softer than the FemmeFunn's lowest mode.
Noise: The Blush Noje W4 is quieter than the FemmeFunn Ultra Wand.
Aesthetics: The Blush Noje W4 has a nicer design (in my opinion), but it only comes in pink whereas the FemmeFunn Ultra Wand comes in 3 colours.
Size: The Blush Noje W4 is slightly smaller and lighter than the FemmeFunn Ultra Wand.
Vibration dispersion: The Blush Noje W4's vibrations disperse more into the handle than the FemmeFunn Ultra Wand.
Waterproof: The Blush Noje W4 is only splashproof, whereas the FemmeFunn Ultra Wand can be submerged.
Battery type: Both rechargeable.
Price: At $49 USD Blush Noje W4 is $20 cheaper (or 34% cheaper) than the $69 FemmeFunn Ultra Wand. This price difference explains the difference in strength quality.
Blush Noje W4 Wand Review – Overall Thoughts
I was initially drawn to the Blush Noje W4 because of its low $49 price point. And it has a lot of good things going for it — it's easy to use and it's bodysafe, splashproof, and rechargeable.
Honestly, for this price, it wouldn't be a bad purchase.
But, if you can spare another $20, I really recommend you upgrade to the similar FemmeFunn Ultra Wand — that wand is MUCH stronger and has the added bonus of being fully waterproof.
You can pick up your own Blush Noje W4 wand at Peepshow Toys! Why do I like Peepshow Toys? They ship internationally, only carry body-safe products, and you can get a 10% discount off your whole purchase with coupon code RUBY. 

See below for my Blush Noje W4 wand review summary.
Blush Noje W4 Review Summary
Overall thoughts - 7.9
7.9
$49
PROS
Easy single-button design
Splashproof
Bodysafe & rechargeable
1 year warranty
CONS
Stronger models out there
Vibrations transfer to handle
Not fully waterproof
Only comes in pink (subjective preference)
Very flexible neck (subjective preference)
Shop Now