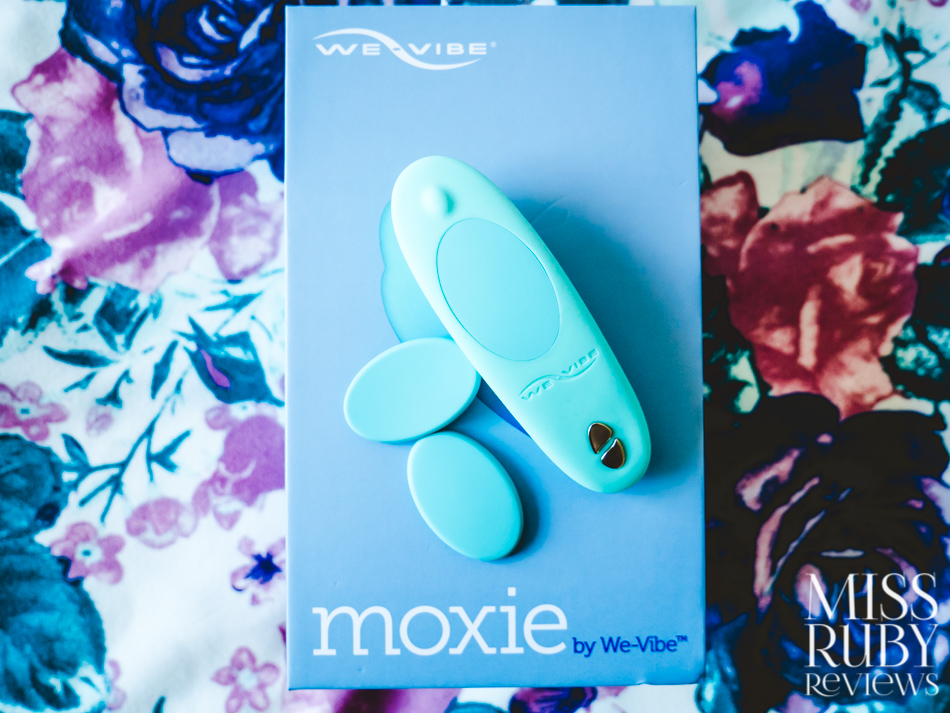 The We-Vibe Moxie finally brings panty vibes to the modern 21st century. Read on for my We-Vibe Moxie review!

Physical Details | How to Use | Packaging | Material and Care | My Experience | Overall
Physical Details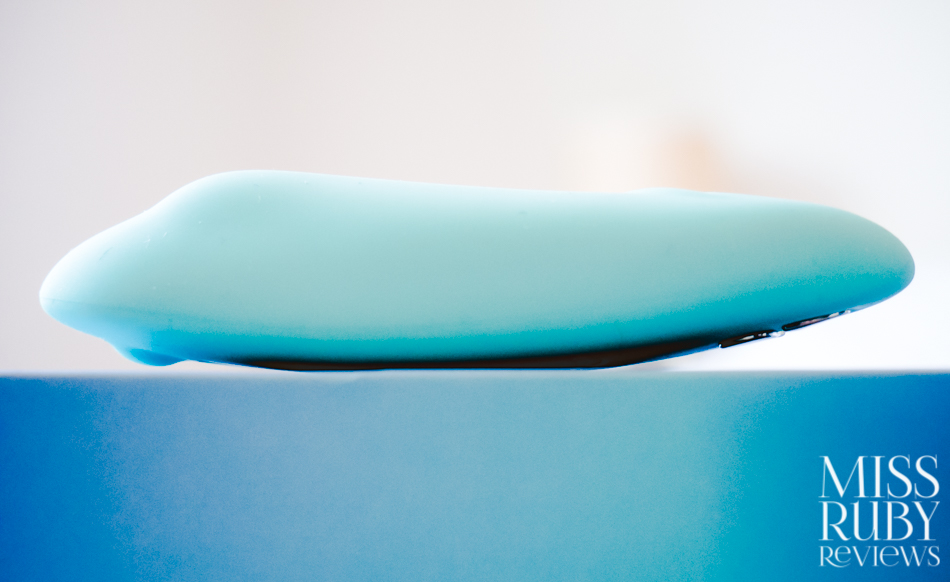 This little beluga-whale-like vibrator is one of the latest products from We-Vibe, one of the best sex toy brands in the industry.  I'll forever revere We-Vibe for the incredible Tango, an experience that made me a life-long subscriber to anything We-Vibe.
I don't usually go for panty vibes. Traditionally, they're shaped like awkward butterflies or have amazingly weak/buzzy vibrations like the now-discontinued FixSation.
While We-Vibe has made several C-shaped wearable vibrators that can be worn solo (like the amazing We-Vibe Sync), the We-Vibe Moxie is their first attempt at a completely external wearable vibe. Ambitious? Foolhardy? Or amazing? Let's see.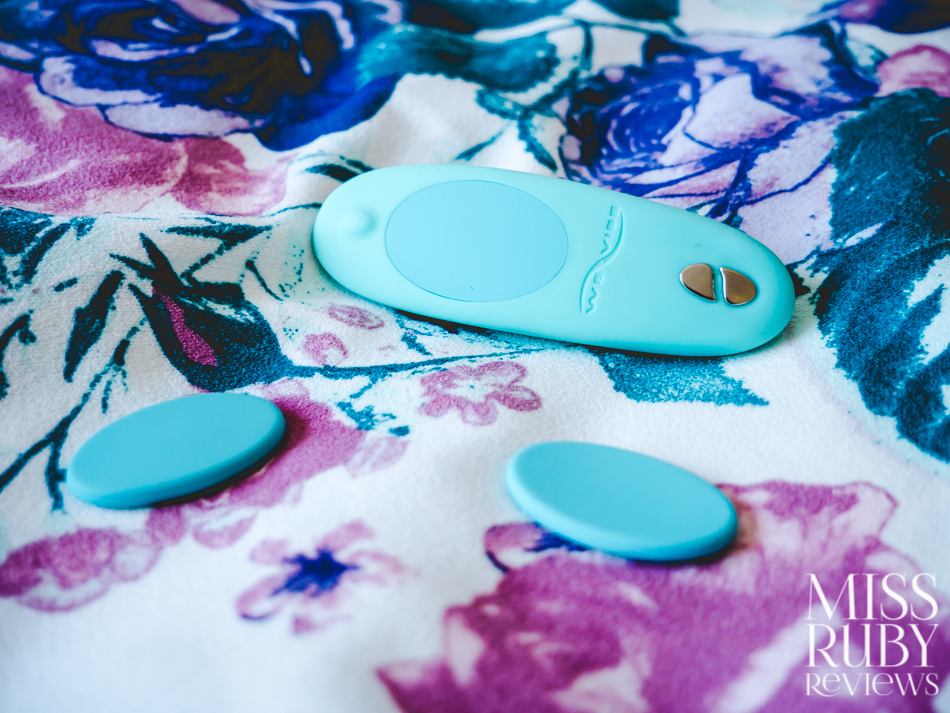 The We-Vibe Moxie is a palm-sized, light, tidy little vibrator designed to sit in the pit of tight-fitting underwear (for clitoris owners). To hold it in place, it comes with a disc-like magnet (two, actually — one is a spare).
The upper side (that sits against your clitoris) is raised and curved to target stimulation, and the underside has the power button, a magnetic plate, and the charging elements.
It's silky, smooth, and SO much more attractive/sleek/modern/streamlined than traditional panty vibes. No awkward fabric harnesses, no funky butterfly shapes. In other words, We-Vibe brings us a panty vibe that actually looks like it belongs in 2019.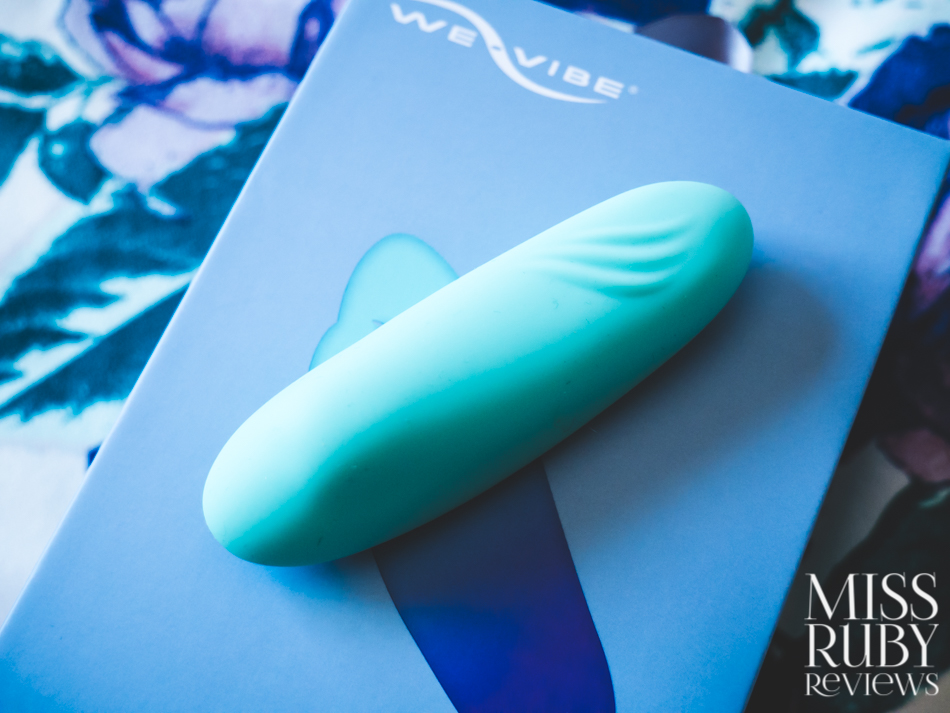 It's also a gorgeous colour. This "Aqua" shade is a deep robin's egg blue. Refreshing and delicate.
How to Use the We-Vibe Moxie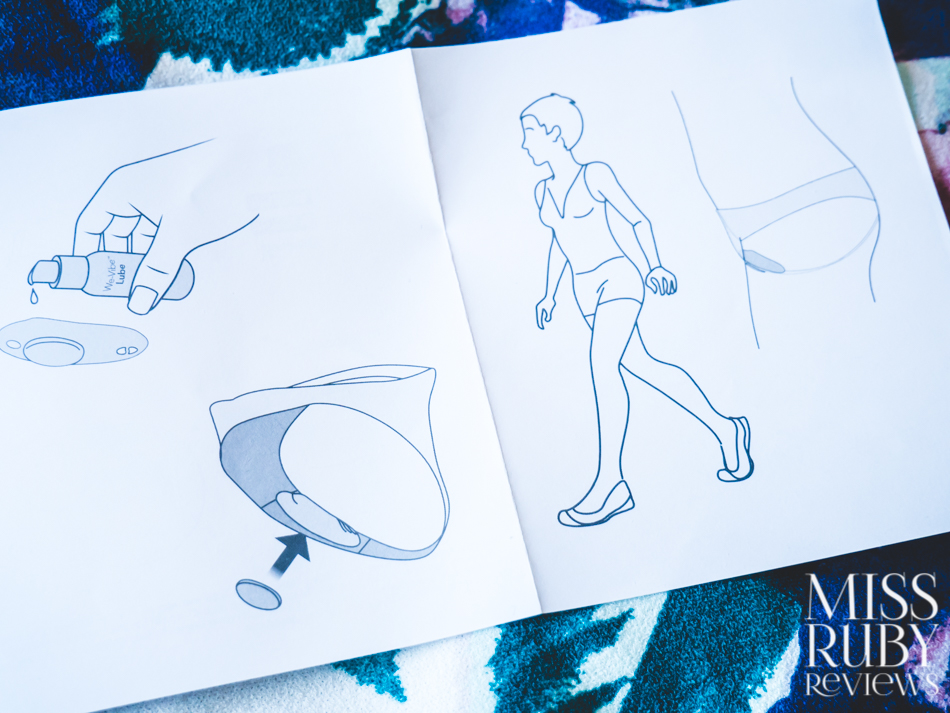 The raised beluga-like head should be placed in your underwear so it lines up with your clitoris (or wherever else you want stimulated). Then you take the magnet clip (a flat oval disc) and magnetically snap it to the Moxie by placing it on the outside of your underwear. The second magnet clip can be put away as a spare.
Button control:
To turn on your We-Vibe Moxie, press the power button (located above the magnetic plate). It'll turn on at your last-used function.
To change the vibration mode, press the power button again. There are 4 steady states and 6 patterns.
To turn the Moxie off, press and hold the button for a few seconds.
Remote control:
Pair your We-Vibe Moxie with your remote control (included) by first pressing the power button on the Moxie for 5 seconds until it vibrates twice. Then press the left or right button on the remote control.
Once paired, you can use Left/Right to cycle through the patterns, Down to turn it off, and Up to turn it on.
To test the connectivity, I put the Moxie on my chair, walked 12 meters away into another room, closed the door, and pressed On using the remote. The We-Vibe Moxie turned on in the other room, so the remote is pretty great.
We-Connect App: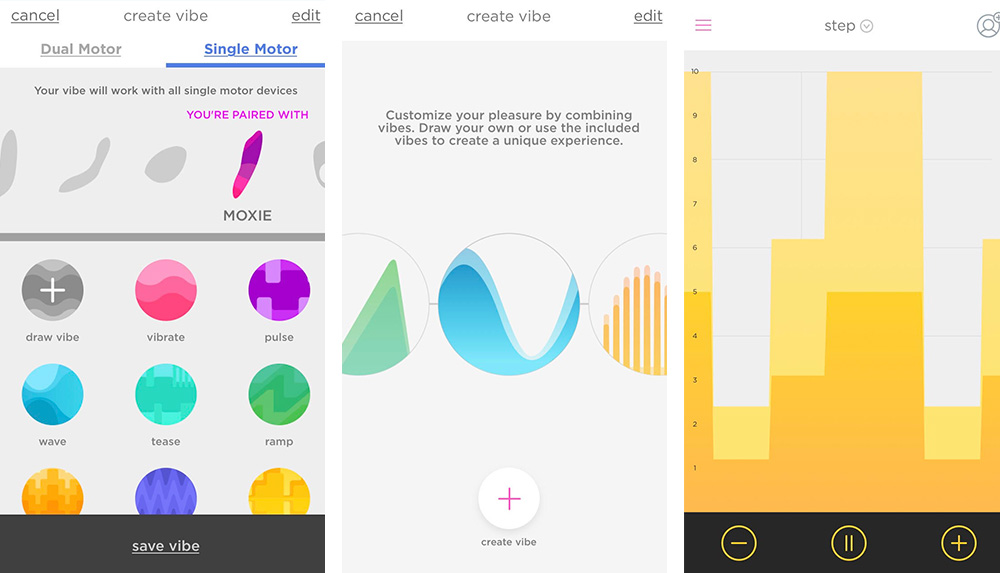 You can also pair your We-Vibe Moxie with the We-Connect App for your smartphone. This lets you control your Moxie (ie, select different patterns and increase intensity), create custom patterns, and pair it with a partner anywhere in the world.
While I see the appeal for long-distance partners, I find the App otherwise a little pointless to use. I rarely use patterns, let alone need a custom pattern, and the remote and power button serves me well enough.
Packaging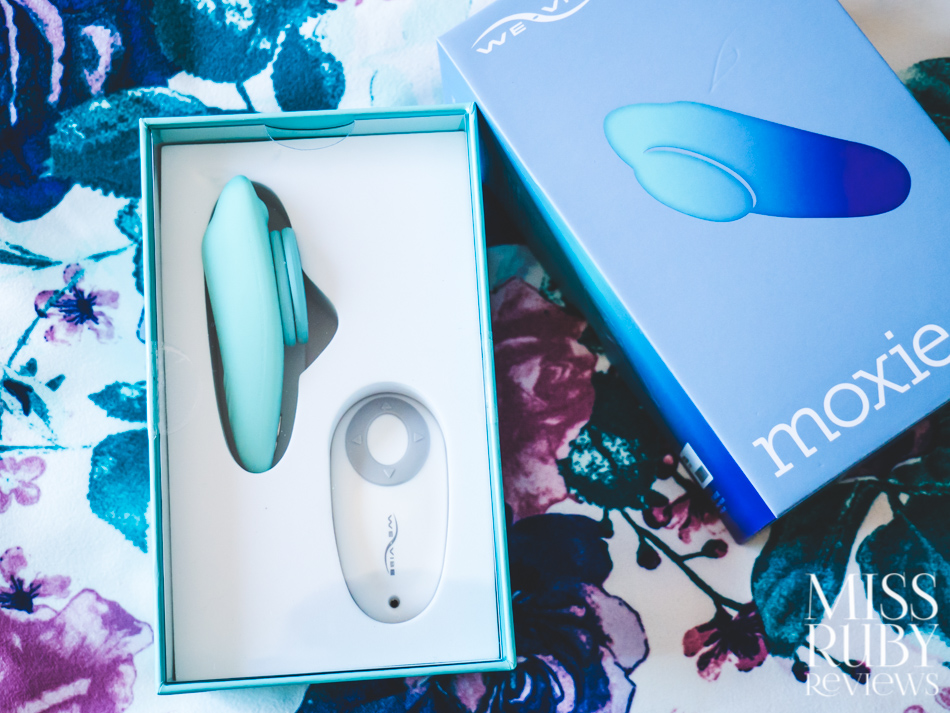 We-Vibe's packaging never disappoints. The quality is always sturdy, sleek, and Apple-esque. Inside the box, you receive the We-Vibe Moxie, the two magnetic clips, a small packet of We-Vibe Lubricant, two instruction manuals, a USB charging cord, and the remote control.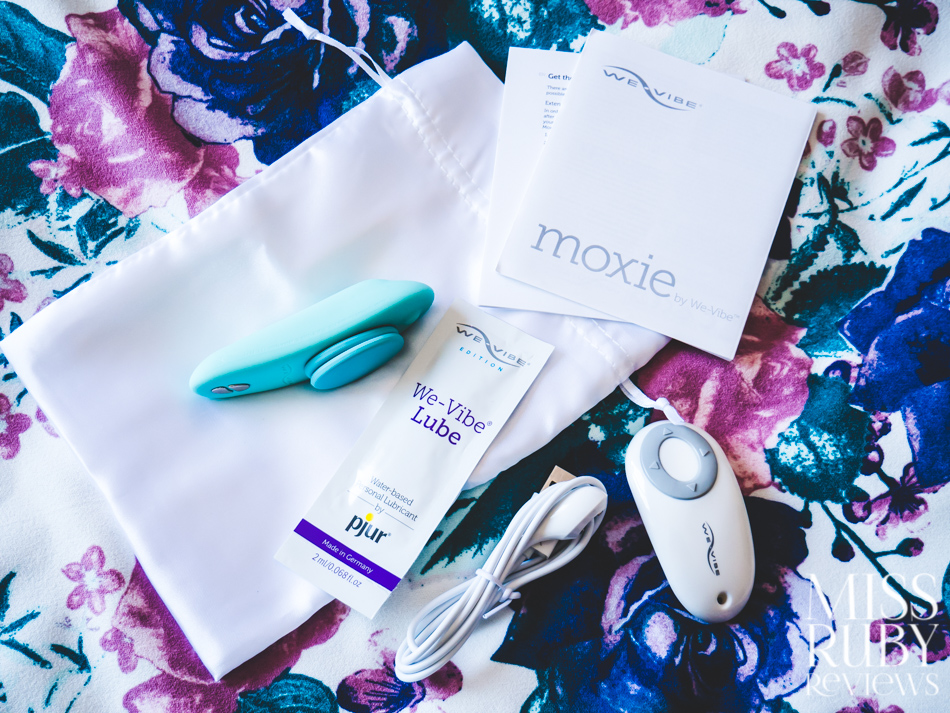 Material and Care
The We-Vibe Moxie is coated in silky silicone, making this toy totally bodysafe.
It's also waterproof, so cleaning is a breeze. I simply wash with warm, soapy water before and after each use.
If you'd like to use any lubricant, opt for a good-quality water-based one like Sliquid H2O.
To charge, attach the charging cable to your Moxie and plug it into your computer or USB wall adapter (the Moxie uses strong magnets, so it might be good to avoid leaving it around your computer for long). A full charge will take about 90 minutes. You'll know it's fully charged when the Moxie has a constant light.
My Experience with the We-Vibe Moxie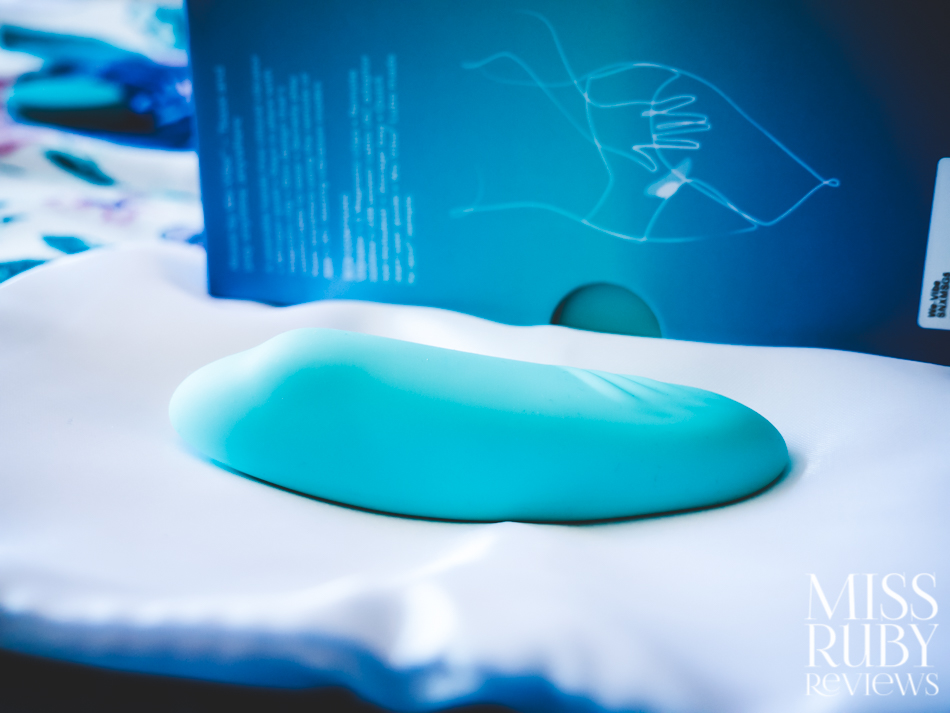 So how well does the We-Vibe Moxie function?
As a standalone vibrator, pretty well. The vibrations are decently strong (7/10) and deliciously rumbly. If you're looking for a wearable vibrator that can double as a regular run-of-the-mill clitoral vibe, this is one. When you hold it with your hand, it's easy to use, feels great, and generates orgasms on demand.
But as a panty vibe itself, we start running into issues.
First, it's not whisper quiet at anything past the lowest vibration level. Once you hit modes 2-10, people in the same room will be able to hear something vibrating in your pants. I wouldn't feel comfortable wearing this in a small, crowded space, especially if it was quiet. If you're out for a walk along a deserted beach, or out an about in your own garden, then it can be risked. But if you're specifically looking for a totally quiet vibrator to wear out to a candlelit dinner with little background noise, this is too noisy.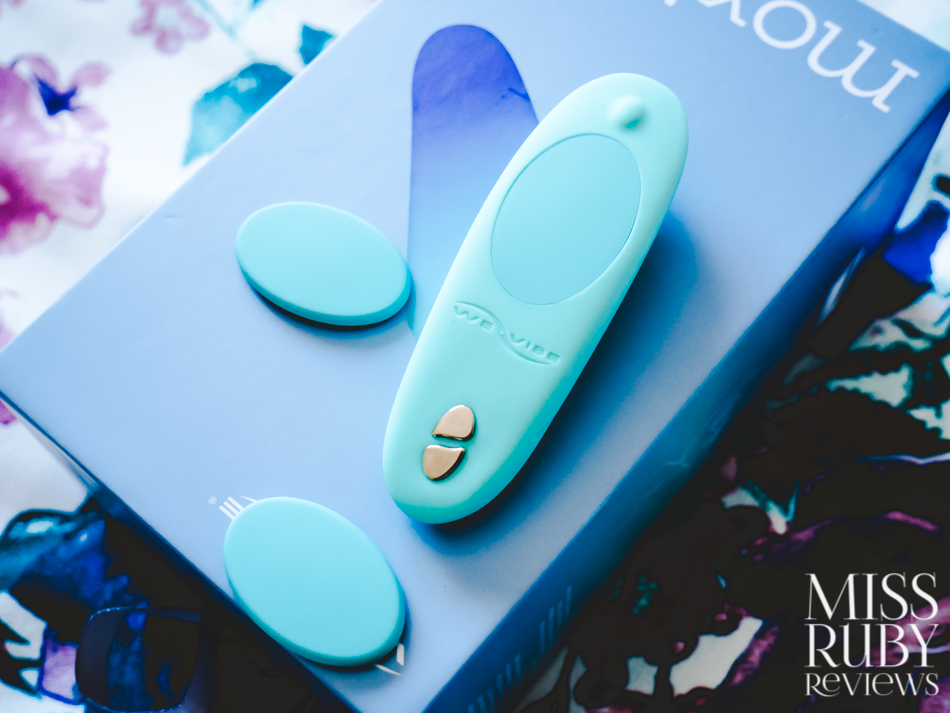 Second, no pressure is applied against the clitoris. When you're holding a vibrator with your hand, you can apply it to your clitoris as firmly as you need, on whatever angle you need. I tried putting on my tightest underwear (and hiking it up until it was basically giving me a wedgie), and squeezing my legs together, but still it can't give me the pin-point, focused attention I needed.
This is subjective — I thrive on pin-point stimulation digging firmly against my clitoris. If you enjoy a lighter touch though, then you're in luck, because you will get constant, gentle, broad stimulation. And it feels good. I had this going on the top speed for 30 minutes while seated, and it's definitely pleasurable (far better than other panty vibes I've tried).
For clitorises that need a firm hand, this won't get you to orgasm and you may want to look elsewhere. If you don't mind not getting orgasms, this can certainly be something to tease/excite/frustrate you in anticipation of the main show.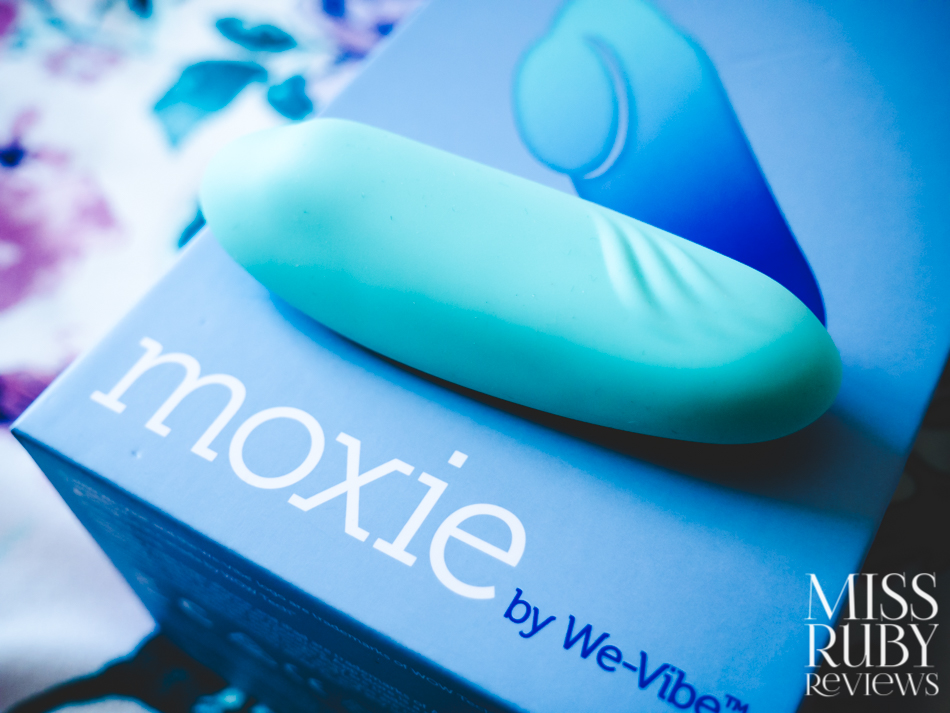 I do have to say, though — the We-Vibe Moxie stays in place fantastically. Once the magnet has clipped on, you're good to go. I've tried jogging, jumping, and walking around. As long as my underwear is snug, it stays where I want it to.
Overall
The We-Vibe Moxie is probably the best external panty vibe currently on the market. It's beautiful, stays in place, and delivers strong, rumbly vibrations. But it suffers from the same pitfalls other panty vibes deal with — it can't provide firm stimulation, and it's not quiet enough to comfortably use outside. Still, if you're in the market for a panty vibe, this is one of the best options you have.
You can pick up the We-Vibe Moxie at SheVibe! At the time of posting, it's $129 USD.
REVIEW SUMMARY
Overall Thoughts - 8
8
$129
PROS
Pretty
Rumbly
Strong
Rechargeable
Waterproof
CONS
No firm pressure
Too noisy for public use
Shop Now

Last Updated on July 6, 2021 by Miss Ruby