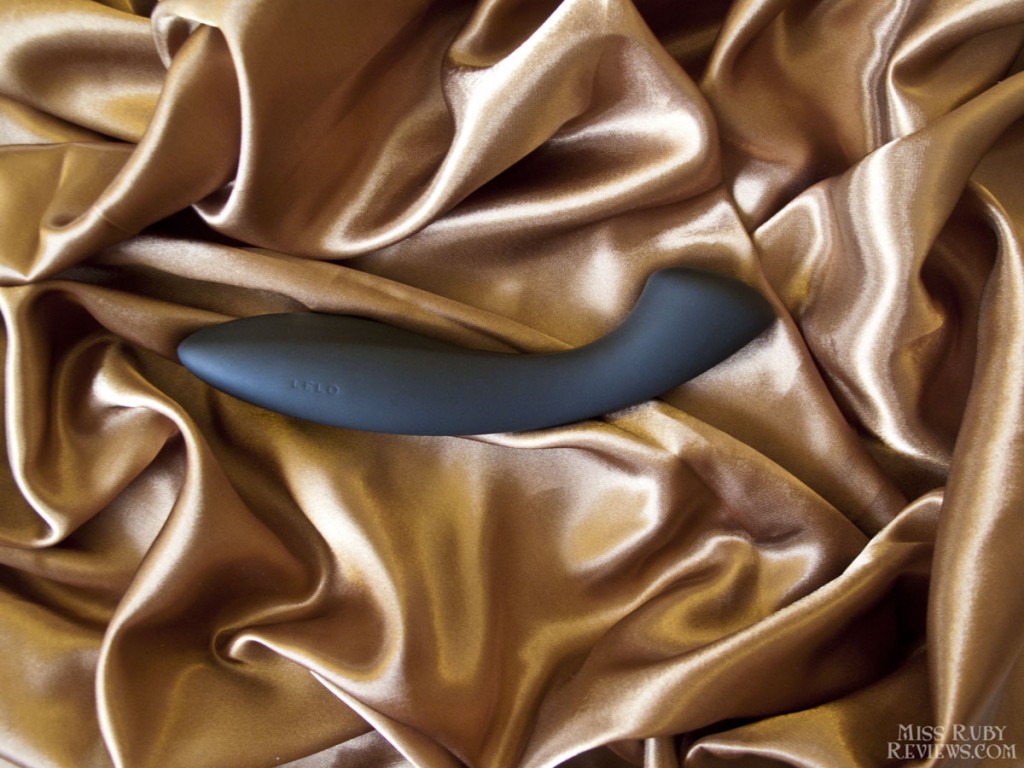 LELO Ella was my first luxury dildo. I bought it years ago when it finally occurred to me that all the toys I had at the time were made of toxic jelly. I promptly went on a silicone sex toy shopping splurge and, at the time, all roads pointed to LELO Ella. Ella was sitting on my doorstep a week later. Read on for my LELO Ella review!
Physical Details
If you haven't noticed, LELO Ella is beautiful, and it is one of the first toys I ever considered sexy in itself. Part of this comes from the design. Ella is classified as a dual-ended dildo. While the straight end is shaped for thrusting and warming up, the other end is designed specifically for the g-spot. It features a flattened tip and a (slightly bendable) hooked neck to curl around and come directly in contact with the g-spot. Ella isn't motorized, but LELO does carry a vibrating version of Ella called Gigi. I was tempted to buy Gigi instead of Ella, but I eventually decided with (the decidedly less expensive) Ella so I could see if I even enjoy this type of dildo design.
Ella is also petite: you can only insert around 5 inches of the total 7 inches. While 5 inches isn't necessarily small for an insertable object, Ella's narrow frame makes this toy look very small in comparison to, say, a 5-inch penis. This small frame makes Ella perfect for someone looking to enjoy a luxury g-spot dildo without worrying about being able to internally accommodate it.
But what really wows me is Ella's texture. If you're new to LELO toys, try to imagine the most velvety-soft silicone you've ever experienced. Seamless and black, Ella's texture is nothing short of sexy. Really. One touch of LELO's silicone and you won't be able to help but imagine how that might feel inside of you.
One design flaw that really irritates me is that "LELO" is embedded on each side of the straight arm. These letters tend to accumulate fluids/lubricants and they're very difficult to get clean. Fortunately, because Ella is 100% silicone, this dildo is (otherwise) easy to clean.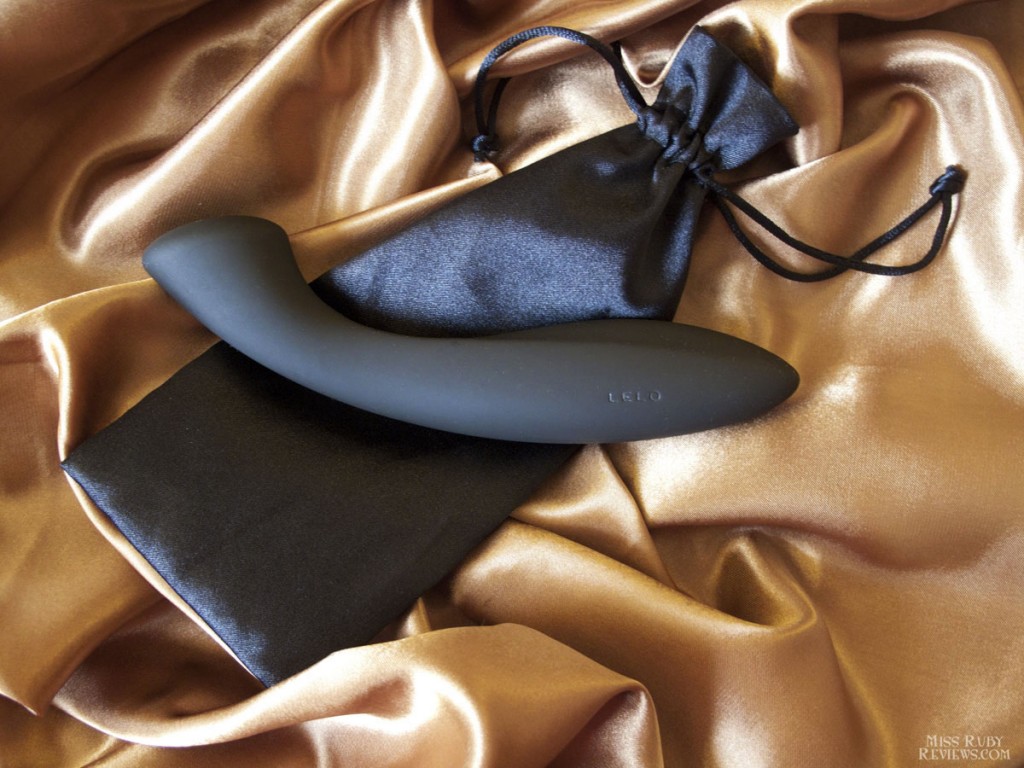 If you're worried about storage, Ella comes with a simple black satin bag. I love LELO's satin bags! They keep the toy dust and lint-free.
My Experience with the LELO Ella
Over the years, I've grown to love certain aspects of Ella. I love the design. I don't use the straight end very much, but I adore the g-spot tip. The first time I used it, I could tell that Ella had the ability to deliver focused, pressurized g-spot stimulation. I've never had a g-spot orgasm, but other reviewers have lost their squirting virginity to Ella, and I can see why. When angling the handle downwards so that the g-spot curve is hooked around your g-spot, a lot of pressure is placed in the right place. With shallow thrusts, this hooked tip can basically milk the g-spot area with a firm touch. For this reason, I think Ella makes a great toy for g-spot beginners.
Unfortunately, Ella falls short in other ways. For one, Ella gets really slippery very quickly. I tend to produce a lot of natural lubricant, which makes Ella's handle almost impossible to grasp because my hand slips right off. This usually isn't an issue because, generally, my dildos are larger or have a longer handle. But with Ella's short and narrow frame, my lubricant very quickly travels down to the tip of the handle, making it difficult to grasp.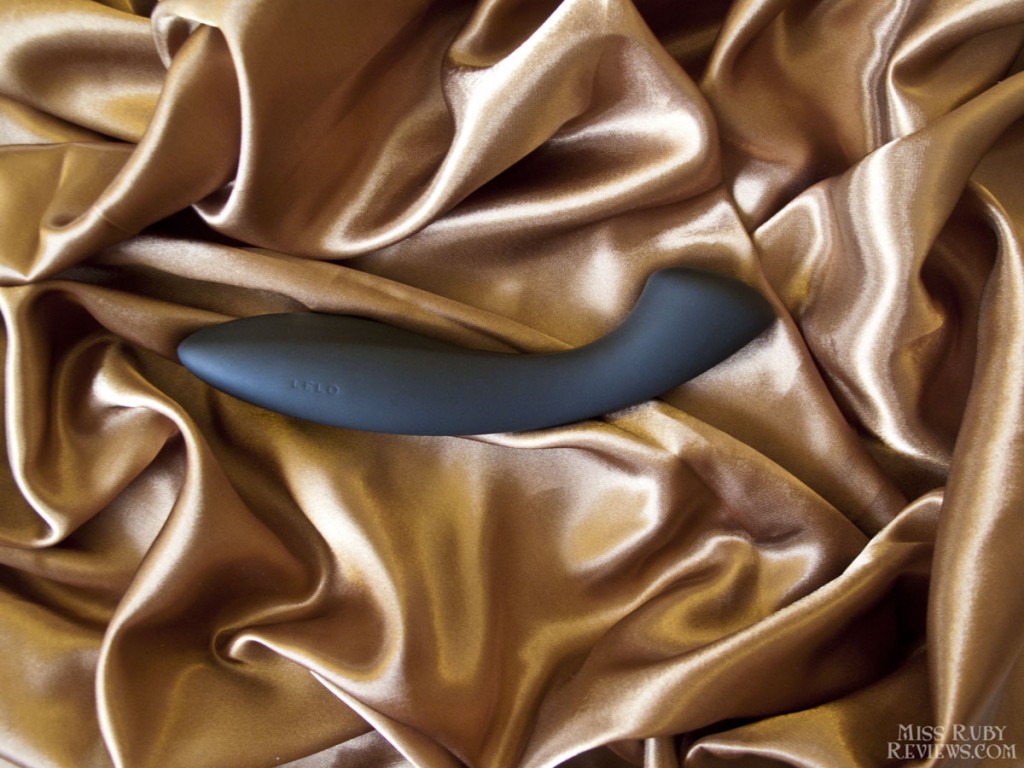 I've also noticed that Ella doesn't make me feel very full. When I first started using this toy, I didn't feel this way at all. But, over the years (and with the purchase of larger g-spot toys), Ella's size has grown underwhelming. It's not the length that's an issue, but the very slight narrowness of the head. I'm very aware that something small is inside of me and this can get frustrating because I'm left with the feeling of wanting more. I can't help but compare it to other g-spot toys, such as the Comet II. The Comet II's large bulbous head makes sure that every centimetre of my g-spot is covered. I don't usually consider myself a size queen, but when it comes to Ella, my g-spot wants something wider.
Overall – LELO Ella review
Lelo Ella is one of the few toys I would refer to as "good for beginners." Usually, this phrase is vague and meaningless. But in this situation, I think it rings true. LELO Ella made me happy for the first year I had it because it was my first luxury g-spot toy. It provided intense g-spot stimulation and that's what I had hoped for. However, over the years, I've definitely outgrown Ella due to its small stature, recently opting instead for more bulbous g-spot toys like the Comet II.  If you are a g-spot dildo veteran, you might be happier with something more girthy like LELO Mona 2 or the Jopen Comet G II.  However, if you're fairly new to g-spot sex toys and you're not looking for a size-wise challenge, definitely try out Lelo Ella. It's luxurious, it's well-made, and (best of all) it comes in black.
To buy the LELO Ella, here are some recommended stores: 

SheVibe
 (
$54 USD)

Peepshow Toys
($55 USD and
10% off with coupon code RUBY
)
JouJou AU
($69 AUD and free Aussie shipping over $60 with coupon code MISSRUBY)

And here is my LELO Ella review summary.
Last Updated on November 17, 2020 by Miss Ruby