A Review of Jopen Key Comet II: Or, "When she was bad, she was horrid. But when she was good, she was very good indeed."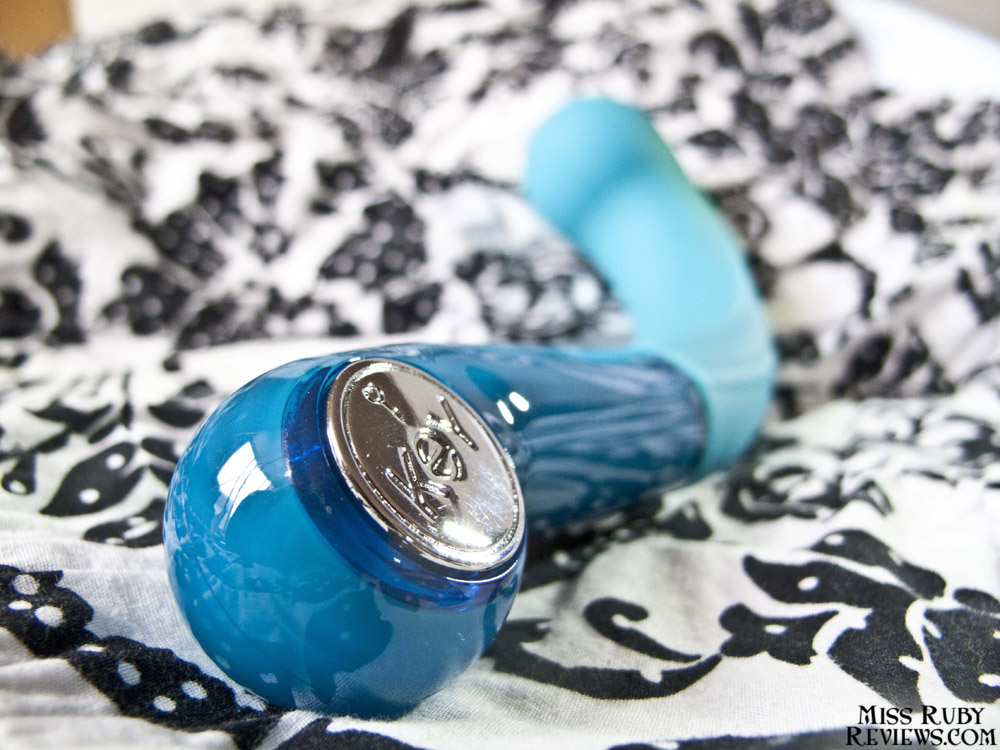 I had my eye on the Comet I for a while, but I never got around to buying it. When the Jopen G Comet II came out, I knew it wouldn't be long before it would find its way into my bedroom.
Physical Details
The Jopen G Comet II is pretty. Very pretty.  If you like your toys to have a certain vibrancy and life, I suggest the robin blue. The body of the Comet II is made from a silky silicone. It's not the sticky, lint-magnet silicone you find in some products. It's the soft, velvety, run-your-cheeks-all-over-it silicone. The handle is made from a shiny ABS plastic. The Comet's core is also made from ABS, which helps to keep the overall weight down (which is heaven on your wrists come play time).
Out of the box, I did notice an industrial scent, but that went away after a couple of washes.
The Jopen G Comet II is rechargeable via a magnetic port. I found the magnetic port to be handy (because it ensures that it is waterproof) but the magnets definitely need to be stronger. The cord can snap off of the Comet's body really quickly due to the weak magnets.
I was interested in the advertised 7 vibration modes. Unfortunately (or not, depending on what you like), there is only one steady vibration mode followed by six varied patterns. The vibrations aren't magnificently strong or rumbly, but moderately strong and rather buzzy. Some vibrations are definitely felt in the handle and, because the vibrations are buzzy, your hand may go numb if you're holding on too tight.
My Experience with the Jopen G Comet II (read to the end!)
Having never owned the Comet I (or tried the structurally-similar Pure Wand), I was totally unprepared and bewildered by the design when it actually came time to gear up for the g-spot. The bulbous head felt larger than it looks.
I simply couldn't get a comfortable fit for the first few times, so I switched to using it for clitoral stimulation for a few sessions. Though some bloggers have thought otherwise, I actually found the Comet II to be quite comfortable for clit stimulation. The most comfortable position was to place the arching curve over the pubic bone, with the handle pointing towards the belly button. By pulling the handle towards the chest, pressure is put on the clit by the bulbous head. For people who prefer buzzy vibrations (I know there are a few of you), this could be a fun warm up.
After using it externally for a few sessions, I tried using it internally. I used a tiny bit of extra lube and slid it in. Once in place, I turned on the vibrations and found that it was distinctly uncomfortable to move the Jopen G Comet II (rocking, thrusting, scooping, and wiggling). This particular feeling was totally alien, and even painful, so I stopped moving it and turned off the vibrations.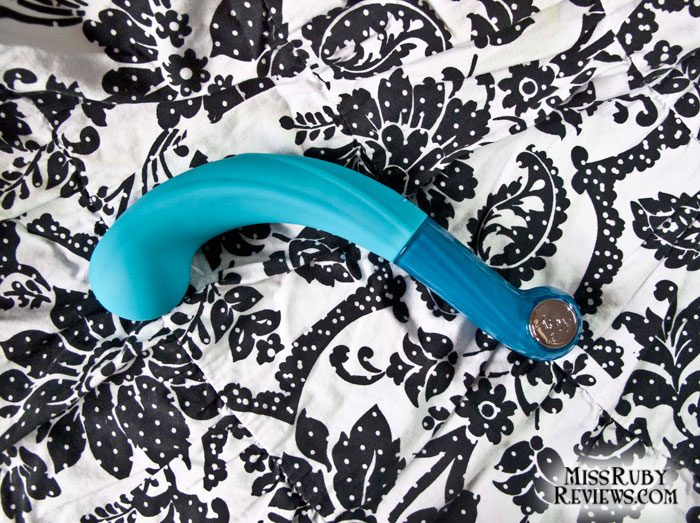 Simply squeezing my kegel's with the Comet II inside of me felt great, so I tried that for a while. You really get the sense that your entire g-spot is covered; this was a small relief for me because, by now, I was feeling really dismayed and disappointed.
The discomfort grew to much for me. I eventually gave up and packed the Comet II away, mentally preparing myself to write a very sad review.
But then I did something smart. I read a (now deleted) review on the Jopen G Comet II wand. In it, they mentioned that the Comet's matte silicone finish causes drag (read: friction) and this can be really uncomfortable. The solution? A *ton* of lube. They also mentioned that kneeling may be more comfortable than lying down on your back.
So that's what I did. I poured much more lube on the Comet II than I usually would and then sat up on my knees.
Wow. Just wow.
Now, I should say that I don't get g-spot orgasms (my anatomy apparently doesn't support that avenue of pleasure). However, my clitoral orgasms are way way better with the right kind of g-spot stimulation.
And that's exactly what happened. Using my favourite vibe for my clit and the Comet II's steady vibration state, I rocked the Comet side-to-side. I went from 0  to 100 in only a few moments, leaving me dazed and surprised. Because the Comet's bulbous head is so huge, my g-spot got a lot of direct, strong attention, the kind I can't get with smaller, narrower dildos. Since then, this has become my go-to g-spot toy for when I'm seeking intense stimulation.
Overall thoughts – Jopen G Comet II review
The Comet II may be a learning curve for peope not used to this specific design. For people who can orgasm or squirt from g-spot stimulation (I envy you, and) this toy might just become your new best friend. If you are finding the Jopen G Comet II uncomfortable, I second The Gritty Woman's suggestions: double up on your lubricant, get into a kneeling position, and take things slow.
And then? Then you enjoy the ride.
To buy the Jopen Comet II, I recommend this store (ships internationally): 

Peepshow Toys
 (
$71.70 USD when you use coupon code RUBY)