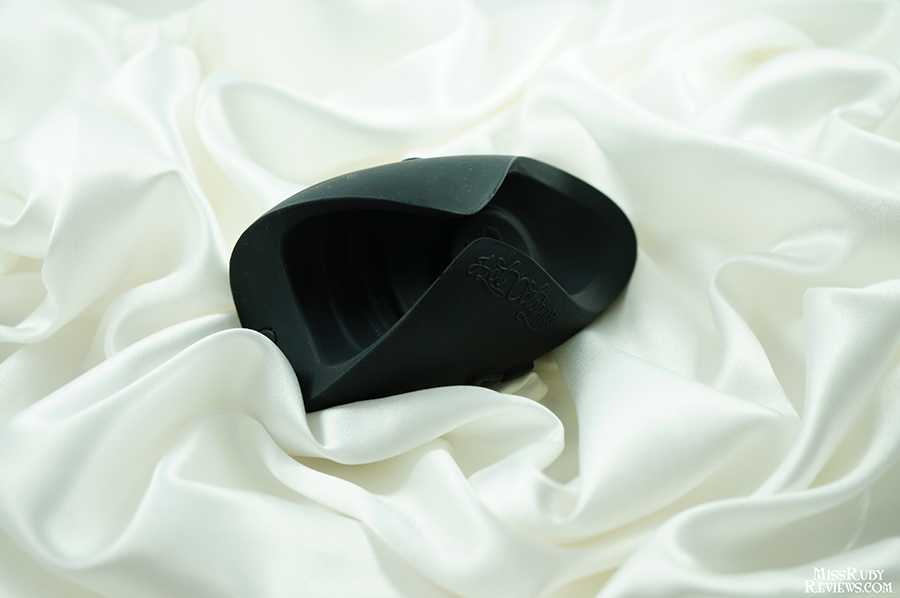 A guybrator for your guy.
Note: JOUJOU no longer carries the second II generation, which is reviewed here; the III generation purchase page is here.
Physical Details | Material and Care | Packaging | My Experience | Overall
Physical Details
The Hot Octopuss Pulse II Solo is an innovative male masturbator. Unlike most traditional male sex toys (think fleshlight-like), Hot Octopuss has come out with a vibrating non-sleeve toy. It's also the first male toy I've heard of that can be used without an erection.
Yup, you heard me. This thing can get you off whether or not you're hard.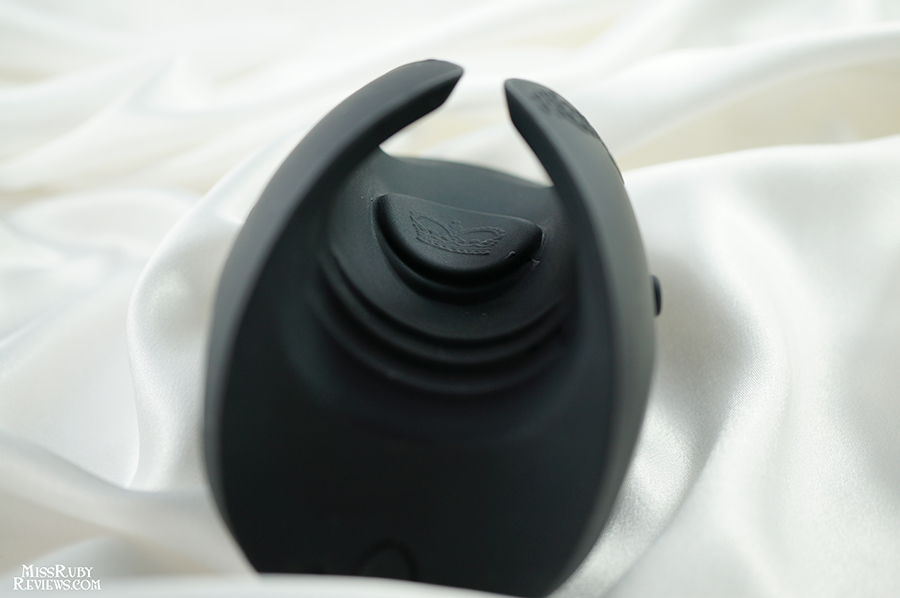 The secret lies in its design. When you place your penis between the flexible "wings" of of the Pulse II, your frenulum (in other words, that extra sensitive spot on the underside of your head) falls on top of the Pulse's "crown" spot — it's a raised, soft, coin-sized area that oscillates. If you experience erectile dysfunction, or simply want to start getting aroused via hands-free pleasure, you simply insert and stay still: the strong oscillations (think vibrations) will do their thing and pleasure you.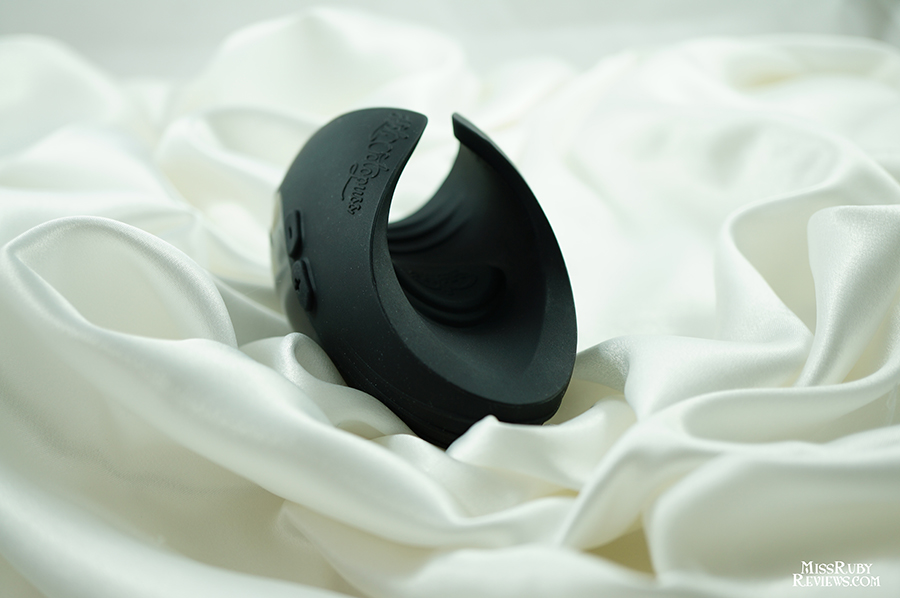 If, on the other hand, you can grow erect, the Pulse II Solo can be used another way: as a more traditional male masturbator. If you apply (water-based) lubricant, it becomes thrustable. This is when the textures lining the Pulse II are handy: there is distinct ribbing along the canal of the toy, and the vibrating crown-top itself is textured. And, thanks to the relatively-small sized body, it can be held (and thrusted) with relative ease.
(okay it also looks like you have a rocket ship on your penis, which might be an extra perk to some…)
Material and Care
The majority of this toy is made from 100% medical-grade silicone, making it non-porous, non-toxic, and the most hygienic male sex toy option. The underside of the body (where your hand touches) is made from a shiny body-safe ABS plastic. This, I have to say, can get fairly slippery (so try not to dribble your lubricant on that area).
If you find cleaning sleeves difficult (like the long rinsing, drying, powering process of the Fleshlight), you'd probably love this thing. Waterproof and silicone, all it needs is rinsing under the tap. We rinse ours with warm, soapy water, but you can also apply a simple anti-bacterial toy cleaner, if you'd like.
This is also rechargeable — A full charge takes 4 hours, and a full charge lasts us several sessions.
Please remember to use only a water-based lubricant, as other types of lubricants might degrade the silicone surface of this toy.
Packaging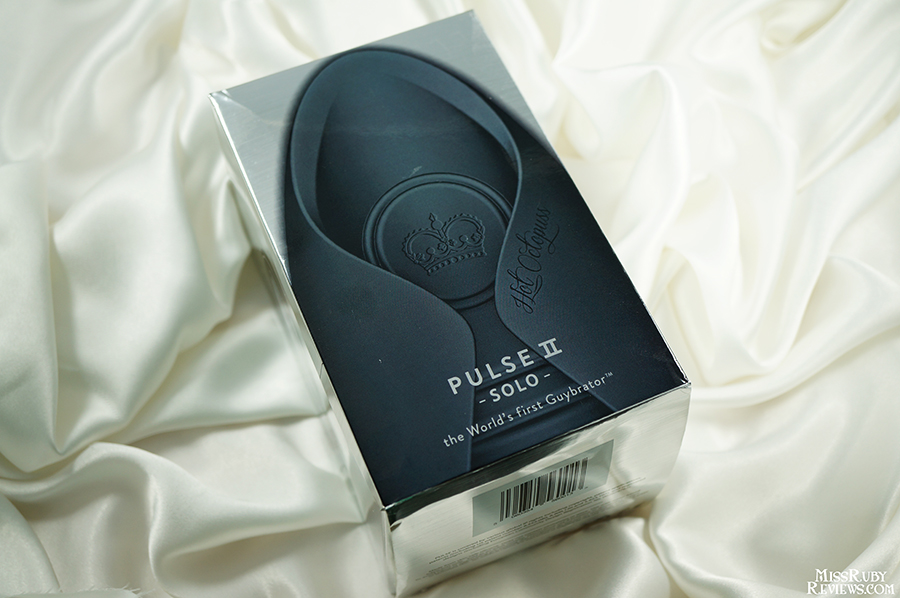 The Hot Octopuss Pulse II Solo is simply packaged in a clean, techie, non-pornographic box. Inside, you receive the Pulse II, instructions, a USB charging cord, and a draw-string pouch.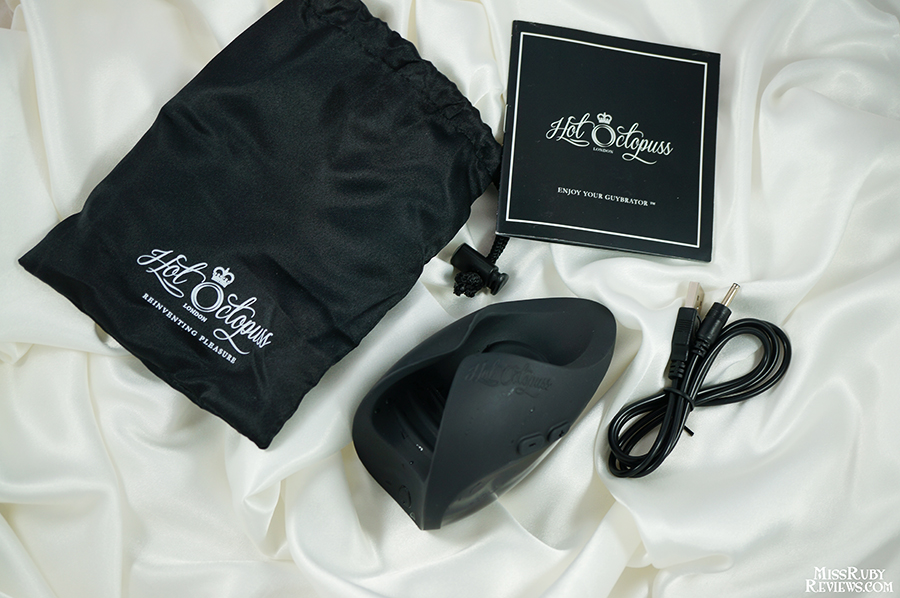 Our Experience with the Hot Octopuss Pulse II Solo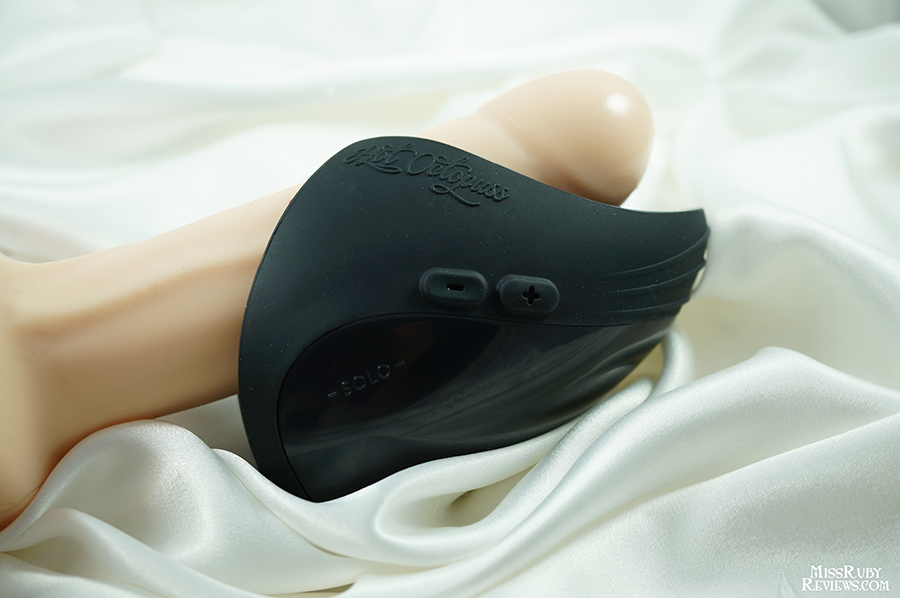 When JOUJOU Australia first contacted me to review for them, I hoped to find a present for Mr. Ruby. After the super disappointing Fifi and IMTOY PIU fiascos, Mr. Ruby was a bit skeptical about ever finding a good vibrating male toy. The IMTOY PIU's weak, buzzy vibrations left us with a bad guybrator impression, but the Pulse II Solo looked promising.
And it delivered.
When Mr. Ruby turns on the Pulse II, he says that it's instantly pleasurable. Because of this, we've started with him flaccid, simply to watch/enjoy as its vibrations make him erect. This process only takes a few moments, mind you.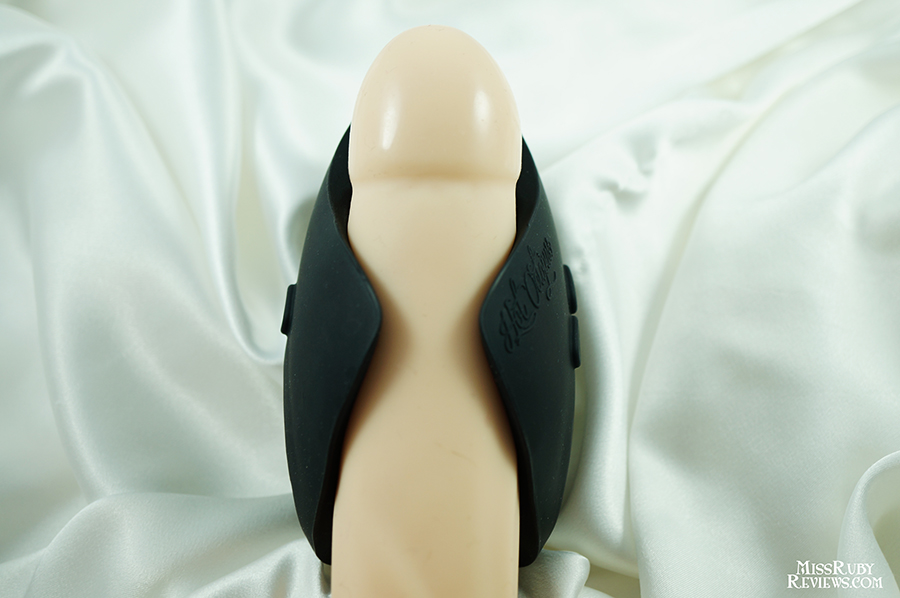 I'll let Mr. Ruby speak:
When I turn on the Pulse II, it's nice right away, providing an impressive amount of stimulation to my underside. This only intensifies when we add lube, which lets me thrust as well. (I guess I don't really thrust into it — rather, I move the Pulse up and down as if it's replacing my hand in masturbation). The textures are great — not overpowering or distracting, but not invisible either.

It's also comfortable. I've tried masturbation sleeves that are just a bit too snug, making things pinchy and uncomfortable, but I really like the wings on this thing. They're handy for a larger girth and, even though they don't completely envelope my penis, they still make me feel like I'm snugly gripped around

One thing to note is that I definitely prefer the lower vibration speed. There are several higher speeds, but they start to feel buzzy, which starts to be numbing. If I stick with the lower speeds, they're low, rumbly, and pleasant, which delivers those intense orgasm a sex toy of this price needs to be able to do.  Awesome toy, definitely worth putting aside some money for. 
Overall
The Hot Octopuss Pulse II Solo has become one of our favourite male sex toys. It's the first male vibrator that actually works for Mr. Ruby, and we love the versatility — being able to use it either flaccid or erect has added a new aspect of fun to our time with it. Though the Hot Octopuss Pulse II Solo is, as it's aptly named, designed for "solo use," there's also a "Pulse II Duo" version, which adds an additional vibrating surface for use with a partner. If you have a partner, the Duo might be something for you to consider instead.
Lastly, I should note that the Pulse II has been replaced by a third generation, the Hot Octopuss Pulse III Solo. The Pulse III upgrade offers 25% more power, an easier charging method, and a "Turbo Function." If you want the best and the latest, opt for the Pulse III. But if you want to just try the Pulse II, we say it's a pretty safe bet.
If this sounds up your alley, head to JOUJOU Australia to purchase Hot Octopuss Pulse II Solo (or Pulse II Duo). You could also opt for the latest generation: the Hot Octopuss Pulse III Solo (and corresponding Pulse III Duo version).