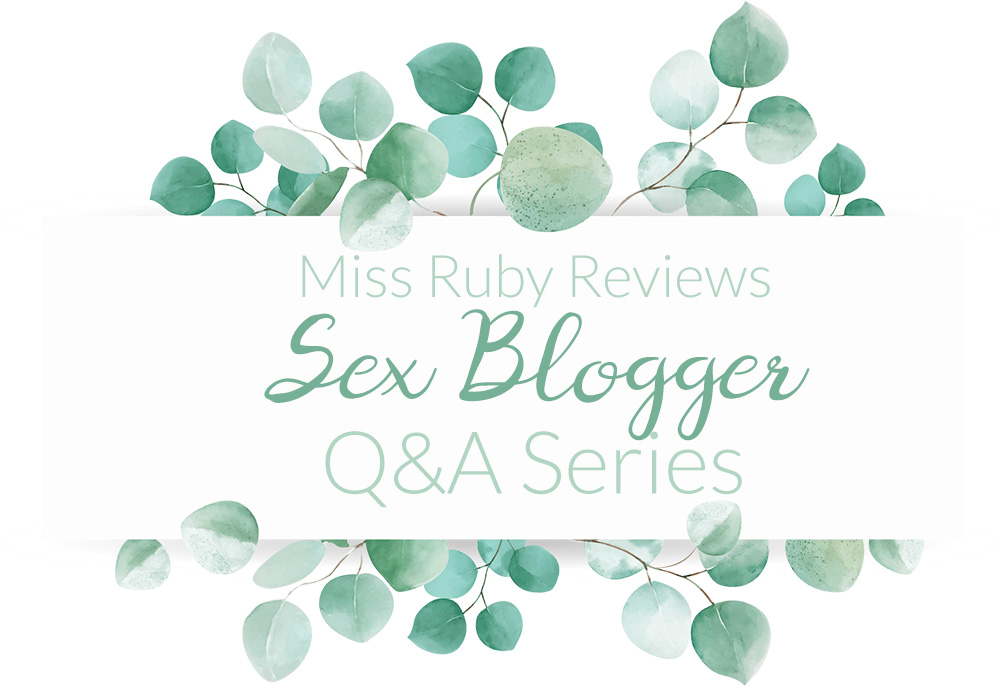 This series was created to highlight sex bloggers (new and old) to my readers. If you'd like your sex blog featured, please read my instructions and get in touch!
LILITH'S TOYROOM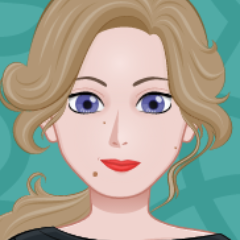 Which sex-related blog(s) do you run and how long have you been at it? By what name may we call you?
Sexxx Advice and Lilith's Toyroom. I go by LilithRose.
Sum up your blog (such as theme, goal, focus, quirkiness, uniqueness).
Right now my blog is pretty basic. But I guess my theme would be funky!! It is all sex toy, menstrual product, and book reviews. I want to do position/sex advice of the month. Vaginal health posts .I also want to do movie/porn reviews. Also lingerie reviews and adult related class reviews. In the future, I would love to expand to a women's health and lifestyle blog. With reviews on makeup and home products along with fashion and travel!!! But I am not there yet. I need to get more focused and use my time wiser!!!
What is your blog's "creation story"? Why was it born? Did any already-established bloggers inspire you?
I discovered sex toy blogging was a thing while watching Lovehoney's TV show, The Joy of Sex Toys! I then started researching it, and came across ohjoysextoy and I was inspired and wanted to do a site like hers, because I am artistic….but then realized I wasn't that talented and just went about it the regular way! It's probably been a year and a little over a half!
What is your favorite post on your blog to date? Why?
My fave has to be my clone a willy review, it was the easiest to write. It just flowed out of me. I was so proud of how well it came out, and couldn't wait to share with the internet!
What does "sex-positive" mean to you?
Not slut-shaming, being open to try/learn about new things, and not judging others for there tastes in the bedroom no matter how "different." Also not judging others for their sexual preference or identity!
Have you found any friends (or heroes) in the sex blogging community?
My hero's would be OhJoySexToy and HeyEpiphora! I haven't made any friends yet!
How important (or unimportant) is anonymity to you?
I feel it is important because of my current job, and also in case of future careers it may be a hindrance if I am exposed. But if I end up going down my dream path, then if I was exposed as a sex blogger it would not be a big deal and really I could come out as myself and be proud of my blog work!
If one of these readers becomes your biggest fan, where can they follow you on social media?
I am @fashi0nablynumb on Twitter
Do you consider yourself an advocate/supporter/ally for any minority groups?
I have friends in the porn industry, friends who are working girls, and I also do camming from time to time, so I am a big supporter of sex worker rights! I also support ACAF! I also am an advocate for trans equality since one of my favorite people is a trans woman, and has been one since way back before it was somewhat accepted and I witnessed the hate it brought her way!
Have you ever had anything bizarre or horrible or funny or amazing happen as a result of blogging?
No, I wish, I would love to have a amazing situation happen to me like epiphora where someone would just send me their unwanted sibian, or liberator furniture out of the kindness of their heart! haha. I also would love to meet someone like James Deen (or Bonnie Rotten) as a result of my sex toy reviewing like Sunny Megatron got to! (Speaking of Sunny she is a hero of mine also!!!!)
For sex toy users: Imagine your plane is crashing near a deserted, gorgeous island. Before you jump into your lifeboat, you fumble through your bags to find the perfect sex toy to use until you're rescued (by awfully good-looking sailors, obviously). Which toy did you choose?
Obviously I would be torn between my Satisfyer 2 and my Vixen Mustang! I would want my Mustang for the filling feeling, plus it is my most used toy. My Satisfyer I would want for the orgasm guarantee! I would take whichever I found first I suppose, and be happy! But the Mustang would be the smarter choice because once the Satisfyer battery died it would be worthless to me!
Has sex blogging shaped/influenced you in a broader "real-life" sense? (i.e, your worldview, your personality, your confidence?
I am for sure more adventurous, I have tried anal plugs, and I am also go to a rope bondage class this month, and I have plans to attend a BDSM club in the near future!! I am also getting to educate my friends, (even older ones) on sex related things, which is awesome that has always been a passion of mine, and now I have the respect to be listened to!!!
Introvert or extrovert? Cats or dogs? Coffee or tea?
I'm a little of both, depends on the situation. Usually I'm pretty much an extrovert in social situations with people I know well. But with strangers or someone who I feel I am beneath then I am an introvert. I also am more of a hermit stay home and read and play on the internet, over going out! I also like both cats and dogs, my #1 would be a pitbull, then cats!!! I also like coffee and tea, I drink more coffee currently because its always brewing at my house and my last house. But if it wasn't then I would go for tea. I prefer the tastes and options that tea provides. Since I do not add an sweaters or creams to either tea or coffee, I take it as is. My favorite is jasmine tea, or one of those passion teas!!!
What are the top 1-3 factors that keep you blogging? What's keeping you here?
Well the #1 thing would be that it helps me improve my writing skills and use my creativity! It makes it possible for me to also learn to do video reviews. I am slowly learning how to edit videos which is great!!!
The next would be that it also helps me to pay more attention to every sensation, which in turn helps me to be more into it and less in my head thinking of other things. It also makes me find the time to play with myself something I would never find the time to do if I didn't have to write something for someone!
The third factor would be the fact that I enjoy setting goals for myself. Mine is that I want to keep growing my blog and become super successful at blogging like CaraSutra and Epiphora. I love when people want me and not the other way around, and in a few years from now I would like to have companies reaching out to me.
I also would love to make money from blogging, and also I want to grow my reader list and be able to be helpful to a lot of women!!!
Basically I'm in it for the selfish reason of bettering myself and then for helping women to find the right toy for them. So they don't have to go through the same issues as me which is buying junk toys that don't get you off.
Lastly, what advice would you give to readers who are considering starting a sex blog of their own?
My advice for anyone looking to get into reviewing would be to make sure you are passionate about it and educate yourself. Also make sure you have the time to invest in it, because it takes a lot more time then one would think!!!
Last Updated on April 24, 2020 by Miss Ruby