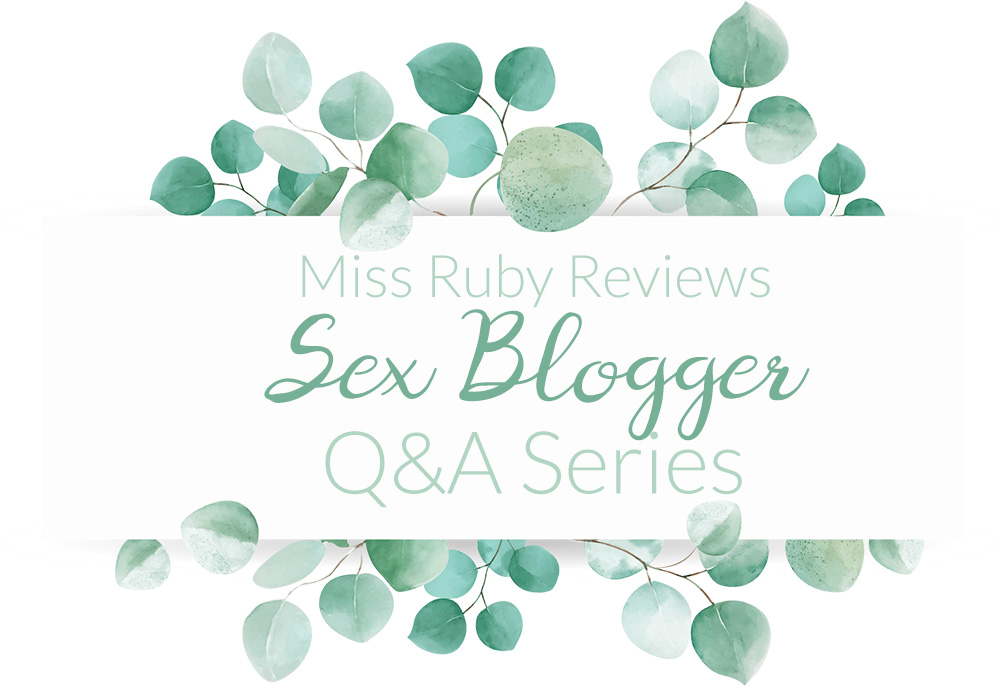 This series was created to highlight sex bloggers (new and old) to my readers. If you'd like your sex blog featured, please read my instructions and get in touch!
GAY IN THE MIDDLE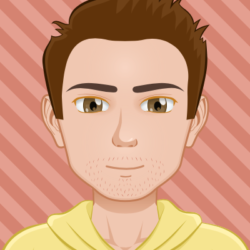 Which sex-related blog(s) do you run and how long have you been at it? By what name may we call you?
My name is Xander and I have been running Gay In The Middle since August 2016, so I'm fairly new to the sex toy reviewing industry.
Sum up your blog (such as theme, goal, focus, quirkiness, uniqueness).
A sex-positive blog where I talk about sex toys and things I like/think people should know about.
What is your blog's "creation story"? Why was it born? Did any already-established bloggers inspire you?
Gay In The Middle was born from the lack of male-focused and, especially, Australian-based sex blogs that I was having difficulty finding when it came to wanting to know if spending over $100 on a sex toy was worth it. I was inspired, I'd say, from the collective of blogs that already existed and who had helped me gain a better understating of a LOT of sex related things.
What is your favourite post on your blog to date? Why? 
My favourite review I've written would be for the Fleshjack GO Surge. It's still one of my favourites and I think anyone with a penis should definitely invest in one.
What does "sex-positive" mean to you?
To me, sex-positive means being able to discuss sex related topics openly and comfortably. There is this ridiculous stigma associated with anything even remotely related to sex, and running my blog has really helped me with being open about it.
If one of these readers becomes your biggest fan, where can they follow you on social media?
Twitter @GayInTheMiddle
Tumblr
For sex toy users: Imagine your plane is crashing near a deserted, gorgeous island. Before you jump into your lifeboat, you fumble through your bags to find the perfect sex toy to use until you're rescued (by awfully good-looking sailors, obviously). Which toy did you choose?
If this island has electricity I'd be bringing along my Rechargeable Bodywand with the stroker attachment. That thing is a beast. If I've gotta go without power, then I'd take my Njoy pFun Plug.
Has sex blogging shaped/influenced you in a broader "real-life" sense? (i.e, your worldview, your personality, your confidence?)
Sex blogging has brought me out of my shell. Never in a million years did I ever picture myself explaining the benefits of a prostate massager to my closest friends, but it's something I now do at least once a week.
Introvert or extrovert? Cats or dogs? Coffee or tea?
Introverted a.f
Cats? Dogs? Why can't I have both?
I prefer Milo. It's an aussie "supplement" drink that's definitely not healthy and tastes great.
If you could magically and instantaneously change something about this industry (i.e., sex toy industry, erotica, porn, sex education, etc), what would you change?
Aw man, I don't even know where to start with this but if I could change one right now? It should be mandatory for sex toy companies to provide customers with extensive safety information in regards to product material, ingredients, etc.
What are the top 1-3 factors that keep you blogging? What's keeping you here?
Positive reinforcement from the people close to me who know what I do and don't have an issue with it.
Knowing that even if one of my articles gets through to one person, then I know that what I'm what doing is worth it.
Being able to increase my knowledge about the sex industry and then being able to share that knowledge with my followers.
Lastly, what advice would you give to readers who are considering starting a sex blog of their own?
If you struggle with anything, don't be afraid to reach out to others in the industry because, chances are, if you have a question, someone surely has an answer. And, as a writer, definitely brush up on your adjectives. You'd be surprised at how many times you'll find yourself at a loss for words when it comes to toys that blow your mind.
Last Updated on April 24, 2020 by Miss Ruby