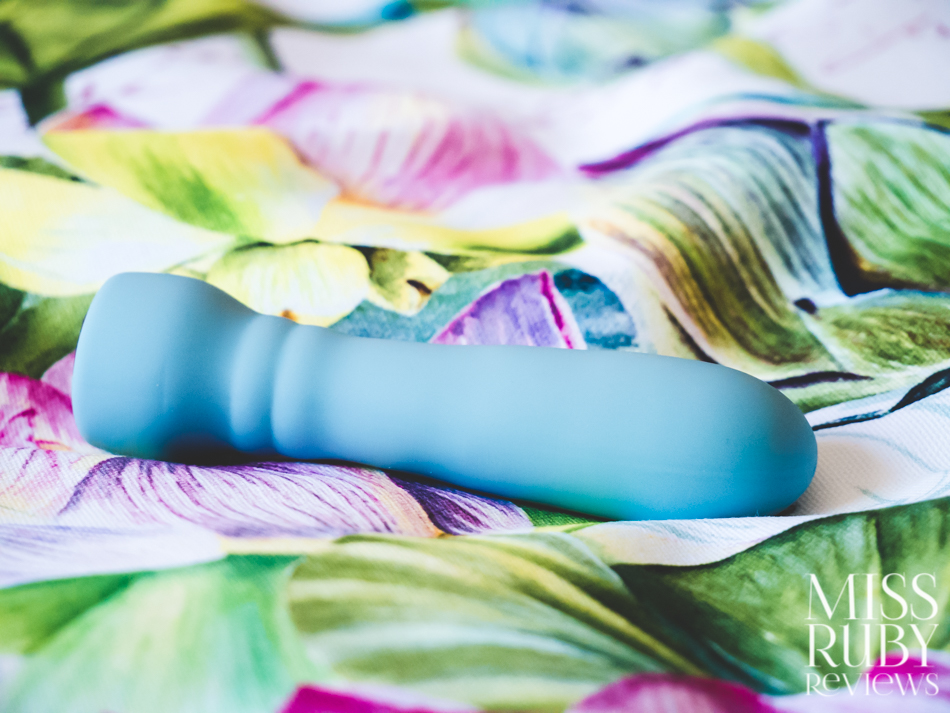 A new toy by the brand that gave me one of my favourite bullets ever… Read on for my FemmeFunn Booster Bullet review!

Physical Details | How to Use | Packaging | Material and Care | My Experience | Overall
Physical Details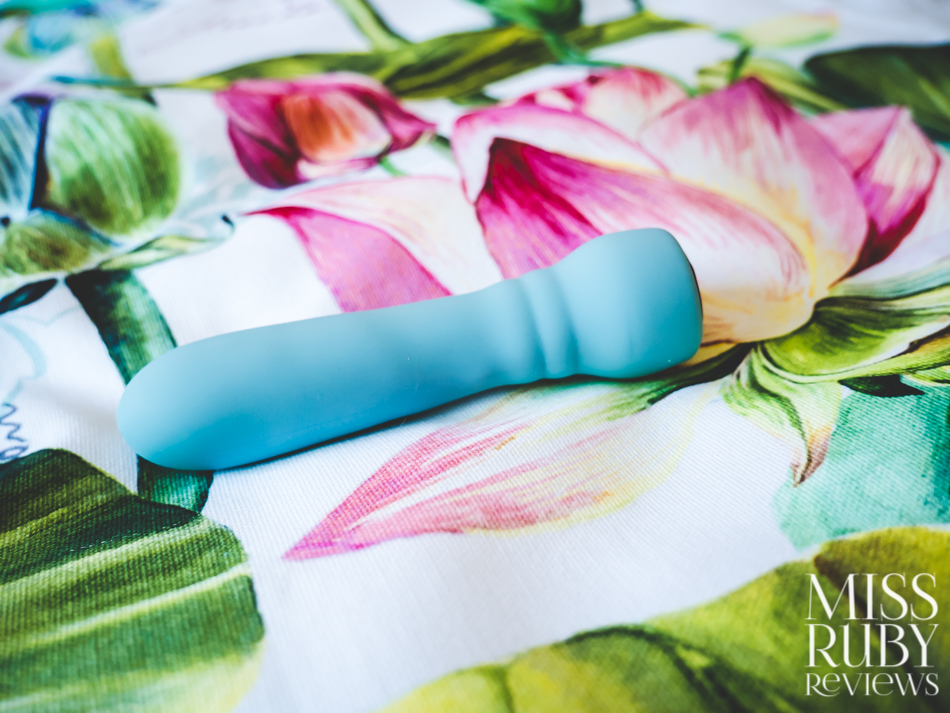 FemmeFunn is a brand that snagged my rapt attention a couple of years ago when I reviewed the FemmeFunn Ultra Bullet. It was almost the strongest tiny vibrator I'd ever tried, and it quickly became a bedtime favourite because of its incredible battery shelf-life. While pricier toys like the Tango blow through their battery quickly and need frequent recharging, the Ultra Bullet took weeks of regular use before it needed another charge.
The FemmeFunn Booster Bullet is a petite, palm-sized clitoral vibrator. With a bendy (yet un-squishable) body and a rounded tip, it's best suited for people who love pinpoint stimulation but don't need a sharp ridge (like the kind you'd find at the tip of a Tango).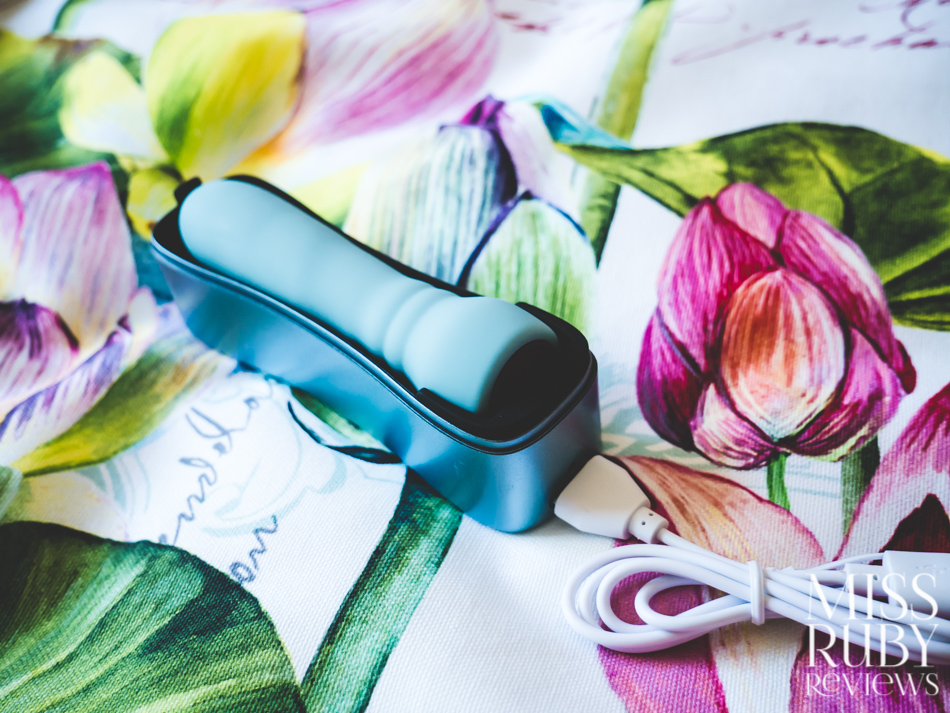 It's lightweight and innocent looking enough, in this matte, soft dusty blue colour. I adore this colour – dusty blue is quite timeless, and less jarring than neon sex toys. If you prefer a more traditional colour, it also comes in Dark Fuchsia and Purple.
I usually talk about vibration strength in this section, but today you'll find it under "My Experience" below.
How to Use the FemmeFunn Booster Bullet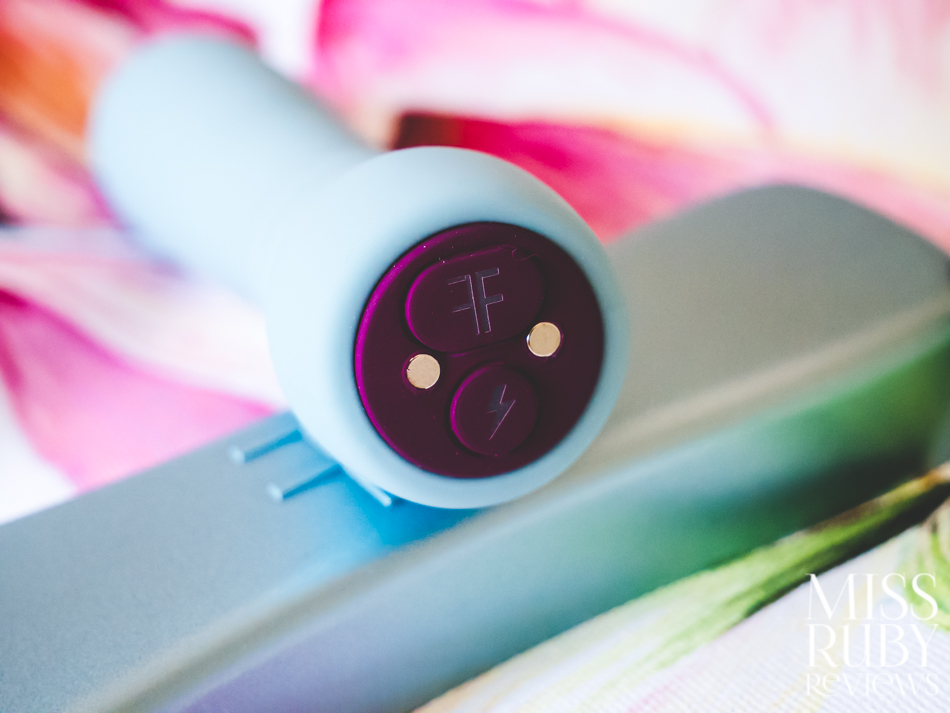 Above: The Booster has two buttons (ꟻF and ϟ). The charging pins can be seen.
Turn on the FemmeFunn Booster Bullet by pressing the ꟻF button for 2 seconds.
Keep pressing the ꟻF button to go through each of the 20 modes.
Apply to your body. Though designed for clitoral use, it can be used anywhere and against whatever body part you have (except anally, as it doesn't have a sufficiently flared base). It provides firm, pinpoint stimulation.
Pressing the ϟ lightning button will activate Boost mode; the vibe will go to its most powerful speed for 10 seconds then go back to what it was before.
When you're finished, just hold the ꟻF button for a few seconds to turn off.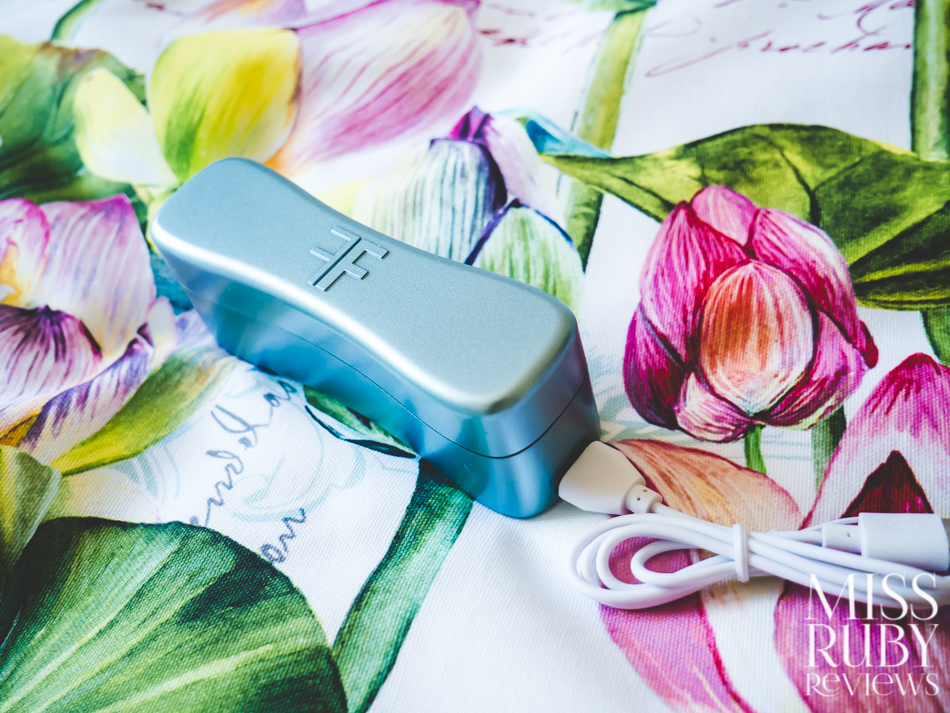 Charging: The FemmeFunn Booster Bullet comes with a handy little charging/storage case. While the bullet can be charged with or without the case using the magnetic pins at the base of the toy, I much prefer charging while it lies snugly inside. The plastic box keeps the Booster dust-free and discreet while charging at my computer. A full charge will get you just over an hour of playtime.
Packaging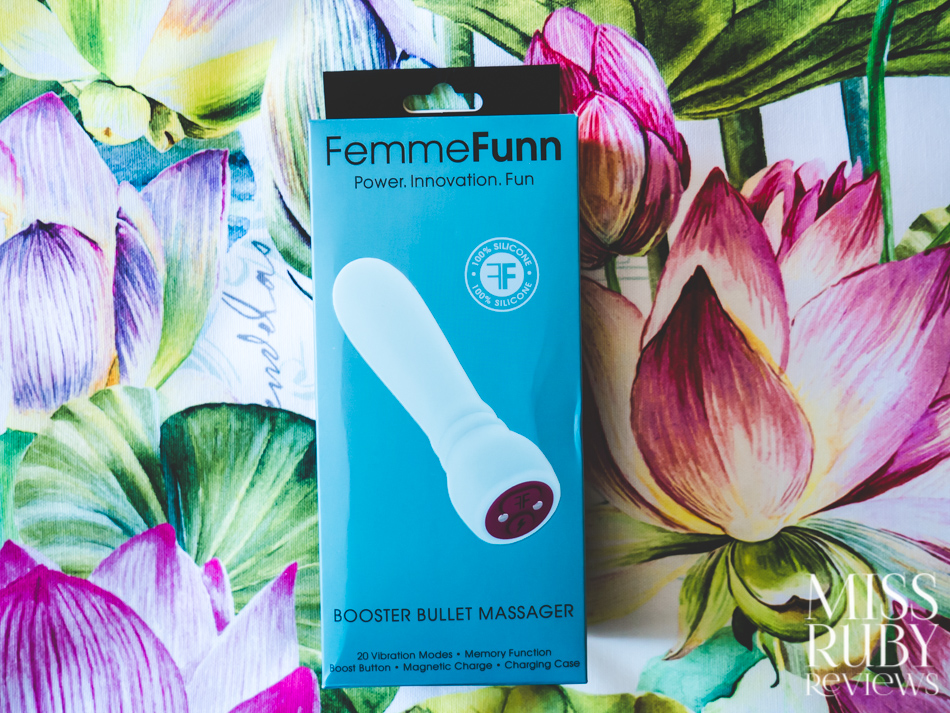 The FemmeFunn Booster Bullet comes in simple packaging in a pastel colour to match your bullet. It's not super luxurious, but hey, it does the job.
Inside the box, you receive the Booster Bullet, the charging/storage case, a USB charging cord, and a quick user manual.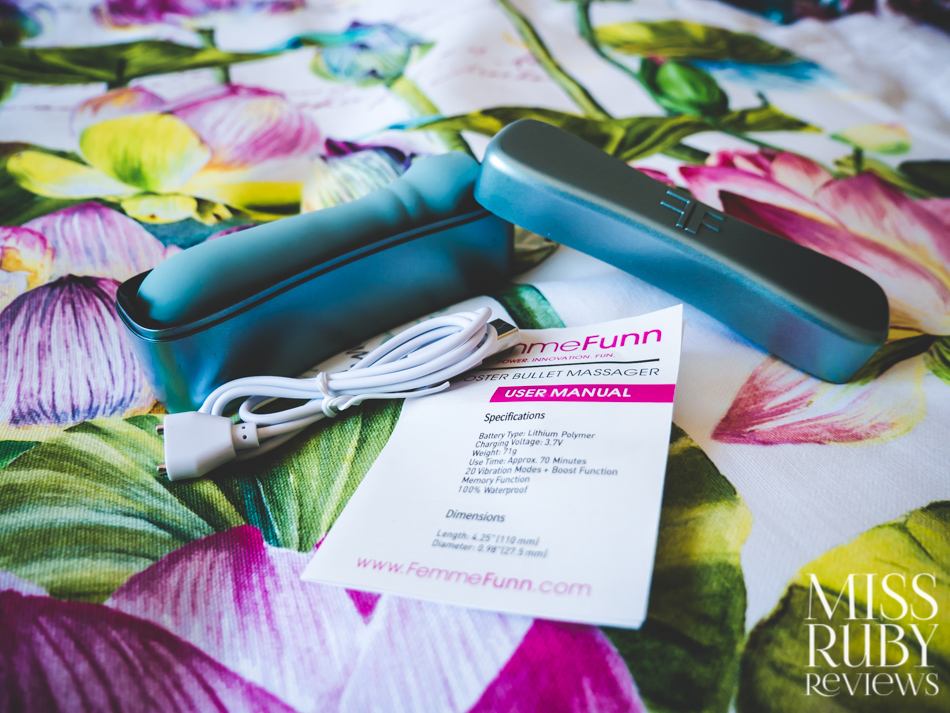 Material and Care
The FemmeFunn Booster Bullet is made from silicone, making it bodysafe (non-porous and non-toxic). This silicone is matte and silky to the touch.
It's also 100% waterproof, making it easy to clean. I simply wash with warm, soapy water before and after each use and air dry it before putting it in the storage case.
If you want to add lubricant (never a bad idea), choose a good quality water-based one like this one.
My Experience /review of the FemmeFunn Booster Bullet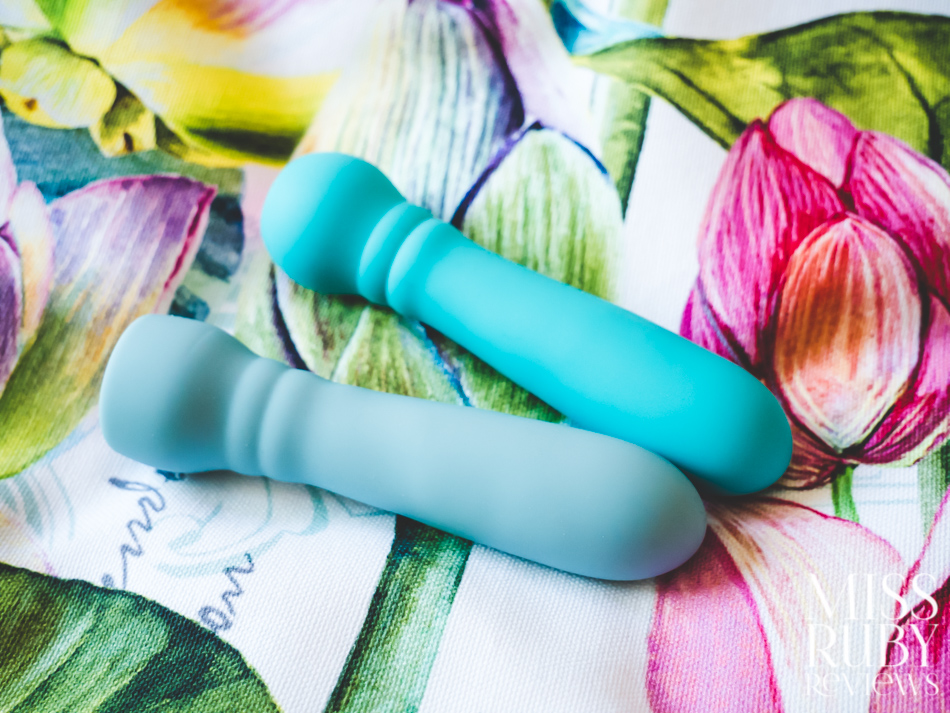 Above: the FemmeFunn Booster Bullet (bottom) and the Ultra Bullet (top)
The FemmeFunn Booster Bullet certainly at first glance seems very similar to the Ultra Bullet. But how do they compare, in detail?
1. They're about the same size and shape. The FemmeFunn Booster Bullet is a pinch shorter than the Ultra Bullet, but just as wide. They have a nearly identical shape; the only real difference is that the Booster Bullet has a squarer base. They also bend in the same way, each weighs the same, and are both waterproof.
2. The Booster Bullet has more buttons. While the original Ultra Bullet was controlled by one button, the Booster Bullet switches things up by adding the boost (lightning ϟ) button. I usually use toys at the top speed, so didn't find this boost button particularly useful. But, if you're someone that loves patterns, or using lower speeds, this button will be handy if you're wanting a temporary kick to speed things up.
3. Both have a memory function. When you turn off either of these toys, it'll remember the last setting used, so that when you turn it on again, it picks up where you left it. Don't worry though — when you turn it on, it will flip to the most recently used setting, but when you press the ꟻF button again it'll start at mode #1 (lowest steady state). I've used toys whose memory function inserted you mid-cycle where you left it, which is super irritating — because it means that to get to a previous mode that you accidentally flipped past, you'd have to go through all 10+ functions. FemmeFunn seemed to keep this in mind though (thankfully), and their memory function still keeps you close to mode #1.
Above: the FemmeFunn Booster Bullet (left) and the Ultra Bullet (right)
4. They have the same amount of speeds/patterns. Both the Booster Bullet and the original Ultra Bullet will give you 3 increasingly strong steady states, then 17 patterns. And yep, the same patterns are available in each, in the same order.
5. The Booster comes with a fancy case. That shiny hard case is quite nice. On the flip side, you can't store the USB charging cord inside the case, so you're left with a loose floating cable. On the other hand, the Ultra Bullet comes with a fabric drawstring pouch that has enough room for the cable as well. It's not pretty, but it's functional.
6. They sound and feel the same. Yup, these feel equally as strong and rumbly, and are just as quiet as each other. I did the double-blind test and don't think the Booster Bullet is stronger or weaker than the original Ultra Bullet. In other words, asides from the Booster having the boost/turbo function, they seem to have the same motor. That's great news, because the original Ultra Bullet has given me hundreds of orgasms in the last 2 years. The Booster Bullet is already on track to do the same – it's a very pleasurable toy, with a good amount of rumble, some buzz, and great strength.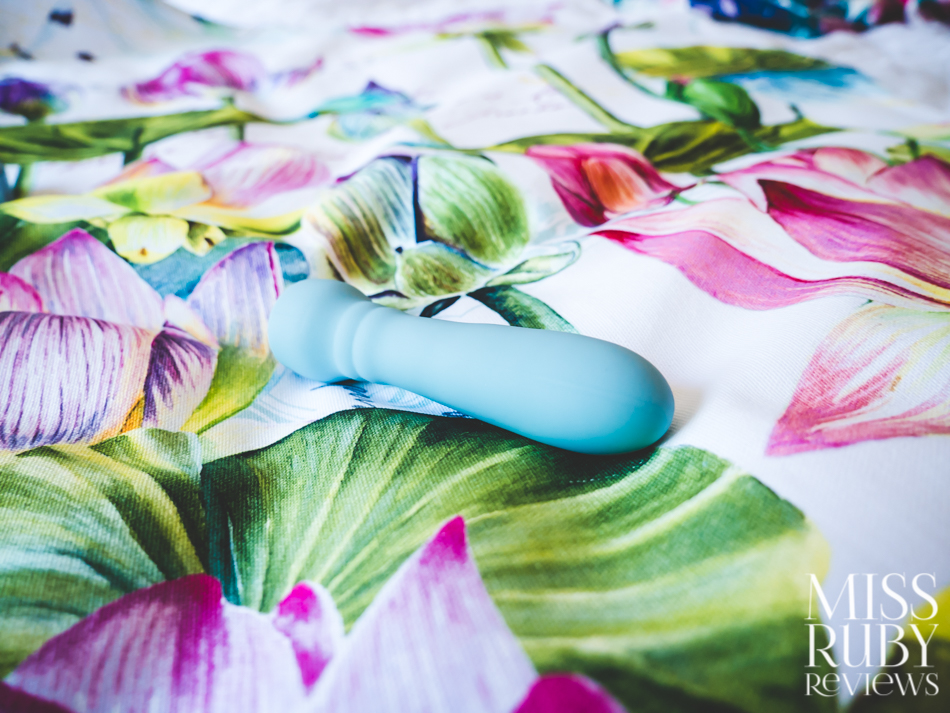 7. The Booster Bullet is more pricey. The original Ultra Bullet rings in at $49 USD, whereas the Booster Bullet is $20 more at $69 USD.
Keep in mind, you can get 15% off the $49 price of the Ultra Bullet with my coupon code RUBYFUNN, bringing it down to $42.50 USD. 
And you can get 10% off the Booster Bullet with coupon RUBY, bringing it down to $62.96 USD.
Overall thoughts – FemmeFunn Booster Bullet review
Essentially, the FemmeFunn Booster Bullet and the FemmeFunn Ultra Bullet are the same toy. They're equally as strong, quiet, and roughly have the same shape.
So, if you're okay without the frills, you may as well pick up the cheaper option, the FemmeFunn Ultra Bullet,
However, if you're picky about colour and want slightly more features (boost/turbo mode & a hard storage case), you'll want to go for the FemmeFunn Booster Bullet. The Ultra Bullet only comes in bright neon colours, whereas the Booster Bullet gives a much prettier selection.
Both of these can be purchased at Peepshow Toys! Why do I like Peepshow Toys? They ship internationally, only carry body-safe products, and you can get a 10% discount off your whole purchase with coupon code RUBY. 

See below for my FemmeFunn Booster Bullet review summary.
FemmeFunn Booster Bullet review summary
Overall Thoughts - 9.2
9.2
$69
PROS
Strong
Bodysafe & Waterproof
Moderately quiet
Has a nice storage case
Comes in great colours
CONS
Pricier than the Ultra Bullet
Shop Now


Last Updated on March 18, 2023 by Miss Ruby