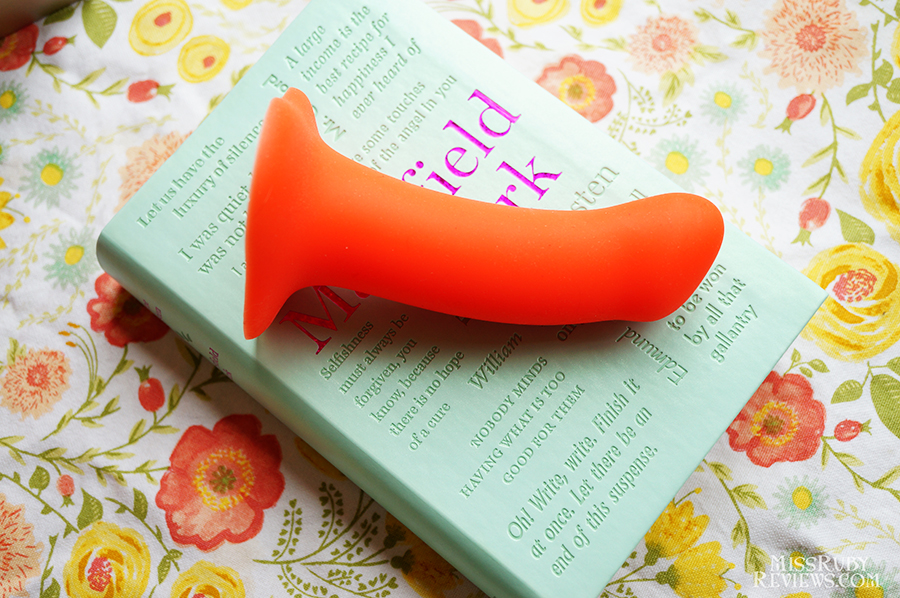 A little while ago, I reviewed the Fun Factory Amor in pink. Though I found the toy to be SUPER cute, I was irritated by its strange, gritty, uncomfortable surface.
A few days after publishing the review, Fun Factory reached out to me to see if they could send me a new Amor, as the texture I described in my original review sounded outdated; I accepted the new Amor in this beautiful Vitamin (orange) colour. For a full run down of the Amor, please check out my previous review.
Fun Factory explained that the model I initially received (the pink one) was likely an older make, from a mold that had more texture. Fun Factory's molds are handmade and maintained; over time, the surface of the molds change and needs to be manually reworked.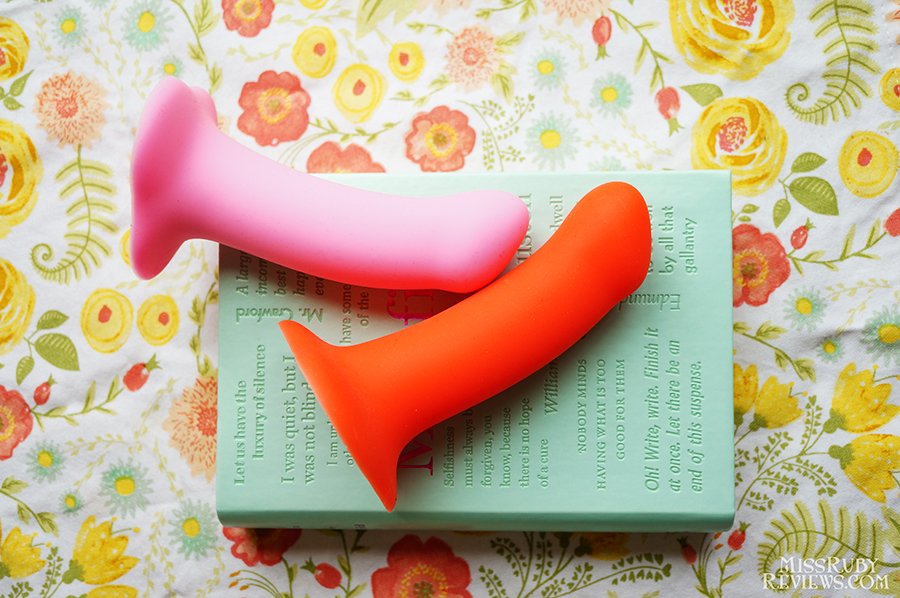 Though you can't tell by sight (only touch), the Vitamin (orange) Amor I received does, indeed, have a much smoother surface than the original pink one. Lubricant glides better and the grittiness isn't overpowering like I found with the pink version.
That isn't to say that there's NO grittiness left; there's still some discernible grit on this model. In use, though, it's not overpowering and it doesn't irritate; had this been the toy I originally received, I would have given it a higher overall score in my initial review. I suspect that the pink Amor I received was, like Fun Factory said, from an older batch of toys; it was also sitting on my shelf for ages while it waited to be reviewed.
Despite this difference in textures, I still think that you'll need to stock up on your water-based lubricant to use this toy. Even this smoother model isn't as surface-texture-free as, say, the Fun Factory Tiger.
Speaking of lubricant, Fun Factory was kind enough to include a bottle of their Fun Factory Toyfluid, a water-based lubricant designed for all silicone toys. Instead of the common squeeze-body type bottle, this has a fine pump. I've tried the lubricant a few times and I'm a fan — it doesn't beat my love for Sliquid but it's pretty damn close. If you're shopping through Fun Factory's own website, you may as well pick up a bottle.
I was even more pleased by the inclusion of a unique medium limited edition Fun Factory Toybag for storing sex toys. It's made from a crinkly, water-resistant, and antimicrobial material, and it perfectly fits my Amor and the 100 ml lube bottle. Thanks, Fun Factory! You can purchase the regular versions directly through Fun Factory (in Small, Medium, and Large).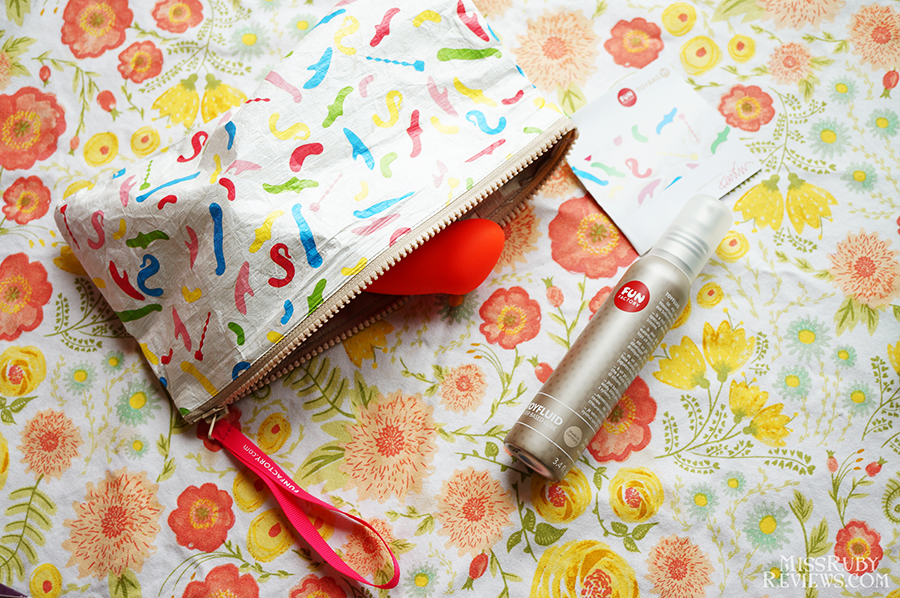 So the TL;DR is that more recent copies of the Fun Factory Amor may have a smoother finish, so you might not notice any issues at all. Of course, it's impossible to know how long a distributor has been holding a toy on their warehouse shelf. There's no way to guarantee the finish of the particular toy you receive, but I suspect at least toys purchased for the rest of this year are smoother.
To purchase the Fun Factory Amor, head on over to Peepshow Toys. You can get 10% off your whole purchase with coupon code RUBY.