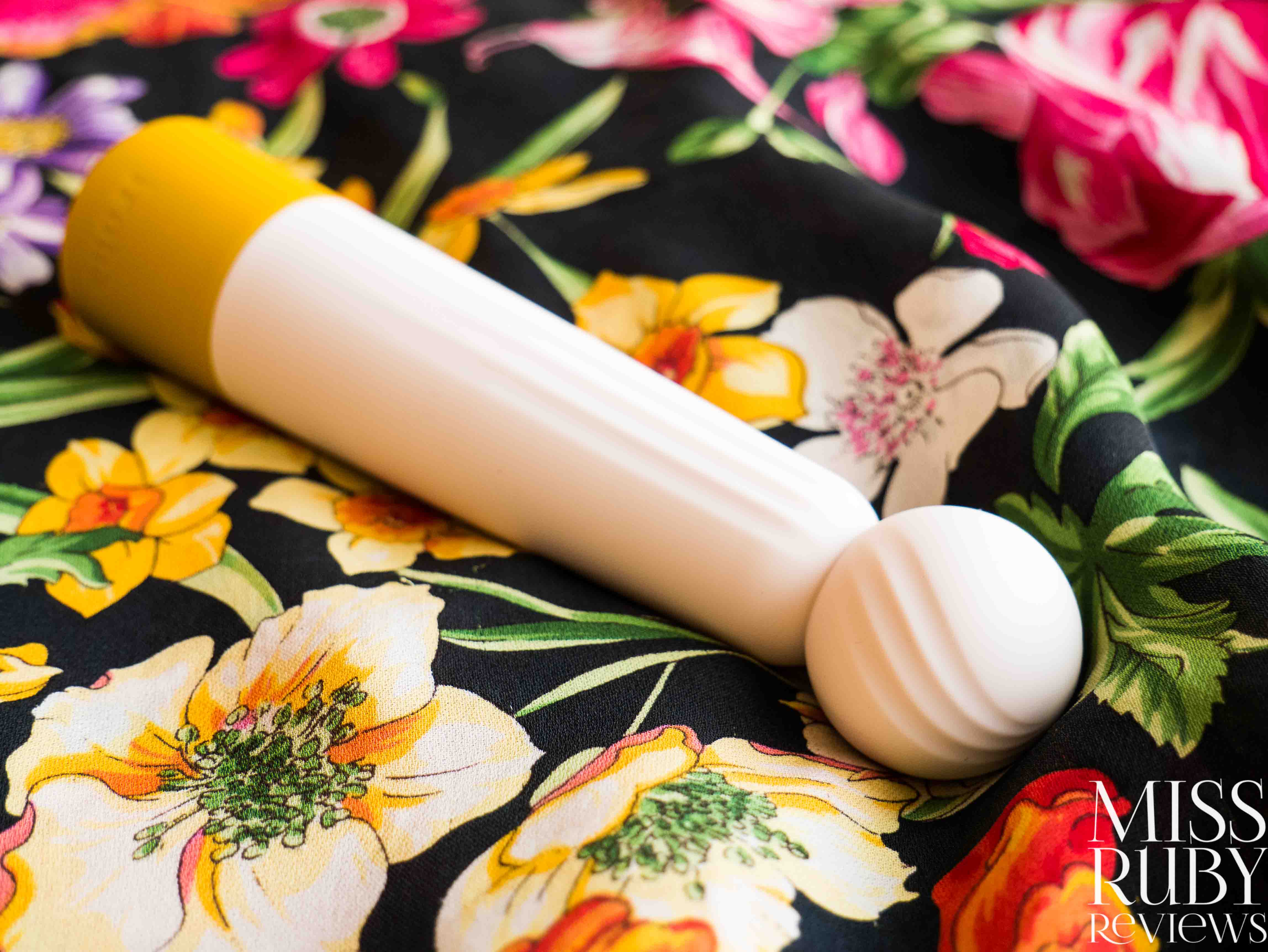 I can't stop touching this one. It's so smooshy! Read on for my Tenga Iroha RIN review!

Physical Details | How to Use | Packaging | Material and Care | My Experience | Overall
Physical Details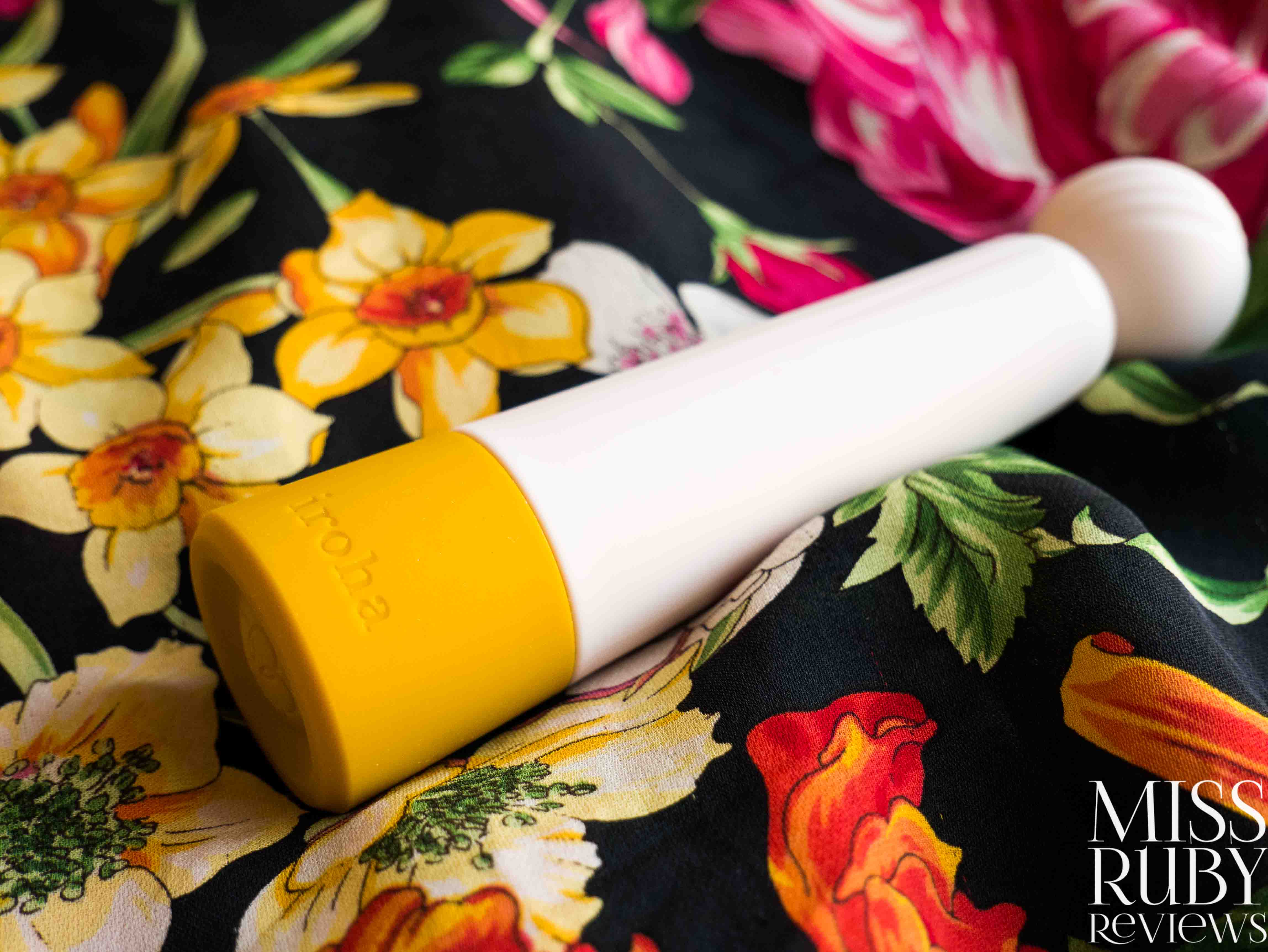 The Tenga Iroha RIN is a helplessly adorable vibrator. Does it kind of look like an over-sized board game piece? Yup. But so cute.
Designed for clitoral stimulation, the Tenga Iroha RIN boasts a silky soft exterior and an incredibly cute design. The tall body peaks at a deliciously squishy spherical orb. That orb is so lovely to look at… I tell Mr. Ruby that it reminds me of a dollop of french vanilla ice-cream.
I got mine in the "KOGANÉ" colour combination, which has a wheat-cream body and a deep golden yellow base (for those of you who don't like yellow, it also comes in: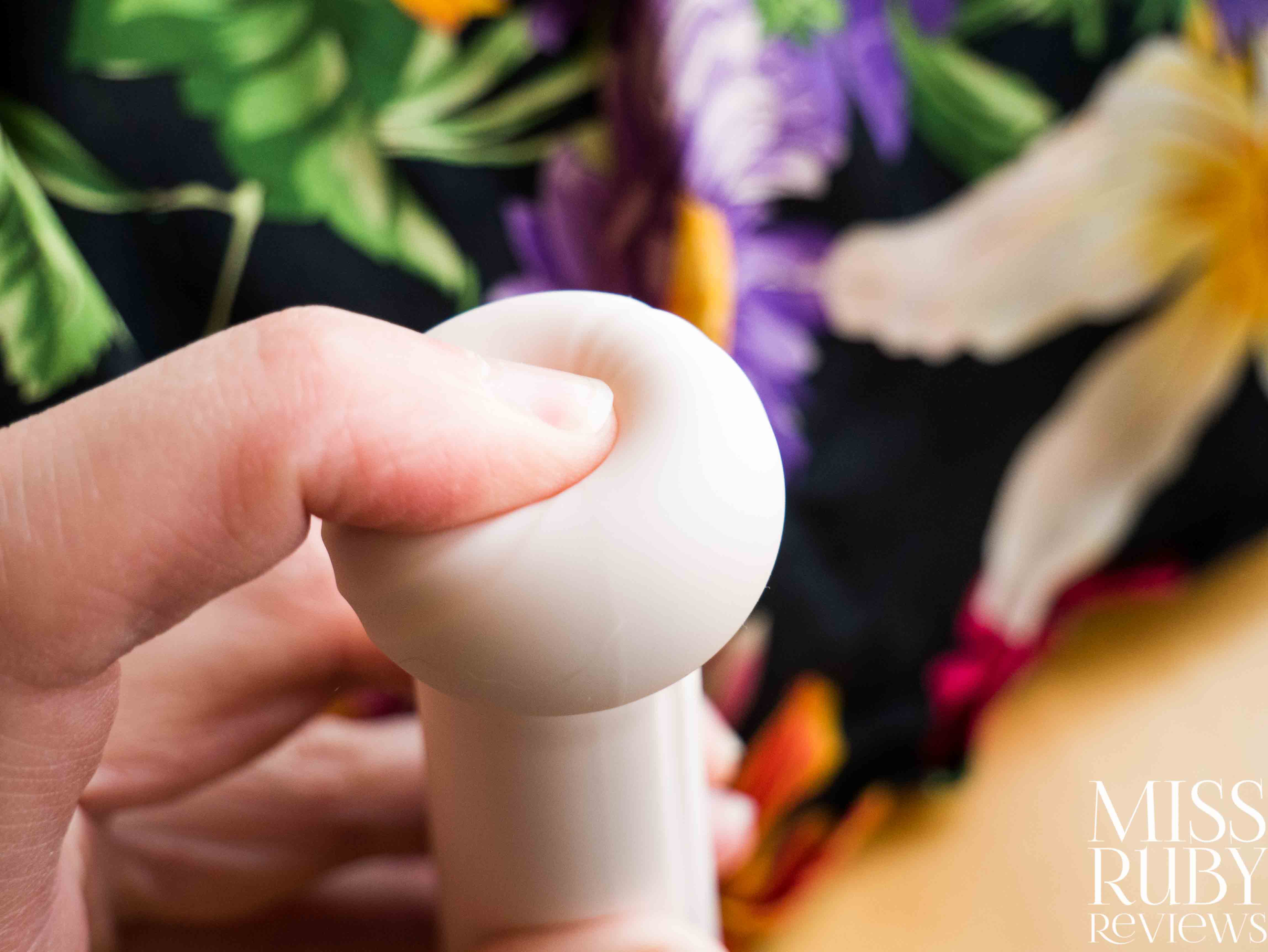 The appealing design, silky body and squishy head gives the overall effect of a delicate, dainty item.
How to Use the Tenga Iroha RIN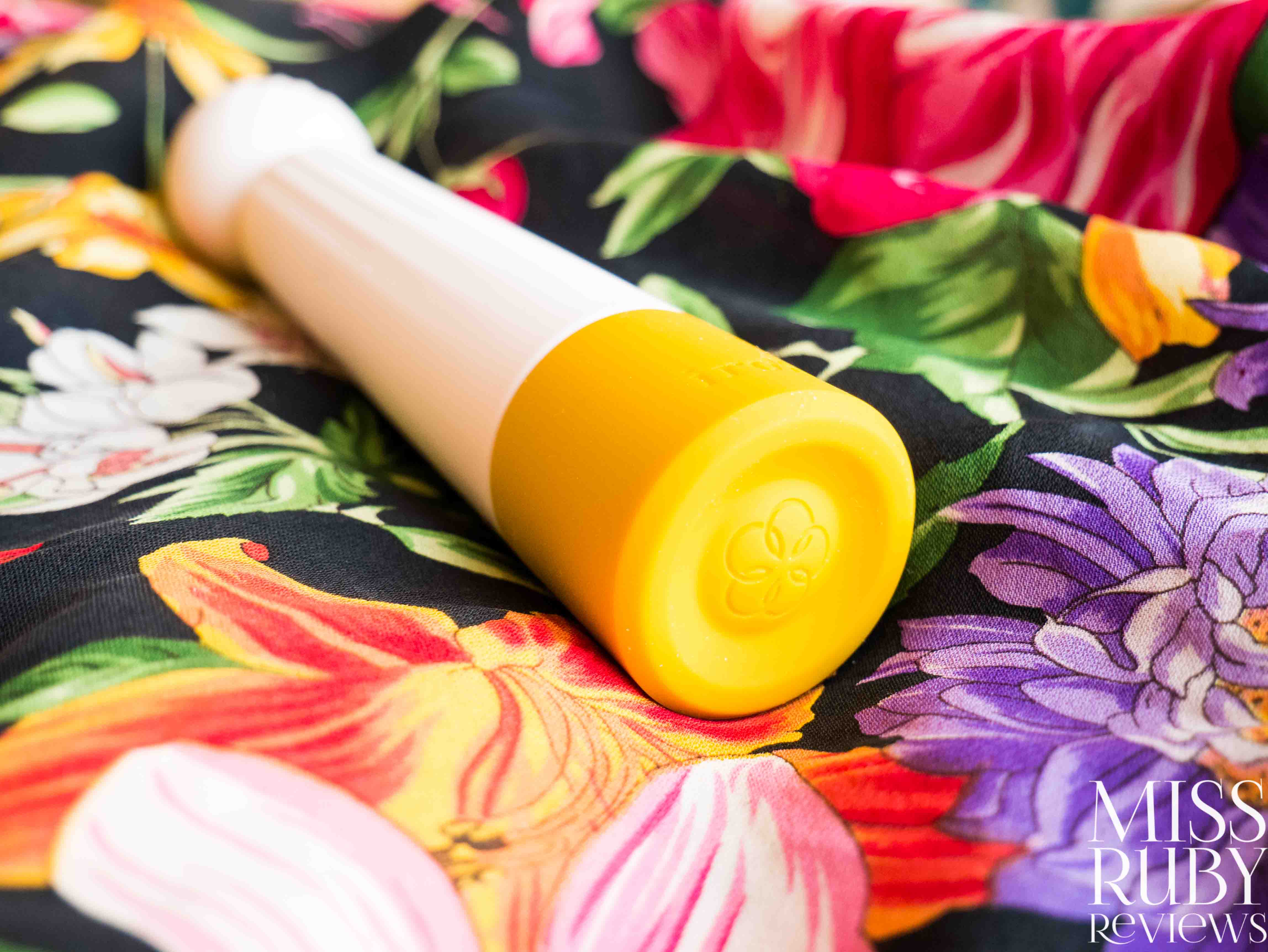 I always try to figure out how to use a toy before reading any instructions, just to test how intuitive it is.
The Tenga Iroha RIN is a battery (AAA) powered vibrator. I failed helplessly with installing the batteries correctly the first time around, and needed to turn to the manual.
To add batteries, twist off the base. It'll reveal a compartment for two AAA batteries. Don't be fooled by the two spring-loaded ends in the base – you still need to put in the batteries with one + down and one — down. See the image below to see the + and — battery configuration.
Once you have the batteries in, twist the base back on and press the flower at the base for a couple of seconds.
The Tenga Iroha RIN will turn on at its lowest speed.
Press the button again to cycle through its two higher speeds and its one pulsing pattern.
To turn the Tenga Iroha RIN off, press the button for 2 seconds.
New AAA batteries should get you up to 4 hours of play. If your RIN seems weaker than usual, or won't turn on, try replacing the batteries.
Packaging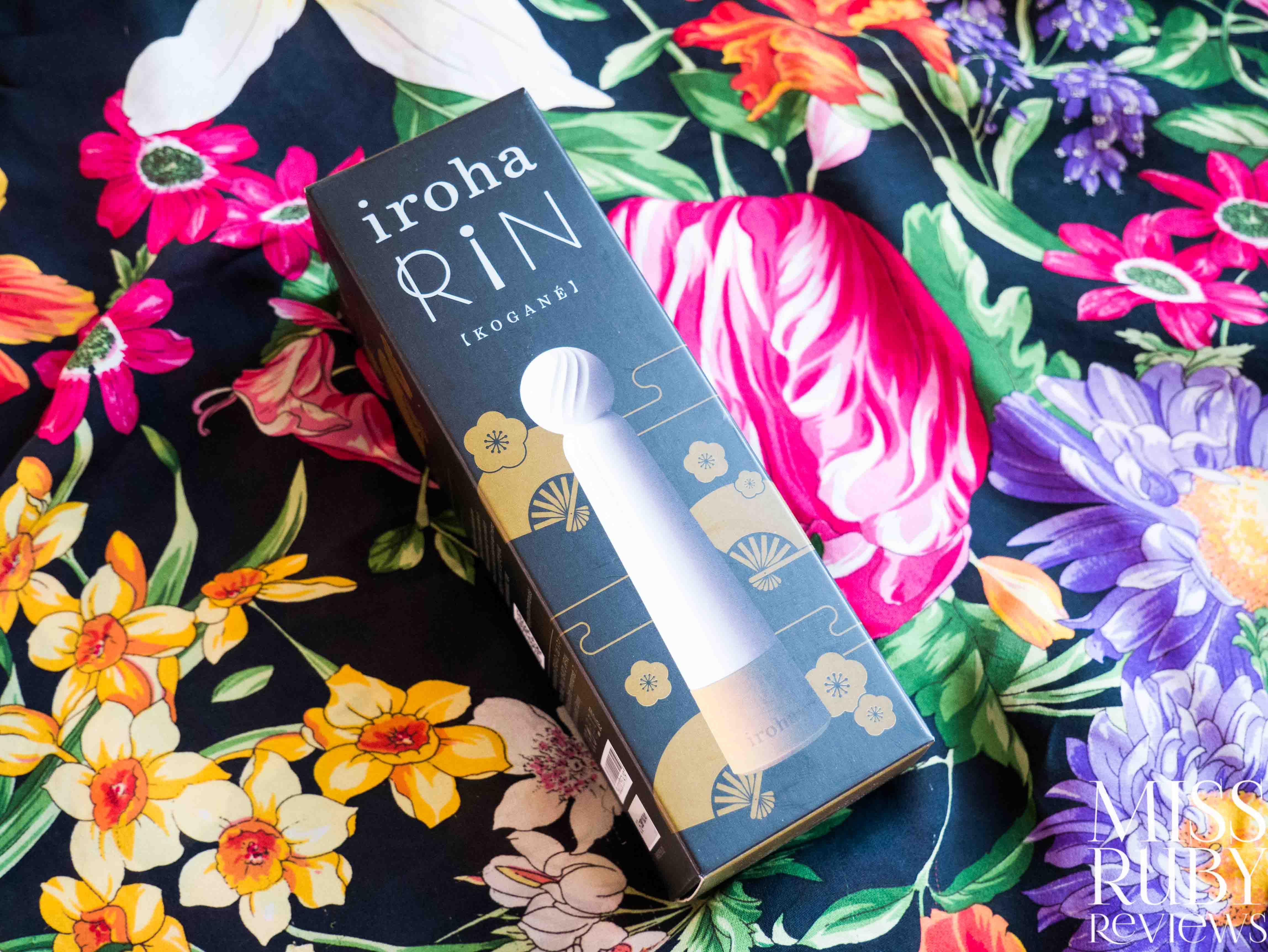 The Tenga Iroha RIN comes in simple, fun packaging. The box is black and yellow, and from the front cover you can't really tell it's a sex toy.
Inside the box, you receive the RIN and two AAA batteries. I didn't get a manual, but you can see the manual here.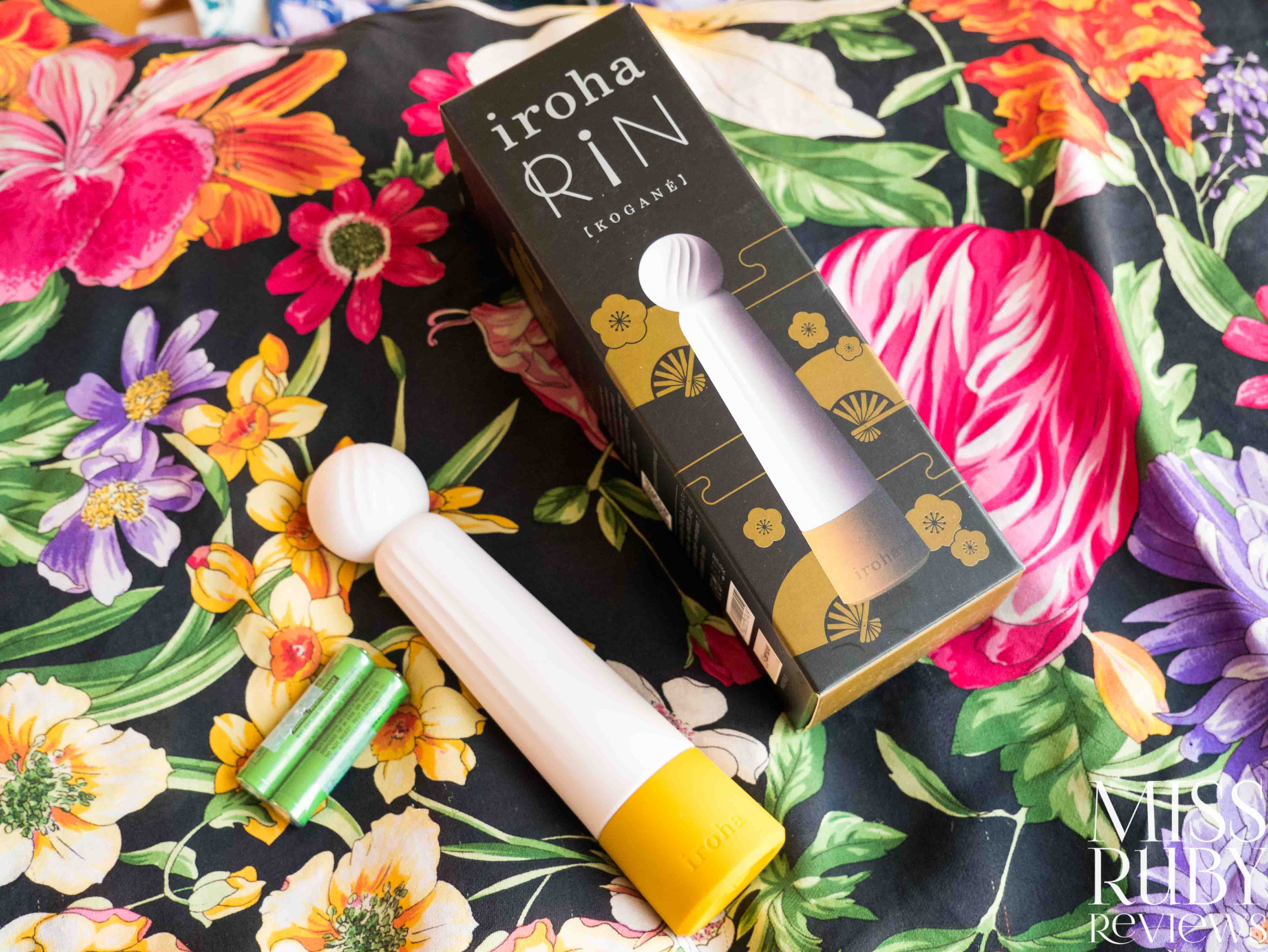 Material and Care
The Tenga Iroha RIN is coated in silky soft silicone. The internal structure is made from ABS plastic.
Silicone is a bodysafe material – non-porous, non-toxic, and free of phthalates — perfect for sex toys.
To clean, I wash with warm, soapy water before and after each use. This toy is waterproof up to 50 cm, but ensure the base is securely in place before putting it near water.
If you'd like to add lubricant, I recommend using a good quality water-based one like my favourite Sliquid H2O.
My Experience with the Tenga Iroha RIN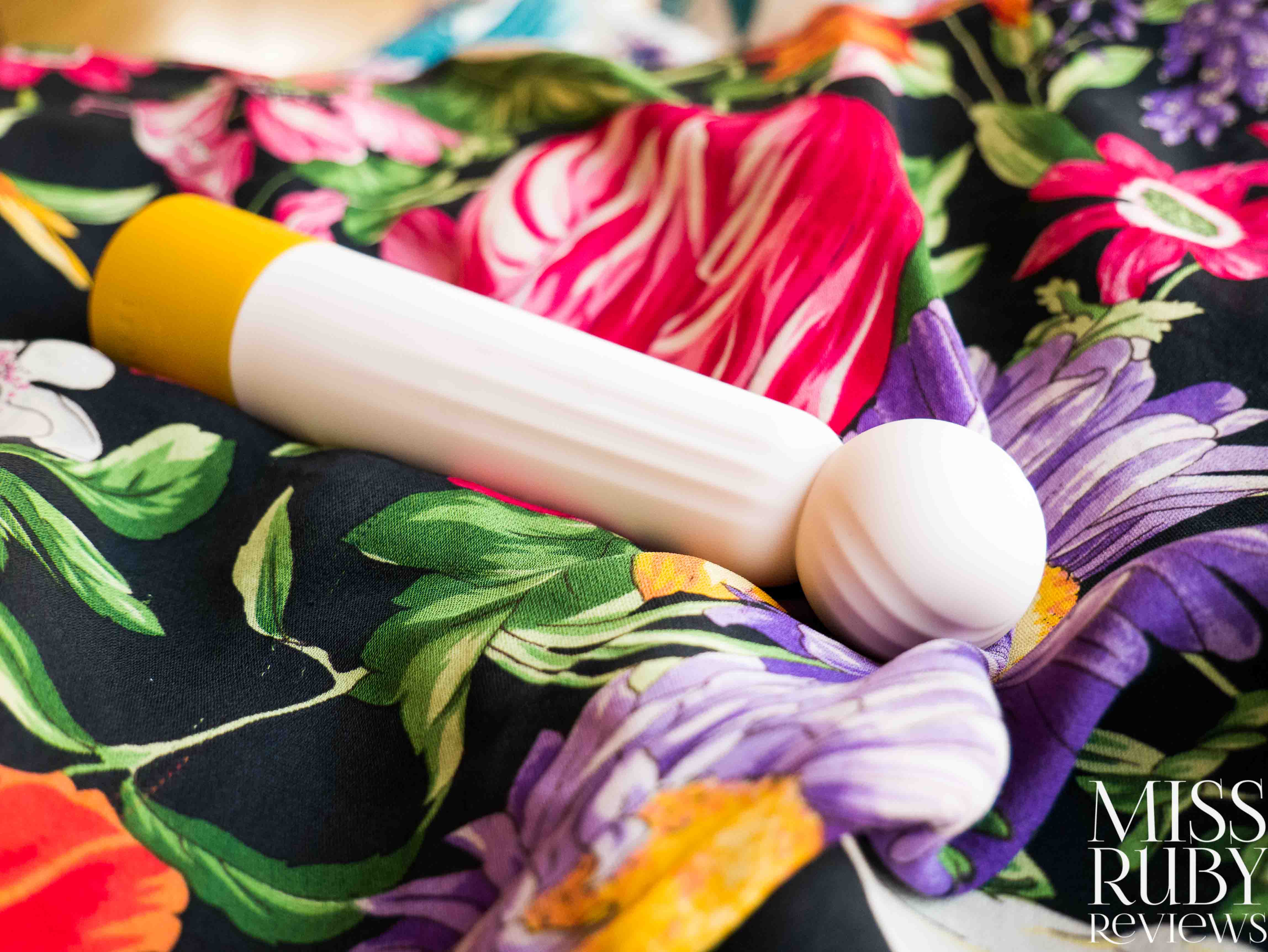 In line with its delicate appearance, the Tenga Iroha RIN has dainty vibrations. The highest level gives gentle stimulation (though gentle, it's more rumbly than I was expecting, which I was pleased to see).
The vibrations are most felt in the neck, right underneath the orb head. The squishy bulbous head dampens the vibrations from there.
To be clear, the Tenga Iroha RIN will not appease power queens, or anyone used to wand strength or Tango strength vibrators. It offers very moderate vibrations, and those vibrations are dispersed over the broad, squishy head. Personally, I couldn't orgasm with the Tenga Iroha RIN. I'm too much of a power queen, and I'm too used to toys like the Doxy Die Cast or the We-Vibe Tango.  I hate to say this — I love that this toy is bodysafe and beautiful, but it's too weak for me.
On the plus side, the Tenga Iroha RIN is virtually soundless. It can't be heard through walls or a closed door.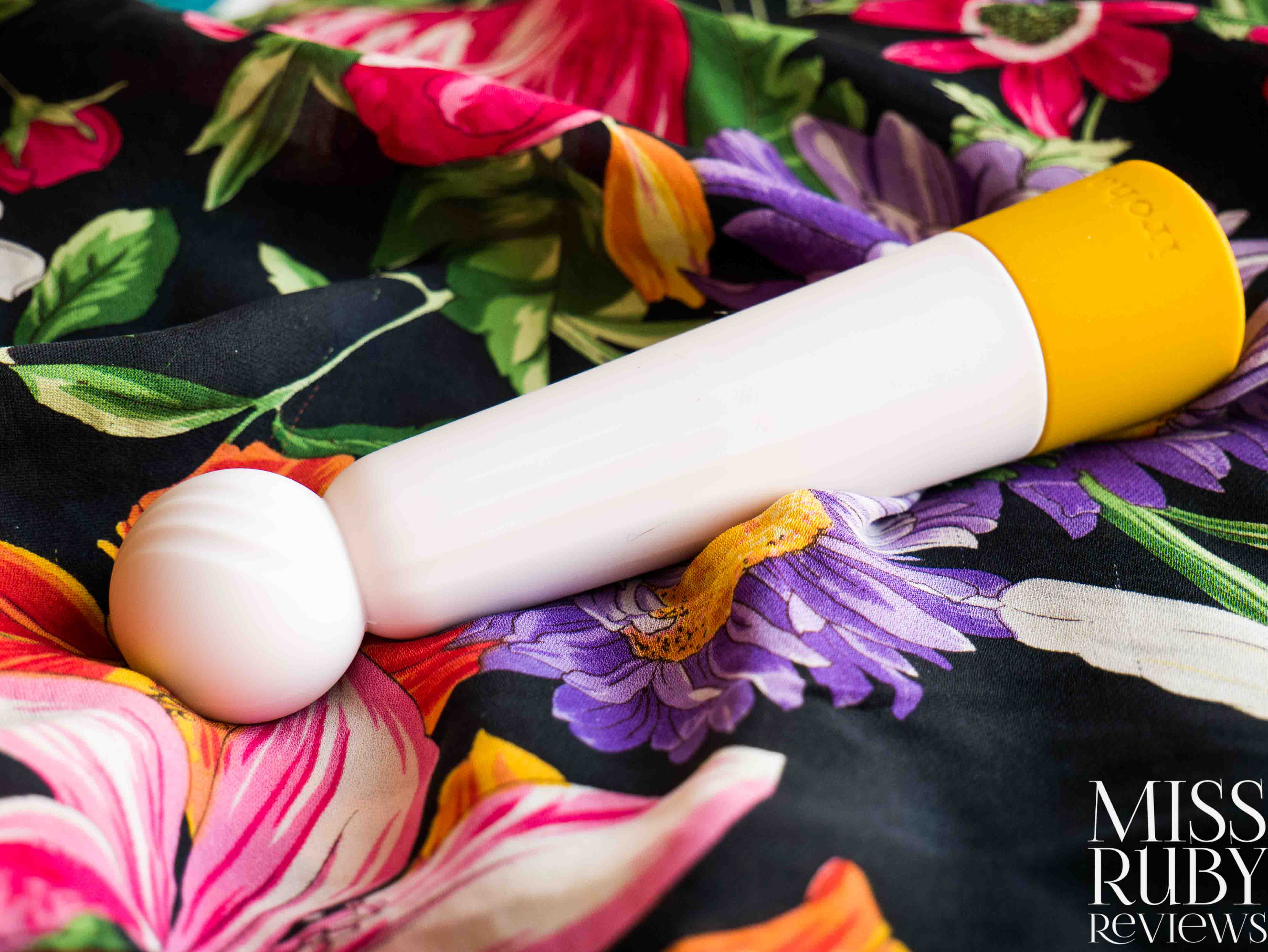 Overall
Despite my love of the Tenga Iroha RIN's cute appearance and squishy, smooshy orb head, the vibrators are too gentle to get me anywhere.
Of course, that's not to say that it'll be too weak for everyone. If you're looking for a gentle, quiet, bodysafe, simple single-button clitoral vibrator, this is one you can get for at SheVibe. If you're looking for something in this price range that's much stronger (but not nearly as pretty), you can opt for the FemmeFunn Ultra Bullet, which sells at SheVibe for only $9 USD more.
See below for my Tenga Iroha RIN review summary!