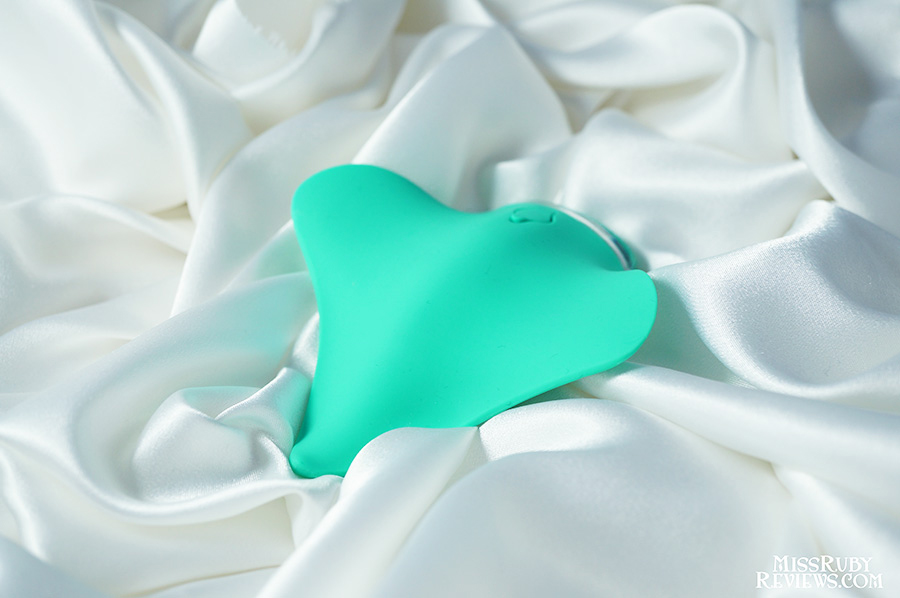 Not a jelly. A manta ray.
Physical Details | Packaging | Material and Care | My Experience | Overall
Physical Details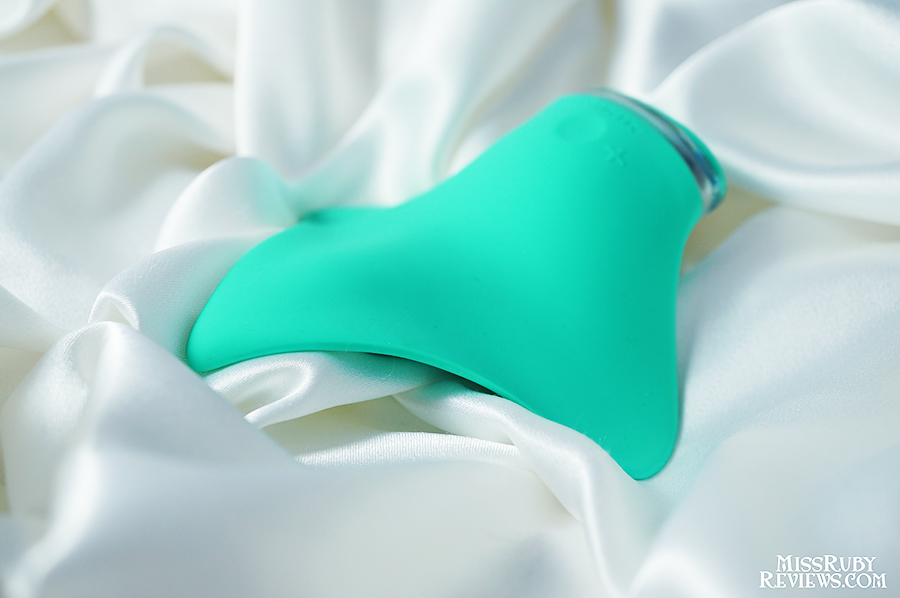 The Mimic by Clandestine Devices is a funky-looking toy. Clearly inspired by the cute-yet-ever-creepy manta ray, the Mimic is designed to stimulate your clitoris and your surrounding labia. Labia can be incredibly sensitive and this concept sounds like a good idea. Having a clitoral orgasm while having your labia stimulated? Awesome!
Design
The Mimic's body can be broken up into three main parts.
The central core section where the motor lies. The majority of the vibrations are felt in this part, which goes over your clitoris.
The two thin flaps, on either side of the main core, which are meant to envelop your labia.
The oval control area at the base that houses the charging port, the power/ + / – buttons, and an LED light.
I find the Mimic's design aesthetically pleasing. It's sleek, streamlined, and light. I love this gentle "sea-foam" turquoise, but it also comes in black and lilac for those of you who prefer traditional-colored toys.
Vibrations
At a whopping $109 (and that's Peepshow's rate – it's $125 on the manufacturer's website), it's reasonable to expect some degree of vibration strength. Unfortunately, the Mimic is entirely lacking in this department.
At its strongest intensity level, I'd rate the vibrations at a 2.5/10 (10 being strong). And that's at the core. The vibrations are further diffused in the two flappy wings. This makes the Mimic one of the weakest toys I've ever come across in my blog's 30-month lifespan.
Unfortunately, it gets worse. The Mimic's vibrations, weak as they are, are exceptionally buzzy. As someone with chronic carpal tunnel syndrome, I can barely hold this toy for more than a few minutes. The entirety of the Mimic is flooded with buzz; no place is shielded from it.
Sound
The Mimic is remarkably quiet. This is to be expected based on the strength of its motor. Brownie points there.
Turn the Mimic on by pressing the center circle button. To go through vibration patterns, continue pressing the center circle. To increase and decrease, hit the + / – buttons.  To power off, hold the circle button for a few seconds.
Packaging
I can appreciate that Clandestine Devices put a lot of thought and money into this product's presentation. The Mimic is packaged beautifully. The box is subtle and certainly doesn't yell "sex toy!" Inside the box, the Mimic is suspended within a "Hygiene Sealed" plastic case. You also receive a satin draw-string pouch, an instruction book, and a USB charging cord.
Material and Care
The Mimic is coated in satin-soft silicone. This makes it nonporous, non-toxic, and body-safe. Use a good water-based lubricant with the Mimic.
For everyday cleaning, wash in warm soapy water. This toy is completely waterproof.
The Mimic is rechargeable! Before its first use, charge the Mimic for two hours. The LED light will flash while it's charging and switch to a solid light when fully charged.
The Mimic can be travel-locked; when it's off, press and hold both the + / – buttons at the same time for five seconds. Do the same to unlock it.
My Experience with the Clandestine Devices Mimic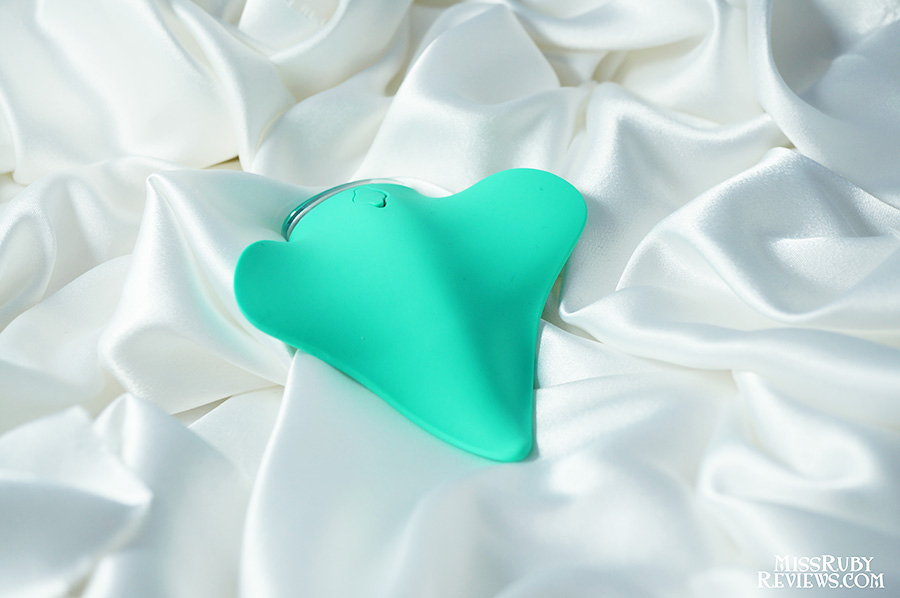 What can I say? When I love a product, it's so easy to get lost in a 1200+ word review! But the Mimic doesn't inspire me.
All I can say is that I strongly recommend that you skip it.
When I (attempt) to use the Mimic, the vibrations are so weak and so buzzy that both my clitoris and my hand are numb within a few minutes. The buzzy flaps leave my labia irritated, not gently pleasured. The sensations there range from tickled to itchy and back again.
This is disheartening because I think the design almost could have worked with my body, had it been stronger. The buzzy vibrations are in the right area of my clitoris and the flaps buzz in the right area of my labia. Unfortunately, with vibrations such as these, I need to push this product as close as possible, essentially flattening it against my vulva, in an attempt to get actual stimulation. This isn't comfortable. And pleasurable stimulation, let alone build up and orgasm, cannot be achieved with this product.
At $109, this is a far cry from toys like the We-Vibe Touch, which can get me to orgasm so quickly.
Overall
The Mimic makes me sad. I'm sad because obviously so much thought went into the design and presentation of this toy. I'm sure countless work hours were poured into this product, and I wish I had something better to say for it. At the end of the day, the Mimic remains a firm reminder that, no matter how pretty a vibrator is, it must have good vibrations. A vibrator is nothing without good vibrations.
If I haven't convinced you otherwise, you can purchase the Mimic at Peepshow Toys here for $109.
Here's a list of $99 (or less) vibrators that will give you significantly better vibrations:
And remember to use the coupon code below for 10% off!