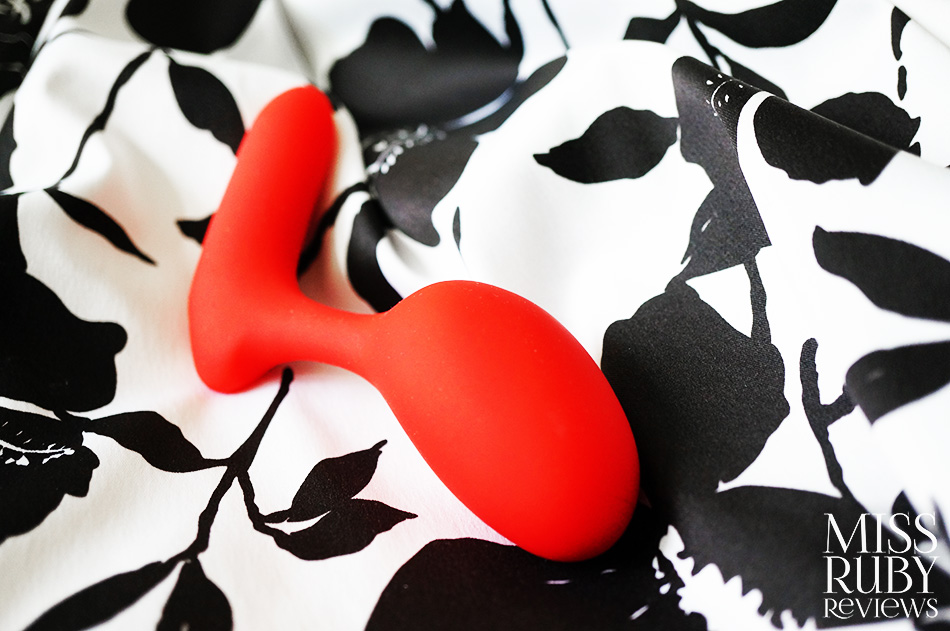 A red item against a (mostly) white background? I must be feeling particularly Canadian this week… Read on for my Aneros Evi review!

Physical Details | Packaging | Material and Care | My Experience | Overall
Physical Details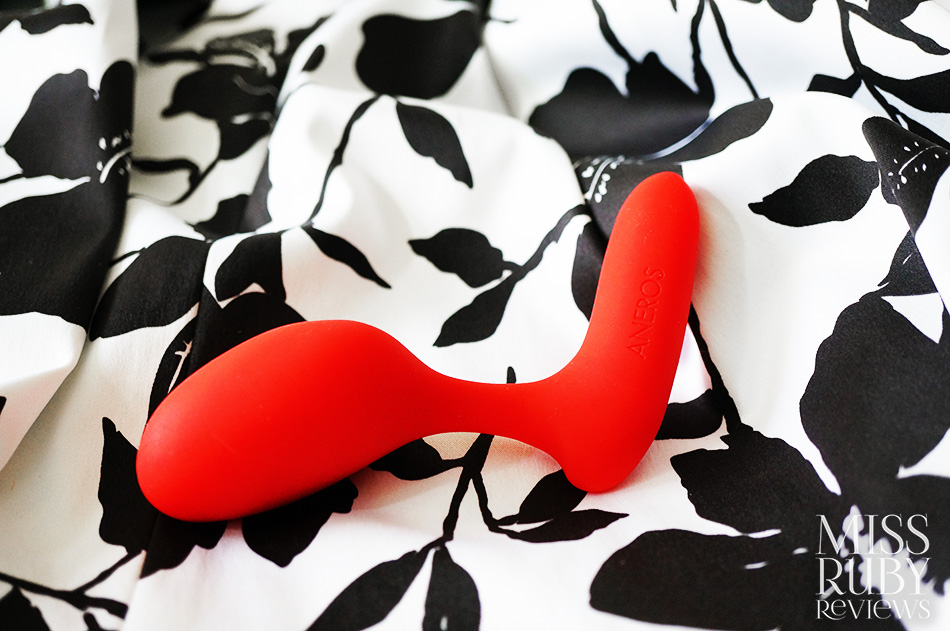 The Aneros Evi can't be boxed into one category. It's part Kegel toy, part dildo, part non-vibrating clitoral massager. The idea is this: the larger, internal bulb will stimulate the G-spot, while the external rod simultaneously rubs against the clitoris… ideally leading to hands-free orgasms.
Yes, that's a little confusing and ambitious, and I chewed over the thought of this toy for a while before deciding that it was too novel/weird/different to not give it a try.
I mean, look at it. There's a long, bulbous internal section, and a thin external arm that reaches towards your clitoris. There are no vibrating motors, nothing; just a smooth, silky, silicone body.  It's a tidy-looking, hand-sized product, and discreet (if someone finds this in your drawer, there's a good chance they wouldn't realize what it was). It's quite light, and the neck that joins the two ends is very slightly bendable; other than that, it's a firm product.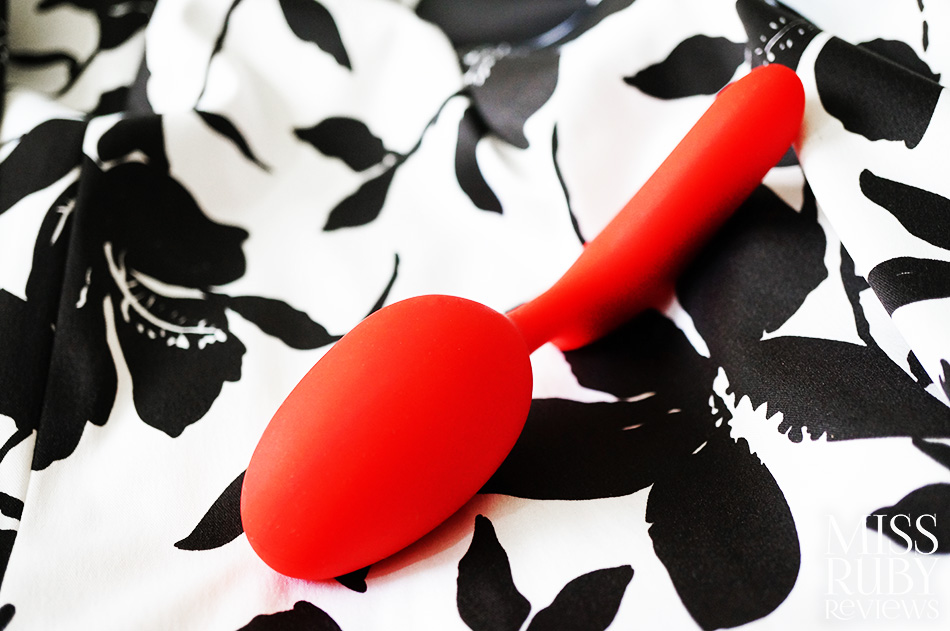 Aneros markets the Evi as an item that requires no vibration, yet gives a "sensual, hands-free experience like no other." (okay, I'm listening). It promises to strengthen the pelvic floor as a Kegel product would, which is always a good thing — Kegel exercisers can really help firm up the Kegel muscles, which does wonders for the ability to orgasm.
Aneros Evi Packaging
The Aneros Evi is packaged simply and cleanly in a white and red box. Inside the box, the Evi lies within plastic casing. All in all, you get the Evi itself, plus a short instruction manual. No storage pouch is included.
One thing I noticed was that the packaging promised this product would "fit ALL women." Putting aside the annoying gendering, and even though this toy worked pretty well for me, like any toy there's a good chance it won't fit all bodies. It's important to skim Google for multiple reviews before you buy anything.
Material and Care
The Aneros Evi is made from silicone, making it bodysafe (non-porous, non-toxic, and free of phthalates — which is exactly why cooking utensils are made from silicone).
For everyday cleaning, I wash the Evi in warm, soapy water before and after each use.
I really recommend adding lubricant before insertion — this feels large going in. Because this is a silicone product, be sure to use a water-based lubricant, like Sliquid H2O or one of the flavoured Sliquid Swirls.
Because it's made from silicone, the Evi is pretty durable. Still, I like to store my products with care so they avoid dust. I recommend a cloth bag/pouch, or just tuck it amongst your things in a drawer.
My Experience with the Aneros Evi
First off, how to use this invention?
Insert the thicker bulbous part of the Aneros Evi into your vagina. You'll want to angle it so that the narrow/external part is reaching towards your clitoris. That description might make no sense at all. This picture is handier: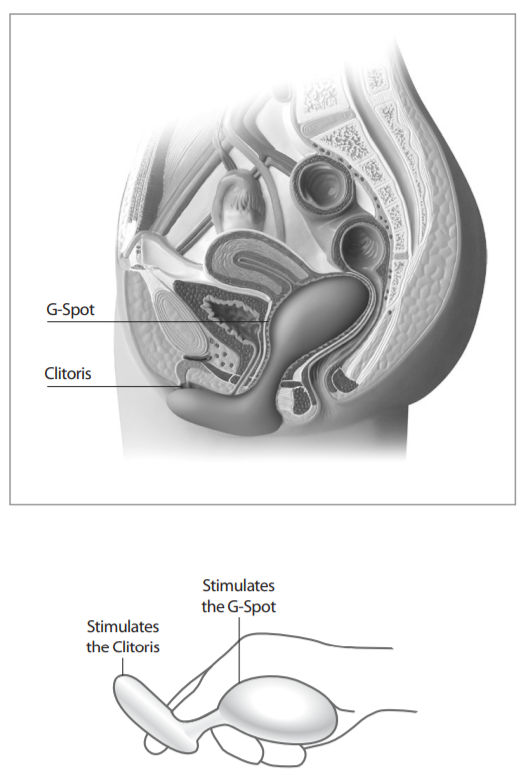 So the bulbous part seems to be reaching away from the G-spot (although the top curve of it should ideally press against your G-spot). This sounds counter-intuitive and strange, but it works.
Once you've inserted the Aneros Evi, try clenching your Kegel muscles (the same muscles you use to stop peeing).  Pay attention to what you're feeling. The idea is for you to isolate and learn what muscles to clench. Once you're used to that, try walking around, jumping, or even jogging.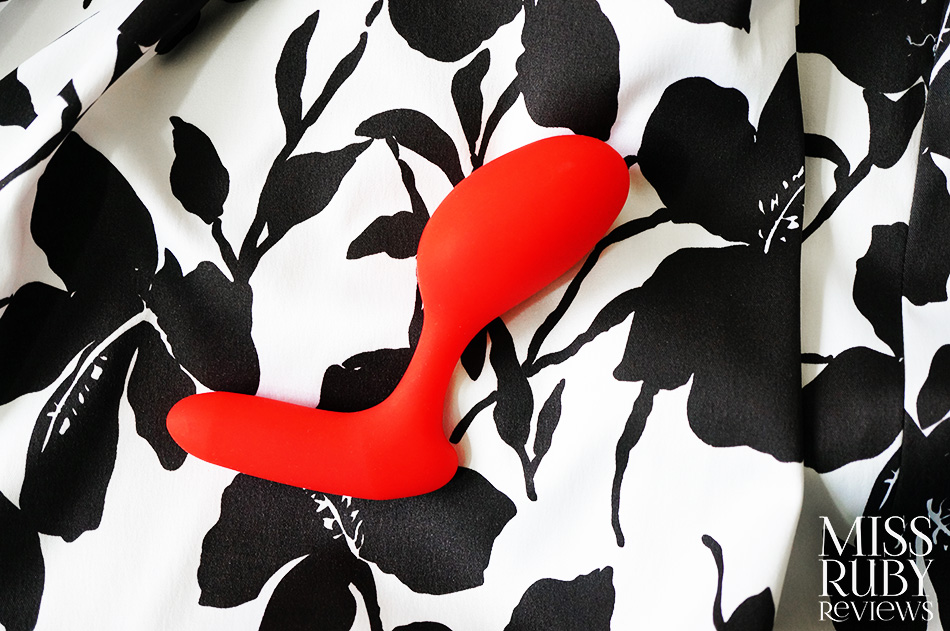 The stronger your Kegel muscles, the more securely I suspect this will feel inside of you. Why are these muscles important? The stronger they are, the easier it is to orgasm (plus clench whatever's in the vagina, or give birth, or recover after birth, or have bladder control). By using the Evi regularly, these muscles will be worked/strengthened.
For me, this stayed in superbly. It felt snug and locked in. Walking around, I wasn't worried that it'd fall out. As a Kegel exerciser in of itself, I think this is excellent.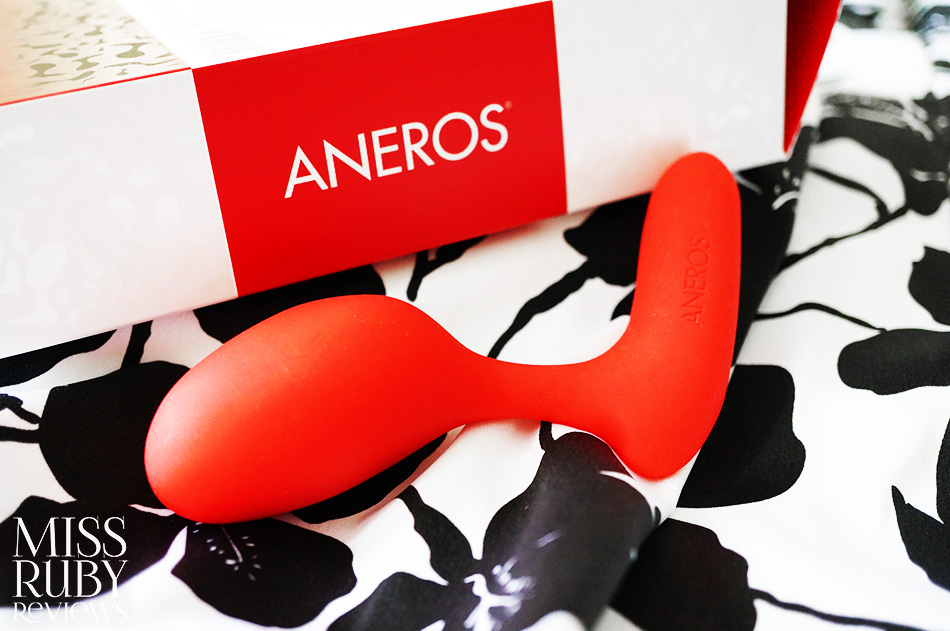 So where does the pleasure come in? When clenching, I feel a mild rocking sensation, forcing the top curve of the internal bulb to rub against the G-spot. I'm only able to pick this up when I'm standing up/walking, not when I'm lying down. While this doesn't give any kind of njoy experience, it is a soft, nice, pleasant stimulation.
Does it lead to quick, strong, hands-free orgasms? Nope — not for me anyway.  The external portion isn't able to properly stimulate the clitoris. But it definitely gets me going and makes me hyper-sensitive to my body and quiet sensations. If orgasm is my goal, I add a strong clitoral vibrator; by pressing the Tango above the clitoral arm, the vibrations can travel through. Coupled with the bulb pressing against the G-spot, this technique makes for some amazing orgasms.
I also tried thrusting it like a dildo — ultimately, this got frustrating quickly. The external portion makes for an awkward handle.
So on the scale from Kegel exerciser ? dildo, I think this, by nature, falls better on the Kegel exerciser side.  Still, if you want something that can technically act as both, this is a good, well-made product.
The best feature of Aneros Evi, I believe, is how well this helps you identify the Kegel muscles. When standing, I know I'm clenching the right muscles because, when I do, there's that distinct rocking sensation.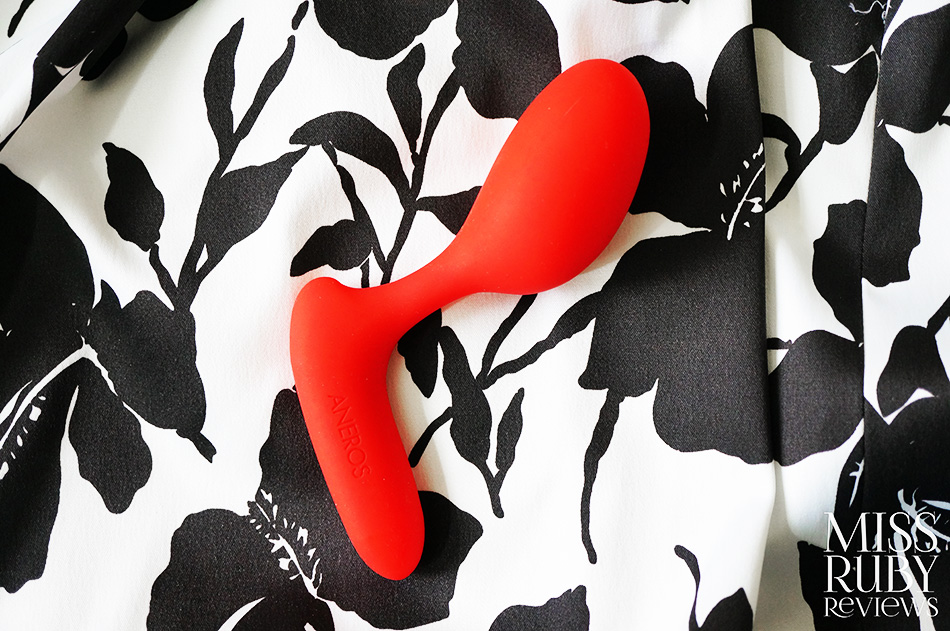 Overall thoughts – Aneros Evi review
I hope this Aneros Evi review helped make your mind up about this toy.
The Aneros Evi is a great Kegel product. I found that it really forced me to slow down and isolate/identify the Kegel muscles.
And when contracting the pelvic floor, there's pleasure — but in the slow burn, slow tease kind of way. It feels nice, but can't give me hands-free orgasms from sheer pleasure alone.
Still, I think this a solid choice if you're looking for a simple, clever Kegel product that shows you if you're clenching the right muscles or not. It'll help you strengthen your pelvic floor, and get you riled up for more stimulation.
To purchase the Aneros Evi, head on over to My First Blush.
And see below for my Aneros Evi review summary!

This post was sponsored. All words/opinions are my own.