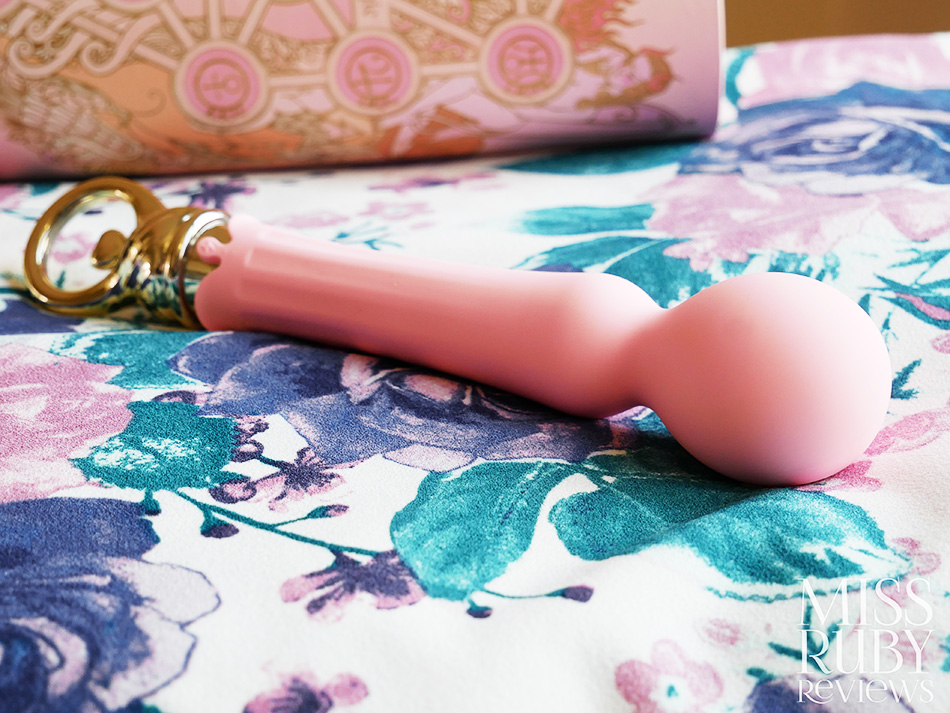 "In the name of the moon, I will punish you!" Read on for my Zalo Confidence Wand review!
Physical Details | How to Use | Packaging | Material and Care | My Experience | Overall
Physical Details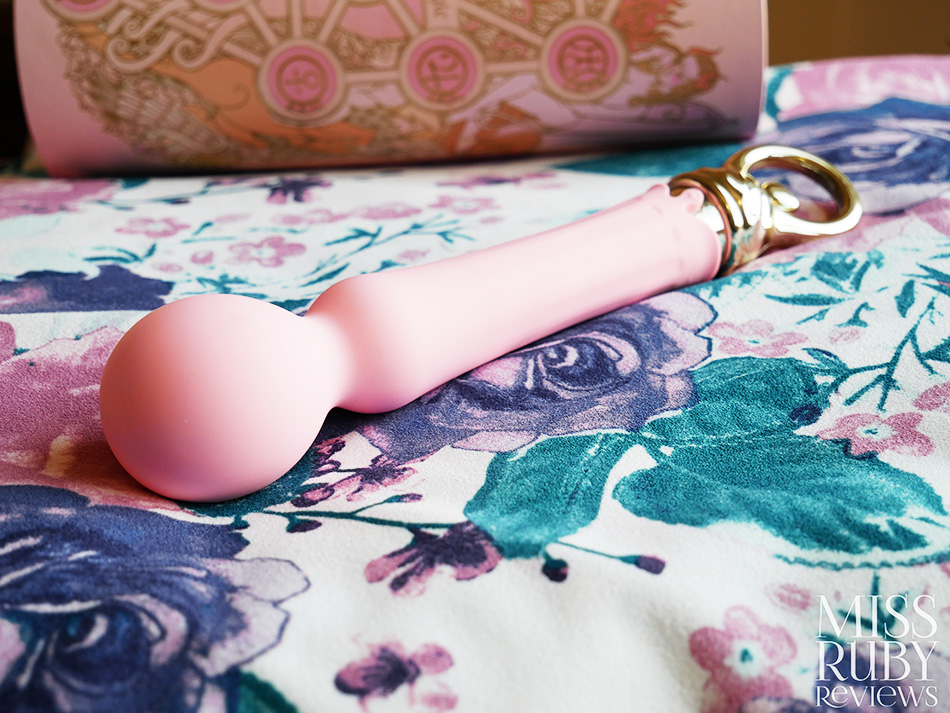 Okay, there's actually no punishment required. But this adorable, princessy wand from Zalo realllly takes me back to the 1990s, when I was a kid watching more Sailor Moon than I care to admit.
The Zalo Confidence Wand gives me a lot of feels. It looks like it belongs in an anime warrior princess' treasure trove. It's cutesy, fun, and gentle-yet-striking. Small for a wand (under 1 foot long), it's fairly dainty, with a slim body, a bulbous, spherical stimulation head, and a shiny ABS plastic gold handle. And that lovely powder, pastel pink – very feminine. If you hate pink, you also have the option of violet.
If you look closely, you'll see a little heart in the circular handle. This heart is the control lever, which made me smile. Zalo is definitely taking wands in a new direction with this design, and I'm loving it.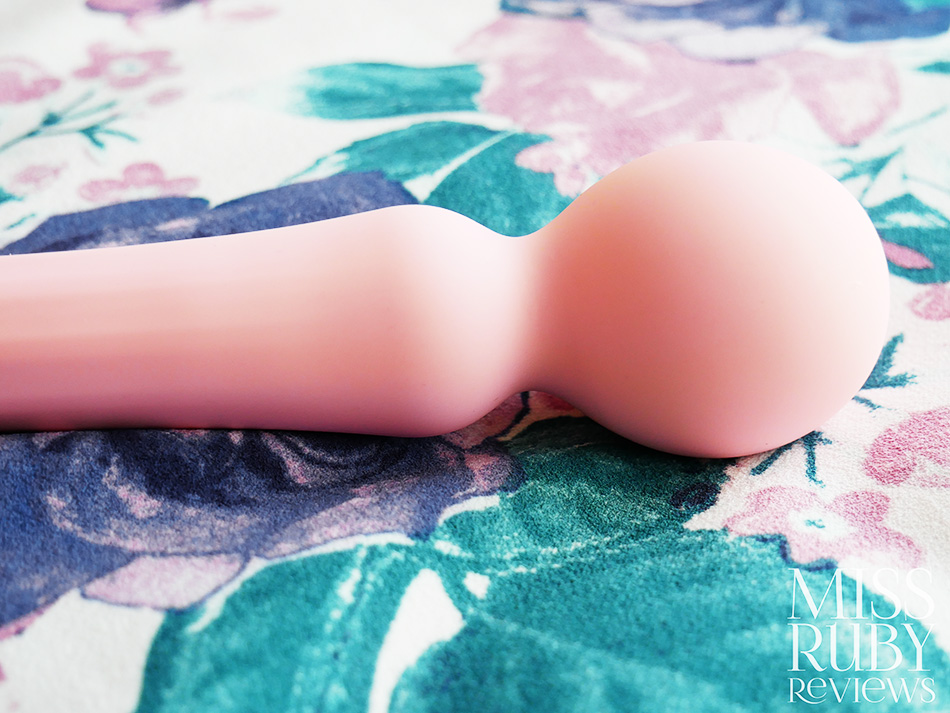 Features
But it's not all about appearances. This wand also gives you a solid series of features.
8 vibration modes (including 2 steady states)
Heating function
Rechargeable (charge for 1 hour to get 2-4 hours of playtime)
Splashproof
Lever control, instead of a typical button, which I found pretty intuitive
Vibration and Noise
Vibration-wise, this gives okay moderate strength (7/10). It's no Magic Wand, but it's definitely pleasing. It helps that the vibrations are on the rumbly side, not buzzy.
The Zalo Confidence Wand is quiet! Definitely impressed on this front — no one would be able to hear this through walls/closed door. Unless they have superpowers.
How to Use the Zalo Confidence Wand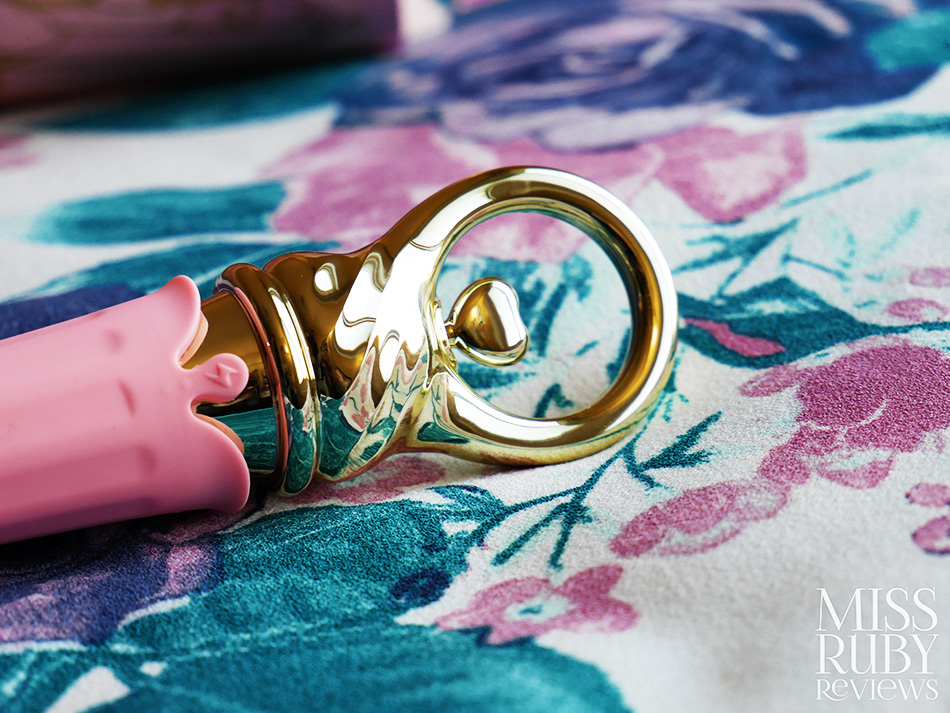 To use:
Pull the heart-shaped lever to one side to enter standby (a white LED light will flicker at the base of the heart).
Pull the lever side to side to cycle through the 2 steady states and patterns.
Apply to your body. Though designed for clitoral use, if you have a penis you could use it against that as well. I don't recommend using this anally though (no flared base).
If you'd like to use the heating function, gentle press the heart down (into the base of the toy) for 3 seconds. The white LED light will start pulsing orange. Over 3 minutes or so, the wand will start to warm to a pleasantly warm and toasty temperature. The heat is in the spherical head (where you want it to be).
To shut down, pull and hold the lever for 3 minutes.
Packaging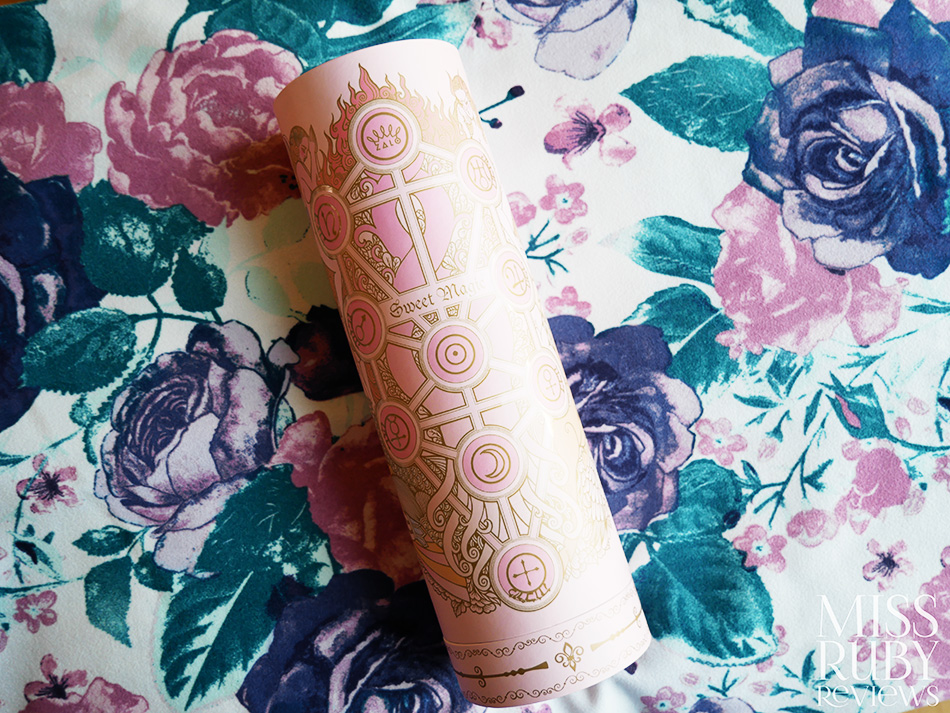 So lovely! The Zalo Confidence Pre-Heating Wand is packaged in a cutesy pink cylinder. It's coated with intricate, witchy designs, and this is definitely a box to keep if you have the room for it.
Inside the box, you receive the Wand, a short instruction manual, a USB charging cable (flat-style, which means it rarely gets tangled), and a lovely silver and gold storage pouch. The storage pouch is large enough for you to store everything you need.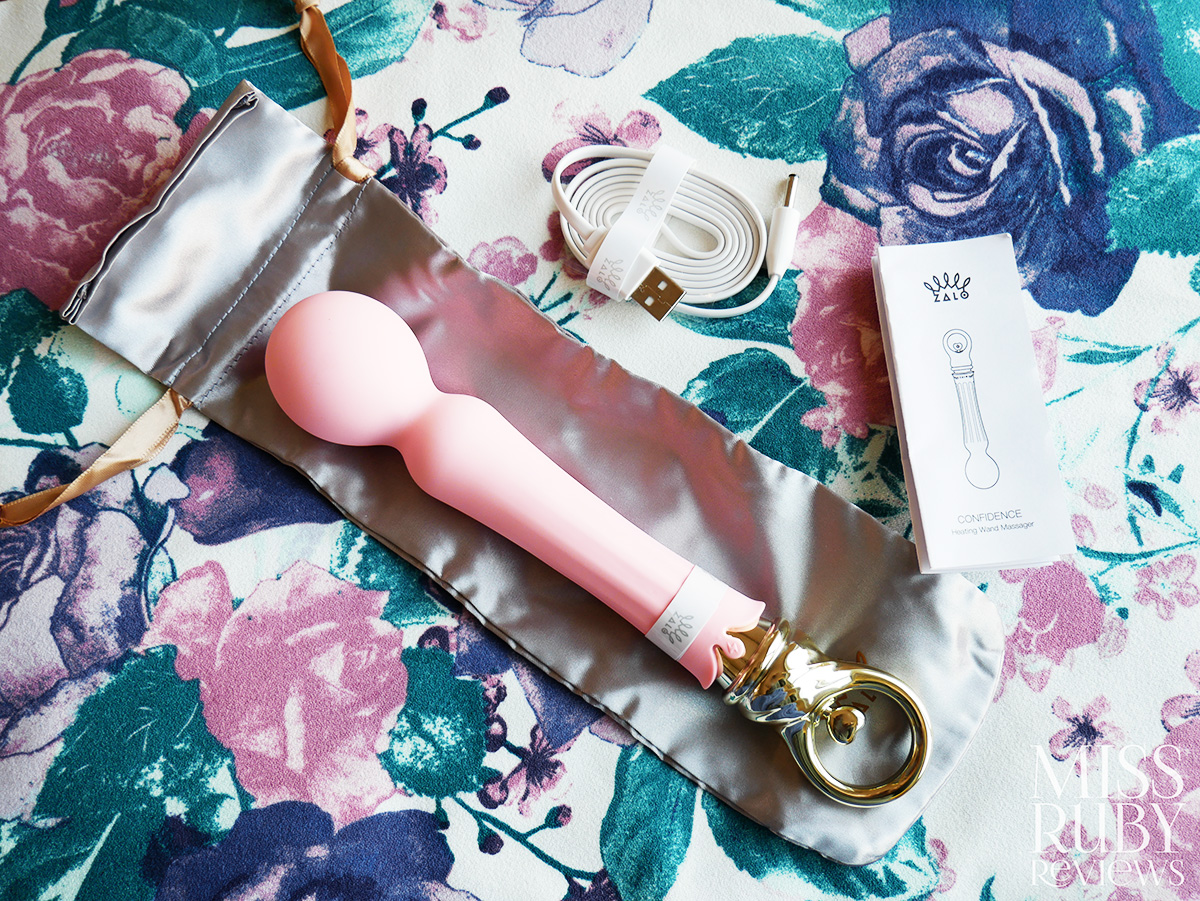 Material and Care
The Zalo Confidence Pre-Heating Wand is coated in silky soft silicone, making it bodysafe (non-porous, non-toxic, and free of phthalates). It's matte, doesn't attract lint too badly, and feels glorious against my skin.
The gold handle and lever are made from ABS plastic. It feels a little cheap, to be honest, but I've tried using some aggressive force on the lever but apparently this thing is made solidly. On the little golden heart lever, there's a cute little SWAROVSKI crystal.
The Zalo Confidence Wand is not waterproof. It's splash-proof, so you can briefly rinse it underwater, but don't submerge it. To clean, I rinse quickly in warm, soapy water.
To charge, unplug the tiny little dust cover that protects the charging hold (it has a little lightning bolt on it). Insert the charger and plug into your computer or a USB wall adapter. The white LED light will pulse while it's charging, and become solid when it's fully charged. A full charge will get you anywhere between 2-4 hours of use, which is pretty impressive.
My Experience with the Zalo Confidence Wand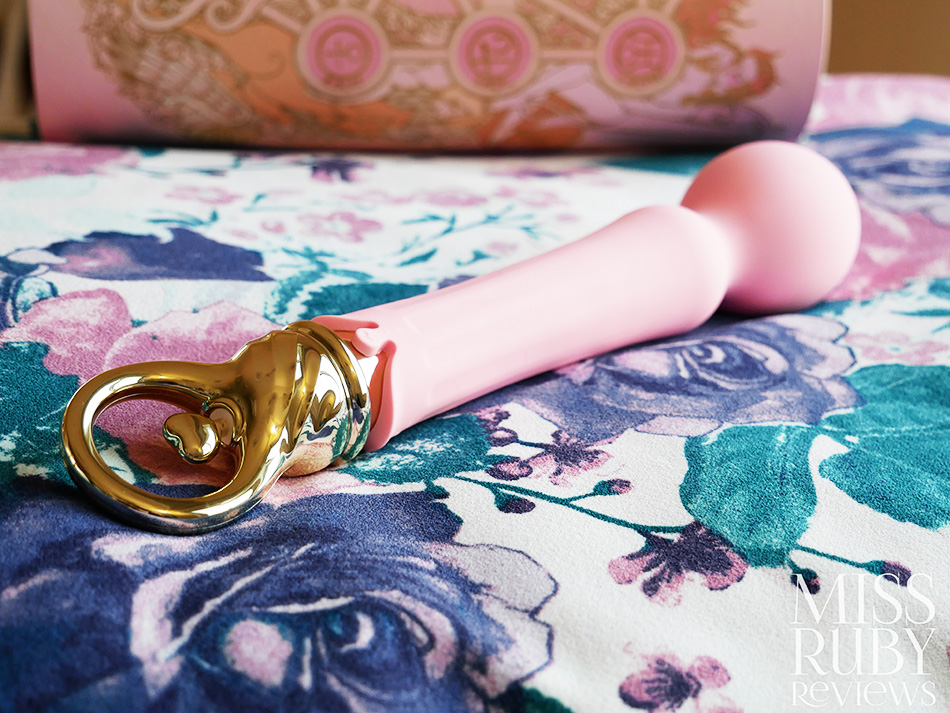 The Zalo Confidence Pre-Heating Wand will appeal to a lot of people.
With its moderate strength and solid rumble, this will likely get many a fair clitorises to orgasm (as it has mine). The vibrations feel deep and satisfying, radiating throughout the vulva. I've turned to this wand when I'm feeling sensitive, haven't orgasmed in a while, and I want some soothing rumbling pleasure.
But these vibrations aren't power-queen strong. If you're used to the Doxy Wand or the Magic Wand, and need that high level of stimulation, you won't find that here.
I don't begrudge the Zalo Confidence Wand for not having that mega 10/10 vibration strength though — because that's not what this wand is about. Everything about this wand is soft, dainty, and feminine. It feels girly, princessy, and whimsical – and could easily be a huge hit for those who enjoy ddlg roleplay. If this wand was revving with blender-like noise and jumping out of my hand with power, it might break the spell and awe.
A note on the pre-heating function — if you haven't experienced this in a sex toy before, it's always a feature that I love. I always find warmth helps blood flow, and more circulation = more sensitivity for me = easier orgasm. I love that I can get this pre-heating without vibrations, so it's already warm when I start playing (to do this, pull the lever to get it in standby mode, then push the heart lever down).
Anything I don't like about this wand? Yup — that flexible neck drives me up the wall. I like firm pressure against my clitoris, but the flexible neck prevents me from smushing this against my body as firm as I want.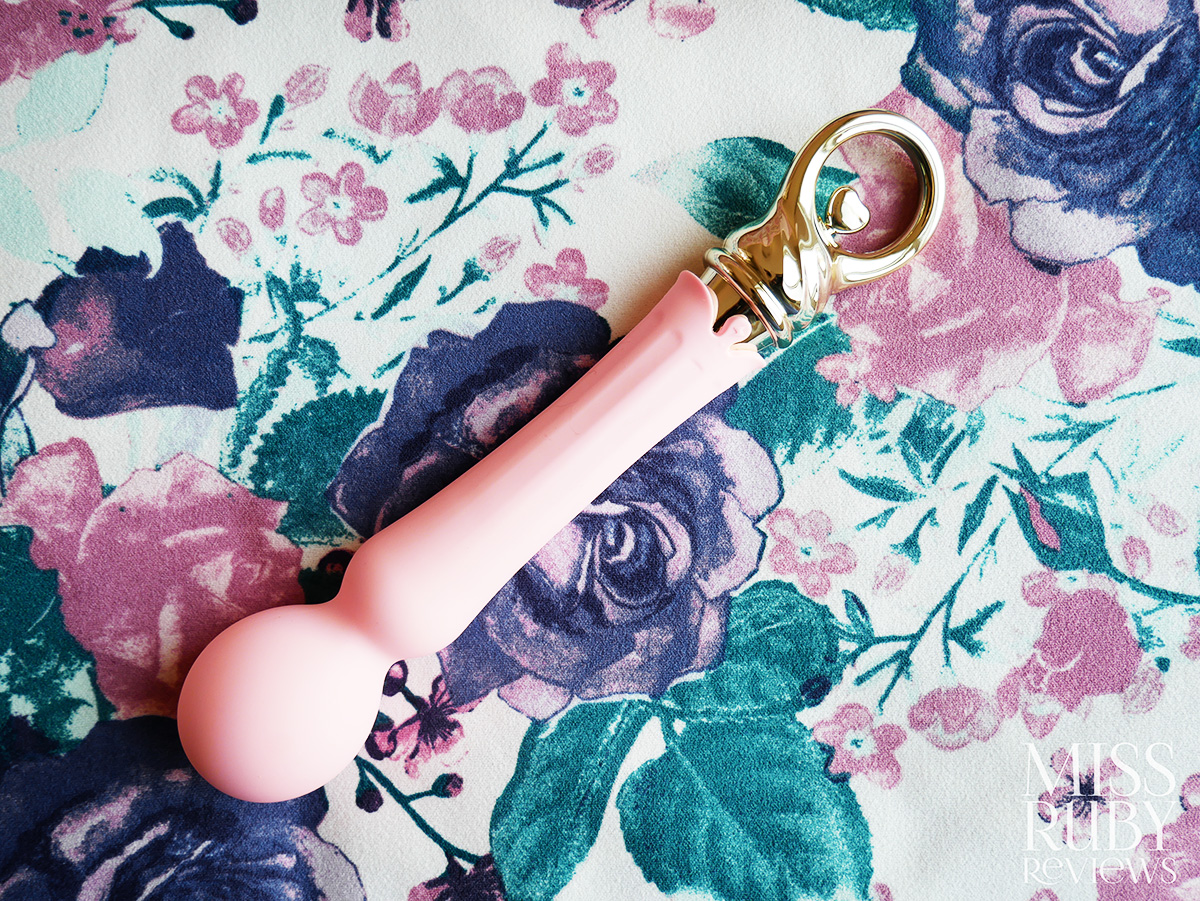 Overall thoughts – Zalo Confidence Wand review
So I guess that leaves me with this advice:
If you're a power queen and looking for a dead-serious, get-me-off-right-now-no-nonsense-allowed kind of wand, look elsewhere (highly recommend the Doxy Wand or the Magic Wand). But if you want a wand that will enthrall you with its princessy atmosphere, and you don't have a clitoris of iron, then consider this one.
To purchase the Zalo Confidence Pre-Heating Wand, head on over to SheVibe ($74 USD at the time of posting).
And see below for my Zalo Confidence Wand review summary.