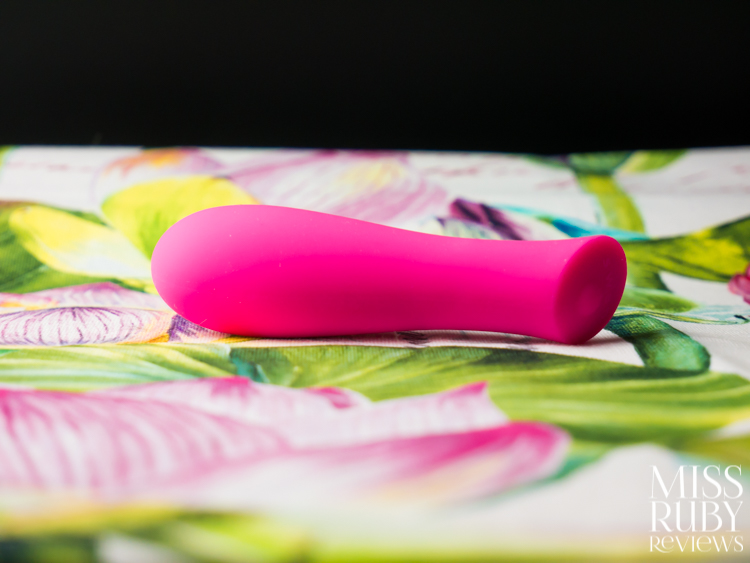 Sometimes, something simple is all you need. Read on for my Mini Swan Rose review!

Design | Accessibility | How to Use | Packaging | Material and Care | My Experience | Overall
Design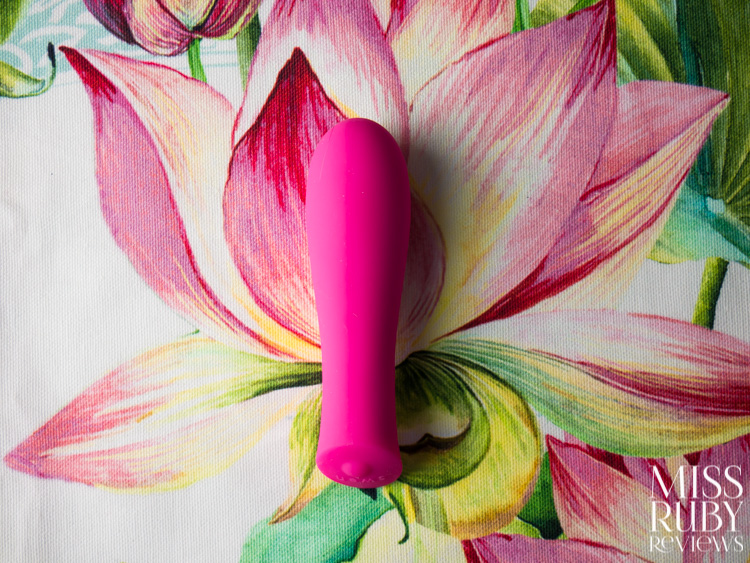 The Mini Swan Rose doesn't try to impress anyone with bells and whistles. It's a simple, unassuming little clitoral vibrator, and that's probably why it's escaped my notice until now.
At only 4″ long, the Mini Swan Rose is a typical bullet vibrator. It fits narrowly in my hand, with a straight body that's perfect for precisely targeting spots. Though the silicone surface is silky smooth, the body itself is hard and rigid, which I love — a hard vibrator means you'll be able to get firm pressure, which a lot of folks dig (including me).
The Mini Swan Rose does feature a tiny bit of pizazz — it has a gently sloped body, bulbous at the stimulation tip and narrower at the handle. I found this ergonomic as well as aesthetically pleasing — the narrower handle is easier to grip.
Like many bullet vibrators, the Mini Swan Rose has only a single button (located at the flat, tapered base). A single-button motor may sound simplistic/cheap to you, but it's actually a purposeful convenience thing. When you have a vibe this small, you really don't want to be fumbling around for an on/off, increase, and decrease button. The single button design works great.
The Mini Swan Rose is waterproof, USB rechargeable, and a mere $39 USD — Though bodysafe sex toys are starting to become this affordable, $39 is still a lot cheaper than a lot of vibrators on the market.
My one true complaint about the Mini Swan Rose's design scheme is its colour. It only comes in this bright fuschia pink. If a sex toy HAS to be pink, let it be a pale, blush pink… but this particular shade is really overdone (in my opinion). It would have been great if BMS Factory offered this in alternate colours to suit more personalities.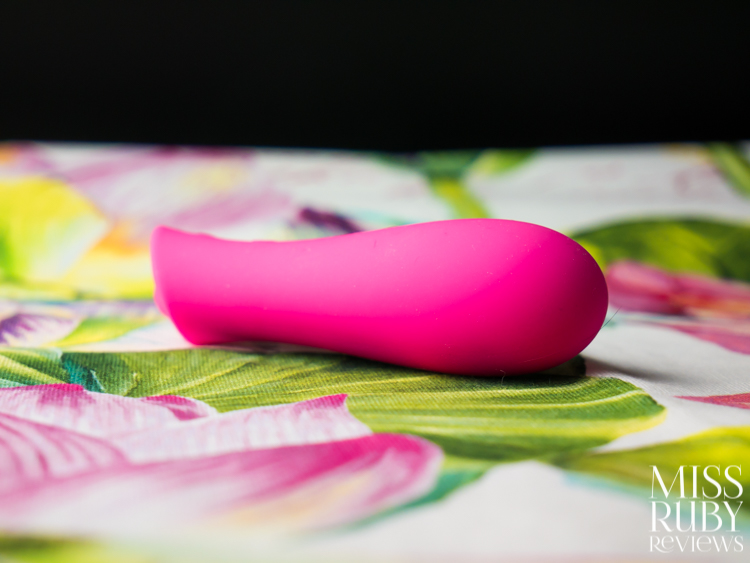 Accessibility
This section is to help folks determine if they might have any issues using/accessing the Mini Swan Rose.
Size/Weight: The Mini Swan Rose is a small bullet clitoral vibrator. By my measurements, it's 10.2cm long and 2.8cm wide (at the widest part of the body). It's a lightweight toy (about 60 grams).
Buttons: The single control button is located on the flat base. Like the rest of the body, the button is coated in silky silicone. The button requires moderate pressure to press down and makes a quiet click noise. The button is small (8 mm wide), and only about 2mm tall. Because there's only one button, you're not left trying to figure out what's increase or decrease.
Handle buzz: Some of the vibrations transfer to the handle. Your hand will buzz a bit when you hold it.
Other notes: The charging port is tiny and hard to feel with just your hands. If you have any visual difficulty, it's below the bigger CE sign on the back of the toy, near the base. The port has a small circle around it. You want to insert the needle pin of the charger into the center of that circle.
Price: At $39 USD, this is inexpensive for a vibrator with similar features, certainly one of the more affordable bodysafe options out there.
How to Use the Mini Swan Rose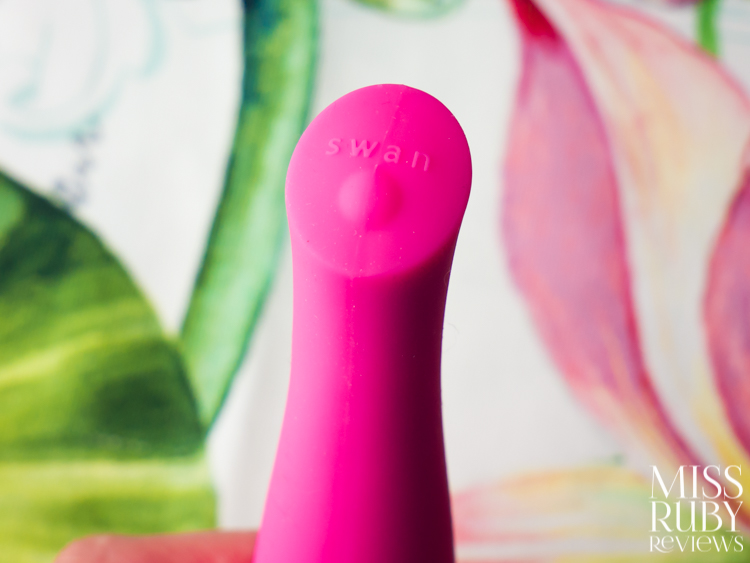 The Mini Swan Rose is controlled by a single button at the base.
This toy arrives travel locked. To unlock, tap the button 3 times.
To use the Mini Swan Rose, press and hold the button. It'll turn on and, the longer you hold the button, the stronger it will be.
Once you've reached the vibration level you want, release the button.
Apply to your body. Though designed for clitoral stimulation, this can of course be used against a penis or nipples. Don't try to use this internally though.
To turn it off, tap the button again.
When you'd like to travel lock it again, press the button 3 times.
Packaging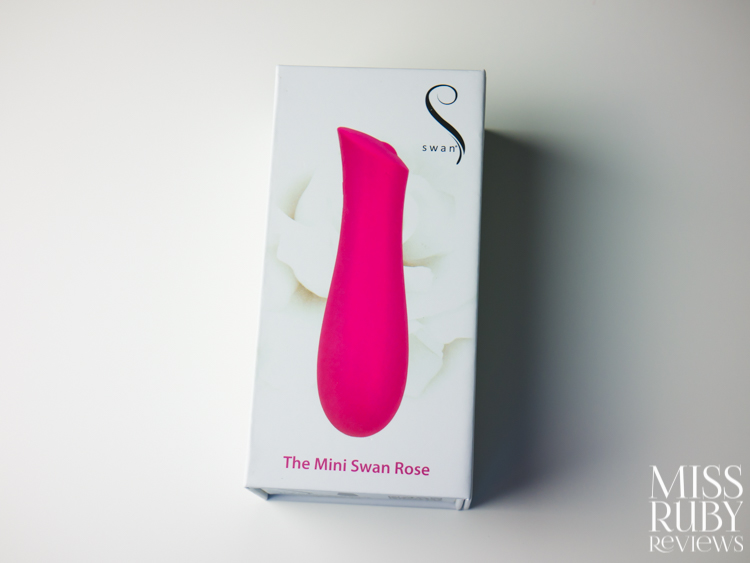 The Mini Swan Rose is packaged simply in a tidy white box. The packaging is nice quality (i.e., gift-worthy).
Inside the box, you receive the Mini Swan Rose vibrator, a USB charging cord, a booklet of instructions, and a small black satin storage pouch.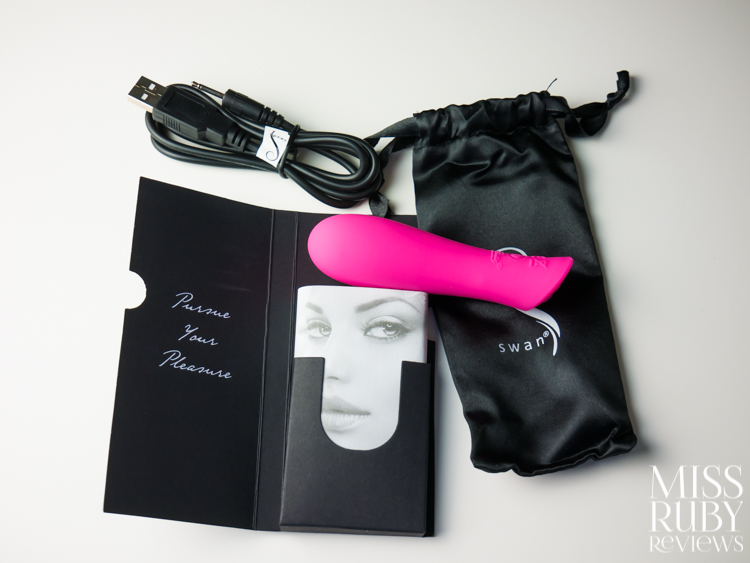 Material and Care
The Mini Swan Rose is made from silicone (the main body). This makes it bodysafe. This particular silicone finish is matte and silky to the touch, and it doesn't attract dust too badly.
To clean, I simply wash with warm, soapy water before and after each use. This toy is fully waterproof, which is fantastic.  You could also add a dedicated sex toy cleaner if you like. Allow to air dry before storing it away.
To charge, insert the needle-end of the USB charging cord (included) into the small little hole near the base of the vibe. Plug the other end into your computer or a USB wall adaptor. A light will come on when charging, and go off when fully charged. Recharge at least every 3 months.
If you'd like to use lubricant with this toy, choose a good quality water-based lube like my favourite basic Sliquid H2O or vegan Wicked Simply Aqua.
Swan products come with a 1-year limited warranty through the manufacturer for any defects. They also have a 10-year guarantee (which gives you 50% off if something defective happens to your product after 1 year). See the manufacturer's website for more details.
My Experience with the Mini Swan Rose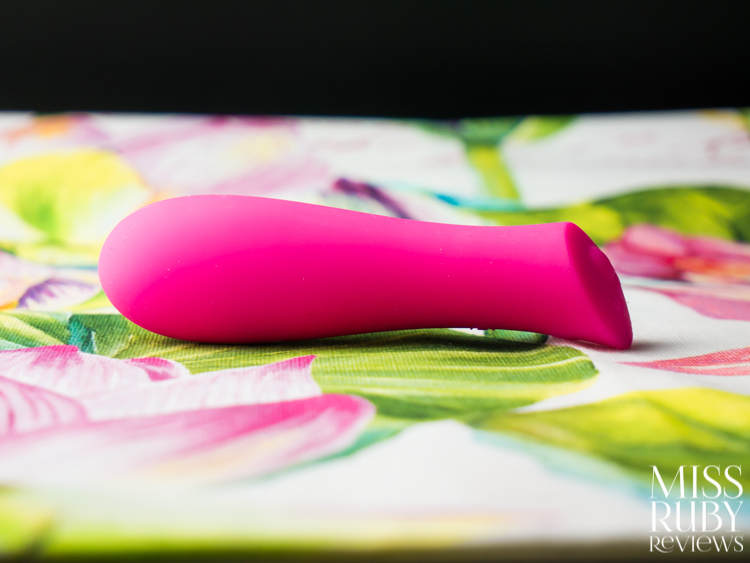 Vibrations
Honestly, at $39 USD, I wasn't expecting much from the Mini Swan Rose. Even "luxury" clitoral vibrators that ring in at $100 can still be weak, so I'm generally skeptical about vibrators under $50, let alone $40.
To my pleasant surprise, the Mini Swan Rose is decently strong (7.5/10)! While the lowest speeds are too soft for me, the top speeds pack quite the punch. The vibrations themselves are firmly in the rumbly range (rather than buzzy), which helps the vibrations penetrate deeper. Surface-level buzzy vibrations are endlessly annoying, so I'm loving this rumble.
Is it as strong as the Doxy Number 3R or the We-Vibe Tango? Nope. But it's still damn good.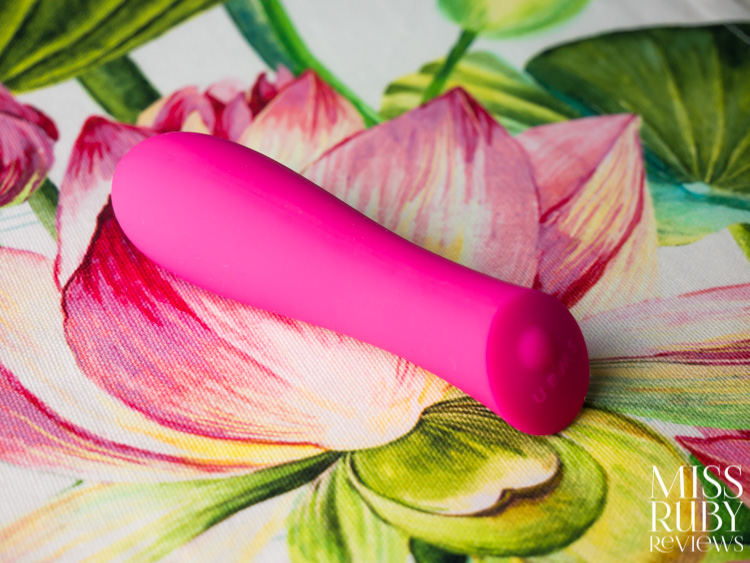 Noise
At its top, noisiest speed, the Mini Swan Rose is pretty quiet. No one is going to hear this through your bedroom walls when you've closed your door. No complaints on this front.
Ease of use
The Mini Swan Rose uses a click-and-hold approach to control. The longer you click the button, the stronger it gets (I count about 6 seconds to get to full strength).
The downside of this is that, if you go too high and want to scale things back a bit, you'll have to turn it off (a simple tap of the button) and start over again. I play with it at the top speed, so this isn't an issue for me. And even if you're someone who likes softer vibrations, the click-and-hold thing is pretty intuitive, and I don't expect people will get annoyed by this.
Is it better than single-button motors that require separate clicks to get to the next speed level? I'm not convinced it's better, no. But it's not really worse either.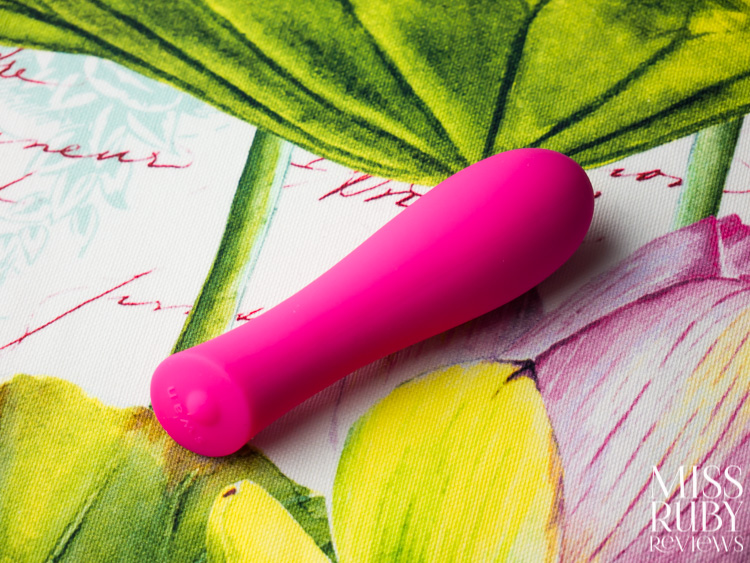 Pleasure?
Check! The Mini Swan Rose provides me with effortless orgasms. The combination of the strong, rumbly motor plus the firm, rigid, and pinpointed body means that orgasms are easy to get to. I honestly wish my first vibrator could have been something like this (my first vibrator was $30, weak, and made of toxic jelly – bleh).
I can see the Mini Swan Rose becoming a bedside table staple of mine. If I'm in a serious power-queen mood, this might not be enough, but for most of the time (and many users) I think this is plenty. And all for so cheap!
Mini Swan Rose Review – Overall Thoughts
The Mini Swan Rose is a strong and quiet little clitoral vibrator, one that's also waterproof, rechargeable, and silicone. Literally the only complaint I have is that it only comes in one colour, a loud and brash pink. But there are worse things in the world, I suppose.
You can pick up your own Mini Swan Rose here! Why do I like Peepshow Toys? They ship internationally, only carry body-safe products, and you can get a 10% discount off your whole purchase with coupon code RUBY. 

See below for my Mini Swan Rose review breakdown.
Mini Swan Rose Review Summary
Overall thoughts - 9
9
$39
PROS
Strong and rumbly
Quiet
Under $50
Waterproof
Rechargeable
Bodysafe silicone construction
CONS
Only available in 1 colour
Shop Now