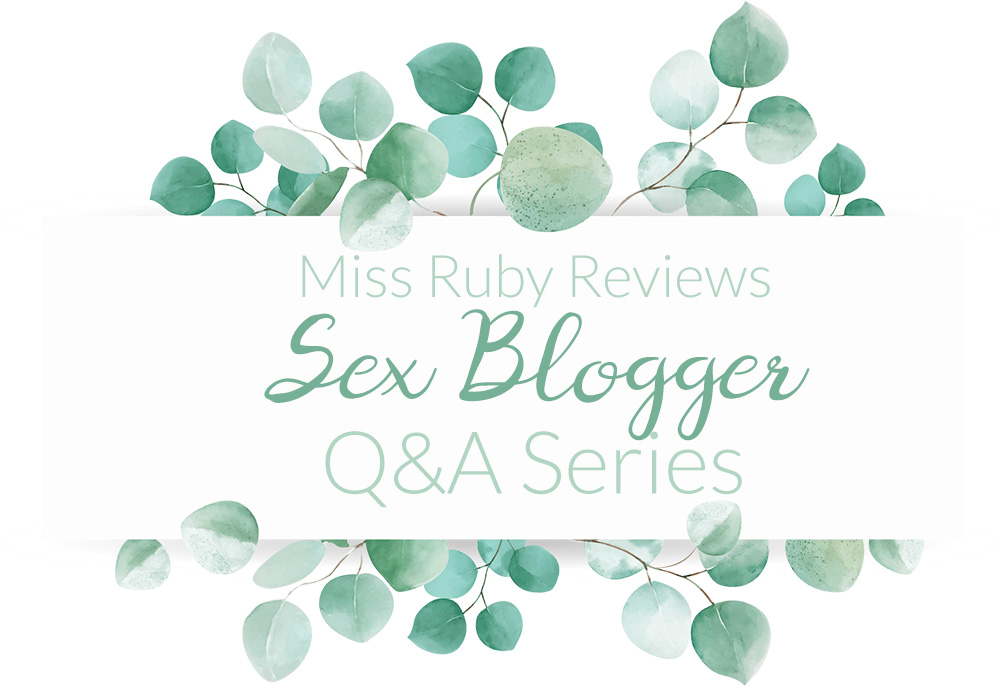 This week, we learn about Couple Spice!
This series was created to highlight sex bloggers (new and old) to my readers. If you'd like your sex blog featured, please read my instructions and get in touch! 
---
Couple Spice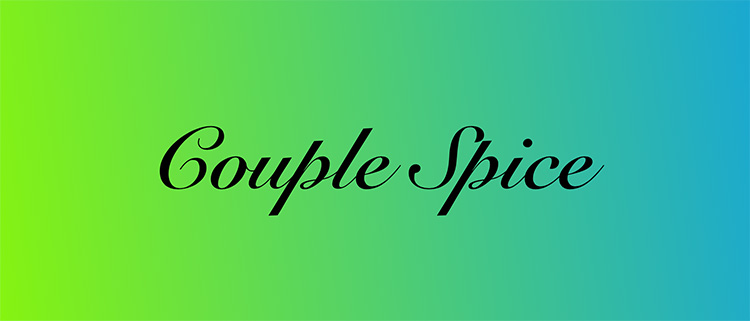 1. Which sex-related blog(s) do you run and how long have you been at it? By what name may we call you? Pronouns?
We run Couple Spice.
We've been working on it for 3-4 months. We went live on May 1st, 2020.
We are Paul and Lessa (He/Him and She/Her).
2. Where are you from?
We are near Chicago, Illinois, USA.
3. Where can we find you on social media?
Twitter: @CoupleSpice
Reddit: u/couplespice
4. Sum up your blog (such as its theme, focus, quirkiness, uniqueness).
We are writing sex toy reviews from our perspective as a couple.
What makes us unique? We are pretty transparent — we're just us. We're goofy, we like to laugh, and we plan on having fun and sharing it with our readers as we develop our blog.
5. What is your blog's creation story? Why was it born? Did any already-established bloggers inspire you?
We started because we often looked up reviews for toys and really didn't find many authored by couples. We thought there might be other people like us. We thought it would be great to offer reviews with both a husband and wife's perspective.
Who inspired us? You, for one, and Cara Sutra has been inspirational, also. In large part because you have both been so supportive of new bloggers.
6. What do you do full time? Blog? Or do something else?
Lessa babysits our amazing grandchildren.
Paul works in a factory.
Yes, you heard correct — we're grandparents and sex toy reviewers!
7. Do you consider yourself an advocate/supporter of any particular group(s)? And/Or, are you a member of a group whose voice is often suppressed?
Do middle-aged white grandparents count? Haha! Although, in our community, sex-positive, kinky grandparents are pretty rare.
We don't have any particular group we support specifically, because we believe everyone has a right to happiness.
Truth be told, even after 25 years together, we are still discovering/admitting our kinks to ourselves and to each other. Who knows, at some point, we may end up being part of a group we didn't even know existed.
8. What are your short and long-term goals for your blog? Aiming to stay for years, or is this a short-term hobby?
One of our goals overall is to help inform people. We wasted so much money on awful sex toys, and we would like to help prevent other people find good toys.
Our tag line is "Know before you blow (Your Money on a Bad Sex Toy)."
Short term: We want to continue to develop our writing to better represent our personality. We want people to hear how much fun we have, and how much fun they can have.
Long term: We would like to help people reading our blog, and also at some point become good enough at this to help other bloggers like current bloggers have helped us.
We think this could be something we could do for a long time. How fun would it be to be in our 70's and still helping people with sex toys? As we age, we may be able to create a whole new genre of toys and reviews.
9. What is your favourite post on your blog to date? Why?
Our first review, the We-Vibe Sync.
It is our favorite toy. It isn't really our favorite review. The reason it's our favorite post is that after posting a few more reviews, we realized that we don't think we did a very good job, and we are actually rewriting the review.
We think in the long run that review is going to make us better reviewers.
10. What does "sex-positive" mean to you?
We kind of addressed it earlier, but we think everyone has a right to happiness.
Over the last few years, we have discovered that we have kinks and desires that we once thought were taboo. It would be hypocritical of us not to be supportive of others who are discovering themselves.
11. Have you found any friends (or heroes) in the sex blogging community?
Not yet, but we hope to do so.
12. Who is the single biggest supporter of your blog?
At the moment, each other. We're learning so much about blogging and each other right now!
13. How important (or unimportant) is anonymity to you?
It is very important for us, and we think it is a good idea for most bloggers. I think it gives people an opportunity to be more open.
14. Have you ever had anything bizarre or horrible or funny or amazing happen as a result of blogging?
Not yet, but we hope to, and expect we will.
15. For sex toy users: If you could only have one sex toy for the rest of your life… what is it?
Well, we haven't tried all of them yet LOL, but today, it would be the We-Vibe Sync, or some other couples vibrator. We like its versatility and the fact that it's designed for us to use together.
16. Has sex blogging shaped/influenced you in a broader "real-life" sense? (i.e., your worldview, your personality, your confidence?)
We've both become much more empathetic to other people, views, and lifestyles.
In reading other reviewers and blogs, it has actually made us more open to trying new things sexually. That has, in turn, caused us to communicate so much more as a couple.
It has grown Paul's confidence as a writer. We talk out our reviews, and then he does most of the actual writing.
17. Introvert or extrovert? Cats or dogs? Coffee or tea? Which Hogwarts house?
We're both huge extroverts.
We both prefer dogs (really Lessa is the animal person — Paul would rather have fish).
Paul is a coffee person. Lessa just likes the smell of coffee. We both love sweet tea — southern roots.
Don't hate us — We're not into Harry Potter.
18. If you could magically and instantaneously change something about this community (i.e., sex toy industry, blogger politics, erotica, porn, sex education, etc), what would you change?
This is a great question, but we think we are too new to answer it. We don't feel like we know enough to have an educated opinion.
19. What are the top 1-3 reasons that keep you blogging?
We're having fun.
We love sharing our experiences with others.
We hope we're helping people.
20. Lastly, what advice would you give to readers considering starting a sex blog of their own?
If you're not having fun, don't do it. It is work, but it should be fun, especially at the beginning, because you're likely not making any money.
Do lots of research before you start. We think we could have done more research, but we also think that at some point you have to simply start, even if you're not ready. Sometimes you just have to take a leap of faith.
---
Thanks Paul and Lessa! If you'd like your sex blog featured, please read my instructions and get in touch!