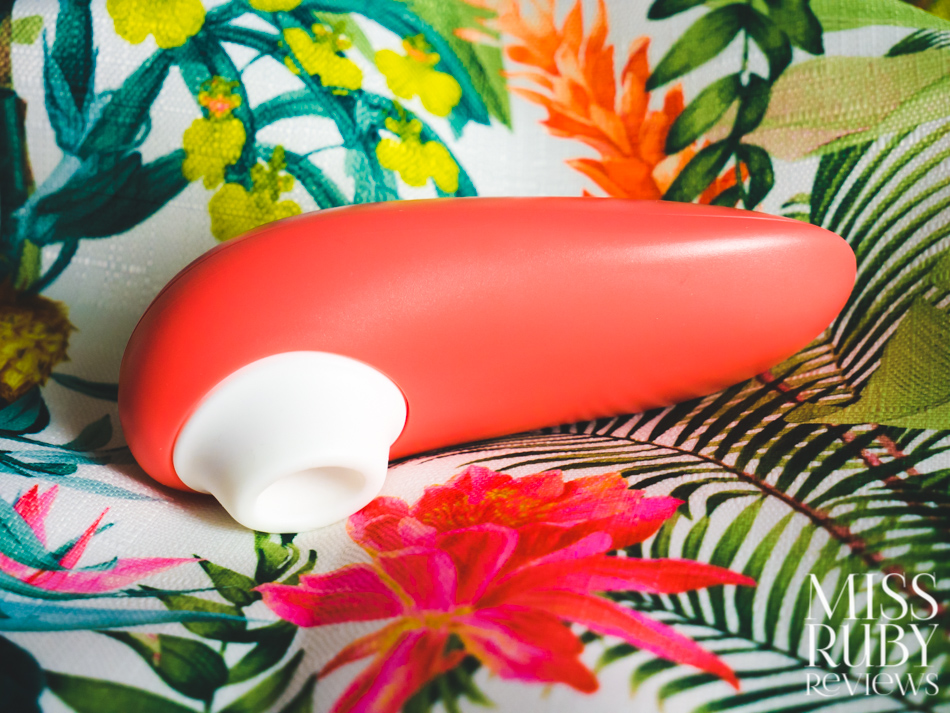 The Womanizer Starlet 2 looks good enough to eat! Read on for my Womanizer Starlet 2 review!
Design | 360° View | How to Use | Packaging | Material and Care | My Experience | Overall
Design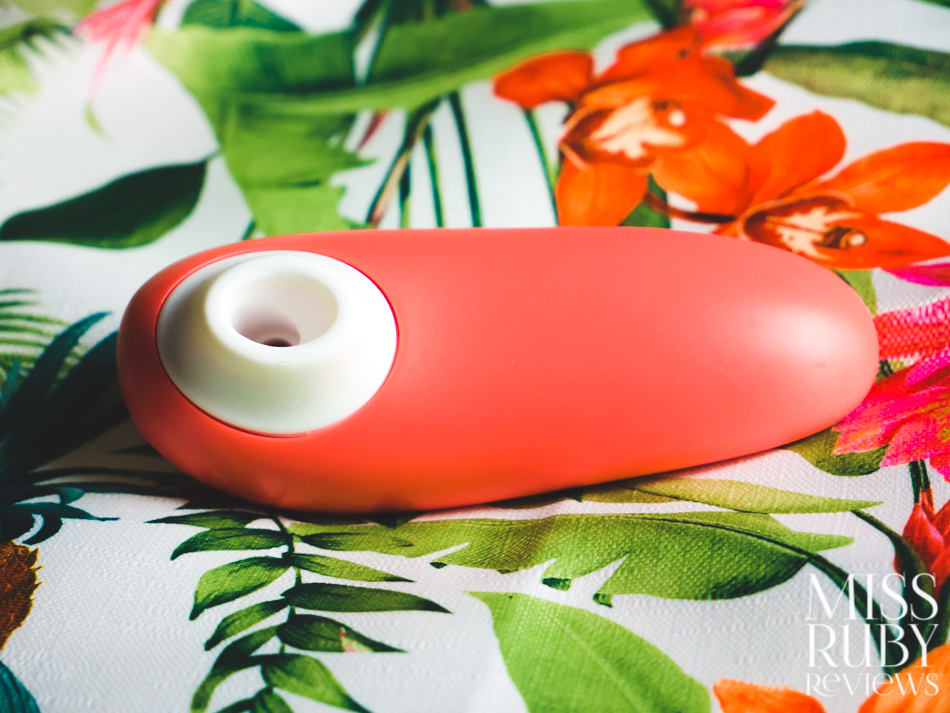 The Womanizer Starlet 2 is the sequel to the original Starlet, which I reviewed here back in 2018. The original was super tiny and cute, and cheaper than other Womanizer products, but it was also weaker and noisier.
Now, Womanizer has launched a new generation with a very fresh design.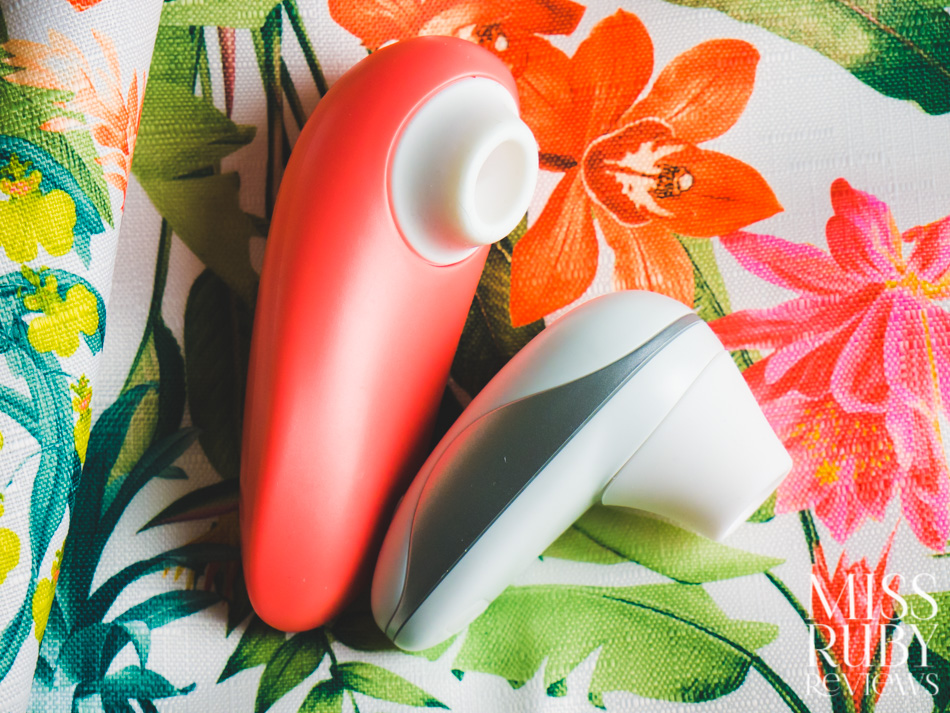 Though bigger than the original, the Womanizer Starlet 2 is still a compact little sex toy. It remains much smaller than Womanizer's largest models like the Premium or the Classic, and with that smaller body comes reduced functions. Like the original Starlet, it only has 4 intensity levels. There's no travel lock to speak of, and it only comes with one stimulation head.
It's clear that the Starlet 2 is Womanizer's new budget model, and I've no complaints about that — the Starlet 2 is priced at a mere $79 USD. This may sound expensive if you're new to suction toys, but $79 is relatively inexpensive for a toy with this technology (Womanizer's largest toy, the Duo, usually goes for over $200).
What is Pressure Wave technology?
Womanizer's Pleasure Air Technology provides touchless clitoral stimulation, which makes your clitoris feel like it's being sucked by air. I was skeptical at first, and the technology is pretty bizarre, but it's SUPER effective.
There have been countless mimics (most notably by Satisfyer and LELO) ever since Womanizer's first product was released. Womanizer was the original though, and they've remained my favourite go-to brand for suction toys.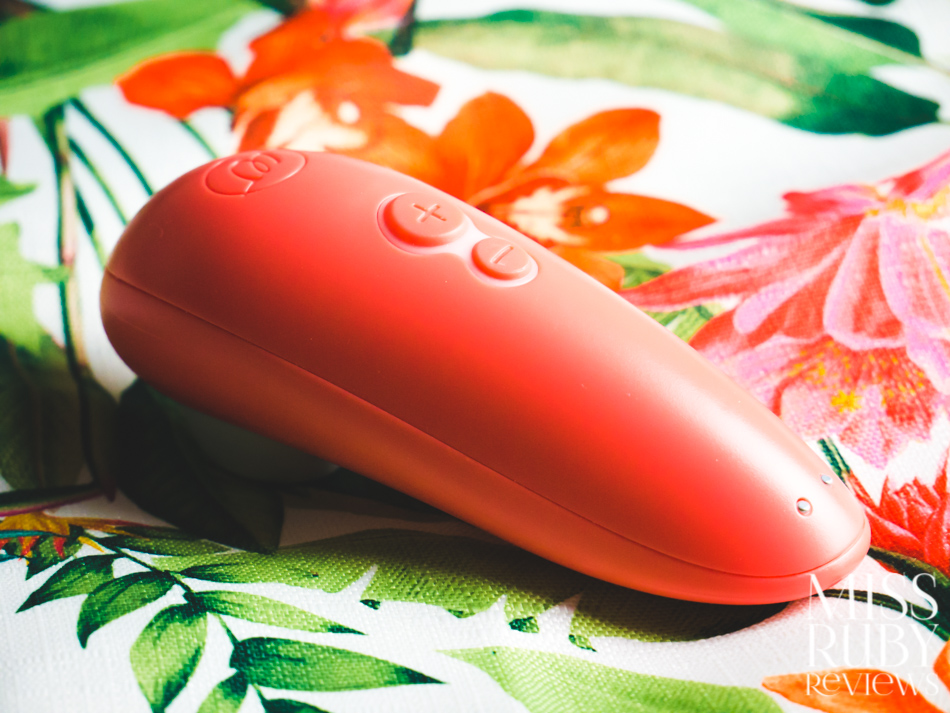 The Womanizer Starlet 2 has a new look
360° View
Click and hold the image above to move it around.
How to Use the Womanizer Starlet 2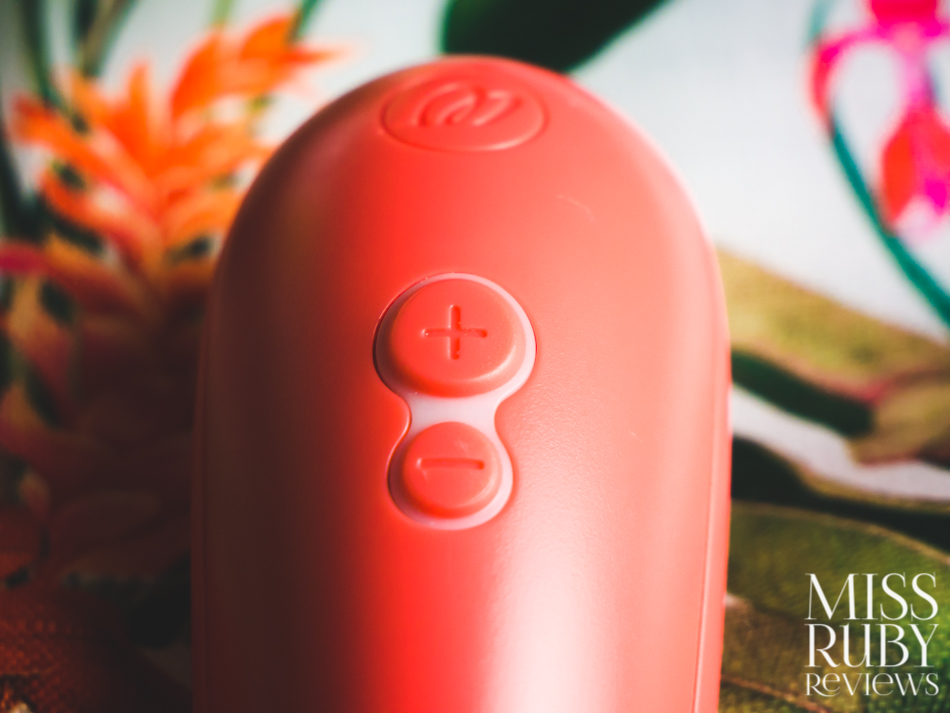 To turn on your Womanizer Starlet 2, press the + button for a couple of seconds.
Expose your clitoris (or nipple, or penis, or wherever you'd like to use this) and place the silicone head over it.
Once positioned, use the +/– buttons to increase or decrease the strength. There are four levels of intensity.
Hold the Womanizer in place (don't move it around — you want that suction seal!) Use underwater in the bath for a great seal.
To turn it off, hold the — button for a couple of seconds.
Packaging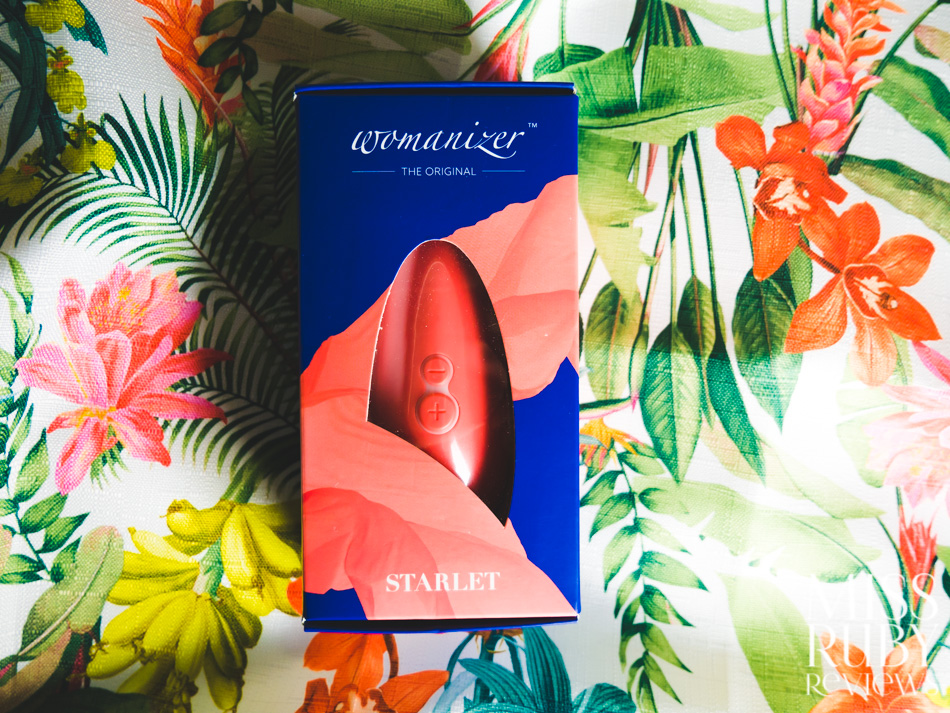 The Womanizer Starlet 2 comes packaged neatly in a blue and coral box. The lid flips up to reveal the Starlet 2 inside.
Inside the box, you receive your Starlet 2, a quick start guide, a social media #imasturbate card, and a USB charging cord. No storage pouch is included.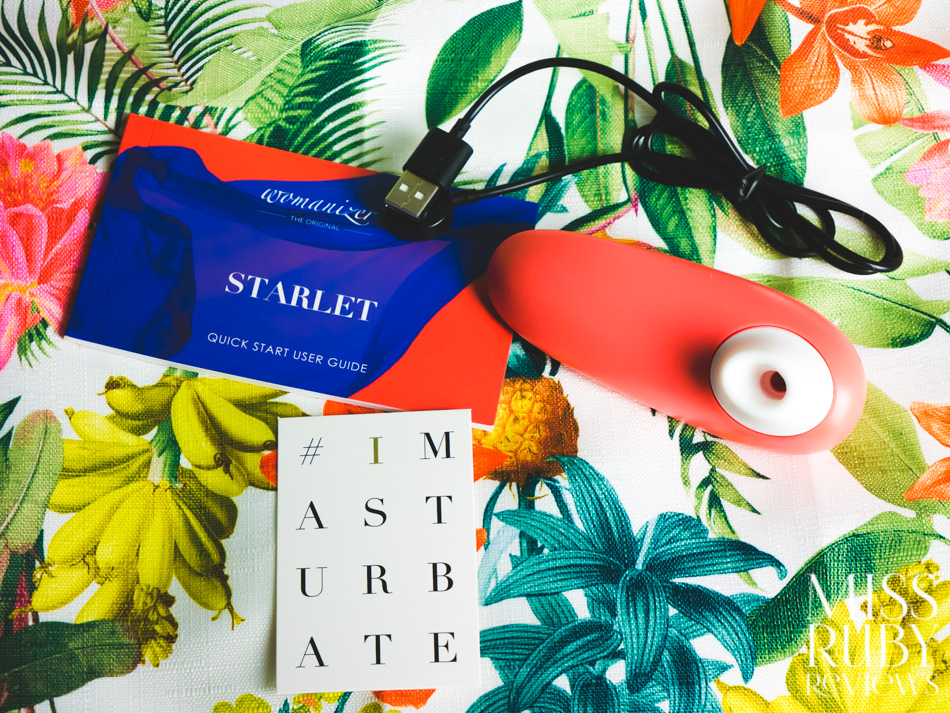 Material and Care
The Womanizer Starlet 2 is made from ABS plastic (the body) and silicone (the head). Silicone is a fantastic material for sex toys… though still soft, it's non-porous and non-toxic. This toy is bodysafe.
The Starlet 2 is totally waterproof, so cleaning is easy. Remove the silicone head and rinse it in hot, soapy water. Then switch on the Womanizer and immerse it in warm water for a minute. Remove and shake, keeping it switched on until the last droplets sputter out.
If you'd like to add some lubricant, I recommend my favourite silicone-safe water-based lubricant, Sliquid H2O.
My Experience with the Womanizer Starlet 2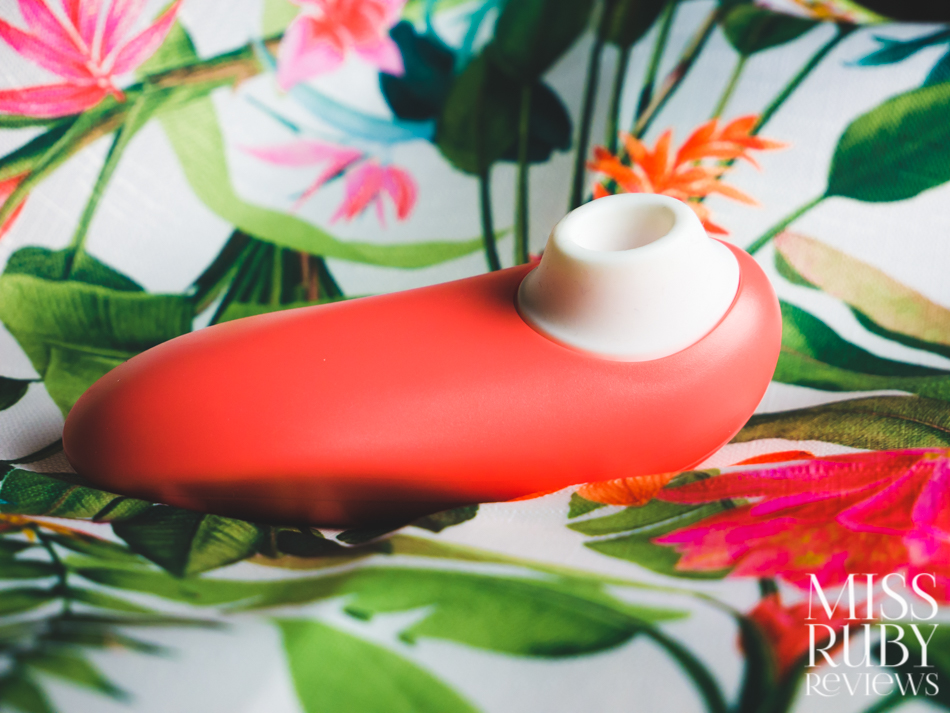 It's hard for Womanizer to go wrong, at least in my books. I find their PleasureAir technology to work damn well. It specializes in making orgasms quickly and powerfully (without over-sensitizing the clitoris), and that's been my experience with all Womanizer brand toys.
The Womanizer Starlet 2 is no exception. I find it very effective — clits just can't get enough of this pressure-wave stimulation.
But how does the Womanizer Starlet 2, in particular, measure up to other Womanizer toys?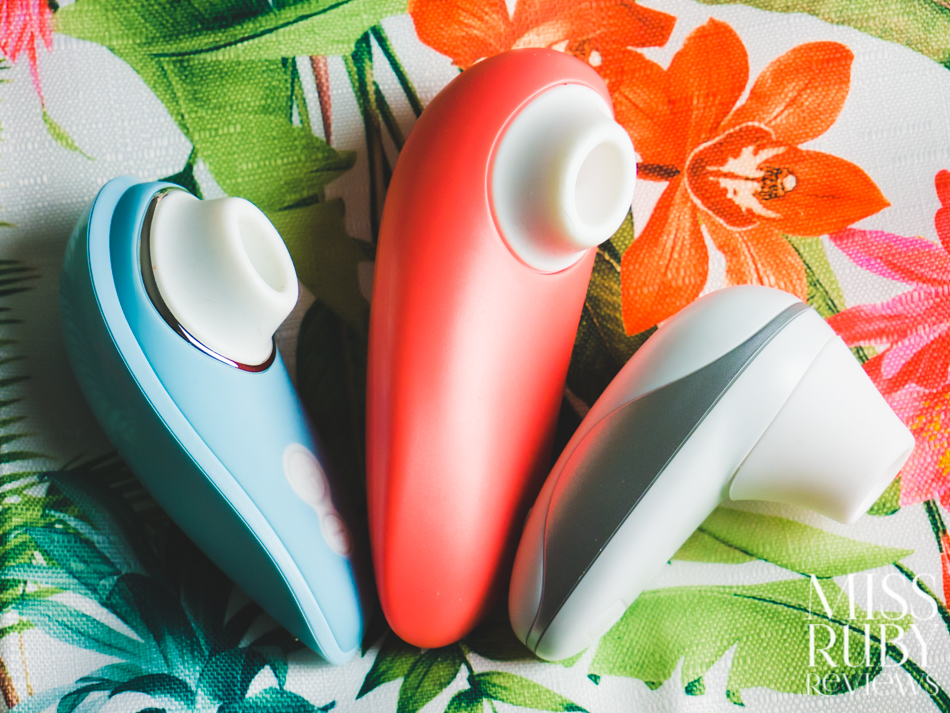 Above: Womanizer Liberty (left), Starlet 2 (middle), Starlet 1 (right)
I dug out some other toys to compare: the Womanizer Liberty (my current favourite Womanizer toy) and the original Womanizer Starlet.
Strength:
The Womanizer Starlet 2 is stronger than the original Starlet model, though just by a little. The quality of suction is vastly improved though — the new motor has a "thuddy" suction, rather than one with a buzzy sensation.
It's very very similar to the motor found in the Liberty. I did the blind test a couple of times and it was pretty hard to distinguish them, but I think that the more pricey Liberty is still stronger than the new Starlet 2.
Noise:
The new Womanizer Starlet 2 is MUCH quieter than the original Starlet. This is a relief — the old one was distractedly loud and had an unpleasantly high frequency.
Compared to the more expensive Womanizer Liberty, though, the Starlet 2 is noisy. The Liberty is remarkably quiet, and I was surprised to find a difference when, sensation-wise, they're so similar.
Ease of Use:
The new Womanizer Starlet 2 is also much easier to use than the original Starlet. With the original model's single button, you'd keep accidentally cycling back to the first intensity when you didn't mean to. But with the Starlet 2's separate + and — buttons, that isn't an issue. I did notice a short battery life though — not a huge dealbreaker for me, but enough for me to take note of.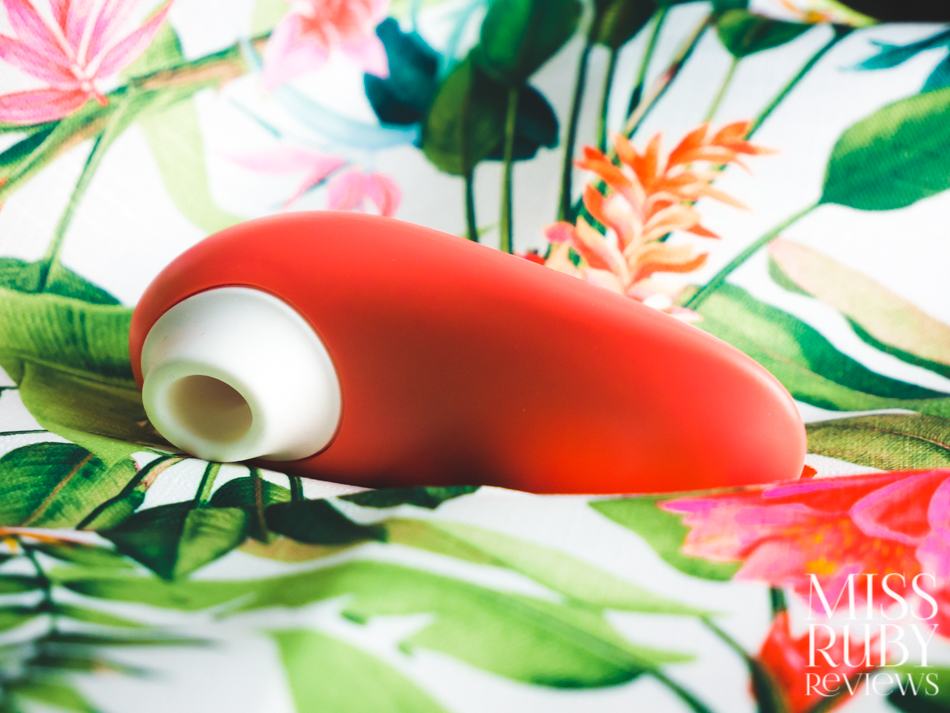 Overall – Womanizer Starlet 2 review
The Womanizer Starlet 2 is a huge improvement from the original Starlet model. It's stronger and quieter, and I love the longer body and the vibrant colour choices.
That being said, I don't think it's displaced the Womanizer Liberty as my favourite Womanizer suction toy – it's just not as powerful or as quiet.
Still, the $79 Starlet 2 IS cheaper than the Liberty which usually sells for $99 USD. If that price jump is a bit too much for you to stomach, you'll still have a fine experience with the Womanizer Starlet 2. It's a beautiful, strong, and effective touchless clitoral toy, and a good introductory choice.
You can pick up the Womanizer Starlet 2 at Betty's Toy Box. Why do I like Betty's Toy Box? They ship discreetly to continental US for free on all orders over $49, plus you can get 12% off your whole purchase with coupon code RUBY. 

See below for my Womanizer Starlet 2 review summary.
Womanizer Starlet 2 review summary
Overall thoughts - 9.2
9.2
$79
PROS
Cheaper than other Womanizer models
Pretty design
Stronger than original Starlet
Quieter than original Starlet
Waterproof
Bodysafe
CONS
Not as quiet/powerful as other Womanizer models
Short battery
Shop Now