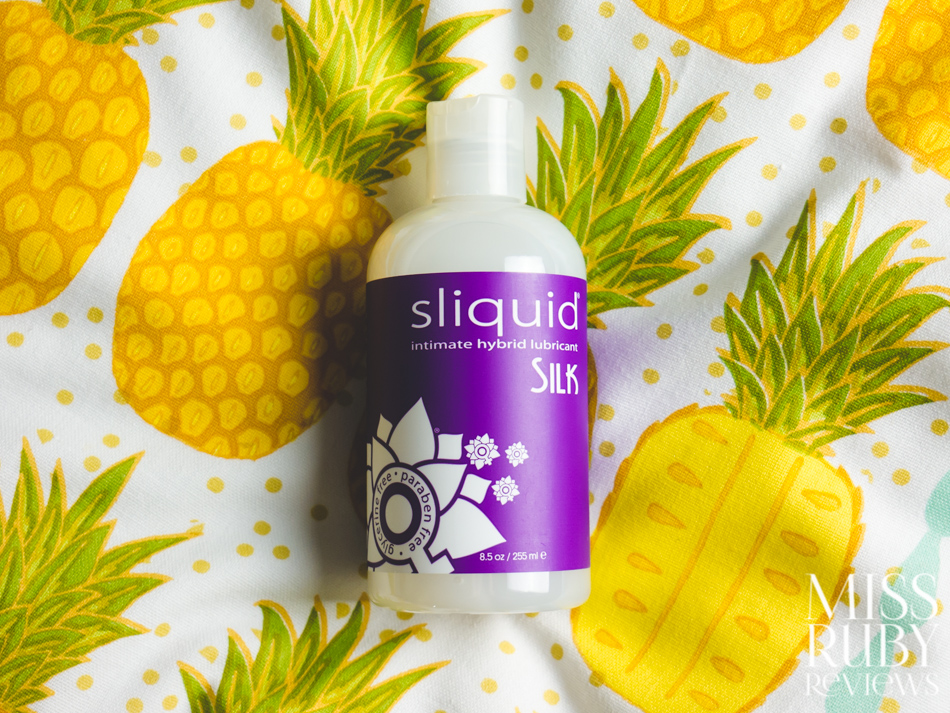 A purple bottle of magical silky goodness. Read on for my Sliquid Silk Cum Lube review!
What is this? | Packaging | My Experience | Overall
What is this?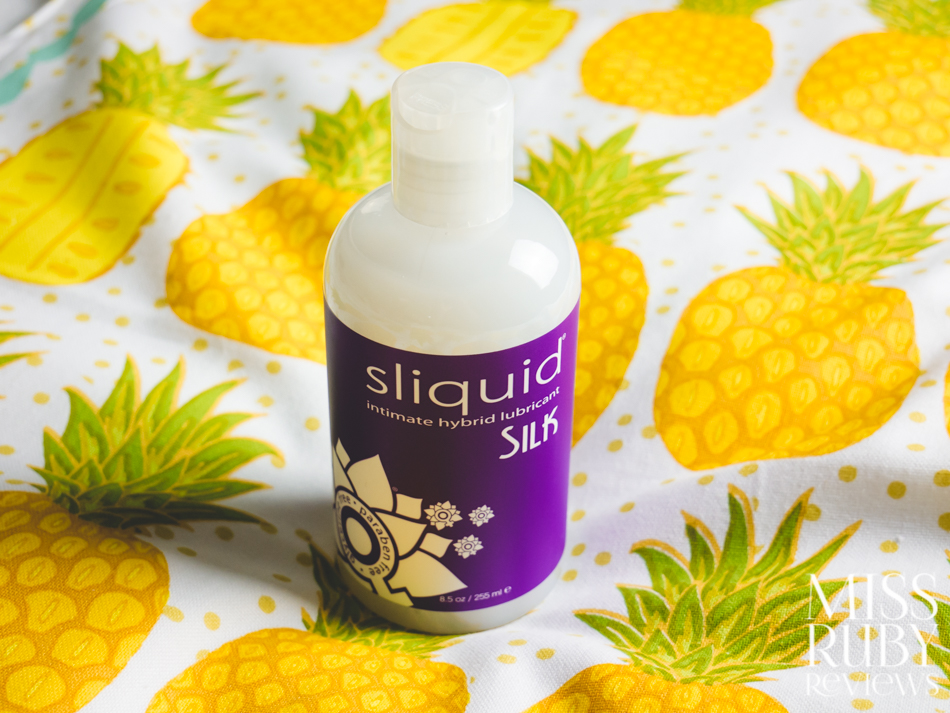 Sliquid Silk is a hybrid lubricant with a silky texture and a cloudy, milky white colour.
Confession – I labelled this post as "Sliquid Silk Cum Lube," but technically that's not true. Its real name is "Sliquid Naturals Silk Hybrid Lubricant" and Sliquid doesn't market it specifically as a cum lube… but it's so very semen-like that I've hereby labelled it as such.
Finally, a cum lube that's free of toxins and awful misogynistic marketing! It's also hypoallergenic and free of parabens.
And, despite it not calling itself a cum lube, it's definitely the best cum lube I've come across.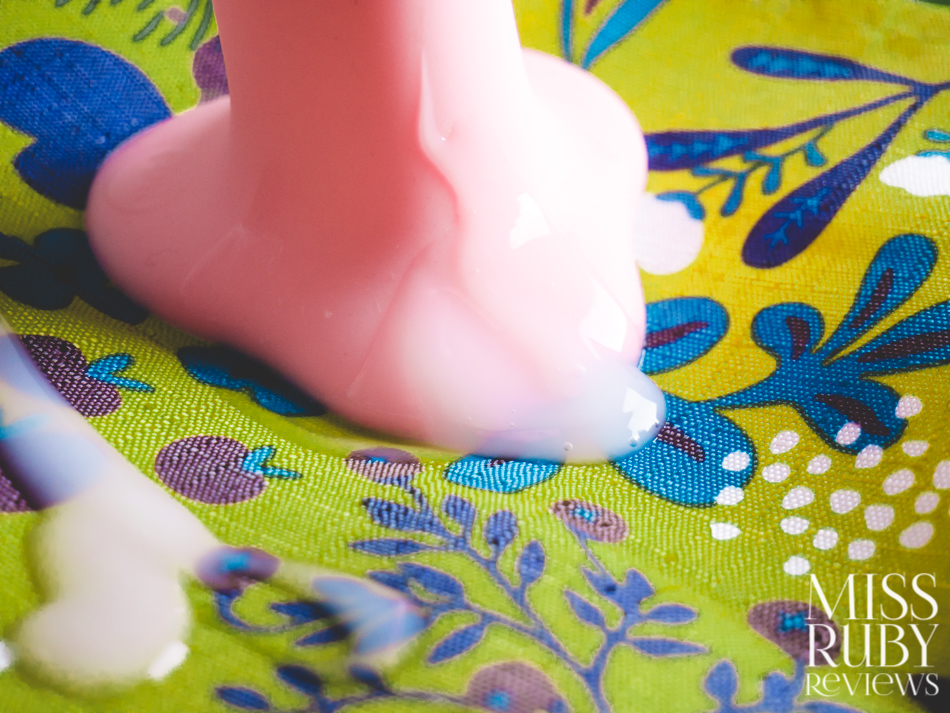 This blend is mostly based off of Sliquid's famous H2O water-based lubricant (a clear lube that's my favourite choice for regular daily use). To the H2O formula, they added silicone lube and creamy emollient esters (to help it glide). The result is a silky, smooth, glideable lubricant that clings to your skin.
Better yet, the silicone content in this lubricant makes it last MUCH longer lasting than pure water-based lubricants, which is always a good thing. Despite its longevity, it's still easy to rinse off thanks to its water base. You get the best of both worlds, and it's heaven!
Packaging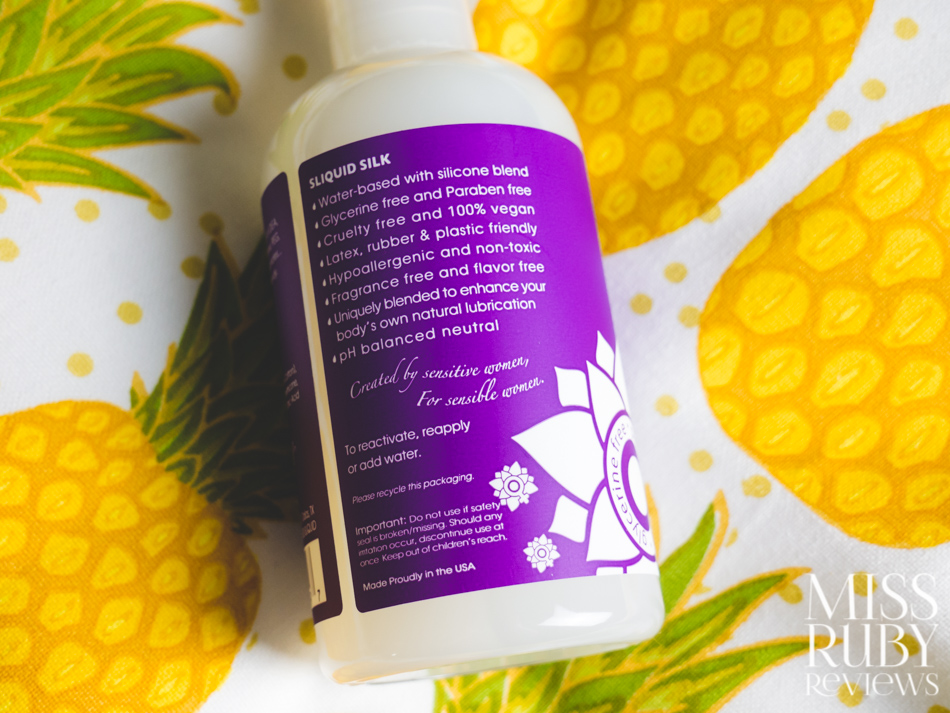 Sliquid Silk comes packaged simply in a clear and purple bottle. Depending on what size you buy (2 oz, 4.2 oz, or 8.5 oz), you'll either get a narrow tube or a wider bottle like this one. I got the largest size (8.5 oz), which is around 250 ml and enough to last you months with moderate use.
The packaging is gender-neutral and not sexual. Sometimes lubricant bottles can have cringe-worthy ad copy, but I'm happy to see that this one's just plain and clinical. This would look perfectly at home in your medicine cabinet along with shampoos and face lotions.
My Experience with Sliquid Silk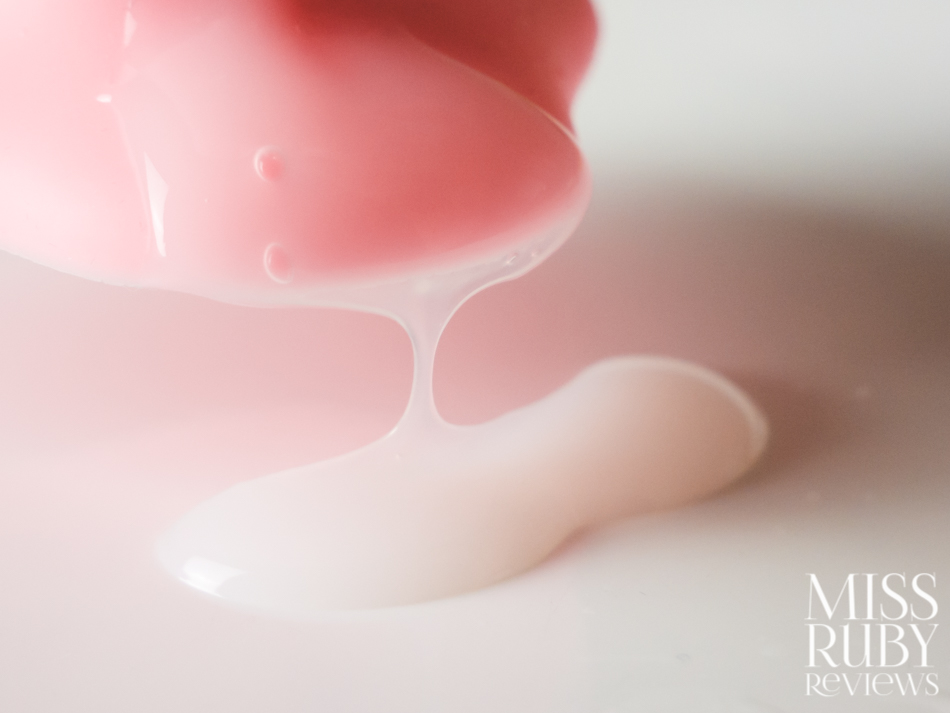 Pros
(1) It really looks like semen.
Sliquid Silk is milky, it's creamy, and it's THICK.
A string across my skin looks just like semen to me, and it spreads and slathers easily too which makes for A LOT of fun. The thick cloudy texture instinctively makes me think of a high sperm count, and it can get slightly bubbly like the real thing.
(2) It's a huge turn on.
If you're new to cum lube you may be surprised how much you enjoy using it as a visual turn on (without much actual practical use).  Because, visually, Sliquid Silk is really exciting.
It lets me see way more 'semen' at once than is humanly possible, at the flick of a bottle. My partner can drizzle it over me during foreplay and I can slather it over my dildos. Or, heck, I can roll around in it if I wanted to. Endless cum for my enjoyment, no penis required.  If you're a cam girl/performer or take erotic photos, this could also come in handy.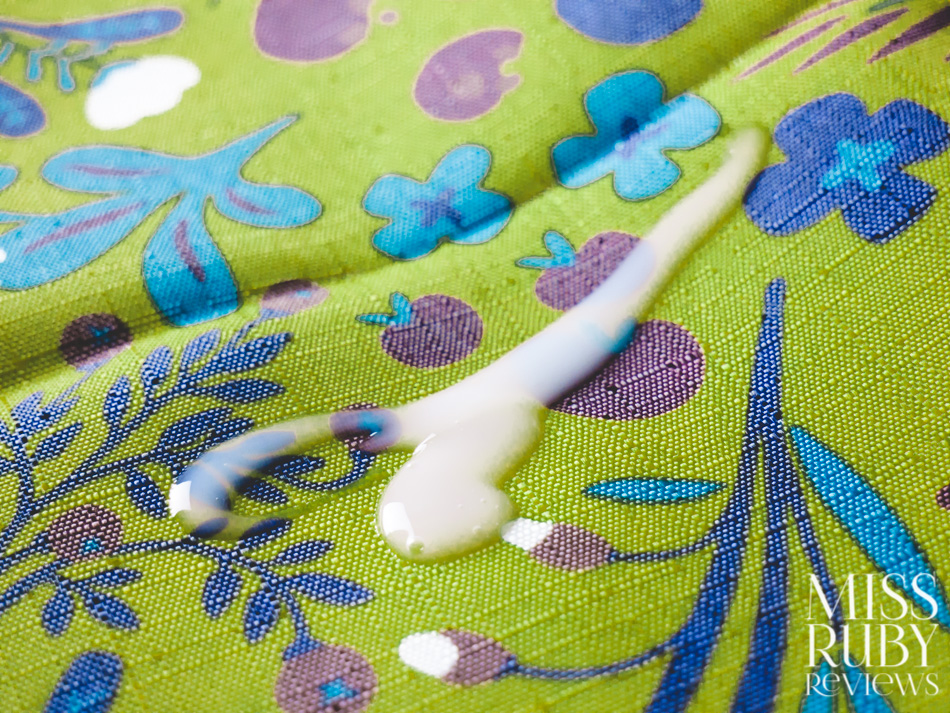 (3) It's effective.
Forgetting the aesthetics, by itself it's also just a very high-quality lubricant. Sliquid is one of my favourite brands of lubricant, so I'm not surprised. During sex or when playing with toys, it creates an effortless glide that lasts a good amount of time. It's slippery, and it keeps you wet, yet there's also a delicious hint of drag/texture to it. This is thanks to its silicone content, which helps it be a lot more durable than pure water-based lubricants.
(4) It smells nice.
Though it's supposed to be scentless, it smells vaguely like citrus to me (sort of like gentle lemon or lime). It's refreshing, mild, and I can only smell it if my nose is right up against it. When I'm using it during PIV sex, it's too far away for me to pick up anything.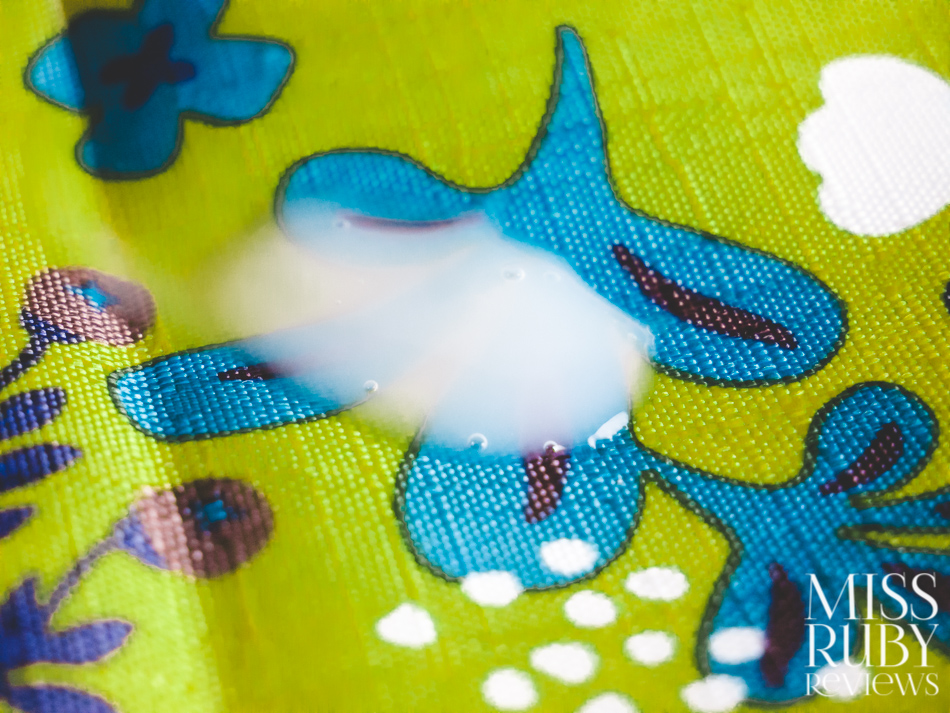 (5) It's easy to clean.
 It doesn't rinse off as easily as a pure water-based lubricant, but it's a lot easier to clean than pure silicone lubricants. I've also found that it comes out of my sheets in the wash without leaving stains or residue.
(6) It's non-toxic.
Sliquid Silk is 100% vegan-friendly, and free of freaky ingredients like parabens, sulfates, latex or rubber. So, even if you tend to have sensitive skin, this is a good choice. This has also been pH balanced to neutral, and I noticed no discomfort or negative side effects using this blend.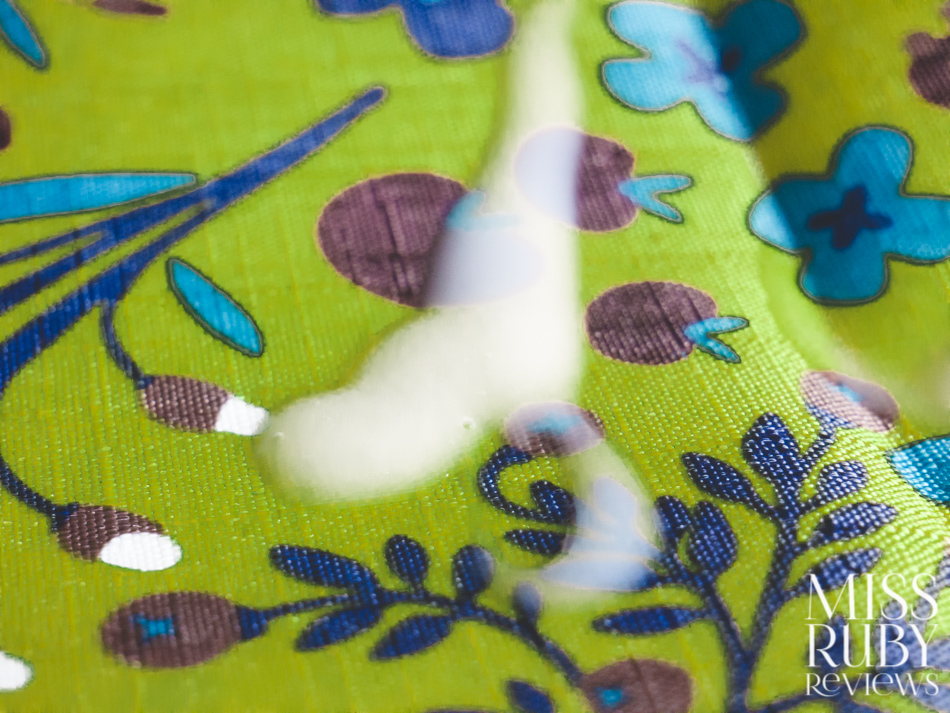 Cons
(1) Use caution with silicone toys. Because there's some silicone in this lubricant, I avoid using this with my silicone toys… but I suspect that the silicone content is so minimal that I don't need to be as careful as I have been. Sometimes silicone in lubricants can degrade silicone material. But I've used it repeatedly with the Fun Factory Amor, with no problems.
If you're tempted to use this with your silicone toys, definitely do a spot test first, and proceed with caution if it looks okay. It's fine on skin and other non-porous materials like stainless steel or glass.
(2) There's a taste. And it's kind of tangy? I'm guessing it comes from some citric acid that's in the ingredients list. While it's not toxic, I'm not a fan of tangy flavors.
… And that's all I have to complain about.
Overall – Sliquid Silk Cum Lube review
For a lubricant that doesn't call itself cum lube… this is a remarkably good cum lube. It looks like the real thing, it glides easily, and it's easy to clean. It's free of toxins and hypoallergenic, so even users with sensitive skin should be fine with this. Better yet, it's pretty affordable. The smallest bottle costs $8 USD, and the largest bottle will get you 4.5x more for just $9 extra.
You can pick up your own Sliquid Silk at Peepshow Toys! Why do I like Peepshow Toys? They ship internationally, only carry body-safe products, and you can get a 10% discount off your whole purchase with coupon code RUBY. 

See below for my Sliquid Silk Cum Lube review summary.
Sliquid Silk Cum Lube review summary
Overall Thoughts - 9.8
9.8
$8-17
PROS
Looks like cum
Durable/great as a lube itself
Easy to clean up
Non-toxic
Affordable
CONS
Avoid using with silicone toys
Shop Now