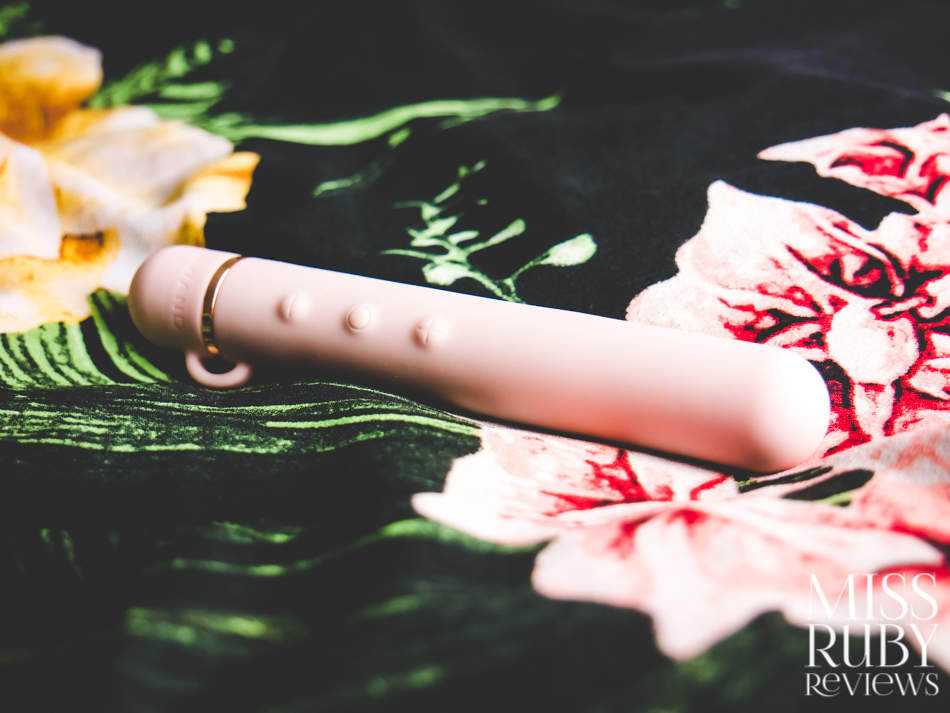 The word "Baton" implies a huge club to clobber someone with, but Le Wand Baton is not that kind of baton… it's a delicate, feminine, beautiful little vibe. Read on for my Le Wand Baton review!
Design | 360° View | How to Use | Packaging | Material and Care | My Experience | Overall
Design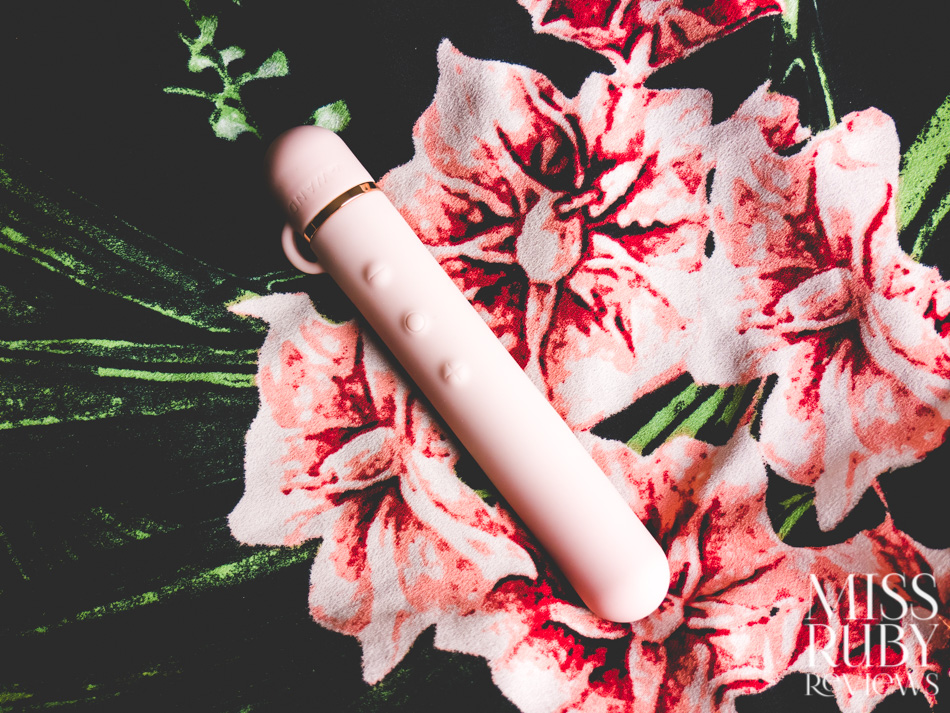 The Le Wand Baton is a eye-catching new clitoral vibrator in Le Wand's Chrome Collection. Last month I had the chance to try the collection's Chrome Point, which impressed me with its elegance and weighted body. The Baton appealed to me next because of its narrow design — I love pin-point vibrations, so I was eager to try this one.
Like the Point vibe, the Le Wand Baton is also weighted, which gives it a durable, high-quality feel. It has a simple, streamlined design with clean lines and nothing overly busy or garish. The body has 3 buttons near the base and a silicone cover at the bottom that slips open to show a USB port. This vibe offers 15 vibration modes and 6 intensity levels, and a slightly flexible tip.
I received the Le Wand Baton in Rose Gold. This is a beautiful blush pink with a rose gold trim. If you're looking for something less feminine, the Baton is also available in a sleek Black. But I love pastels, and this rose tone is gentle and girly and a far cry from your standard typical neon purple toys of the past.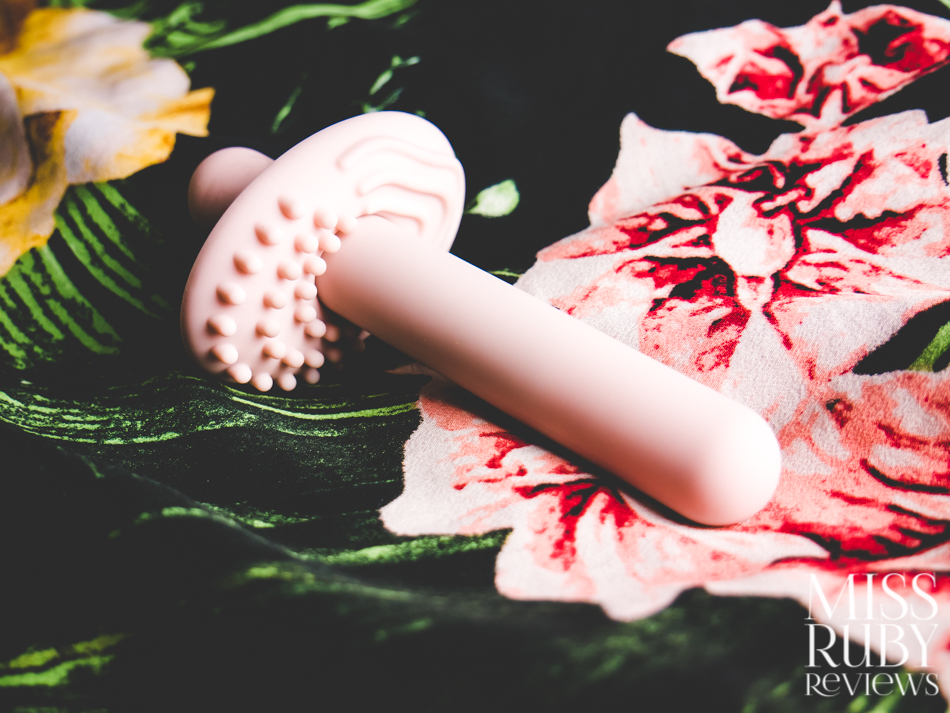 Above: The Le Wand Chrome Baton with its silicone ring to enable internal use
The Le Wand Baton also comes with a textured silicone ring (pictured above). This slips over the Baton and slides down to rest on the little silicone loop at the base. It's well made, quite thick, and deliciously textured — some nubby bits coat the first half, and gentle wavy lines coat the second half.
The textured silicone ring stays put fairly well, but I've been able to pull it off when tugging hard, so I don't recommend using this as your safety-stop flared base for anal use– in my opinion, there's a good chance it could come off during use, so I recommend only using it for vaginal insertion for extra added stimulation, not anal use.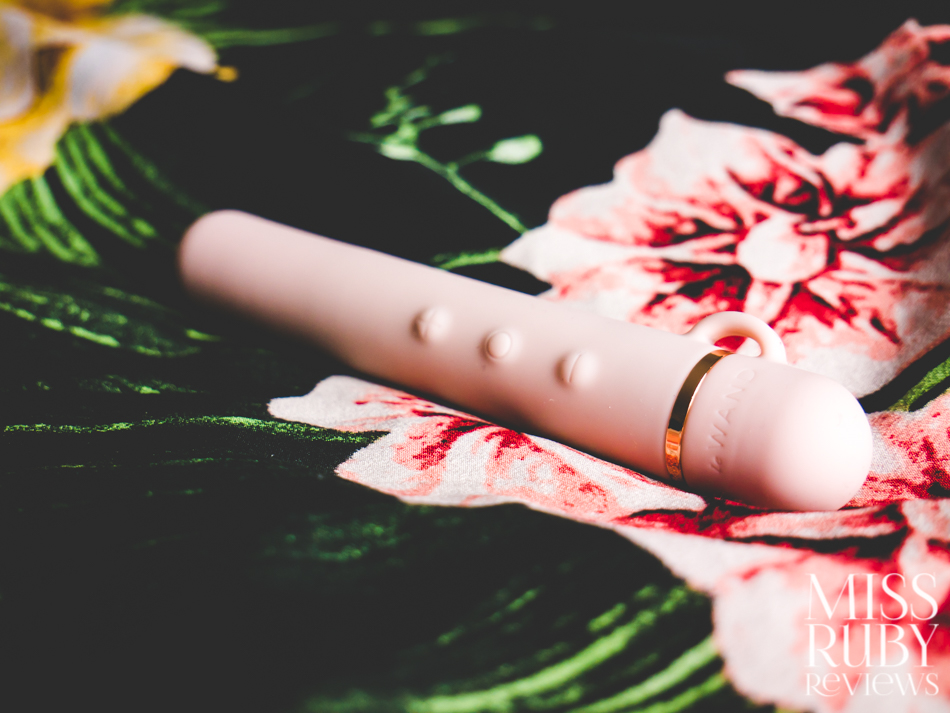 As much as I'd love to write more praising its design style, I should note that I think the Le Wand Baton looks almost exactly like the Crave Flex, a toy by another company. It bears a shocking resemblance in my opinion, and it looks like Le Wand basically just made a rounder version of Crave's Flex. Le Wand is getting a name for itself for mimicking other companies' designs, which isn't great… Still, I'll try not to let my irritation bias my review of how this toy actually functions.
360° View
Click and hold the image above to move it around.
How to Use the Le Wand Chrome Baton
To use the Le Wand Baton:
Press the + button to turn it on.
Keep pressing the + button to increase intensity, or hit the — button to decrease intensity.
Switch up patterns using the center O button.
Apply against your body. Though designed for clitoral stimulation, there's nothing stopping you from using it with nipples or the shaft of a penis.
If you want to use this internally*, add the silicone ring to create a kind of flared base.
(*not secure enough for anal use)
To turn it off, press the — button for a couple of seconds.
To travel lock it, turn it off and then simultaneously press in the + and — button for several seconds. Repeat to unlock.
To charge it, simply remove the cap at the bottom to reveal the USB port. Plug it into your computer until the LED light is fully solid.
Packaging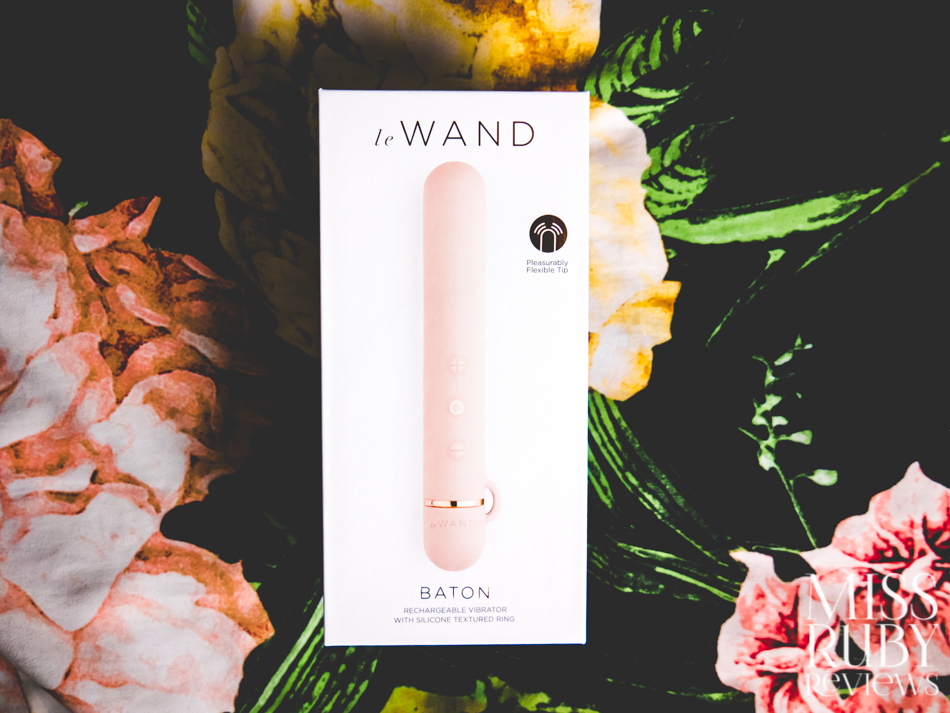 The Le Wand Baton is packaged elegantly in a clean white box.
Inside the box, you receive the Baton, a manual, the textured silicone ring, and a fabric drawstring pouch.
There is no separate USB charging cord – just pull off the cap at the base to reveal the USB.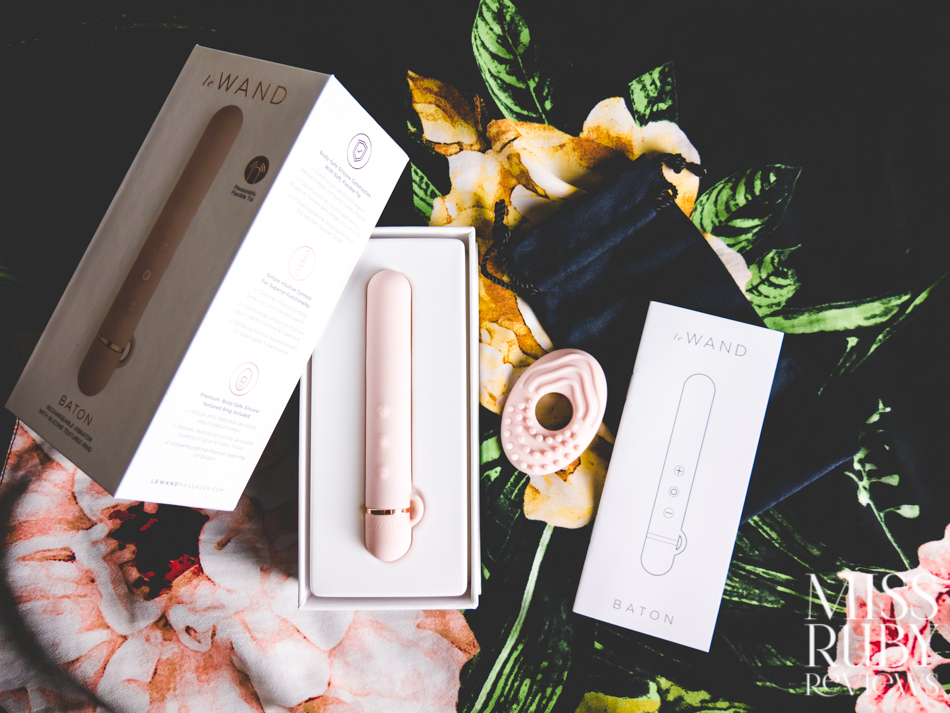 Material and Care
The Le Wand Baton is made with silicone and a thin band of chromed steel. Silicone is non-porous, non-toxic, and durable, making it one of the best materials you could ask for in a sex toy. Chrome-plated steel is also body-safe, but I recommend treating it with care because I found it to scratch and dent very easily.
To clean, Le Wand recommends washing with a mild silicone-safe cleanser before and after use. I just use my regular hand-soap, but you can always buy something like this as well.
If you'd like to add lubricant, avoid silicone-based lubes. Instead, opt for a good quality water-based lubricant like the Sliquid H2O.
My Experience with the Le Wand Baton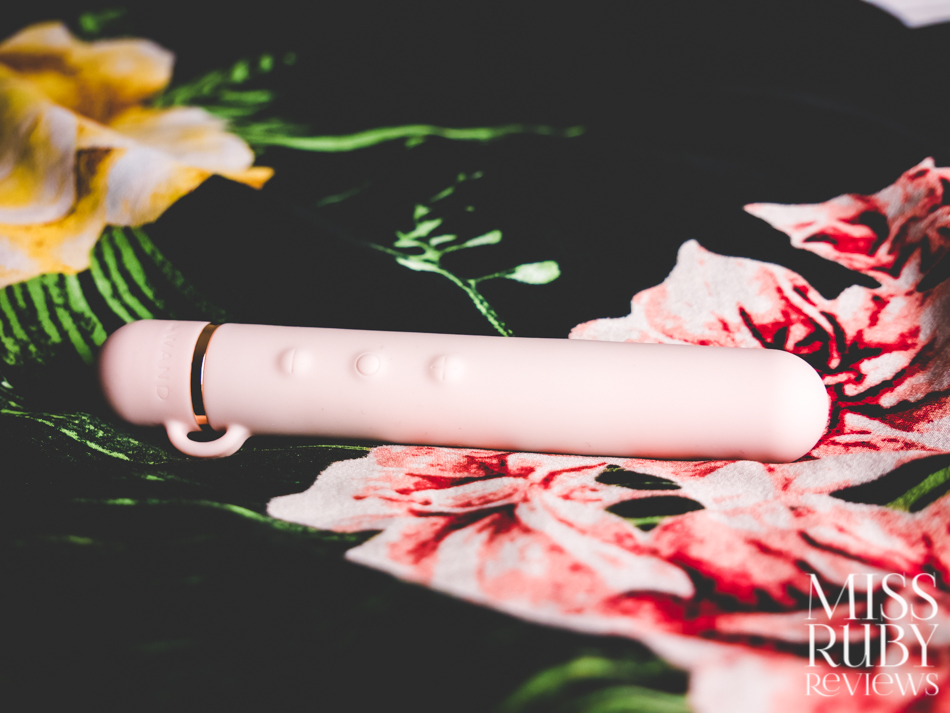 Well, let's start with the good.
The Le Wand Baton is incredibly quiet. Even at full speed, it's virtually silent. It's even quieter than its more expensive counterpart, the Chrome Point, and I can't imagine anyone accidentally overhearing this. If you have roommates, you'll be able to use this behind closed doors without the worry of being heard.
I also liked the textured silicone ring and the concept of taking your bullet vibrator and turning it into an insertable toy. The ring did add some textured excitement to the mix. Nubby bits (for lack of a better name) feel great against the vulva, and this can be pleasantly pressed over your skin with or without the vibe itself.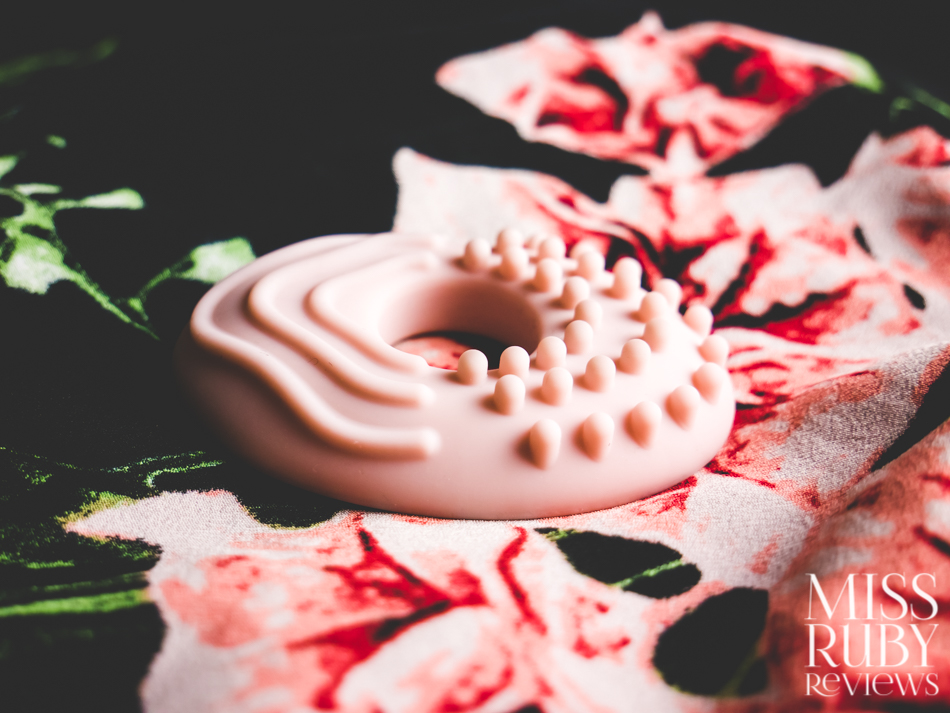 The Le Wand Baton also gives me the kind of luxury features you'd expect from a toy at this $100 price. For ease of use, I LOVE the integrated USB port — it makes recharging this toy so much easier and there's no way to lose any charging cable (which I've done on more than one occasion).
It's also waterproof, comes with that handy travel lock, and even has a 12-month warranty to protect against defects.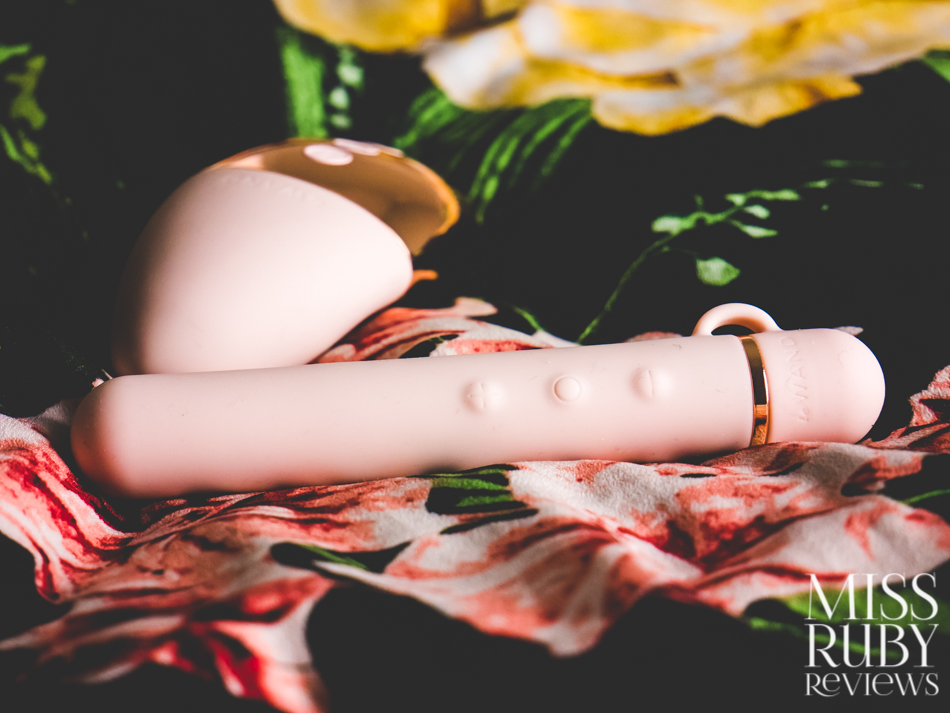 Above: The Le Wand Chrome Baton (bottom) and Chrome Point (top)
With all these great features, wouldn't this be the perfect toy? Well…
…Now for the bad.
By bad, I mean its strength. The Le Wand Baton does so many things right, but it fails me where I need it most — power. While the vibrations feel nice (albeit buzzy), I need them to be at least twice as strong as they are. For me, they're too weak to orgasm from, and they're considerably weaker than the Chrome Point. Unless you're absolutely certain that you love very gentle vibrations, this probably won't be strong enough for you.
Big sigh.
Power is SUCH an important thing. Asides from being made from bodysafe materials, it's THE most important criteria. While many people can enjoy gentle vibrations (especially as they're warming up), I consider the top strength with the Le Wand Baton to be below what you could ordinarily expect from a good quality vibrator. This is really disappointing… this toy is working so hard to be a good one, but I can't give it 10/10 just for trying hard. I don't think this toy can deliver the kind of strength most people would expect from a toy this pricey.
Overall – Le Wand Baton review
While the Le Wand Baton gives you a lot of luxury features, it doesn't deliver on strength. So….if you want a slim pinpoint vibrator, I recommend you look elsewhere.
I love Betty's Toy Box and they sell a bunch of my favourite vibes. I recommend the We-Vibe Tango ($79), the FemmeFunn Ultra Bullet ($59), or the Blush Exposed Nocturnal ($34).  The We-Vibe Tango is the gold standard for bullet vibrators, though the other two also pack really strong punches. These three may not be as pretty as the Le Wand Baton, but any of those will give you stronger and rumblier vibrations.
If you're still interested in the Le Wand Baton, you can pick one up at Betty's Toy Box for $100! Why do I like Betty's Toy Box? They ship discreetly to continental US for free on all orders over $49, plus you can get a 12% discount off your whole purchase with coupon code MISSRUBY. 

See below for my Le Wand Baton review summary.
Le Wand Baton review summary
Overall Thoughts - 3.9
3.9
$100
PROS
Beautiful
Quiet
Bodysafe
Rechargeable
Waterproof
CONS
Weak
Design doesn't seem original IMO
Shop Now