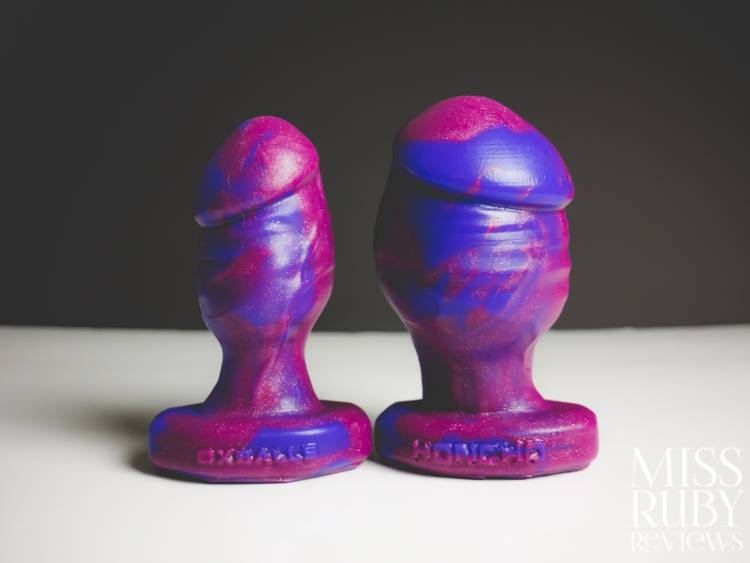 Well this is an eye-catcher! Thick and girthy, the Oxballs Honcho is a plug made for stretch. And this new "Blackberry" colour scheme is a mesmerizing swirl of purple and plum…
---
New on the scene
The Oxballs Honcho Butt Plugs just recently launched in the "Blackberry" colour as a Peepshow Toys-exclusive. They're beautiful and made from smooshy soft silicone, feeling deliciously rubbery and squashy in your hands. This makes for a super comfortable fit. If you've had limited experience with silicone before, you might not know that silicone comes in a wide range of densities — some mass-produced silicone toys have very hard densities, whereas more artisanal toys (like this) can be nice and squishy. The Oxballs Honcho's silicone is like a big gummy bear: squishy but durable and sturdy enough to keep its shape when it matters.
If you're looking for a new plug (vaginal or butt), this might be one for your wishlist.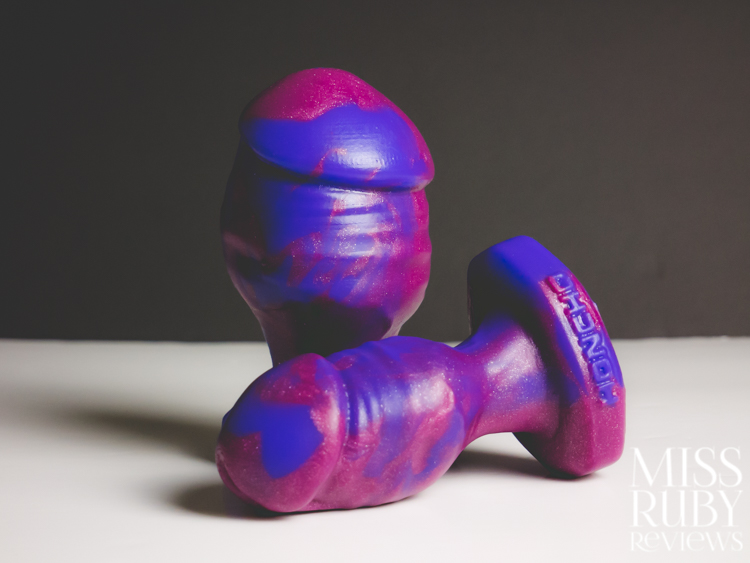 From Small to BIG
The Oxballs Honcho is designed as a butt plug but can absolutely work as a vaginal plug as well.
The head has a detailed coronal ridge and urethral dent. The shaft is veined, thick, and girthy. Below the shaft, a thin "neck" keeps it locked in place. At the bottom, there's a wide flared base (in a gorgeous gemstone shape) to keep it safe for anal use.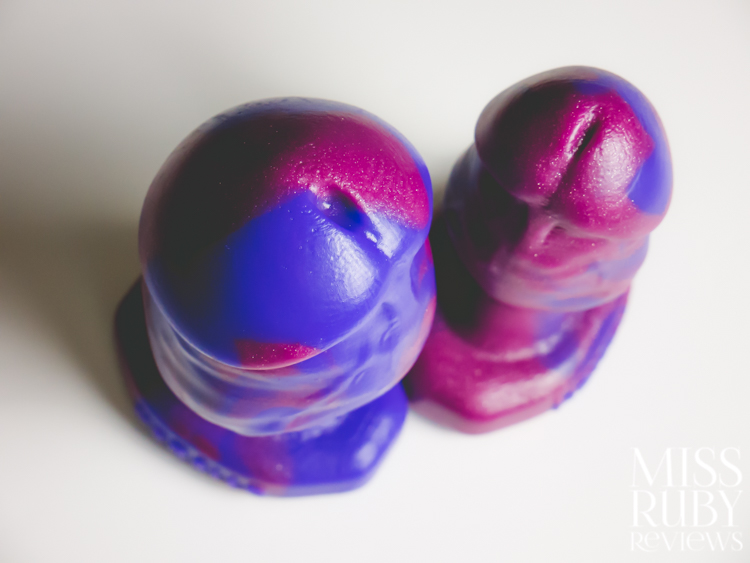 The Oxballs Honcho plugs are BIG. I have the Size 1 (Small) and Size 2 (Medium), but it also comes in a Size 3 (Large). I was shocked that the Medium one I have was as big as it is! These are obviously designed for a good stretch.
Here are the full dimensions:
Honcho size 1: 4 inches insertable length; 4.75 inches total length; 3.5 to 5.5" circumference (up to 1.8 inches diameter)
Honcho size 2: 4.5 inches insertable length; 5 inches total length; 4.25 to 7.5 inches circumference (up to 2.3 inches diameter)
Honcho size 3: 5 inches insertable length; 5.5 inches total length; 5 to 8.8 inches circumference (up to 2.8 inches diameter)
Made in the USA
The Oxballs Honcho plugs are made in California USA with American-sourced platinum-cured silicone. They're also manufactured by employees that earn a living wage.
Products are hand-poured, so no two plugs are exactly alike; the swirling patterns will slightly differ in each toy, making each a one-of-a-kind.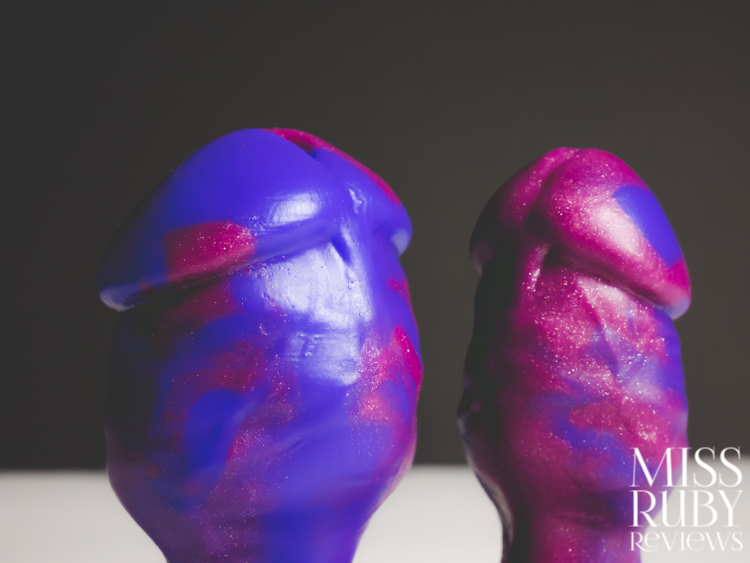 Why are the Oxballs Honcho Plugs Made from Silicone?
Platinum-cured silicone is non-porous and non-toxic, so the Oxballs Honcho is bodysafe and easy to keep clean.
Unsafe materials like jelly and rubber can retain bacteria because they're porous, but silicone plugs can be thoroughly cleaned. Rinse with hot, soapy water for basic cleaning… or sterilize them by throwing them in the dishwasher. Proper sterilization means they won't retain bacteria.
I also generally prefer silicone because of the squish factor — its slight squishiness can make it easier to insert and much more comfortable to wear for long stretches.
Where to get the Oxballs Honcho Butt Plugs
If you want to pick one of these up yourself, you can get your own Oxballs Honcho in Blackberry exclusively from Peepshow Toys here.
Prices range from $49 to $89 USD, depending on size. Though Peepshow Toys primarily services the USA, they regularly also ship to Canada, Europe, Israel, Australia, New Zealand, and Japan.
Lastly, for an additional 10% off regular-priced items, don't forget to use my coupon code RUBY at checkout!


Note: While I wasn't paid for this post, and all thoughts are my own, this is not a review — rather an overview of this product's features.