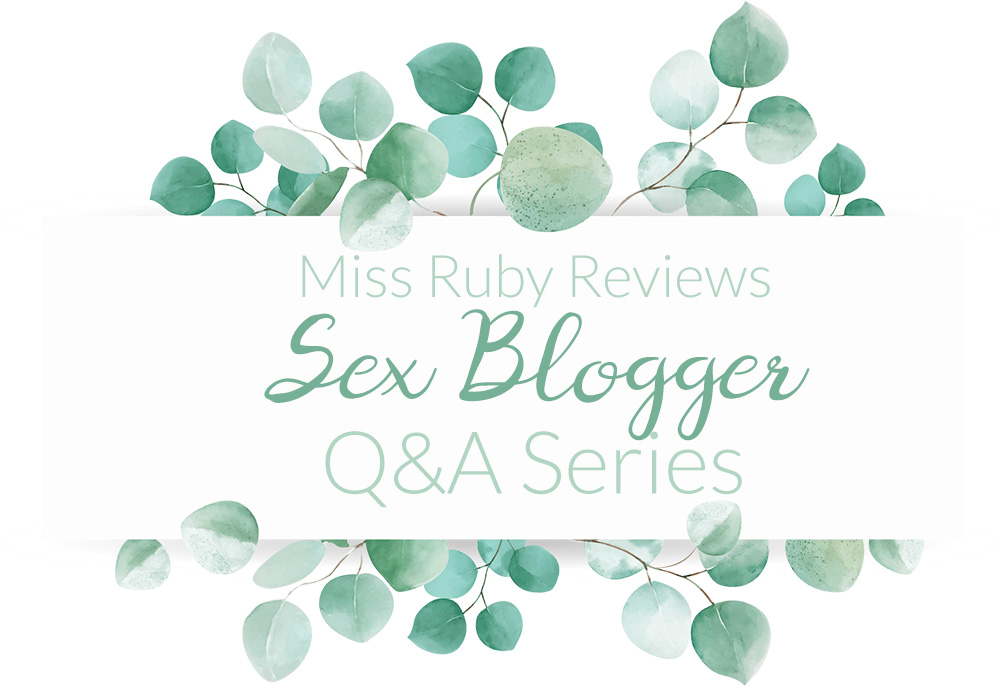 This series was created to highlight sex bloggers (new and old) to my readers. If you'd like your sex blog featured, please read my instructions and get in touch!
Princess Previews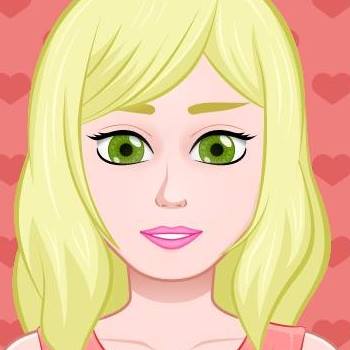 Which sex-related blog(s) do you run and how long have you been at it? By what name may we call you?
I run Princess Previews which is primarily a sex toy review blog but I hope to start doing more general sex blogging soon too. I started it back in May 2015 so I've been blogging almost a year and a half now.
I go by Grace Selena online! It was my alias when I was doing sex work and it stuck when I made my blog. Grace is actually my middle name though 🙂
Sum up your blog (such as theme, goal, focus, quirkiness, uniqueness).
My biggest focus right now is providing reviews that are aimed more towards Australian readers. The Australian sex toy industry feels practically non-existent sometimes, both in regards to bloggers, manufacturers and body-safe retailers. When I first started, I wanted to be just like all the US / UK bloggers, but after my first year it became obvious that I needed to embrace where I lived and aim my blog towards the Australian readers who were probably feeling as left out as I did when I started reading sex toy reviews.
Since then, I've switched my blog to being more Australian-friendly by changing things such as using centimeters instead of inches, Australian spelling, and focusing on highlighting and working with local companies over international.
What is your blog's "creation story"? Why was it born? Did any already-established bloggers inspire you?
Originally, I started the blog as a creative outlet for myself. I love both writing and photography, and have always enjoyed blogging, plus I'm very sex positive. After some nasty experiences with toxic toys, I started reading sex toy blogs and found it to be the perfect way for me to flex my creative muscles while also helping educate people about body-safe sex toys.
Without trying to sound cheesy, my biggest inspiration in creating my blog had to be Miss Ruby Reviews. Having good photography and in-depth reviews was something I was very much aiming to emulate, which I have always found your blog does perfectly.
Other big inspirations were Apricot Creams, Minxy Milly (now gone), and Toy Meets Girl.
What is your favourite post on your blog to date? Why?
I think it is a tie between two if that's okay. The first is a guide I wrote for butt plug beginners. I like that one because it's the first guide I've written (I hope to do more soon) and I hope it has helped people use and understand butt plugs better. The second one is my Doxy vs Doxy Die Cast review. I'm not too happy with the review itself (it's very long and kind of clunky), but I'm still so overwhelmed and dumbstruck that I somehow got two Doxys, a toy I had previously only dreamed of owning, arrive at my doorstep in the same week.
What does "sex-positive" mean to you?
To me, sex positive just means to be fully open and mindful to sex and never judgmental in regards to any aspects of it. I also think it means to be accepting of however people want to use their bodies, for instance sex workers or even just people who like to post sexually suggestive or nude selfies.
Have you found any friends (or heroes) in the sex blogging community?
My social anxiety stops me from calling people my friends, but I have certainly met a lot of great people over twitter. It would be nice to be able to attend conventions or parties similar to the US and UK bloggers but that is something that is still awhile off for Australians. Lately I've found Formidable Femme as a bit of a hero in the community however, she always writes these perfectly timed posts that literally take the words out of my mouth. She is a fantastic writer that stands up for bloggers and all of my values and I think her posts are very important, I can't share them fast enough!
How important (or unimportant) is anonymity to you?
I'm not hugely bothered about my anonymity in regards to my blog, but right now (due to my study and work circumstances) it is fairly important. The biggest reason for my anonymity is that, when I started the blog, I worked as a cam girl and independent porn producer and I connected the two heavily (same social media, same alias etc.). So if my identity in regards to my blog was revealed, my identity as a sex worker would also come out, which is far more important to keep secret. Hopefully in the future I'll be in a workspace where I feel safe to no longer be anonymous with my blog however.
If one of these readers becomes your biggest fan, where can they follow you on social media?
My Twitter is @PrincessPreview and my Facebook page is Princess Previews. I also have Tumblr (@grace-selena (NFSW)), Pinterest (@ppreviews) and Instagram (princess_previews) although I use these a lot less often.
Do you consider yourself an advocate/supporter/ally for any minority groups?
I worked in online sex work from 2014 to early this year, so I am definitely very focused on sex worker rights which is something I hope to start writing more about on my blog soon.
Have you ever had anything bizarre or horrible or funny or amazing happen as a result of blogging?
Other than the amazing fact that I get sex toys for free? Not really. Lately though I've gotten one of my comments in SHE Magazine which was great and the other day I found out I ranked number 38 in the Kinkly Sex Blogger rankings and number 7 on the New Sex Bloggers of 2016 list! I also recently received a four day media pass to Sexpo Melbourne which is really exciting!
For sex toy users: Imagine your plane is crashing near a deserted, gorgeous island. Before you jump into your lifeboat, you fumble through your bags to find the perfect sex toy to use until you're rescued (by awfully good-looking sailors, obviously). Which toy did you choose?
As long as this island has some sort of power supply, then I would without a doubt take my Rechargeable Magic Wand. If I was without power, though, then it would instead be my favourite dildo: the Pack 'n Play No.2 by Tantus.
Has sex blogging shaped/influenced you in a broader "real-life" sense? (i.e, your worldview, your personality, your confidence?)
I would love to say yes but I don't think so. The year prior to starting my sex blog I was still in high school and surrounded by very sex positive friends who I could openly discuss sex toys with, but since then I have been at University studying a very male dominated course where I have not been able to discuss my blog. Because of this I haven't really changed in person, although I feel a lot more confident online and am certainly a lot more educated.
Introvert or extrovert? Cats or dogs? Coffee or tea?
I'm generally very introverted. If I could stay in my bed 24/7 that would be pretty perfect. I do love the occasional night out at the bar though with friends.
I'm a huge cat person. They enjoy staying in bed just as much as I do.
I grew up in England so naturally I love tea (I'm drinking some right now!). I usually drink Chinese or Japanese green tea when I'm having dinner and black tea in the morning or before bed.
If you could magically and instantaneously change something about this industry (i.e., sex toy industry, erotica, porn, sex education, etc), what would you change?
I would like to see a better sex toy industry in Australia and hopefully that is something I can help change with my blog. Right now we have only a handful of bloggers and sex toy manufacturers. We have a few body-safe ethical retailers but they are mostly online and sell more of the high end luxury style toys. It would be great if we could have more Australian based manufactures which would also allow for more bloggers, conventions like the ETO Show, and less pricey but still ethical retailers.
What are the top 1-3 factors that keep you blogging? What's keeping you here?
I think the biggest thing is how much fun I have with my blog. Sometimes I feel quite overwhelmed having to balance the blog, my actual job, study, mental health, and my social life. But I think if I were to quit then I would almost certainly find myself every evening or weekend when I have free time wishing I had something creative to do.
Another factor is definitely the readers. Sometimes it certainly doesn't feel like it but I know there are lots of people who read my blog and that makes me really happy. For the last 6 or so months I have been setting blog view count goals for the end of each month and so far I have hit every one, so that makes me very happy.
Lastly, it is the idea that my blog provides a voice for Australian sex toy users which will eventually hopefully make a difference to the Australian industry which I think would be really great.
Lastly, what advice would you give to readers who are considering starting a sex blog of their own?
I think the main thing is to just not get discouraged by other bloggers. I have very bad social anxiety and mix that with the fact my time zone is different to basically every other blogger it can be very hard to make friends or socialize among the other bloggers. That is in no way their fault, but the isolation that brings can feel very lonely and discouraging. Not just for myself, but I constantly see other bloggers talking about it, feeling as if there is a 'cool group' of bloggers that no matter how hard they try they cannot get into, which can lead to them not feeling good enough and considering quitting.
But I think the biggest thing is to remember why you started your blog, because if it was for yourself or for the readers, then you shouldn't let other people's opinions or their lack-of-opinions put you off. Concentrate on why you started and don't let anyone else get you down.
Last Updated on April 24, 2020 by Miss Ruby