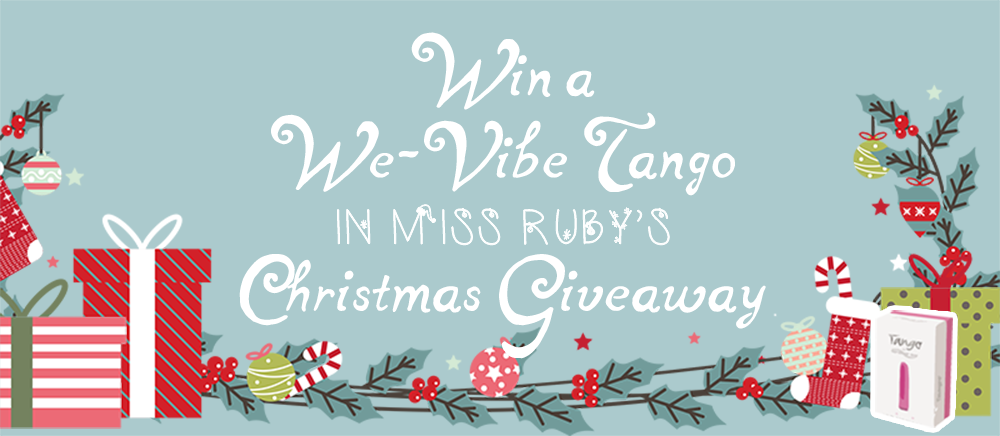 ♫ On the first day of Christmas
My true love sent to me:
A Tango in a We-Vibe Tree… ♪
The Sponsor: Peepshow Toys
Peepshow Toys very kindly offered to sponsor this year's Christmas Giveaway! This company has started working closely with me over the past few months, and I super-duper appreciate their unyielding commitment to body-safe toys. It's always a relief to find companies like this, because it means I can essentially give a blanket-safety-endorsement for the WHOLE stock! Woohoo! Thanks again, Peepshow Toys!
The Prize: We-Vibe Tango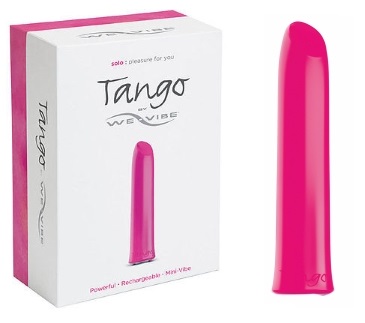 This Christmas, I'm giving away one of my FAVOURITE toys. The We-Vibe Tango is legendary in my bedroom. It gives me copious amounts of orgasms. It's the strongest and rumbliest bullet vibe on the market. And I essentially think that every government needs to hand these out like candy to every adult clitoris.
It's fantastic.
Details:
Clitoral bullet vibrator
Rechargeable
Waterproof
Lipstick-sized
Available to win in pink
Made from a sturdy body-safe ABS Plastic
Very very strong
Not designed to be inserted (and not safe for anal play)
Retails at $79 USD
Small Print
This contest will run from Dec 1 to Dec 31, 2016.
The winner will receive 1 (One) unit of a We-Vibe Tango in the color Pink.
You must be 18 years or older to enter and live in a region where sex toys are legal to import.
Open USA and Canada only
Please, no giveaway accounts.
One winner will be randomly selected and contacted by me by email within the 1st week of January 2017. The winner has 48 hours to reply to me with their address otherwise another winner will be drawn. The winner agrees to provide me with their name, email, and shipping address that I will forward to Peepshow Toys, who will ship directly to the winner.
Scroll below the Giveaway entry widget to see instructions on how to access an exclusive sale.
Enter Below
Sale Right Here!
Only one person will win this giveaway at the end of December. But for the rest of you folks, Peepshow is holding an awesome sale in the time being.
Valid Dec 1 – Dec 18th only: You can get 20% OFF your purchase of $99+ from Peepshow Toys.
Valid Dec 19 – 20th: 15% off any purchase of $79 or more.  All orders of $79 or more will be upgraded to USPS Priority Mail.
UPDATE: The giveaway has ended and a winner has been drawn. Congratulations to Mamz!
Last Updated on March 6, 2017 by Miss Ruby