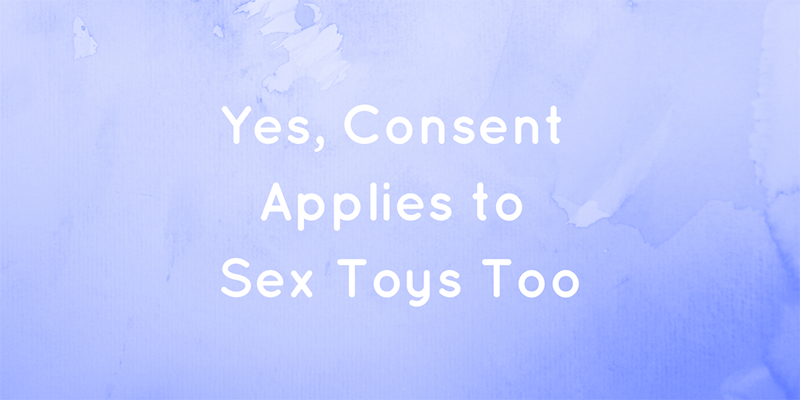 Just so you know: consent is still a thing.
Content Warning: Non-consent
As a baseline:
Consent needs to be explicit, not presumed.
It needs to be enthusiastic, not passive.
It cannot be convinced, coerced, made in fear, owed, pressured, borne from feeling guilty. It cannot be a begrudging "yes."
It cannot be obtained from someone who is underage or during an abuse of a position of power (ie, landlord/tenant, priest/parishioner)
Once obtained, it is not automatically provided for future activity.
Once obtained, it can be withdrawn.
It needs to come from an informed place of complete awareness (ie, cannot come from someone under the influence, someone asleep, someone not aware of what you're doing.)
Silence is not consent. Maybe is not consent. I don't know is not consent.
Maybe you'll like it is not obtaining consent. Whoops, I didn't mean to is not obtaining consent.
Consent is incredibly important.  It's important to teach, it's important to absorb, it's important to practice. Non-consensual sexual activity is, simply put, sexual assault. In Canada, consent is about affirmative communication, and silence is not consent.
It should be no surprise to anyone that consent applies to sex toys too. Go ahead and apply a sex toy to the 9 bullet points above.
This includes introducing sex toys to your partner for the first time, or even just a new category of toys (ie, bigger than usual). I once saw a horrifying article (written by a "David Strovny") in AskMen, an established men's advice website (Note: the article appears to have been removed as of June 2017, but you can still find it archived here). Strovny suggests ways that men can introduce sex toys to their girlfriend. While he points out that talking is good, and you shouldn't refuse to stop doing something, he also suggests creepy things:
Direct Quote: "Ask her if you can use a toy on her.  Or, next time you are giving her oral pleasure, add it in without her even seeing it." (non-consent)
Another quote, regarding introducing bondage: "Hold her wrists lightly so that when she tries to wriggle free, she can't move unless she pushes against you firmly." (okay, this can seriously go wrong in practice — if my partner suddenly held my wrists together, for the first time, and only let go of me if I fought against him FIRMLY, I'd be freaked out)
Obtaining consent, in this article, is seen as only one option. The tone is very: Once she's already having it used on her, she might like it. In other words: not obtaining consent is apparently a viable method. If it turns out that she doesn't want it, force her to stand up for herself, when she's already feeling vulnerable and she's already been penetrated.
Surprising a partner with a sexual act or toy, one that you have not explicitly agreed upon beforehand, is an issue. Things can get non-consensual very quickly ESPECIALLY when it comes to something new and ESPECIALLY if you have an inkling that your partner would be uncomfortable or might refuse (if discussed thoroughly).
Don't put your partner in a position where, already vulnerable, the onus is on them to be loud and clear to force you into realizing consent was not given.
In the middle of sex, it's easy to want to please the other partner and your defenses are already down. If suddenly presented with a sex toy you're not comfortable with and weren't expecting, and you know your partner wants you to use it, it's immediately a pressured situation. It becomes very difficult to negotiate consent because it's emotionally and physically disarming. It happens quickly, you might freeze up, and you might default into people-please mode. Please, readers, please please please don't do this to your partners. Make sure your partner is involved in all decisions. Don't put your partner in a position where, already vulnerable, the onus is on them to be loud and clear to force you into realizing consent was not given. It's your responsibility to obtain consent beforehand.
Communication and negotiation is key to all aspects of your sex life, including toys.
Communication and negotiation is key to all aspects of your sex life, including toys. But when, for example, it comes to surprising your partner with new sex toys, are there exceptions?  It might be acceptable in some relationships if they've already taken appropriate steps and a clear channel of communication is already open. So there are relationships where this might not be an issue: but it is very case-by-case. If sex toys are something you both already enjoy and IF you've already negotiated the thought of future surprise sex toys, then consent is obtained that way and it's a different scenario. Or IF  you and your partner have open communication, know your limits, have discussed them, and are both open to small surprises along the way, then it's different. For example, if you and your partner enjoy clitoral vibrators together, and they have an eye on one or they've already established that they're open to receiving another one, you can go ahead and get them that pretty one for Christmas.
But use your common sense and, when in doubt, communicate with your partner (ie, Don't spring out a butt plug during sex when your partner has only expressed desire for vaginal dildos).
I strongly recommend this No/Yes/Maybe list by Bex.
For most couples, don't surprise your partner during sex: doing so tends to disregard consent and makes it harder for the other party to feel like they are involved in any meaningful decision. Instead, broach the subject verbally before buying one. If your partner is excited about the idea, involve your partner in the steps of the process. SHOP TOGETHER. Sit together by the computer (or visit a store) and browse through the selection as a team, discuss your favourites, and make the decision together.
Consent is legally required. And consent is sexy. Never be in any doubt if you've obtained consent.
Last Updated on November 18, 2017 by Miss Ruby