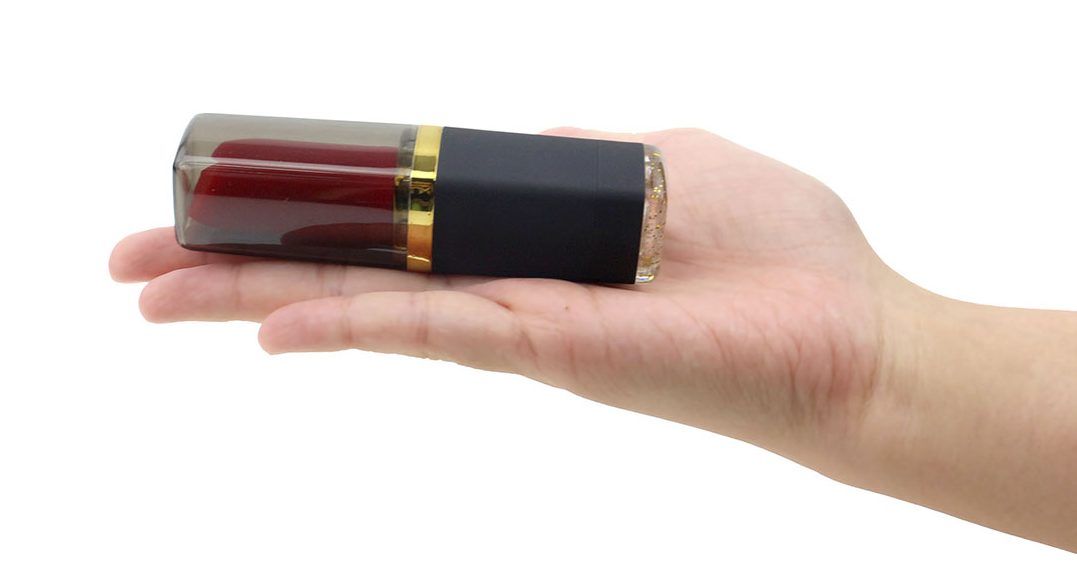 New technology!
A not-very-closely guarded secret of mine is my nerdy love for new technologies. I love gadgets, shiny new things (guilty of VR headset here!) and, of course, thinking about where tech will take us in the sex world.
Much to my delight, the sex toy industry has seen an explosion of neat technologies in the past few years, from self-pulsating dildos to pressure wave toys to prototype sex doll robots, and it keeps getting better and more advanced.
And now there's another step forward: a vibrator that comes with voice-controlled artificial intelligence.
Smart Lipstick Vibrator by Vibease
The upcoming Smart Lipstick Vibrator by Vibease is controlled by a virtual AI partner on an app. The virtual partner responds to your voice both verbally and by sending physical vibrations to the lipstick vibe. No buttons required — just your voice, and your AI companion.
AI companions aren't new — Google Home's assistant is a constant in my home to turn on my lights, set the temperature, and control my TV. But this is the first time I've seen an AI companion concept applied to a vibrator so, naturally, this has really snagged my attention.
Who is Vibease anyway? 
As a sex toy blogger, I heard about Vibease waaaay back. They launched the Vibease Smart Vibrator after a super successful kickstarter (870% funded), and hundreds of thousands of Vibease units have since been sold.  Their smartphone app includes a fantasy store (with many free files) where you can select a fantasy audiobook and the Vibease vibrates in-sync with the audiobook.
So what exactly is the Smart Lipstick?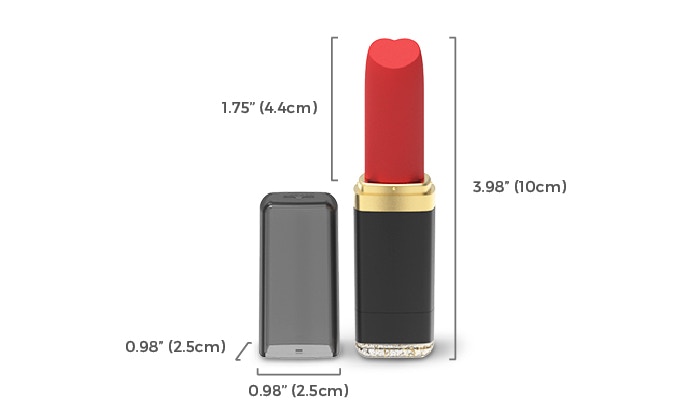 The Vibease Smart Lipstick has the appearance of a discreet, ordinary cosmetic product. It'll look completely in place in a make-up bag, making it a travel friendly and discrete option for those of you who want something on hand for those on-the-go emergencies. It's a pretty cute, streamlined, and glossy design.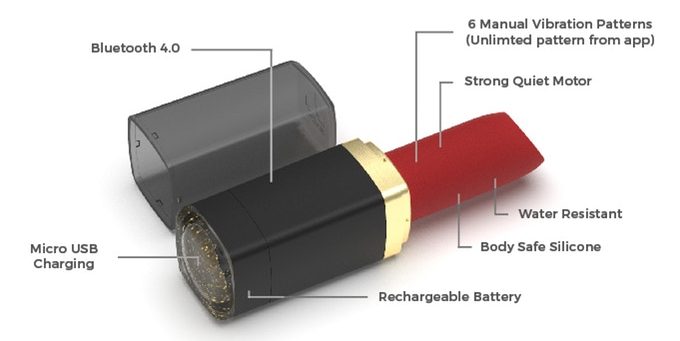 It also has everything else a luxury toy should have: it's rechargeable, made from bodysafe materials (silicone!), comes with a strong quiet motor, and many vibration options.
Of course, it's the AI partner I'm really interested in.
AI lover

Tell your AI companion that you're tired and it'll offer you a massage. If you want stronger or softer, just say so. Tell it to surprise you and it'll give you a random vibration. Thank it and it'll stop vibrating and say it misses you. It'll adjust itself to your needs and give itself a presence, and this alone is a really novel concept in this industry.
The Smart Lipstick will also sync with erotic audiobooks in the app (becoming softer or stronger according to the story). And, if you have a long-distance partner, they'll be able to control the vibrator via the app as well.
This toy sounds great! How do I get one? 
If you're also thinking this sounds great, you're not the only one. This innovative toy has also gotten the attention of hundreds of other people — on Kickstarter, with still 22 days to go in their campaign, they've already surpassed their first goal. Their first few pledge options are running out (which include steep discounts to the eventual retail price). So, if this has grabbed your attention too — you better hop on it.
You can learn more about the Vibease Smart Lipstick and pledge for your own copy on their Kickstarter page.
This is a sponsored post. All opinions are my own.