Content Warning: Sexual Abuse/Trauma and effects of abuse.
Please note that this a divergence from my general happy-go-lucky posts.
But I believe this is a post that needs to be written.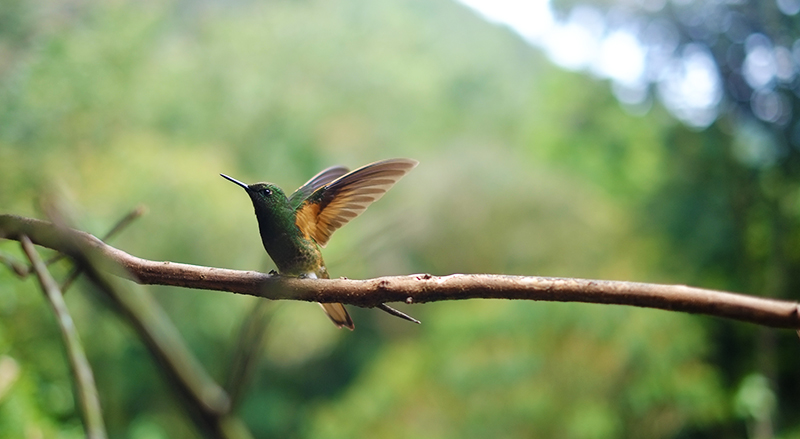 The Facts
Prevalence: Here in Canada, 1 in 4 women experience sexual violence in their lifetime. Though it is perpetrated against all members (class, race, and gender) of society, the youngest and most vulnerable members of society are the most targeted. Rates of abuse is disproportionately high for disabled women (83%) and First Nations women (57%). Over half of survivors will have experienced their abuse before their 17th birthday. Underage boys make up 15% of all victims. And only 6% of these experiences make it to the police-report stage — rarely are reports brought to a guilty sentencing. (Reference)
Low rates of police reporting mean that the statistics available to us have underestimated the reality. My experiences are not tallied in any statistics. Nor are all (but one) of my friends' experiences. And most of my friends (cis-gender women) have experienced a form of sexual violence. It often feels, to me, like a silent epidemic.
Coping: More often than not, survivors cope with their assault without police intervention or report (Department of Justice). Fear of being disbelieved (by police, the courts, and peers) can have tangible monetary drawbacks down the road: survivors without a police file number cannot access certain victim therapy services. And with therapy ranging from $50 – $240 per session, many survivors are left trying to put back their life together by themselves. Because the majority of survivors are socially close to their abuser (ie, friend or family member) (Department of Justice), they can face a further challenge: gaining moral support from their remaining non-abusing family and friends. This is surprisingly difficult, as it is always easier to deny something bad about someone you love or respect. Survivors also need to navigate healing despite society: media tends to use graphic sexual violence on TV as quick, unexplored plot twists; false reporting is sensationalized as widespread, and trigger-warnings are ridiculed and misunderstood as censorship.
Triggers: With the high prevalence of sexual violence, and the general difficulty to find support following the abuse, many people understandably develop automatic physiological reactions to certain touch, sound, images, or smell (triggers) that your brain associates as being close to your traumatic experience. For example, if you smell the cologne of your abuser on a stranger passing by, your brain may prepare your nervous system for fight/flight/freeze, even though you logically know that this is not your abuser passing by. This is not feeling upset or offended (though, of course, you may also experience emotional distress); instead, it is an automatic physical/chemical reaction within the nervous system.
This is a normal neurological reaction, and it doesn't stay in the brain. Triggers are felt in the body. For example, if your partner touches you in a way that reminds your nervous system of a past abuser's touch, you may see an image of your abuser's face and feel their touch instead. This causes your heart rate to increase and adrenaline to surge. You may feel the urge to strike, to flee, or to shut down and freeze. Your limbs may feel twitchy, followed by cold as the adrenaline subsides.
Triggers can hugely impact the sex lives of survivors. It can be impossible to continue a sexual activity after a trigger springs up.
I received my first unwanted attention from older men before my 10th birthday. By 13, my world imploded with my first experience of abuse. Then again, at 18, twice. Then at twenty, twice.
By my early twenties, triggers were everywhere. I was desperate to find a way to relate to my body, to call it my own, to figure out how to block out the singed impressions of bad touches, to make it so that touch was something good.
And then, at 23, I started buying sex toys. I'd bought a couple before, but they didn't see much use. But then, somewhere between textbooks and the freedom of my own apartment/address, and an understanding partner, I started buying them again. And, at 24, I started this blog.
And sex toys helped me. My sexual experiences with my partner now, two years later, are almost unrecognizable compared to what they were before I started heavily using sex toys. My partner can touch me in ways I couldn't handle before.
This is what I've learned about how sex toys can help with sexual trauma. Please note that the focus here is using sex toys by yourself in a safe place, by your own complete free will, without any history of toys being used against you. 
ONE: You're in control, always
Using a sex toy by yourself, whether it be a vibrator or a dildo, starts and ends with you.
Your vibrator has no autonomy. It cannot do anything against your wishes. It cannot think for itself, manipulate you, or touch you when you don't want it to.
You are in control.
At its core, abuse is about power and control. When this is mixed with sexual touch, even consensual sex can become a realm that feels disempowered. That's something I struggled with at first. After being abused, entering consensual sex, even with someone you love (and who loves you back) can feel scary, because memories and learned behaviour/habits of not having control over your body can linger.
Sex toys, then, can help re-introduce sexual pleasure into your world without issues of control. You cannot have lingering worries that your partner will exert control you do not want them to. It's a toy; it cannot do anything you don't want it to.
This, obviously, is just a first step. It's an introduction to a feeling of being safe, of having pleasure plus control, which equates to safety, to your mind re-learning how to feel safe in your skin. Your nervous system needs to re-learn sexual touch as being something that is safe. This is healing.
TWO: Your body and your pleasure are always a priority
Using a sex toy by yourself is about you, and only you.
It's not about pleasing anyone else. It's not about wondering if you look okay. It's not about waiting for someone else to finish. It's not about anyone else's expectations of your body. It's not about anyone else's pleasure, and certainly not about anyone else's pleasure at the expense of your autonomy.
It's just about you.
This is a chance for you to learn how your body works at your pace, at your speed, stopping as frequently as you want to take breaks (breaks are good). This is where you can get to know your body, get to know what makes it tick, and treat it with kindness and understanding.
Sex toys are designed to give you pleasure. The best sex toys actually accomplish this. And pleasuring yourself, in a safe space, with no intimidation or fear, is important. It's not easy, mind you. It's something to practice, something to work on, something to work towards.
THREE: There is no human touch.
This is important. It goes back to triggers, to how the brain and body memorize traumatic sensations, and how those sensations can replay themselves as if they have a mind of their own.
For the longest time (up until 2016), I couldn't let my partners touch my vulva. They also couldn't touch my breasts in certain ways. If their touch had a certain pressure, my PTSD ensured that it stopped being their hands I felt: instead, I felt/sensed/saw my abuser's hands, and my body would clench and freeze. My mind would be transported to a lifelike moment where the abuse was replaying/reoccurring in the present.
Human touch, no matter how consensual, can trigger your brain to think you're experiencing past abuse. This isn't something you can emotionally or logically control: it's your brain's automatic reaction (more specifically, your past trauma was not time-stamped in the same way as your normal non-traumatic memories, which makes these sensations feel like they're happening in the present. See Further Reading at the end of this post to learn more about that).
I dealt with this for years. But not anymore.
Therapy, moving to a new part of the country, and using sex toys. Those are the 3 factors that have changed things for me.
When you use a sex toy, your brain doesn't quickly associate its touch with human/abusive touch. You don't feel skin. You feel silicone. You feel glass. You feel plastic. Your brain hasn't made the connections between those materials and trauma; this gives you an edge. It gives you a sliver of a chance to experience physical touch without a human element.
Personally, I found this really helpful. Using a vibrator on myself meant that, if my own hands/skin were triggering for me that day, I could circumvent the triggers by switching to a vibe. Eventually, my partner used vibes on me too. This was a baby step in the right direction; having his hands close to my vulva, and me feeling pleasure, but NOT human touch, helped me make new associations between the closeness of his body and the safeness of consensual touch.
FOUR: A Note on Realistic Dildos/Sleeves
This ties all points together, really, but it's important to note. If you've been traumatized by the sight/touch of genitalia, you may eventually be able to work with realistic toys (ie, a realistic dildo or a realistic vulva/fleshlight). Using a realistic dildo, for example, can slowly introduce you to the visual image, without the same tactile sensation. Sex toys, no matter how realistic, do not feel like real body parts. Working with a realistic sex toy, then, may be able to help you form new associations again. But, if you find them triggering, stop use immediately. I was lucky to not find them triggering, and working with realistic toys, which I had control over, helped make them less threatening to me.
Ending Note
My body doesn't deal with as many triggers as it used to. My PTSD is definitely more under control — my night is still ruined if I accidentally see or read a graphic depiction of abuse, but consensual encounters with my partner are very rarely triggering now. His hands don't transform into the hands of my abusers anymore; my brain and body don't make that frustrating jump quite so easily anymore. And sex toys, I firmly believe, have at least some part to play in this.
I'm not a doctor. I'm not a psychiatrist. But I'm a person who has battled the effects of sexual trauma, quietly and almost always without help from my family/friends or professional support, for over half my life. I've had to learn to cope by myself. Some coping methods were good, some were bad. Sex toys have proved themselves to be a good part of my healing process.
If you are currently experiencing abuse, or if you suspect someone you know or a child is experiencing abuse (or if you've experienced past abuse and need to talk), please call a helpline:
USA: 1-800-799-7233
Canada: 1.866.863.0511
UK: 0808 2000 247
Further reading:
The Body Remembers: The Psychophysiology of Trauma and Trauma Treatment by Babette Rothschild (Amazon) 
— While not a book that focuses on sex, this is an excellent source to learn the ways your brain physically copes with trauma, and breaks down how and why your triggers work the way they do. It was really instrumental for me, as understanding my triggers gave me an edge to cope with them. It's written for clinicians though, so it's something to work through with a therapist. 
Last Updated on September 2, 2021 by Miss Ruby