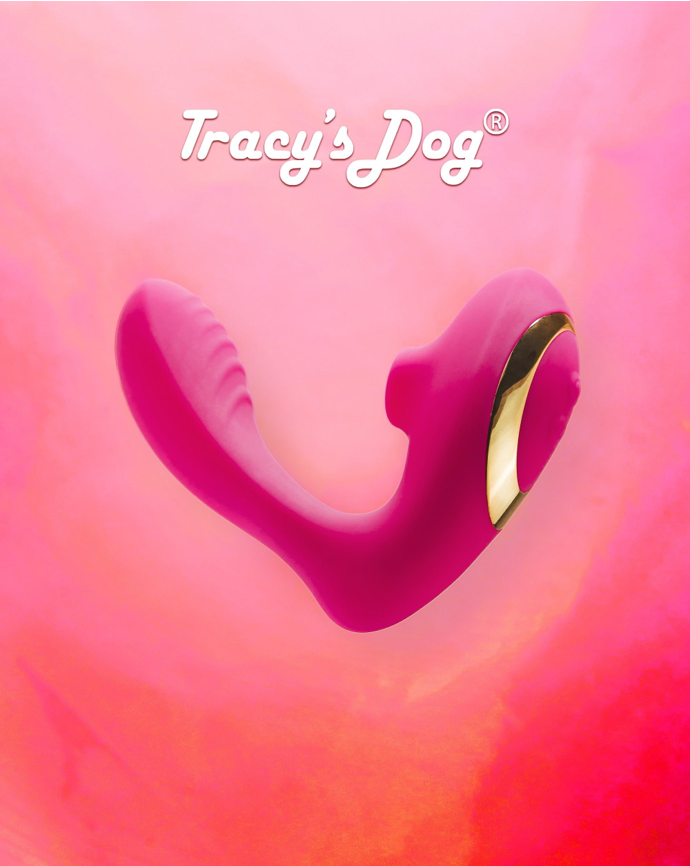 Valentine's Day is right around the corner, and if you have a special woman on your list, I bet you're scratching your head at what to get her. She's your wife, life partner, soulmate, and best friend, and she's one of a kind. You want to make her feel extra special with a gift that'll outdo the ones you've given her before.
Flowers and chocolates? Sweet, but expected. Jewelry? Extravagant, but cliché. This year, you may want to give her something different and unexpected for a change.
Whether you've been married to her for just one year or 20, we got the ultimate gift idea that'll help you step up your game and catch her by surprise. Who knows, it may even shake up your typical Valentine celebration?
Give Her the Gift of Love and Orgasm
Given that Valentine's this year is happening in the midst of a pandemic, most of us forego our typical plans for a pared-down celebration. It doesn't mean it has to be any less special. You're not one to settle, and neither does she. So this time, a little bit of extra love can make a whole lot of difference.
I'm sure you'll do everything in your power to wow your special someone. So, why not give her the gift of orgasm? Yesss, orgasm. They're proven to boost immunity, enhance self-esteem, improve sleep, and make you happy—the very things we need, especially at a time like this!
Now you can wrap up your intentions in an orgasmic gift. Yes, you got that right. You can surprise her with a Tracy's Dog OG clitoral sucking vibrator, so she'll have just that: an orgasm that'll blow her mind.
Not to undermine your sexual prowess, but you have to trust this nifty device, too. The internet was all abuzz last year due to enthusiastic customer reviews of this game-changing vibrator.
Women readily shared their experiences of its power to help them achieve the Big O with glowing comments like: "I was sure I blacked out." "My legs went straight out like those goats who faint when scared." "I never came so fast and so hard in my life." "I squirted; I have never done that." "I shook for a good 5 minutes; I couldn't get up off the bed even if I wanted to."
It has since amassed more praise from users who have experienced its potency, and the demand for it has vastly increased. It's been living up to the hype, too, and customers love it and keep coming back for more.
The OG clitoral sucking vibrator promises to "blow [her] mind." It has multiple suction and vibration modes for intensive clitoral and G-Spot stimulation, respectively. And the best part: Both can be turned on simultaneously for a more potent effect. It is made of superior quality, body-safe silicone that is easy to clean and 100% waterproof with a bendable and flexible design for any position she likes.
WOW Her
It's safe to say she'll have a blast with the OG clitoral sucking vibrator, and so will you!
For Valentine's Day, you can avail of not just the OG vibrator but also other select pleasure devices in a unique holiday gift box. This gift box consists of a wide range of vibrating and interactive products, namely 12 of the most popular from Tracy's Dog: sex toys like the OG vibrator, Nina Vibe couple vibrator, kegel balls, an anal plug, and soft bondage accessories, and other sensual items.
Aptly named WOW, it's the ultimate Valentine's Day present not just for her but for you as well. It comes in a luxury box with a novel and decorative design that is both stylish and discreet. It has everything you need for romantic and erotic nights. You can open all 12 sexy boxes in one sitting or unbox one per day for more excitement and suspense using the numbers as a guide.
Indeed, the WOW Holiday Gift Box is the gift we bet she (and you) will love this February 14th and beyond.
Oh, and there's more! You can Get Lucky With Tracy's Dog! From February 1 -14 12:00 AM PST, 2021, if you buy over $50 worth of Tracy's Dog products, you get a chance to win cash prizes from $100 to as high as $2,000. You can head over to their website, www.tracysdog.com, to check out Tracy's Dog's orgasmic treats. So hurry up, and good luck!
Takeaway
Valentine's Day is a time when lovers express their affection with greetings and gifts. So for married, intimate couples, intimacy-enhancing presents are intuitive and practical. And since sex and intimacy have been proven to boost immunity and overall health, a gift of sexual wellness truly encapsulates the essence of this holiday.
This sponsored guest post has been provided by Tracy's Dog.