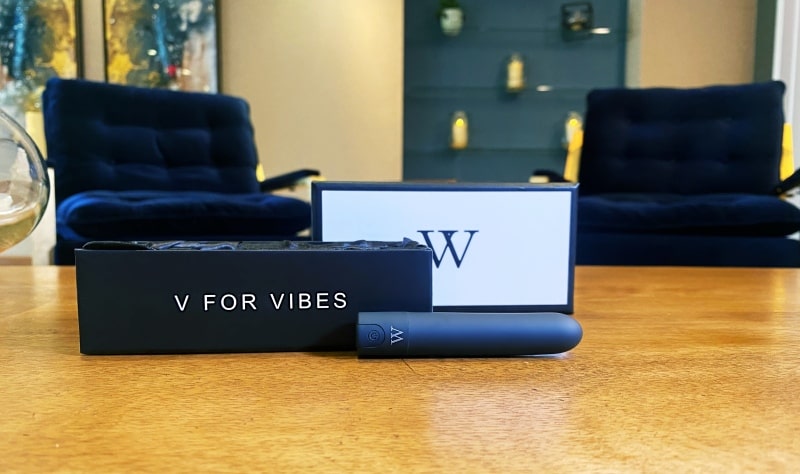 When you're traveling, having a small, on-the-go, friendly sex toy can elevate your trip. Adding that excitement and pleasure, combined with the thrill of your secret naughty vibe in your bag, really makes the experience that much better. V For Vibes believes that no matter how small the vibe, you shouldn't have to sacrifice your pleasure in a sex toy. 
Whatever pleasure you desire, V For Vibes has a sex toy for you. 
Here are the best small vibrators and on-the-go sex toys to pack with you no matter what your destination – or to keep on you for sexy times anywhere.
Minerva Small Vibrator Necklace 
Minerva always makes the list when it comes to powerful vibes. Minerva is a sleek, sexy, wearable, small vibrator that makes a statement no matter the occasion. Available in both gold and silver, Minerva packs a punch. With a beautiful gemstone at the top, Minerva elevates any outfit and adds the thrill of being a wearable vibrator. On top of being small, she's powerful and has 8 different speeds to keep you begging for more.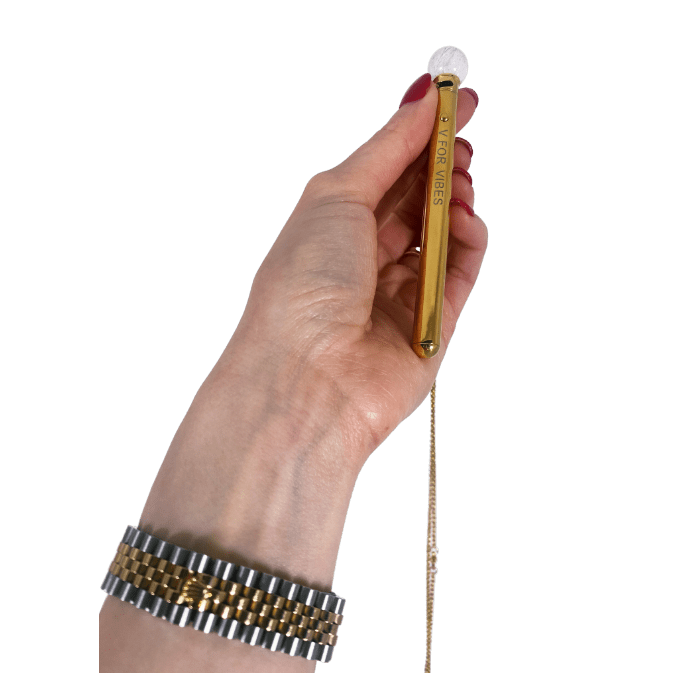 Diana Remote Clit Vibrator 
It's undeniable that Diana is a powerful tool to always have on hand. If you love clitoral vibrations, Diana is the small, on the go friendly sex toy for you. Rechargeable and conveniently shaped, she can be put in your panties and used in restaurants or for public pleasure by utilizing her convenient remote control. Diana has 12 vibration modes and is easily rechargeable. She can even be used as a body massager or nipple stimulator if you desire to do so!
Proserpina Bullet Egg Vibrator and Ben Wa Balls
Proserpina is the queen of on-the-go vibes. This rechargeable bullet egg vibrator can be inserted vaginally or anally before leaving your home and controlled by the remote by you or your partner. With a super powerful motor and 10-speed variations, we swear by Proserpina. The smooth silicone is body-safe and easy to clean as well.
Athena Remote Control Dildo and Pulsating Vibrator 
Like most of our on-the-go friendly vibes, Athena has a remote to control her 5 pulsating speeds and 10 vibration modes. Athena stimulates the G Spot and the clitoris, perfect for those who desire a blended orgasm on the go. Take the bulk away from your traditional rabbit vibrator and try out this sexy, medical-grade, body-safe sex toy.
Hera Remote Control Egg Vibrator 
Hera is another sexy wearable, portable and small vibrator that we love. The unique texture on Hera remote control egg vibrator means that your pleasure hits even more wavelengths. The 10 unique frequencies and functions mean you'll be sure to find the perfect pleasure mode for you. The remote control means you can wear it without other people knowing and have sexy tease time with your partner (or yourself) without anyone else knowing.
Fortuna Anal and Vaginal Ben Wa Balls
Fortuna is our absolute favorite dual-use (anal and vaginal), remote-controlled, ben wa style, on-the-go vibrator. She may be small, but she is extremely powerful. Fortuna ben wa balls can be used to perform kegel exercises or to have sexy discreet playtime. With two separate motors that are extremely powerful and 7 vibration settings, Fortuna thrills consistently. 
Eos Small Bullet Vibrator 
Hands down, Eos is the best budget-friendly bullet vibrator on the market. A small package and a small price does not have to mean sacrificing vibes. Eos has been raved about since its launch on V For Vibes. Not only does Eos come in 2 colors, but Eos also features 10 settings. You can easily slip Eos into your checked bag or purse without worrying about someone finding it accidentally. This pocket-sized vibe thrills without sacrificing power. Plus, this rechargeable vibe lasts up to two hours, meaning the waves of pleasure don't stop due to battery life.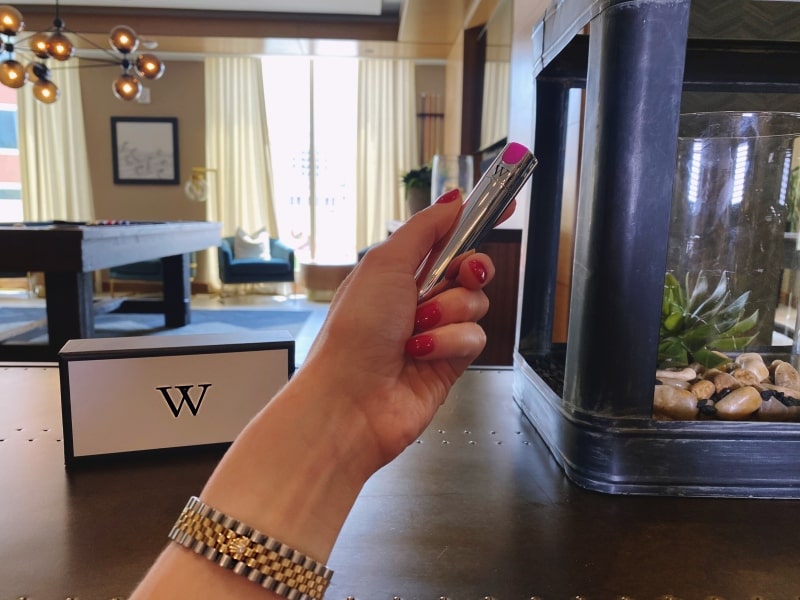 Terra Discreet BDSM Pinwheel
For those looking to dabble in BDSM, or those who love BDSM already and don't want to pack hardcore items, Terra is the perfect on-the-go sex toy. The BDSM Wartenberg wheel is designed to stimulate with a notched design that adds sexy and sensual sensations to your bedroom play when used. Roll it on the nipples or abdomen to send shivers down your spine or your partners. Combine this with a silk blindfold to tantalize the senses and turn yourself or your partner on non-stop.
Which of these small vibrators and on-the-go sex toys would you like to try? Regardless of which one, you really can't go wrong with a sex toy from V For Vibes. Designed with power and discretion in mind, you are sure to be pleased with any purchase. 
This sponsored guest post has been provided by V for Vibes.