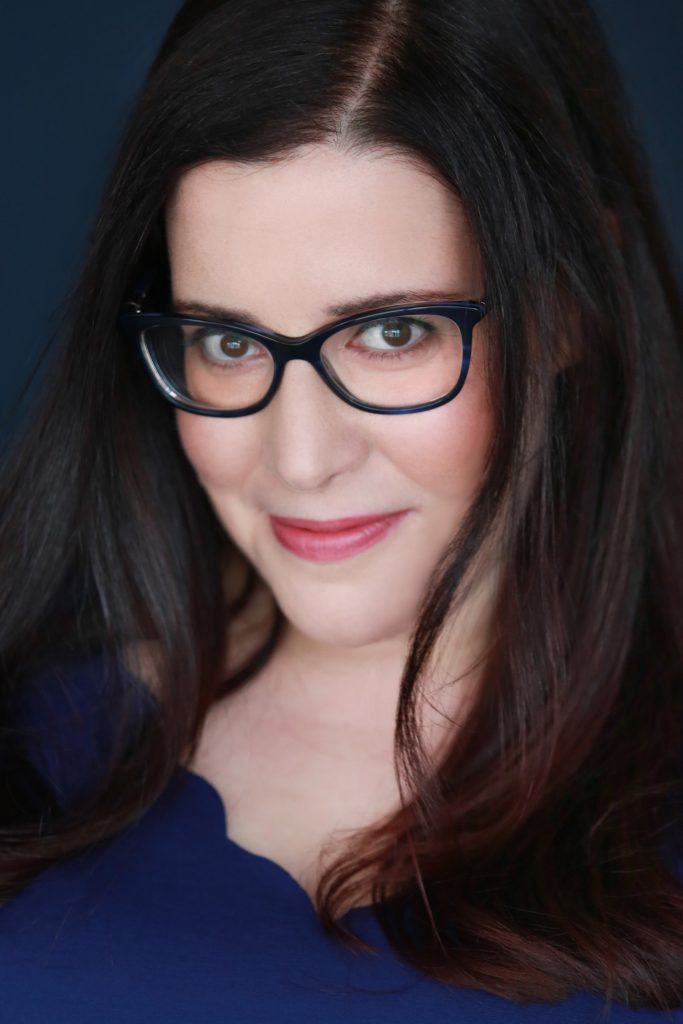 Today, I have the pleasure of interviewing Rachel Kramer Bussel, an award-winning erotica icon. Rachel has been writing erotica for 20 years. Her work has been published in over 100 anthologies; she's also edited over 60 anthologies. Her books have won 8 Independent Publisher Book Awards. Rachel is based in New Jersey.
---
RUBY: Rachel, please tell us about your latest anthology. What makes it amazing?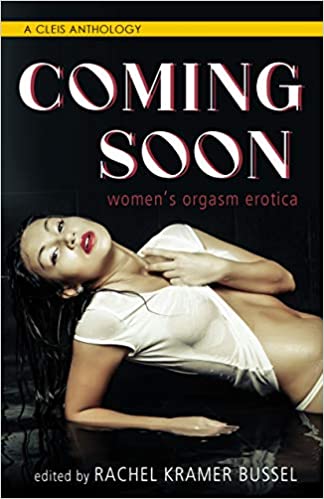 RACHEL: Coming Soon is a collection of very sexy erotic stories all focused on women's orgasms. It covers a wide range of experiences, from a woman with a book fetish, a woman picking up total strangers, sex after becoming a mother, a woman in a retirement home discovering her voyeuristic side, a waitress whose restaurant customers seduce her, sci fi erotica, threesomes and much more. There's a story about a nonbinary character attending a sex party, and lots of other scenarios.
What makes it amazing is that each character is at a different point in their sexual journey. For some of them, trying to have an orgasm, or pursuing the fetish or setting or person they need to have an orgasm, is either a struggle or involves something that's seen as taboo by society. Many of them have to really get over their idea of what they're "supposed" to want or be or do in order to get to a place where they can be totally uninhibited and not just pursue what they want, but know what that is in the first place. What also makes it amazing is there's lots of very hot sex that I think will turn readers on, whether or not they've read erotica before.
RUBY: You've been writing and editing erotica for quite some time. When and how did it all begin for you? 
RACHEL: I was in law school in the late '90s and had been reading a lot of erotica, and when I saw a call for submissions for a book of celebrity-themed erotica called Starf*cker, I decided to write a story and submit it. That story, "Monica and Me," was accepted and came out in 2000, and I've been writing erotica ever since. A few years later I was asked to co-edit an erotica anthology, and from there, have gone on to edit over 60 anthologies. I never imagined that this would be my career when I started out but am so happy that it is.
RUBY: Writing erotica sounds like such an empowering way to connect with desire. Has writing and editing erotica impacted your sense of self? 
RACHEL: Writing and editing erotica has definitely impacted me in many ways. The biggest is that I've been exposed to such a wide range of human sexuality. I've learned about things that I've incorporated into my personal life and, more importantly, I've become more open-minded as to the things that turn people on and the complexity of sex and desire. The world of erotica has encouraged me to really look at sex from so many different angles and think about not just the physical aspects of it but the mental and emotional aspects too.
RUBY: Would you say there's still a stigma around reading or writing erotica? Is this something you've had to face in your career? 
RACHEL: I haven't personally experienced much of a stigma around erotica in my own life but it definitely exists. I've had writers whose work I've published say they can't like a Facebook page for the book they're in because they might get judged by people in their community. When I ran an erotic reading series, there were many authors who faced professional issues when the videos of their readings were posted online. I hope that we're moving toward a point where there isn't any stigma related to erotica, but I don't think we're quite there yet.
RUBY: It may be 2021, but the orgasm gap persists and some people still grow up feeling embarrassed or ashamed of what turns them on. Do you think your work (and perhaps women's erotica in general) makes positive waves in the broader cultural landscape? 
RACHEL: I hope that erotica is helping readers of all genders know that there's nothing wrong with their desires and fantasies. Definitely since the rise of Fifty Shades of Grey, there's been more openness and access to erotica of all different kinds. I think because there's so many ways of exploring sex within erotica, readers can find writing that speaks to them and that, I hope, helps them embrace and even tap into their sexuality. I think erotica can be a great way to learn more about aspects of sex you're curious about, and to bring up those things with a partner in a nonthreatening way.
RUBY: For over a year now, the world has been gripped in the throes of the COVID-19 pandemic. Would you say the pandemic has impacted the genre at all? 
RACHEL: With sex toy sales having risen during the pandemic, I think readers were similarly looking for the escapism of erotica, or to use it to connect with their sexuality during a challenging and scary time. Erotica can help transport us out of the everyday and into a fantasy world, and that was vital for many people during the pandemic, especially those who were isolated or didn't have their usual erotic partners or outlets. There's even a story in Coming Soon about partners who can't see each other in person who communicate and use sex toys remotely, which I think was the case for a lot of couples if they didn't live together or were meeting people online during the pandemic.
RUBY: With the internet and e-readers like Kindle and Kobo, there has been a new generation of avid consumers of this genre. Are we living in erotica's golden age? 
RACHEL: I hope so! I Audiobooks as well have given people more varied ways of accessing erotica. Whatever you're interested in, you can easily find online, though I do also encourage people to seek out erotica at your local bookstore or library (both will likely order any books you'd like). I think ebooks and audiobooks have been a real boon to people who might be curious about erotica but don't know where to start. You can try something and if you like it, it's easy to find more, and if you don't, you can search for something else that might be more up your alley.
RUBY: Over the last 20+ years, have there been any sweeping shifts and changes in the genre you've been particularly happy to witness? 
RACHEL: Overall I'd say there are simply more people writing more varied types of erotica, but a lot of the generally popular tropes have remained the same. I still get a lot of stories about women exploring aspects of their sexuality, from multiple partners to BDSM, for the first time. I'm always happy to see new authors getting into the field because I want to encourage them and because their voices give readers something new to try.
RUBY: You've been involved in many sizzling collections. Which stories or anthologies are you most proud of?
RACHEL: That's a tough question because I love them all but one in particular I'm especially proud of is The Big Book of Orgasms: 69 Sexy Stories. Each story is only 1,200 words or less, so they're really flash fiction, a few pages long, but the authors did such a wonderful job of making each story a compelling story. I think it's my book with the most variety, from humor to down and dirty sex to science fiction and masturbation and sex toys and lots more. It's a great book for anyone new to the genre or doesn't have a long time to read or just wants to check out a lot of different types of erotica in one book.
RUBY: What's one piece of golden advice you could share with aspiring erotica writers? 
RACHEL: Write about something that intrigues you, whether or not you've tried it in real life. That doesn't have to mean it's your fantasy verbatim, but the more passion and heart you can give your writing, the more that will shine through. Don't try to please every reader out there; be true to yourself and your characters. That will make readers want to read your work. And don't forget about your character's emotions; the physical action is important, but so is everything that goes along with it.
RUBY: What do you think is next for the genre? Have we seen it all, or is there something missing? 
RACHEL: I don't know what's next but I hope we haven't seen it all! I love being surprised by authors who come up with plots that astound me. There's always a new way to approach sexuality even if the actual sex acts aren't new, and that's what I love about my job.
RUBY: Thank you so much, Rachel. One more question — where and when can we buy your new anthology?  
RACHEL: Coming Soon will be out in print and ebook on July 13 so you can buy it wherever you buy books or ask your local bookstore or library to order it for you, and the audiobook will be coming out soon too! And on July 13 romance bookstore Love's Sweet Arrow is hosting a free virtual launch event with me and five of the authors at 7 pm CT/8 pm ET.
Buy links:
Print:
Ebook
RUBY: Thank you!