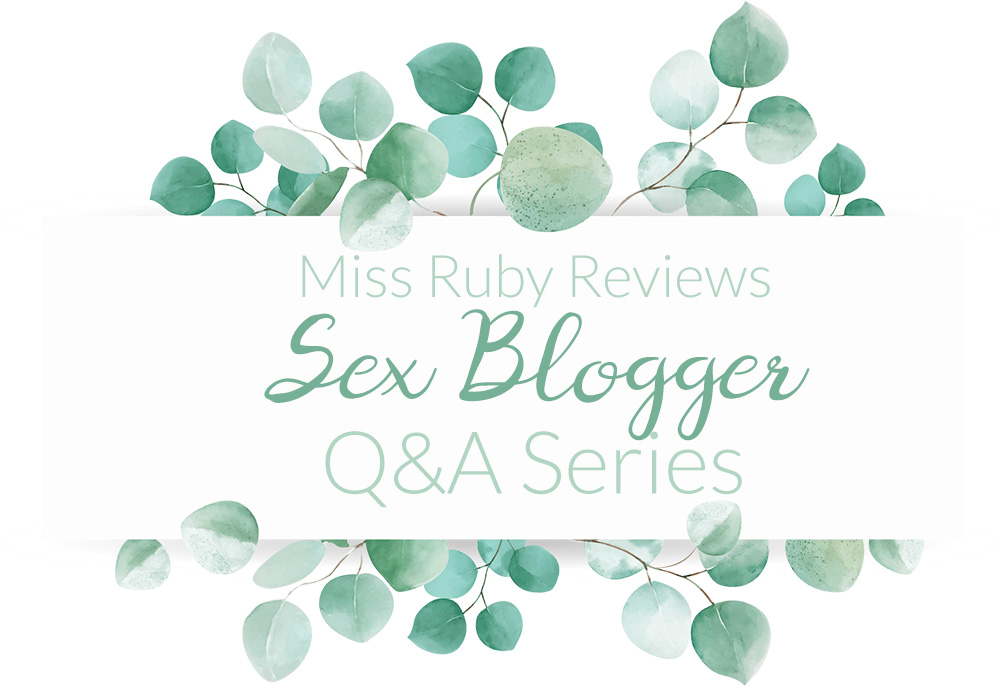 This week, we learn about Spices of Lust!
This series was created to highlight sex bloggers (new and old) to my readers. If you'd like your sex blog featured, please read my instructions and get in touch! 
---
Spices of Lust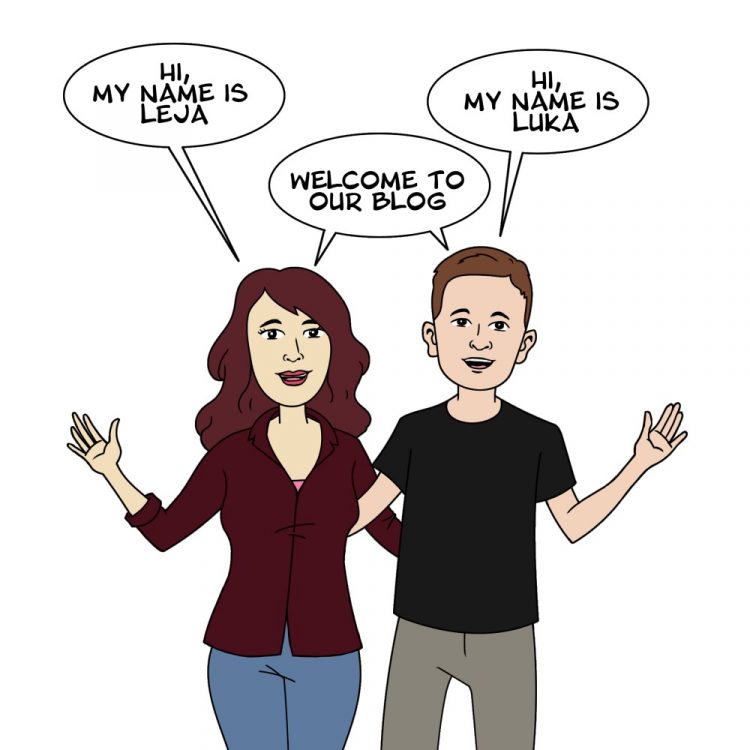 1. Which
sex

-related blog(s) do you run and how long have you been at it? By what name may we call you? Pronouns?

Hi there! We are Leja and Luka (Luka is answering this Q&A) and we run Spices of Lust.

Our blog was created in January of 2019, so that means we have been blogging for almost a year and a half now.

Our pronouns are: she/her/hers and he/him/his.
2. Where are you from?
We are from Croatia originally, however we moved to the US (New York) in December of 2018.
3. Where can we find you on social media?
We have profiles on Facebook, Instagram, Pinterest, and Reddit.
Our handle on all of them is @spicesoflust
4. Sum up your blog (such as its theme, focus, quirkiness, uniqueness).
In short, our blog is a place where you can come get tips and ideas on how to have kinkier sex, see which toys you could use (and read the reviews). You can also step into the world of BDSM and find out a few things about that.
Two very dear sections of our blog are Kama Sutra guide with 100 sex positions and our erotic stories.
What is our unique factor? Well, it is not super unique but what is special is the fact that we go cover most of the topics from a couple's perspective.
That could be interesting to some.
5. What is your blog's creation story? Why was it born? Did any already-established bloggers inspire you?
Our blog was born because we wanted to create a place where we could share our journey learning BDSM and trying new kinks and sex toys.
Basically, we wanted to create a place where we could share how we are doing it.
6. What do you do full time? Blog? Or do something else?
Unfortunately, we are not blogging full time yet.
Both of us work in the service industry in one of New York's bars/restaurants.
7. What are your short and long-term goals for your blog? Aiming to stay for years, or is this a short-term hobby?
Great question!
Our short-term goals are not so short, we are talking about a year, year and a half plan now. We want to create two products: one digital and one both digital and physical.
The first one is 'The eBook of kinky sex ideas', and the other one is 'The encyclopedia of sex positions' with more of 300 sex positions.
Long-term goal? We would like to make enough money to support ourselves and to blog full time.
8. What is your favourite post on your blog to date? Why?
Tough choice. But if I have to choose, it is 8 Hot Ways To Use a Suction Cup Dildo. Why? We had such a great time creating that content, both sexy and funny.
9. What does "
sex

-positive" mean to you?

For me, it means being comfortable with my own sexual identity and with what it means for me and our relationship.

Being sex-positive also means that I'm curious about learning new sex-related things, with an open mind.

And also, me being sex-positive means that accepting others' sexual orientations and lifestyles without judgment.
10. Have you found any friends (or heroes) in the
sex

blogging community?

We got closer to Kayla Lords – she always replies to our questions, no matter what they are.

There are many other bloggers we like to follow and stalk, I don't want to name some and then leave out some.

But yes, there is a lot of great content in this community which we absolutely enjoy.

There are many other bloggers we like to follow – I don't want to name them.
11. Who is the single biggest supporter of your blog? I.e., moral support, tech skills, resources, anything.
We are our own biggest supporters.
Our blog is still mostly a secret so there are not many supporters in our closer circles.
12. How important (or unimportant) is anonymity to you?
On a scale of 1 to 10, I would say somewhere around 7.
13. Have you ever had anything bizarre or horrible or funny or amazing happen as a result of blogging?
There is no single event that I'd like to point out.
However, what fills my heart with joy are occasional messages from our readers saying that they liked something.
It makes the whole work easier.
14. For
sex

toy users: If you could only have one

sex

toy for the rest of your life… what is it?

I personally don't have any exact favorites or brands, but I do like playing with spanking paddles, floggers, handcuffs, wands..

On the other hand, Leja likes vibrators (especially rabbit vibrators), suction cup dildos and suction vibrators.
15. Has
sex

blogging shaped/influenced you in a broader "real-life" sense? (i.e, your worldview, your personality, your confidence?)

It did and it does every day.

We are definitely more confident about sexuality. The other thing that is constantly changing is regarding our worldview. This whole process definitely made (and is making us) more open to the world and new ideas.
16. Introvert or extrovert? Cats or dogs? Coffee or tea? Which Hogwarts house?
I'd say we are extroverts, however, we do like and cherish our own, private life. So I'd say we are also a small part introvert.
Leja is a huge cat lover, we had one, but unfortunately, we had to leave it in Europe (Kali is in very good hands which makes us very happy). It is too long of a trip from Croatia to here for a small, small cat like Kali is.
I adore cats too, although I have to say, if we had a home with a yard, I would adopt a dog.
Hogwarts house? Well, we are secretly hoping that the Sorting Hat would put us in the Gryffindor house.
17. What are the top 1-3 reasons that keep you blogging?
What wakes us up every morning is a wish to create something that will provide enough for the two of us.
And not just in terms of money. The main goal is to be able to do something that we like and enjoy every day for the rest of our lives.
18. Lastly, what advice would you give to readers considering starting a
sex

blog of their own?

I would tell them to be consistent.

And to invest their time and learn SEO if they plan on creating a business out of their blog.

Blogging is a long process. I spent half of my youth reading and learning about it and then finally decided to start something (this blog), so I was kinda prepared for the long-run.
---
Thanks Leja and Luka! If you'd like your sex blog featured, please read my instructions and get in touch!