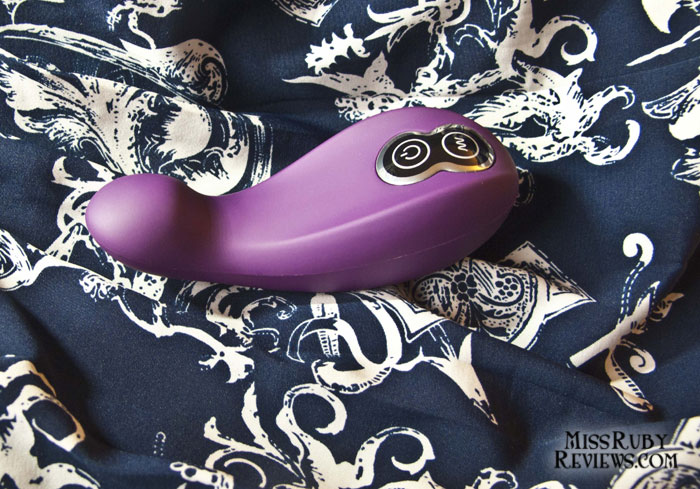 Update: this toy is discontinued, but you can pick up the similar Crazzy Bunny Rechargeable at SheVibe.
I don't generally use non-silicone vibrators, but this vibe looked like a decent impulse purchase. The Luxe Rejuvenate Vibe from California Exotic Novelties is inexpensive and pretty, two things that get me every time.
Physical Details
For something that isn't silicone, it sure feels like silicone. It has a soft nonporous ABS plastic (phthalate free) texture that leans towards the velvety side. Its shape is also interesting: the body curves around into a little knob for pin-point stimulation.
My Experience
The first thing I noticed when I powered this vibe up was its power; this little vibe definitely packs a wallop. It might not satisfy hardcore power queens, but it'll definitely satisfy people who need up to moderately-powerful buzzy vibrations. Unfortunately, it feels like a lot of vibrations are lost in the handle, so your hand gets a lot of the buzzy stimulation that your clit will miss.
This vibe excels at pinpoint stimulation. The nobby end is roughly the size and shape of a quarter coin, which (in theory) means that you should just be able to latch it onto your clit and do nothing else. This didn't work for me. Because the vibrations are buzzy, not rumbly, I noticed that I started to numb pretty quickly if I didn't move the vibe at all. So I simply kept the vibe wiggling, which helped. I really enjoyed the pin-point nature of the vibrations though. Focusing on my clit felt great, as did running the nobby end around my lips.
I also tried this while having PIV sex with my boyfriend. While using the vibe on my clit, my boyfriend said he could feel subtle vibrations inside of me, which points to the strength of these vibrations. I was also happy that, even during missionary position, I could use this as a clit vibe because its body is fairly small.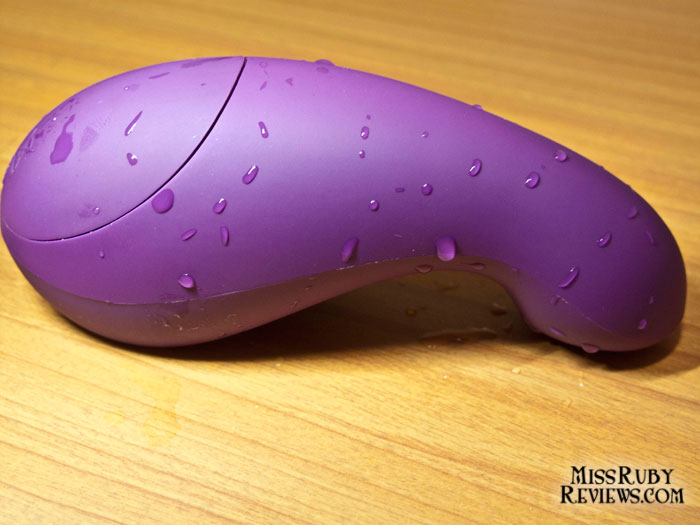 I was really interested in seeing how this would feel inside of me. It certainly looks like it'd be great for the g-spot. Unfortunately, I struggled to get comfortable g-spot stimulation. While I definitely felt those powerful vibrations, the pinpoint nobby end that I loved so much on my clit was too sharp and pointy for my g-spot. I also found that there wasn't enough handle to hold onto. The whole body of the vibe is also fairly short, making it hard to maneuver while most of it was up inside of me.
Overall
Overall, I think this is a good vibe for someone not looking to spend a huge amount of money. I wish it was silicone though. I also wish the vibrations were more rumbly than buzzy, because I really had to watch that I didn't go numb. Despite this, I think people who like pinpoint stimulation and moderately-strong vibrations will enjoy this vibe.
Update: this toy is discontinued, but you can pick up the similar Crazzy Bunny Rechargeable at SheVibe.
Last Updated on February 27, 2022 by Miss Ruby