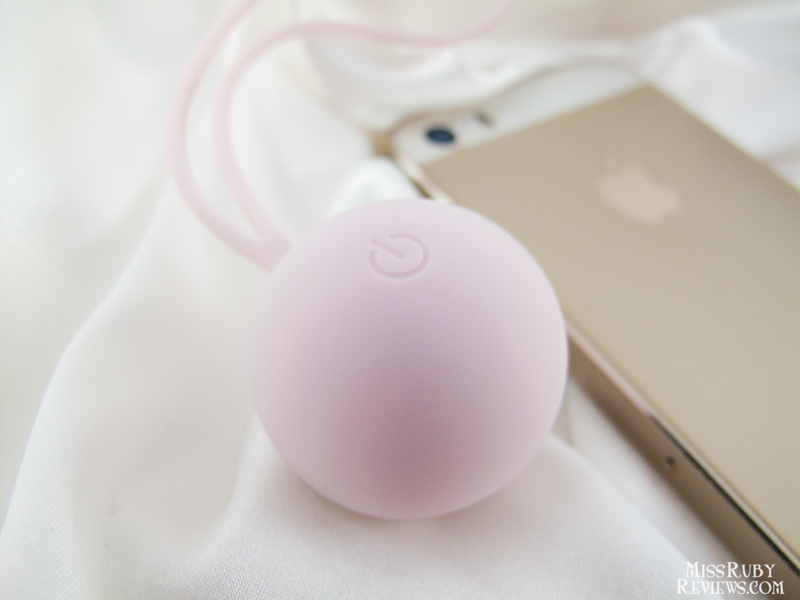 This reminds me of cotton candy for some reason. Yum.
The IMTOY Candy is a Kegel exerciser. It has several neat things going for it, namely that:
It sounds interactive from the description
The app includes courses (Beginner to Advanced) to train your Kegels
It disinfects itself in its case using ultraviolet sanitation, which is definitely novel for me
With these interesting features, I was more than happy to accept IMTOY's offer to send me a Candy for review.
Physical Details | Material and Care | Packaging | My Experience | Overall
Physical Details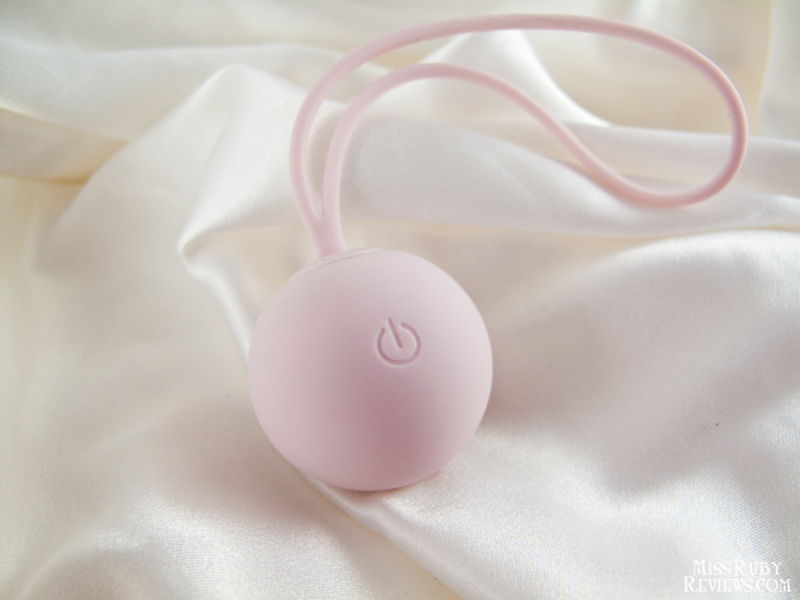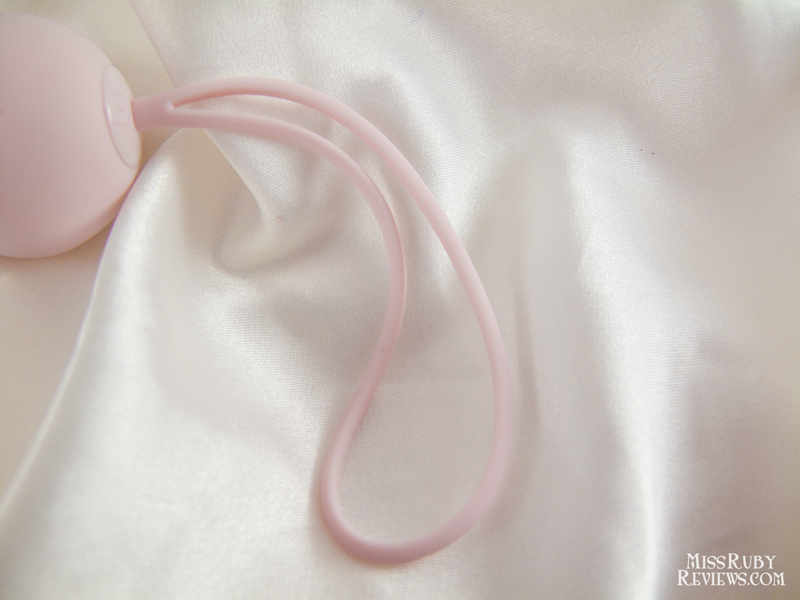 Kegel Exerciser:
Candy is an adorable Kegel ball. Totally spherical, it's only about 3.3 cm in diameter and colored a light, pastel pink. Covered in silky silicone, Candy is totally seamless and waterproof. It's light and has a silicone string attached for it for easy withdrawal. It's also rechargeable via a USB port, meaning that there's no little batteries to worry about.
During some exercises, the Candy vibrates in a pulsing way. For the life of me, I can't figure out why it vibrates, other than perhaps to provide you with subtle pleasure. It vibrates very softly – certainly no one will be able to hear it when it's inside of you. The vibrations are so subtle that I don't personally find them pleasurable, but I suppose that, if you're particularly partial and sensitive to vibrations, you might be able to get some stimulation from them.
The Candy App:
This is the first toy I've had that requires an app, and my iPhone was happy to oblige. You don't necessarily need an iPhone though — anything running at least Android 4.3 or iOS 7.0 will do.  Once your app has downloaded, you need to register with your email address, connect your device to Candy via bluetooth, and choose a class. Then, after inserting the exerciser, you follow the on-screen directions.
IMTOY sets out classes for us. There are 3 stages: Adaption Training, Advanced, and "Glow."
During Adaption, you go through 4 exercises. You need to do each exercise 3 times before you're able to unlock the next stage. These are very basic exercises – just squeeze and release, really, ranging between 4 and 10 minutes. In the Advanced Stage, things get a bit more interesting: 6 exercises involving walking, squatting, and climbing. Again, you need to do each exercise 3 times before being able to unlock further ones. The Glow stage has no fixed program schedule, but it's recommended that you continue to exercise 2-3 times per week for 15 minutes.
The app is set up that you do one exercise at a time, as you're instructed to remove the Kegel device afterwards and to wait at least 4 hours before exercising again. You might find this annoying if your Kegel muscles are super strong already and you want to get to the Advanced stage as quickly as possible.
Once you've chosen a session, the app will send a vibration pattern over to the Kegel ball, which will vibrate accordingly with the clenching/squeezing.
Material and Care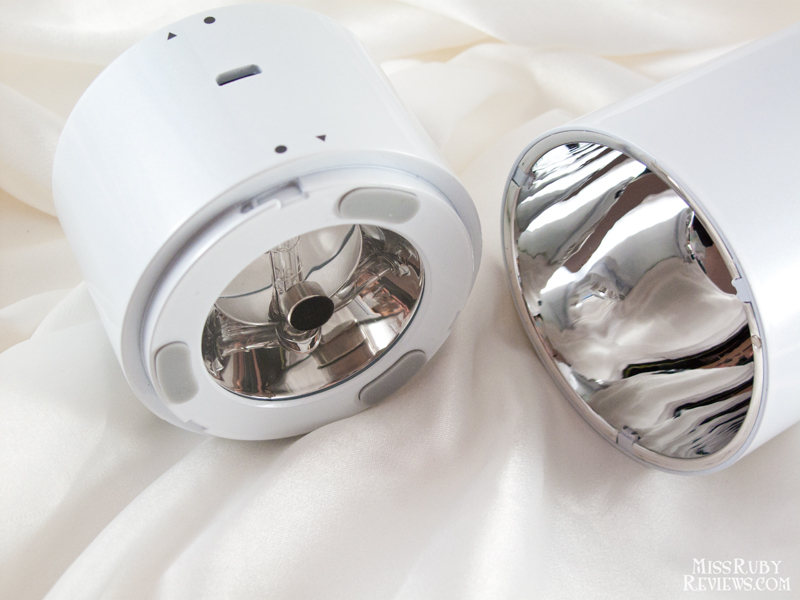 Candy is made from 100% medical grade silicone. The silicone touch is quite silky to the touch, but a strong industrial scent lingers on it when you first open it. So be sure to wash it thoroughly to get rid of this.
Because this is waterproof, I recommend that you rinse Candy with warm soapy water before and after each use. After each use, you can also sterilize it using UV rays (Ultraviolet germicidal irradiation) to kill off any remaining micro-organisms. The charging cylinder can be flipped around to a glass platform, which holds Candy. Once you've replaced the lid and locked it into position, you simply insert the USB cable into your computer or a wall adapter and press the ON button and UV sterilization will begin. This takes about 45 minutes, and it's definitely not a feature I'm used to seeing. Neat.
As this is a silicone product, don't use silicone-based lubricant. I store my Candy in its charging cylinder.
I also found that the batteries don't last long. When it's not being used, charge drains remarkably fast, so you basically have to charge it before each session. Seeing as a complete charge takes 5 hours, your best bet is to plug it in the night before you intend to use it, so it's ready for you. The app tells you exactly how full the battery in the Candy though, which is definitely a plus.
Packaging
Wow. This thing is packaged fancy. The outer box is a clean, white container. Within this, you get another white cardboard box that opens vertically to reveal a white cylinder. This cylinder is where your Candy is charged and stored. You also receive a white USB cable (think cables by Apple, they look the same) and an instruction booklet. The instructions I received weren't in English, but you can find the English manual here.
My Experience with the IMTOY Candy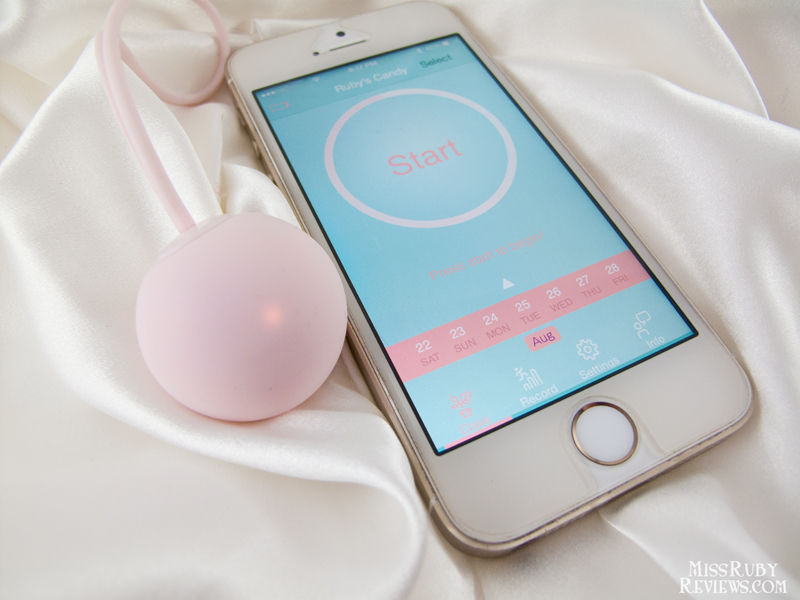 What I liked:
First off, I like the app. I can't help it. It has a few typos here and there, but I love incorporating technology in my Kegel routine. Maybe I'm just a nerd like that.  After spending a few minutes with the app, I got the hang of things, and each time I came back to the app, the app picked up Candy and I was able to progress. I haven't made it through all the courses yet, but I can say that the courses involve clenching and unclenching or moving about in increasingly difficult ways. You start out stationary, squeezing for like 3 seconds and relaxing for 5. At couple of courses later, you're squeezing for 10 seconds, relaxing for 5, and repeating 40 times. In later stages, you're squatting and walking.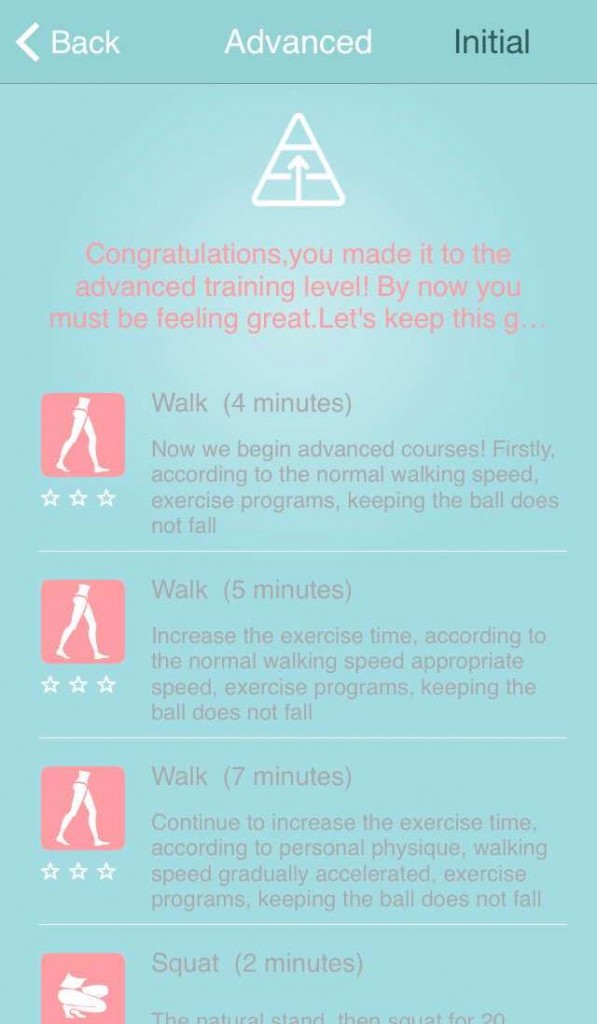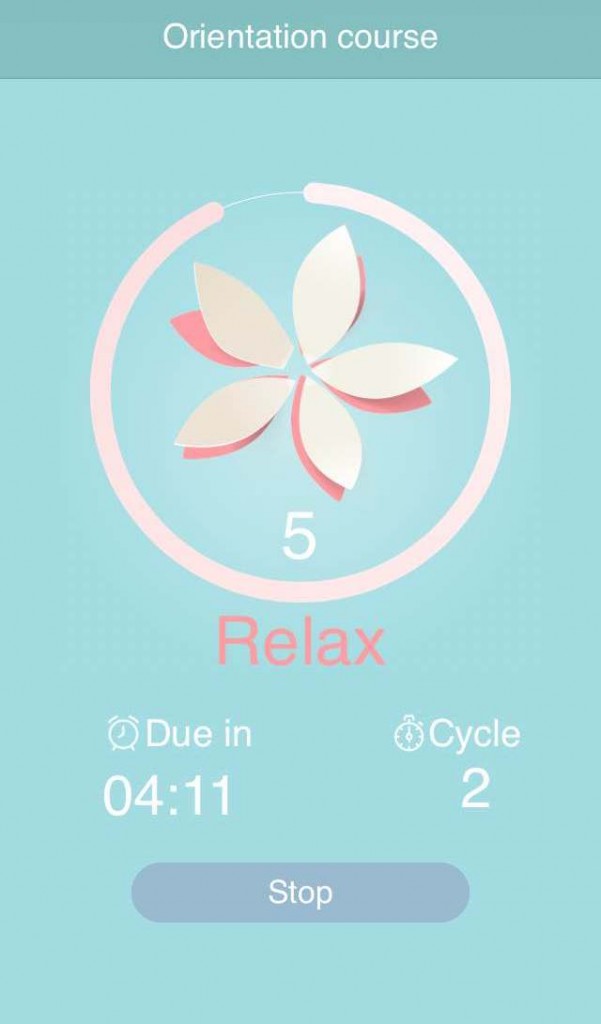 All that being said, this was the first Kegel app I'd ever experienced. Curious, I browsed the Apple app store and found several free apps that will do this exact thing (guide you through various squeeze + release exercises).
What I didn't like:
My biggest gripe with Candy is that I found the description misleading. Reading the description, it sounds like you get a ton of neat information about how you're doing with your Kegels. It sounds like the Candy uses a pressure sensor to sense how well you're squeezing and it'll tell you that. And "each movement is recorded"? It sounds a lot like the Minna kGoal. This is, actually, why I agreed to review this device. As such, I overestimated this product's capabilities, and was quite confused when I realized it can't do half the things it suggests it can. Although it's called a Smart kegel device, there's really very little interaction.
"At the heart of Candy is the pressure sensor. It has a range of 0-255 pressure series and it collects tension data generated by the pelvic floor muscles and energy consumption data from each exercise.
Each movement is recorded: Through the built-in 4.0 Bluetooth technology, data is transmitted to the intelligent App for collation, analysis and conversion to visual graphics. These graphics clearly display your progress and targets." (http://www.imtoy.com/ProductCandy)
But, despite talk of pressure sensors, there is no pressure feedback. And there is no feedback on your movement.
In terms of feedback and graphics, all I see after an exercise is that circle and a percentage. This circle and percentage only tells you how much through the course you've been through. So if you finish all 5 minutes of your orientation course, you'll get 100%. If you finish halfway, you'll get 50%. So it doesn't actually tell you how well you're doing, only if your app went through the whole cycle or if you pressed pause on your app. In other words, I struggle to see how this toy is interactive. The toy does send data to the app at the end of each session, but the only data you see is how far in the course you've gone (which is obvious anyway, seeing as you choose when to finish). There's nothing that shows how each of your movements is recorded. It simply doesn't do this.
To be fair, the app seems to set the vibration pattern for the Kegel ball, but that's its extent.
This toy doesn't tell me if I'm doing it right or not. It can't tell if Candy is actually being squeezed by my Kegels. It doesn't record my movements. This is a bit confusing, because this is the impression that the description tries to give you, but there's no way to see a reading on any of this.
Overall
I'm hesitant to recommend anyone spending $200 on this product. I feel misled by the product description, which talks of recording each of your movements, of a pressure sensor and visual data that supposedly displays your progress. But, in reality, the Candy app doesn't even know if you're squeezing it or not, let alone with how much pressure you're squeezing. If it does, there's no way to find it. So I don't find this as Smart or interactive as I would have liked for $200. I feel a bit duped.
By itself, it's a cute, waterproof, vibrating Kegel exerciser. The App, by itself, outlines a exercise schedule for you (and will send you reminders to continue your program), which is also neat. The app basically sets the vibration pattern for the Kegel ball, but that's it. It doesn't do anything more than that. You could instead purchase any vibrating Kegel exerciser and download one of many Kegel program schedule apps available on the app store. You don't need to spend $200 for this.
If you're still interested in purchasing the IMTOY Candy, you can head on over to their store page.