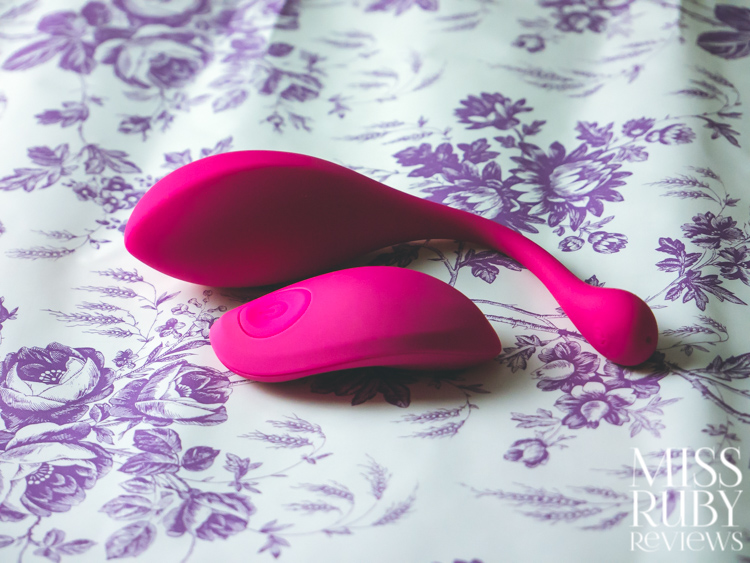 A pink remote control vibrating egg that doubles as an intro Kegel product! Read on for my Bestvibe Vibrating Egg review.

Design | Accessibility | How to Use | Packaging | Material and Care | My Experience | Overall
Design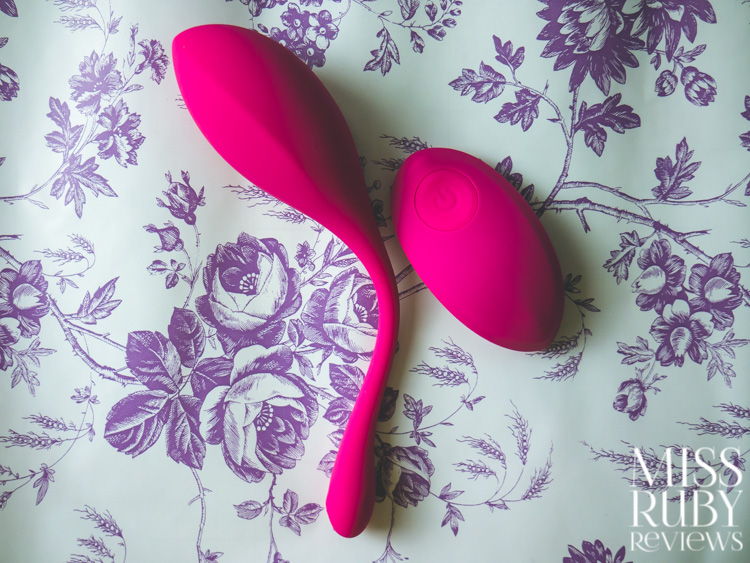 The Bestvibe Vibrating Egg is a silky smooth internal vibrator.
It's very streamlined and simple in appearance (a design aesthetic I'm always on board with). The egg is long and tapered, with a ridge wrapping around it. The tip of the egg looks pokey, but it has some luxurious super soft squishy silicone which, while fun to squish with your fingertips, also helps make this more comfortable during use.
The head of the egg gently tapers into the tail, which is flexible and narrow. The tail is designed to be out of your body, and can comfortably tuck into your underwear if you're wearing clothes.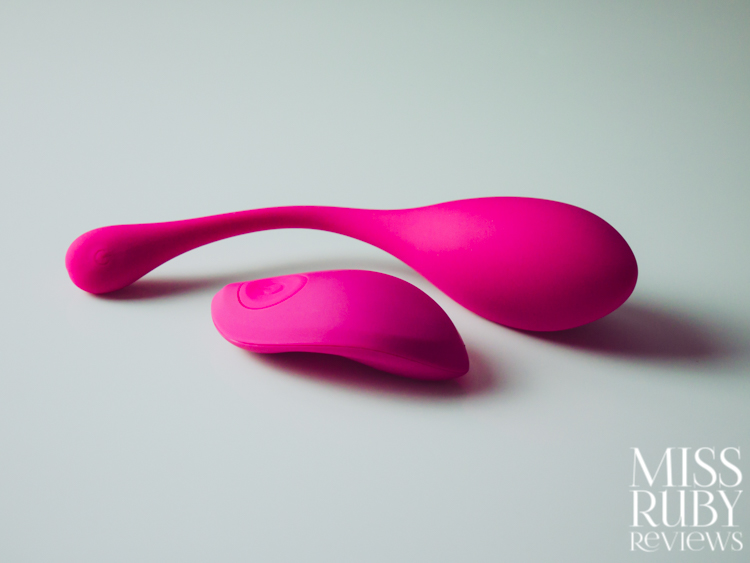 Though the Bestvibe Vibrating Egg can be controlled via a button on the tail, it also comes with a remote control for ease of use. This means your partner can use the remote to control it from up to 15 meters distance (though in our experience a direct line of sight is helpful).
The Bestvibe Vibrating Egg is a bright fuchsia colour. It's a vivid hot pink (think Barbie pink). It's cheerful and certainly eye-catching.
Though designed for pleasure, this product can totally be used if you're just looking for a Kegel ball for exercises.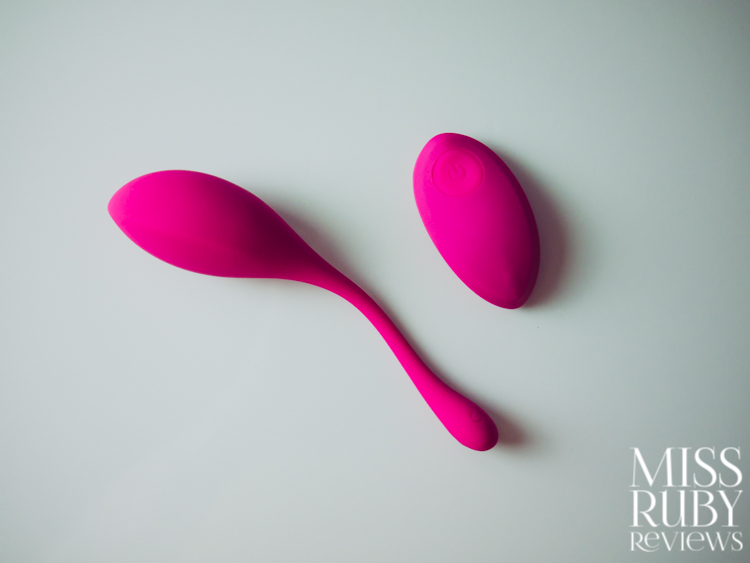 Accessibility
This section is to help folks determine if they might have any issues using/accessing this toy.
Size/Weight: The Bestvibe Vibrating Egg is a large-sized kegel ball. By my measurements, it's 3.6 cm wide and 9 cm long (the tail extends for another ~10cm, for a total of ~19 cm in length).  It's very light to hold (about 97 grams). The remote control is also light to hold, and is about 4x8cm.
Buttons: There's one power button at the base of the tail, and one button on the remote control. The egg's button is 11mm wide in diameter, and about 1mm tall. The remote control's button is larger at 20mm in diameter. Both require moderate pressure to press and make a good "click" sound.
Other notes: For those of you with visual difficulties, the charging ports for the needle-end of the USB charging cable will be difficult to find, as they're so small and just a small hole. On the egg itself, it's located at the very tippy end of the tail portion. The charging port on the remote control is on the opposite side of the button (and on the underside of the remote).
Price: At $37.99 USD, this is a very inexpensive product given that it's waterproof, silicone, vibrates, and has a remote control.
How to Use the Bestvibe Vibrating Egg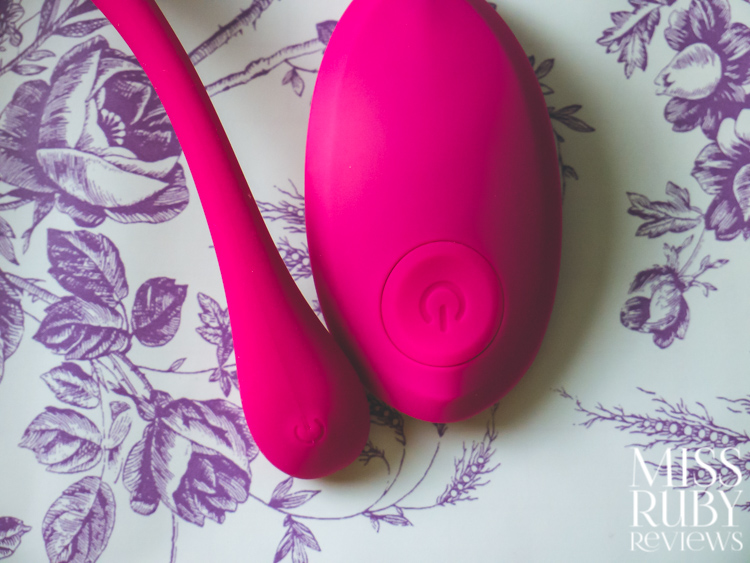 To turn on the Bestvibe Vibrating Egg, press and hold the power button on the base of the tail for a couple of seconds. A light will flash and the egg will go into standby mode.
Tap the power button on the tail again, or tap the button on the remote control, to start vibrating.
Keep pressing the power buttons to cycle through 10 vibration modes. There are 5 steady states and 5 patterns.
To put the egg back into standby mode, press and hold the button for a couple of seconds again. Repeat this to shut it off.
Packaging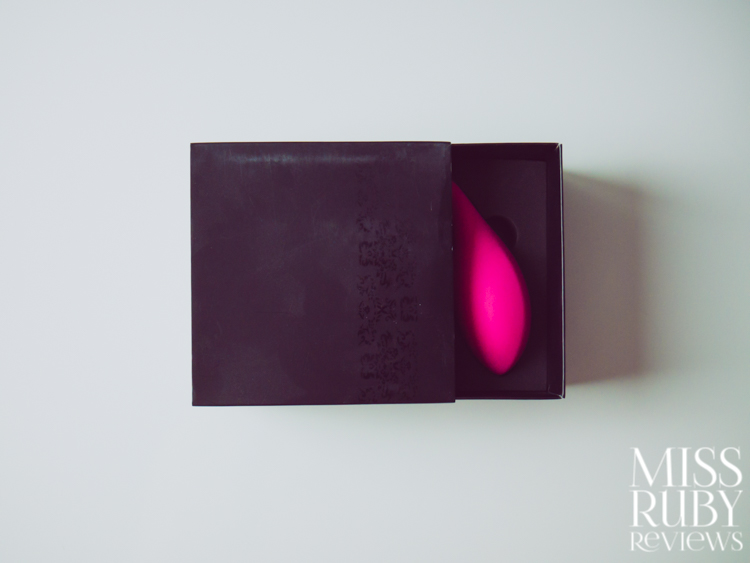 The Bestvibe Vibrating Egg arrives in a plain black box. There's some light shiny embossing on the cover and a barcode at the back, but asides from that the box is plain (AKA, discreet!).
Inside the box, you get the Vibrating Egg, the remote control, a USB charging cable and the manual.
No storage pouch is included, so I just put it back in its box after use.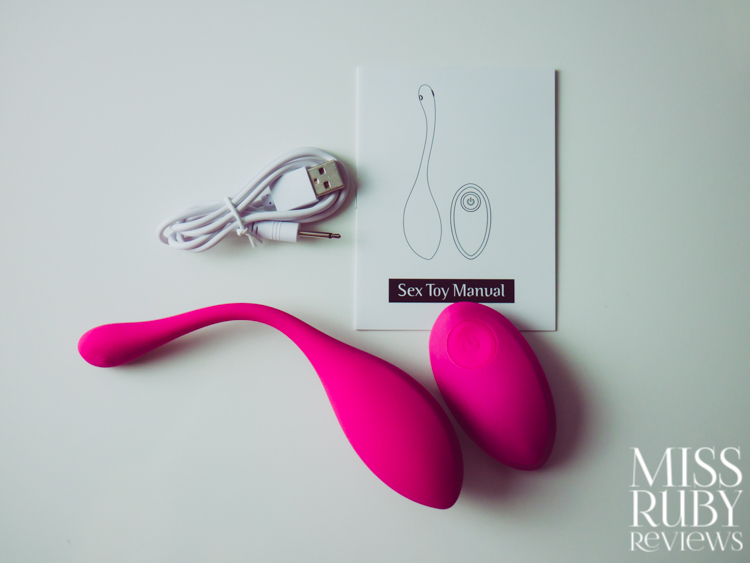 Material and Care
The Bestvibe Vibrating Egg and its remote control is coated in silicone. This makes it bodysafe. This particular silicone finish is matte and silky to the touch, and it doesn't attract dust.
This toy is waterproof. To clean, I simply wash with warm, soapy water before and after each use.  You could also add a dedicated sex toy cleaner if you like. Allow to air dry before storing it away.
To charge the Bestvibe Vibrating Egg, attach the needle end of the USB charging cord (included) into the tiny hole (on the base of the tail end). Plug the other end into your computer or a USB wall adaptor. A light will flash when charging. A full charge before its first use will take about 8 hours. Do the same to recharge the remote control.
If you'd like to use lubricant with this toy (which I always recommend), choose a good quality water-based lube like my favourite basic Sliquid H2O.
My Experience with the Bestvibe Vibrating Egg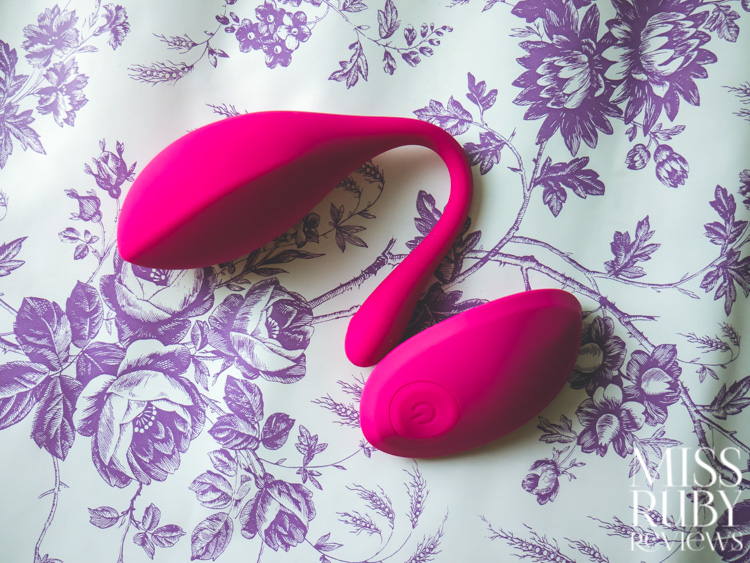 Vibrating eggs are an interesting product subtype in this industry. Cheap eggs flood novelty shops and are universally pretty terrible, and few high-end brands actually attempt to create a good one. I haven't tried one in a few years now, and my curiosity for the Bestvibe Vibrating Egg was piqued because it seems good quality, yet has an amazingly low price. So I was interested to give this one a go.
The Bestvibe Vibrating Egg may have a somewhat oval shape, but it's actually really girthy for an egg. At 1.4″ wide, it's larger than other vibrating egg products I've tried. Fortunately, there's that tapered shape and squishy tip, which really helps with insertion. I really recommend adding some water-based lubricant though, especially if you're not taking extra time to warm yourself up.
In use, that large, bulbous shape works well for itself. The rounded, bulbous body of the egg easily presses into the G-spot, and when I walk it nudges the G-spot further. This feels great.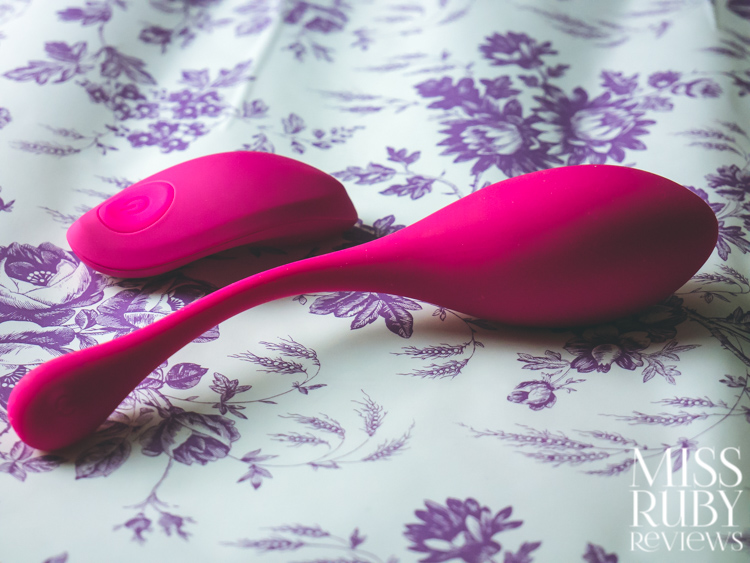 In terms of vibration strength, don't expect to be blown away — the vibrations are moderate / moderate-weak (about 4/10), and distinctly on the buzzy side. These won't give you deep earth-shattering vibrations as you're walking around. The remote worked well most of the time, but the closer your partner is, the better (also better if you're in a direct line of sight, and not around the corner. It worked around most of our walls but not all).
Noise-wise, I found the Bestvibe Vibrating Egg to be fairly quiet (7/10). I know many readers are interested in these types of products to use them in public. I wouldn't want to use them be in a super quiet public place, but if you have some privacy they won't be overheard.
Kegels?
If you're specifically interested in a Kegel exerciser, this could actually be a great way to try them out for the first time without breaking the bank.
WHAT ARE KEGEL EXERCISES?
Kegel exercises are designed to strengthen a person's pelvic floor. Some people seem to have naturally strong pelvic floors, but I've never been one of them, so I've been doing strengthening exercises on and off for years. A stronger pelvic floor is always good. It creates stronger/easier orgasms, allows you to give birth easier, and prevents bladder leakage when coughing, jumping, etc. After pregnancy, Kegel muscles are weakened, so Kegel exercisers can be important for you if you've had children.
The larger and lighter a Kegel ball is, the easier it is to keep it in. My kegel muscles aren't at their best right now, so I have to work at it to squeeze to keep this big boy in. It'll likely be too easy for anyone with a strong pelvic floor, but if you're a bit behind in your exercises and just want an aide to help you out, this could work.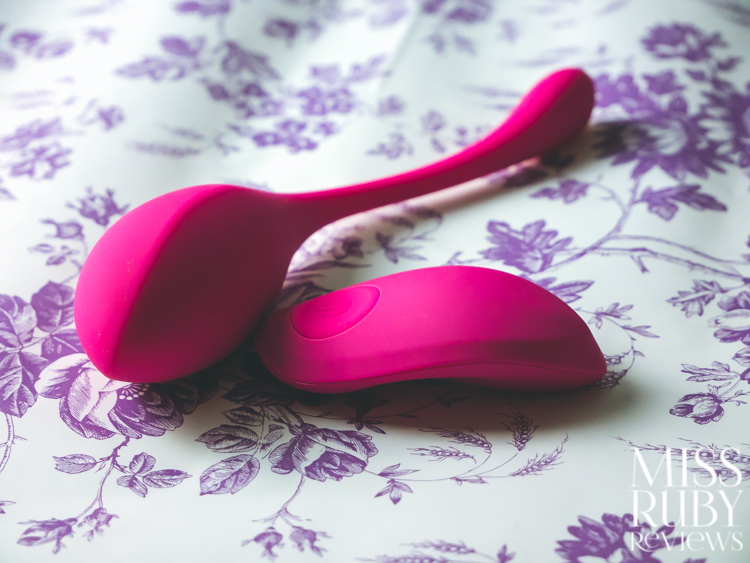 Bestvibe Vibrating Egg Review – Overall Thoughts
The Bestvibe Vibrating Egg is an inexpensive bodysafe vibrator. Thanks to that bulbous and large structure, I found the shape to be pleasurable and effective against the G-spot. Unfortunately, the vibrations were lacking. But if you're looking for something that can provide some G-spot pleasure and double as a starter Kegel exercisor, this isn't a bad deal — it's bodysafe, waterproof, and rechargeable, all at a remarkably low price.
You can pick up your own Bestvibe Vibrating Egg here! Why shop at Bestvibe? Shipping is only $5 to USA and Canada, and they also ship free on orders over $69.  

See below for my Bestvibe Vibrating Egg review breakdown.
Review summary
Overall thoughts - 6.8
6.8
$37.99
PROS
Bodysafe silicone construction
Control via tail or remote
Good shape for the G-spot
Doubles as a Kegel exercisor
Under $40
Waterproof & rechargeable
CONS
Shop Now