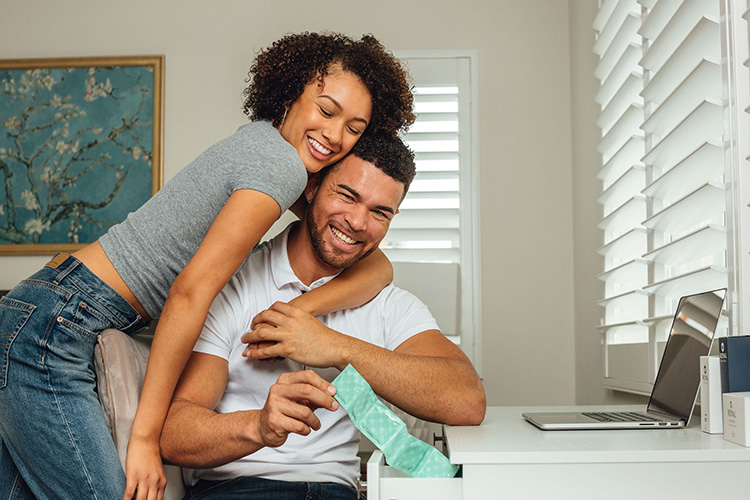 Relationships are naturally complicated as you might be fighting with your partner one minute, and the next minute you are in each other's arms, making love like nothing happened. Perhaps it's just the nature of love, but it's always so easy to forget the bad moments and cherish all the good ones. No matter the point you are in your relationship, the ongoing COVID-19 pandemic has undoubtedly introduced some challenging dynamics to how you relate to each other. 
 You love and care about each other, and since the virus is transmitted through close contact, you likely have been trying to find ways to keep your fire burning. You should know that your relationship doesn't have to suffer because of this pandemic as Royal has got you covered with its sexual hygiene and body care products like condoms, body wipes, and more. Here are ways that you can keep your relationship healthy during the pandemic. 
Maintain a top-notch self-care routine.
Having a top-notch self-care routine during this pandemic as couples goes a long way to ensure that you keep each other safe. After you have spent your entire day meeting different people at work, at the gym, etc., the first thing to do when you get home is to take a shower. When showering, you should use some good body wash to eliminate all the germs and bacteria from your skin. 
It should also leave you feeling refreshed and ready for the night ahead. You should try Royal's organic body wash infused with Rosa Rugosa, Rosemary, and Calendula; it's pH balanced formula makes it gentle even for sensitive skin. 
Making love is all about caring.
Making love strengthens a relationship, and even though we're in a pandemic, you can still get intimate with your partner and keep solidifying your bond. Keep in mind that making love is all about caring, and it's essential that you take precautions to protect your loved one from all kinds of infections. This means that you will need to keep using a condom.

Royal offers a variety of ultra-thin vegan condoms for you and your partner. You can go for natural tailored fit condoms or the natural extra-large condoms if you pack a punch. If you love scented condoms, Royal provides chocolate-flavored condoms and strawberry-flavored condoms as well. 
You should consider wearing a mask while making love – we know it sounds odd but it really helps keep you and your partner safe. This shouldn't be the same mask you wear during the day; it's best to have something special for that special someone. You will also need lubricant to keep the action enjoyable and going for longer. Use water-based lubricant as it's safe for sexual health and can be used with condoms and toys. Royal offers everything you need, in a pandemic Modern-Day Sex Kit. The kit includes colorful face masks, a pack of condoms, body wipes, and water-based lubricant. 
Make date nights at home.
Before the pandemic, among the activities that you must have enjoyed as a couple is date nights. The pandemic has made it hard to go out in public places, but this doesn't mean that you give up on date night. Instead, you should make date nights at home. You can order from your favorite restaurant and have it delivered safely to your home. 
If you are a good cook, consider cooking for your partner. You can also do the cooking together as another bonding activity. Once you are done eating, you can have some wine while listening to your favorite songs. Don't be afraid to let loose and dance with your partner. Create the memories that both of you will cherish for the rest of your lives.
This sponsored guest post has been provided by AlwaysBeRoyal.