Hi folks,
If you follow my blog at all, you may notice that, while I adore silicone, I'm also rather fond of natural materials. What you may not know is that I'm lucky enough to live in a part of the world where nature is just 20 minutes away. After an hour's travel, I'm in the middle of the wilderness, surrounded by dense forests and mountains. Being so close to nature is perhaps why, when it comes to sex toys, I gravitate towards eco-friendly and nature-based products.
One of the natural materials I'm quite drawn to is nephrite jade. So far, I've reviewed a couple of jade products (and there's more on the way).  But in reviews, I don't have much time to go into (in detail) the materials, so I thought I'll post some information here.
What is Nephrite Jade?
Nephrite jade is one of the two mineral species of jade, a gemstone material. Also known as B.C. Jade, nephrite jade usually comes in greens and greys. For you geology geeks, it's one of those minerals that exhibit impressive hardness (Mohs 6.0 – 7.0) and a very dense, tightly packed molecular structure. The result? A product that's highly resistant to breaking. It's also durable and beautiful, two things that make it a great material for sex toys.
To put things in perspective, most glass sex toys are made from Borosilicate glass (think Pyrex). Nephrite jade is about as hard as Borosilicate glass but significantly denser.
A History of Jade in Sex Practices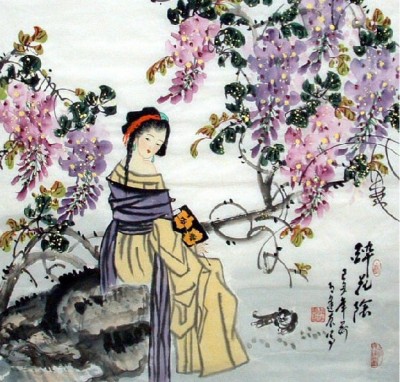 Nephrite jade has been used (literally) for thousands of years for various purposes. Most of its history lies in ancient Chinese culture, where nephrite was considered more precious than gold or silver. It was seen to hold an inherent power, and was thus used for imperial decorative sculptures. Eventually, it started to be associated with female sexuality.
In Ancient Chinese culture, respect and admiration for female sexuality transcended into language. By the 4th century, Taoists referred to the vagina as the jade gate, the jade chamber, and the jade cavern. The clitoris was known as the pearl on the jade step. Women's lubricant was even called the jade juice.
To be honest, I'm fascinated by this connection. The preciousness and power of jade was tied to the belief that female genitalia was the elixir of life itself, a place where magical things happen. In Taoist teachings, the womb was sacred. It's a sharp contrast to some western-based philosophies which viewed female sexuality as inherently sinful and shameful. I don't know about you, but I much prefer the first one.
Anyhow, in addition to this connection between jade and the sacredness female genitalia, women of high status started to wear yoni eggs made from nephrite jade. Yoni eggs are Kegel exercisers. Based on ying-yang principle of Taoism, nephrite jade yoni eggs were given to women to encourage sexual pleasure and orgasm abilities. This also became associated with other spiritual beliefs, such as that wearing jade yoni eggs would bring good luck and good health.
Finding Nephrite Jade Today
Kegel exercisers can be easily bought in a wide variety of materials, including stainless steal, ABS plastic, and silicone. However, for those interested, it's still possible to continue the ancient practice of jade yoni eggs…if you know where to look.
Nowadays, nephrite jade deposits aren't found in China. It was depleted from overmining and, as a result, the market is ~90% diluted with "fake jade," which is generally actually serpentine or onyx.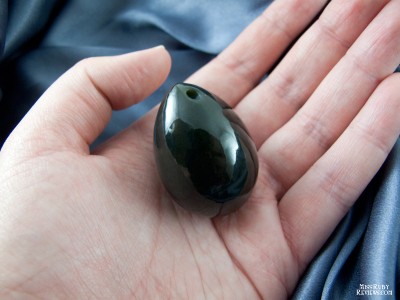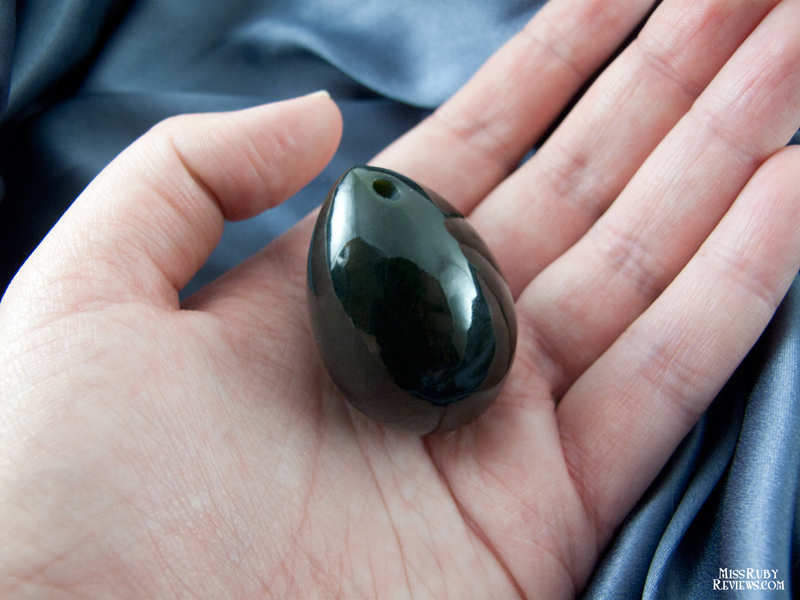 This year, I got to know to know some of the people over at Genuine Jade LLC. They're a Canadian-based company that work directly with Polar Jade, a company that mines Nephrite Jade here in B.C., Canada. Because Chinese jade mines are depleted, the Chinese market has now turned to B.C.'s abundant nephrite jade supplies.
For women who want genuine nephrite jade yoni eggs, Genuine Jade sells a wide variety of products. Their focus are jade eggs themselves (one of which I reviewed here), though they also carry nephrite ben wa balls (which are smaller and rounder in shape). All of their products come with a certificate of authenticity and are made without dyeing or chemical treatment.
So who do I think this might pertain to?
If you're curious about using jade yoni eggs, I think they're a good option for:
Women who want the luxury of using semi-precious stones
Women who want to explore the spiritual benefits of nephrite jade
Women who are interested in continuing an ancient practice
Women who are interested in eco-friendly, natural alternatives to synthetic materials.
If any of these apply to you, please please make sure you're getting genuine nephrite jade. Chances are, other mineral stones being passed off as Jade aren't nearly as body safe, as they'll likely be more porous and more prone to breaking.
To get the real thing, I encourage you to buy through Genuine Jade LLC.
This post contained sponsored links. All opinions are my own.