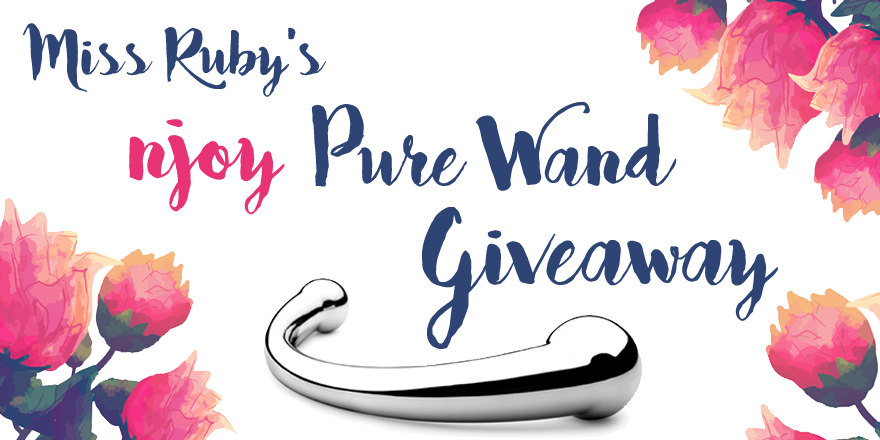 For all of you in the Northern Hemisphere, H-A-P-P-Y  S-P-R-I-N-G!! I don't know about you, but I am sooo glad to have that winter behind me. Time for daisies and butterflies and birds and njoy Pure Wands.
Sexy Time Toys
Sexy Time Toys (update: now closed down) has very graciously offered to sponsor this giveaway. Why do I support them? Because they only carry bodysafe materials.  This kind of commitment to health lets me breathe a huge sigh of relief: I can wholeheartedly recommend them to my readers without any worries of porous purchases. To boot, they also an active social media presence and I've only had friendly and professional experiences with them.
The Prize
It's njoy time! The njoy Pure Wand is famous a legend around these parts. I don't think I've ever seen a negative word about it: bloggers far and wide rave about it. Seriously. You do not want to miss out on this one.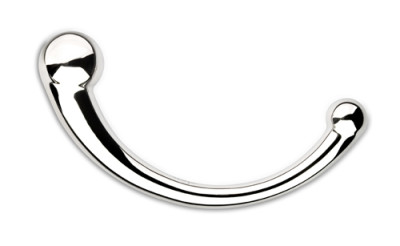 Incredible ability to target the g-spot
Anal safe (and great for prostate stimulation)
Made from stainless steel (hypoallergenic, free of phthalates, and non-porous)
Smooth surface
Heavy
Double ended!
Retails at $119 USD
Small Print
This contest will run from April 1 to April 30, 2016.
You must be 18 years or older to enter and live in a region where sex toys are legal to import.
Only open to residents in USA and Canada.
Please, no giveaway accounts.
One winner will be randomly selected and contacted by me by email within the 1st week of May. The winner has 48 hours to reply to me with their address otherwise another winner will be drawn. The winner agrees to provide me with their name, email, and shipping address that I will forward to Sexy Time Toys.
Good luck! Be sure to keep this window open so you enter again tomorrow to increase your chances!
Enter Below
Miss Ruby's njoy Pure Wand Giveaway

(banner image credit: Banner vector designed by Freepik)