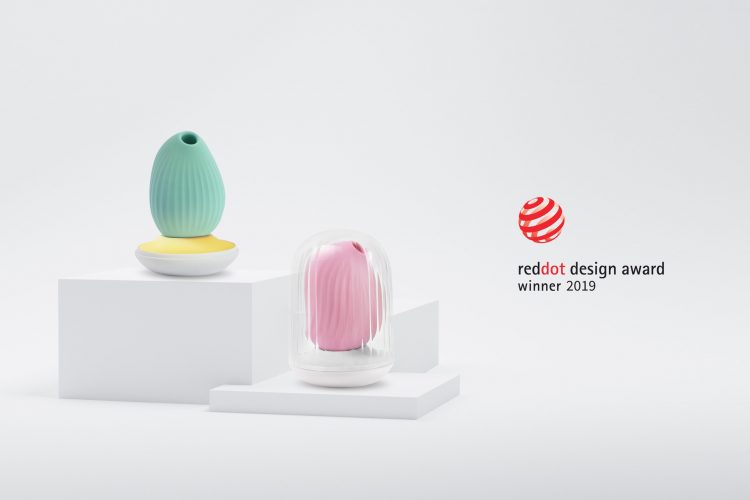 Today I get to tell you about Obii by Biird, a beautiful new sex toy that's snagged my eye!
The best of four worlds
Obii by Biird combines four of my favourite possibilities about sex toys: pressure wave stimulation, vibration, squishy silicone, and a discreet design.
Biird is a Dutch company based out of Rotterdam, the Netherlands. This rechargeable toy is their flagship product and today is its launch! Obii has already won a Red Dot Design award, which is no small feat.
Here are four things that excite me about this toy.
(1) Play with pressure waves
Pressure wave stimulation is a new technology that's taken the sex toy world by storm. Essentially, it provides touchless clitoral stimulation. It gives your clitoris the sensation of being sucked by air (yes, I know, it's cool).
I adore this sensation. I find that it gives orgasms quicker than conventional vibration and that it doesn't over-sensitize the clitoris (like physical touch can), so you can keep going for that second, third, and fourth orgasm.
See Obii's open mouth? That's where this magic happens — and Obii gives you three intensity options for suction.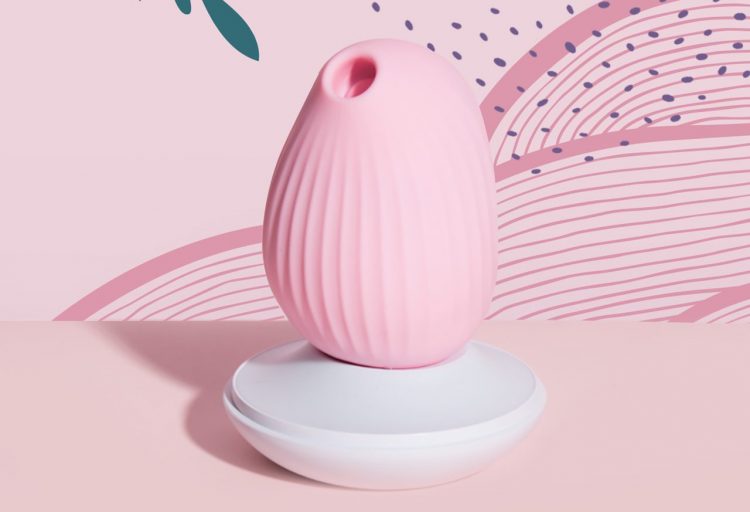 (2) Obii's Vibrations ♥
Obii by Biird is unique in that it also has a conventional vibrating motor, making it two toys in one.
If you've already enjoyed the pressure wave function, you can switch to vibrations and enjoy four vibration modes.
These vibrations come from Obii's rounded, textured body (and I'm curious how that delicately lined ribbing would feel).
If you're worried about Obii turning on when it's not supposed to (like in your purse or suitcase while travelling), there's a handy travel-lock feature you can turn on.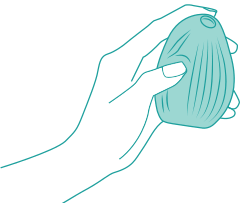 (3) Squishy, Squashy, Squooshy!
Squishy silicone is just so fun.
Though firm sex toys certainly have their place, I tend to fall a little harder for squishy sex toys.
Obii's body is coated in a layer of fluffy, marshmallowy, squooshy silicone. Not only is silicone an ideal bodysafe material for sex toys (it's free of phthalates and BPA), but when you press your fingertips into squishy silicone, the body compresses. If you've never held a squishy sex toy, you're missing out. Everyone likes squeezing stress balls — and this is one that can give you orgasms.
(4) "Oh, that's just a lamp."
When Obii was in development, the manufacturers kept running into business restrictions around adult products. It's still surprisingly hard to market and distribute pleasure products (despite sex toys being a multi-billion dollar industry with tons of consumer demand).
To get around this, Obii features a discreet option.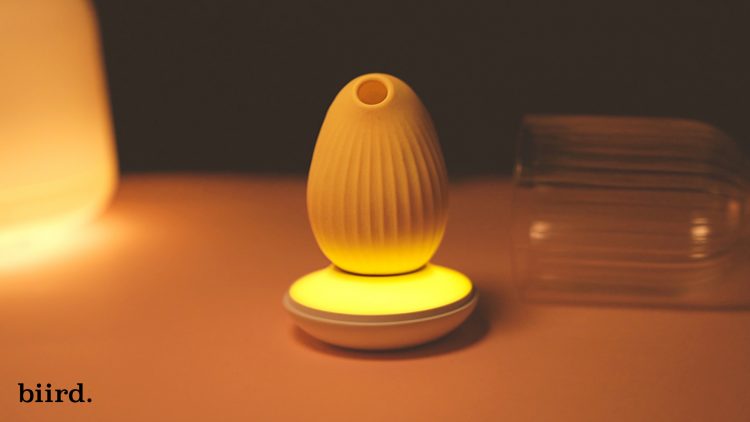 Yes, Obii transforms into a lamp.
The wireless charging nest doubles as a mood lamp. It glows a soft, warm, romantic tone.
To complete the lamp effect, it also comes with a clear cloche-like cover.
You can keep this on your bedside table and, if anyone asks, just say it's your lamp — who's going to argue?
I mean, it's kind of genius…
Where can you get Obii by Biird?
First, decide which colour you want! There are three options: Bubblegum Pink, Mint Green, and Biird Yellow. (Side note — I'm so happy to see unique colours here. So many sex toys limit production to purple, neon pink, and black silicone). But these colours look delicious!).
You can purchase Obii by Biird here for €78 or $89 USD! Depending on where you live, it'll be shipped from either the USA or the Netherlands.

This is a sponsored post. All words and opinions are my own.