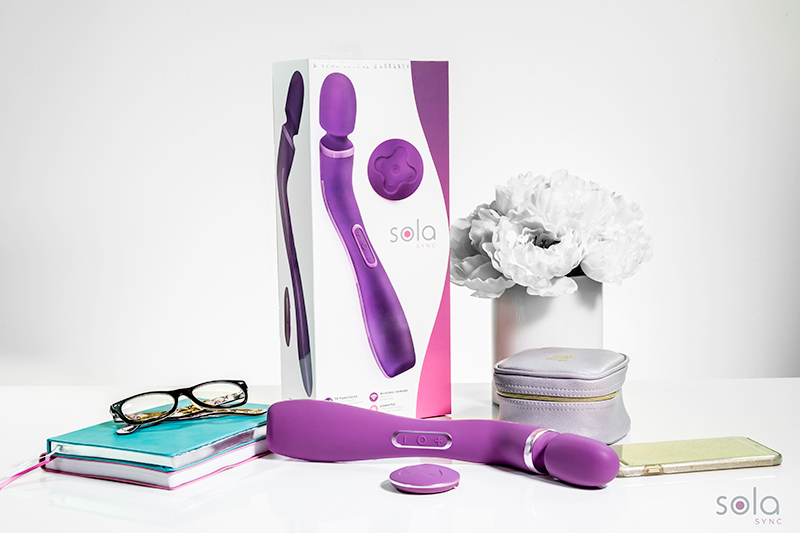 If there's one thing I've learned in my twenties, it's that self care is important. Self care keeps me going. I'm a busy person: I work full-time in a demanding office, I run a side business, and I run this blog. A lot of my professional life involves trying to make other people happy: clients, supervisors, and customers. At the end of the day, I really need time to take care of myself. Self care.  Mind you, it's not always easy to do. When you're so used to devoting your time and energy to everything other than yourself, it can feel alien and even selfish to pay attention to yourself. I had to work hard to overcome this feeling, out of necessity: without self care, we can forget who we are.
Sexual self care is a big part of this. More than ever before in the western world, people are empowered to practice self care by exploring their bodies to reach new heights of ecstasy.
Sola is a company that recognizes the need for the modern person to practice self care. Sola's key message is "It's all about you," encouraging people to focus on themselves and their body. And to do this? Relax, unwind, and de-stress, aided by their unique products.
Sola originally launched itself onto the market with their highly-successful Sola Egg indiegogo campaign. Since then, they've expanded their product line to include the Sola Sync, a wireless wand massager.
The Sola Sync is a fantastic new wand-style massager. When I first saw the Sync's image, one thing that jumped out at me is its unique appearance. I (perhaps more than the average person) know a lot about the appearance of wands. Most of them have a very traditional look that clearly marks them as sex toys.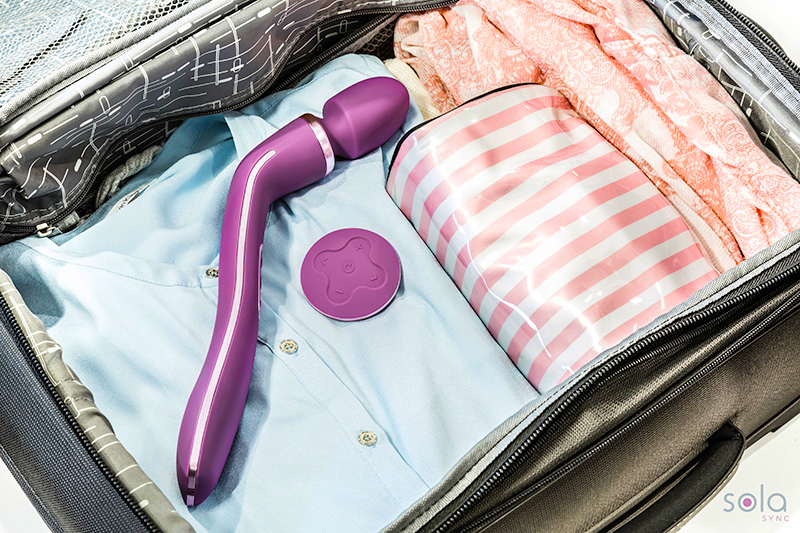 The Sola Sync is different in this way — its sleek, streamlined appearance makes it discreet and unique. The handle is a clean, flat shape, and the body of the wand curves into a small, narrow head. The wine-colored curved body is ideal in terms of ergonomics: this allows you to reach different areas of your body with ease. To boost, the head is flexible: it can bend in any direction when pressure is applied, keeping things gentle and comfortable. I love how it looks: it's an innovative new design; the next evolution of the wand.
The overall result is lightweight, travel-friendly, and visually appealing. The Sync is also coated with silky pure silicone, making it the highest quality and safety standard you could ask for in a sex toy.
But of course, the motor is just as important. There's little use of a beautiful wand with a weak motor.  Fortunately, the Sola Sync doesn't disappoint. Sola was kind enough to send me a Sync to preview and I can confirm that the Sync is as every bit as strong and rumbly as I would want in a high-end luxury toy. Its motor has 5 patterns and 5 levels of increasing steady vibrations strengths, from a gentle purr to a voracious roar.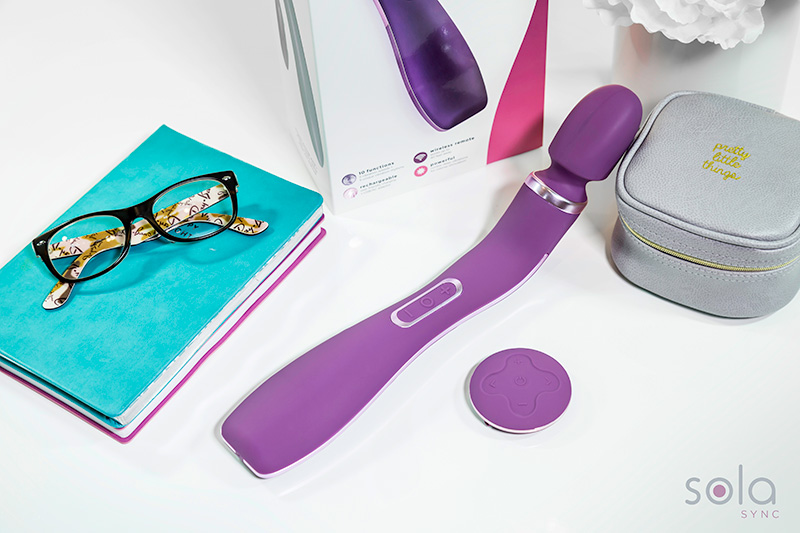 The features don't stop there. The Sync comes with wireless remote control that can be used from up to 50 feet away. This eliminates any awkward fumbling and interruptions to your pleasure, and opens the door to partner-controlled play. Of course, what I'm really keen about is that it's completely waterproof and submersible. Not only does this make it easy to clean, but it makes it perfect for those secluded summer nights in the pool or the hot tub.
Taking care of yourself is important. Everyone needs to unwind and relax, and anyone could benefit from a toy like the Sync to do this. I think the Sola Sync would be a perfect gift for a special someone (including yourself). It comes in clean, sleek, non-pornographic packaging. It has every luxury feature that you could ask for in a modern sex toy. It's rumbly, it's powerful, and it's beautiful. And it's also guaranteed to last; it comes with a 5-year global warranty for peace of mind.
The Sola Sync retails at $166. If you're ready for much-deserved self care, head on over to Sola.
  Want to follow Sola? Click the icons below.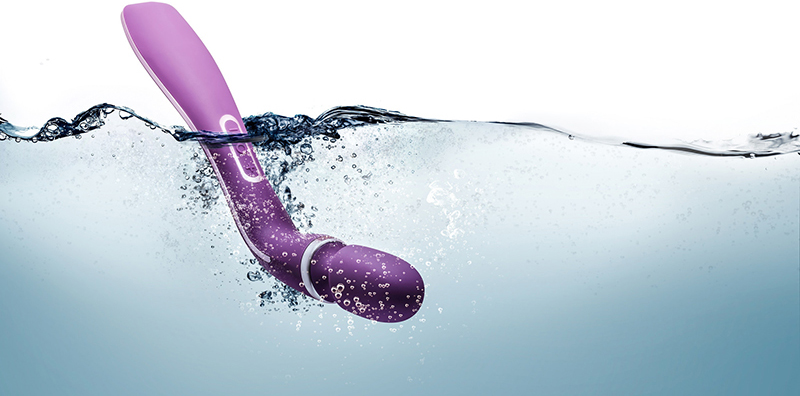 This is not a review. This post was sponsored by Sola. All words are my own.